By Alex Rogers
19 Sep, 2023
We met with Sebastian Merry of ABOE in Bristol to find out how they combined the power of their restaurant booking system (ResDiary) with First Table to attract new diners and keep their customer base continually growing, all while fixing an expensive and disjointed booking process.
How can you attract more customers to your restaurant sustainably? It's one of the fundamental questions for any hospitality venue looking to establish itself and grow, just like ABOE.
There are of course a wide variety of factors involved in maximising your table bookings. The right offer, marketing, excellent service, and glowing reviews from diners and press will all go a long way to helping your customer base grow.
But there is another part to the challenge of attracting as many reservations as possible that can create a trap for hospitality businesses if they're not careful. Protecting the value and profitability of every booking are also vital to their success.
In this article, you'll learn how ABOE increased their table bookings, attracted a constant flow of new customers, and improved their profitability with the help of ResDiary and First Table. You'll also discover how they maximised their available booking times for every service and taught First Table a vital lesson about their own platform in the process!
Before we dive into the learnings from Seb's story, here's a quick overview of ResDiary and First Table, and what they do. (No thanks, take me straight to Seb's story).
Jump to section: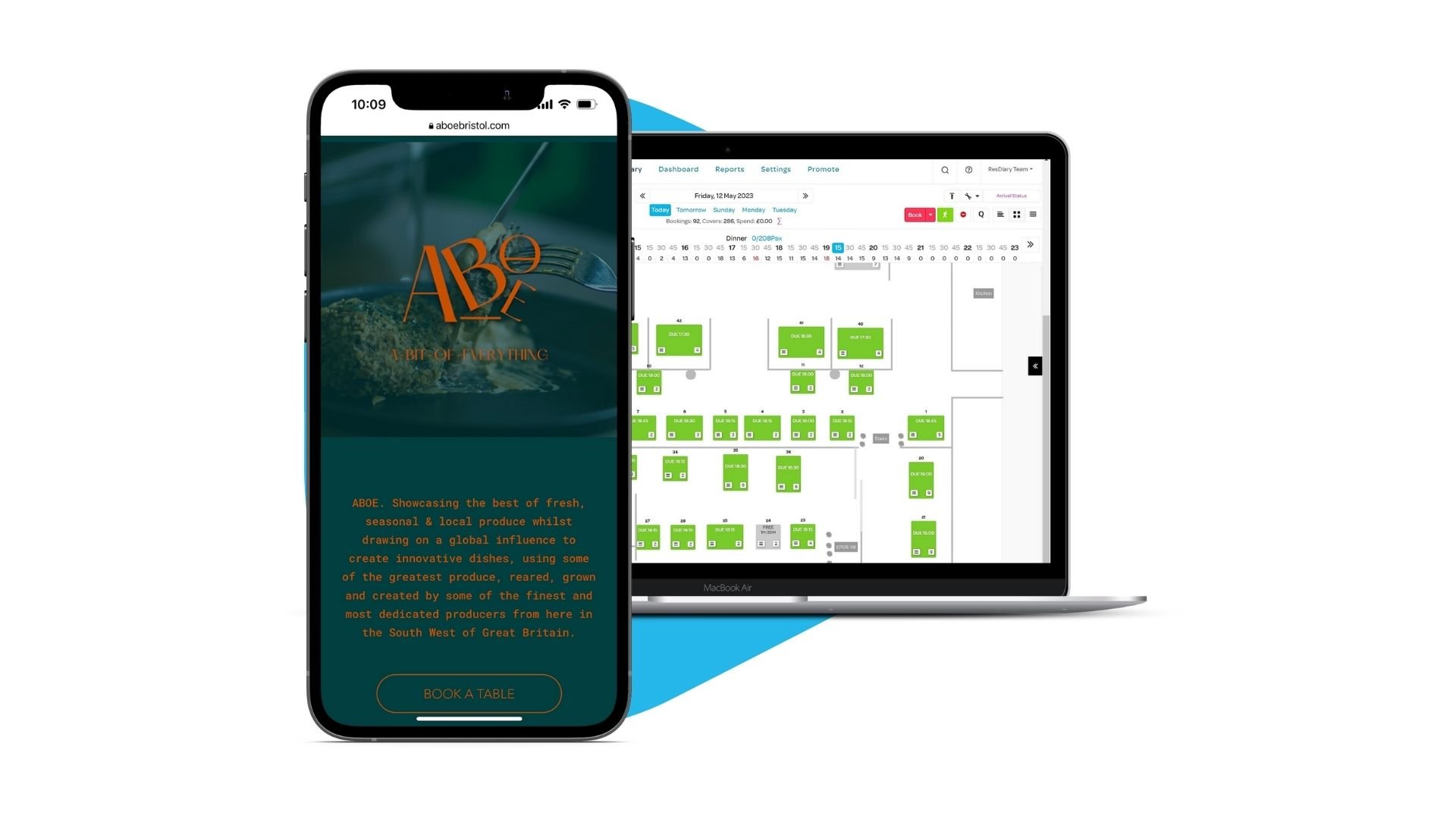 What is ResDiary
ResDiary is a zero commission, flat-fee, online reservation system, designed to help hospitality operators maximise their bookings and run a smooth service.
ResDiary venues can amplify their online presence and attract more dedicated diners, while paying ZERO commission on bookings.
But that's not all, as venues are also backed-up by our market-leading table management software that helps to reduce no-shows and drive more value from every service. You can join 9,000+ ResDiary venues and start streamlining your booking management today!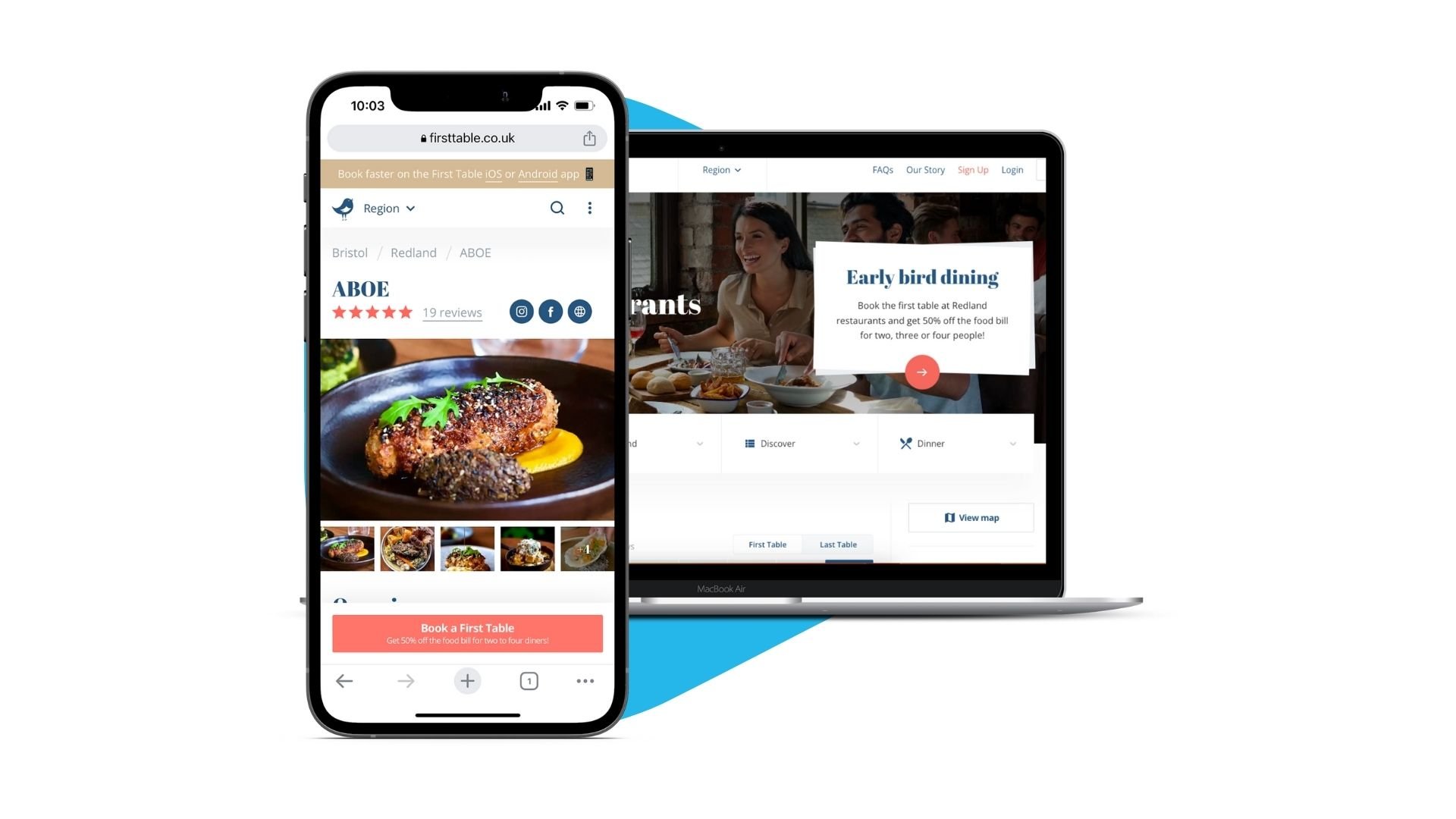 What is First Table
First Table is a restaurant discovery platform that rewards diners for booking early, with 50% off the food bill for two to four diners.
With a compelling offer on the first table of the night, First Table is inspiring hundreds of thousands of people to broaden their culinary landscapes by dining out more often. As a result, they're cultivating an open and collaborative platform that helps restaurants leverage otherwise empty tables.
As Mat Weir, Founder and CEO of First Table, describes it, "Not only does the First Table offer give diners a reason to venture out more often, but we're also playing matchmaker for venues! By filling those off-peak tables, we're like the fairy godparents of the restaurant world, turning quiet nights into bustling soirées."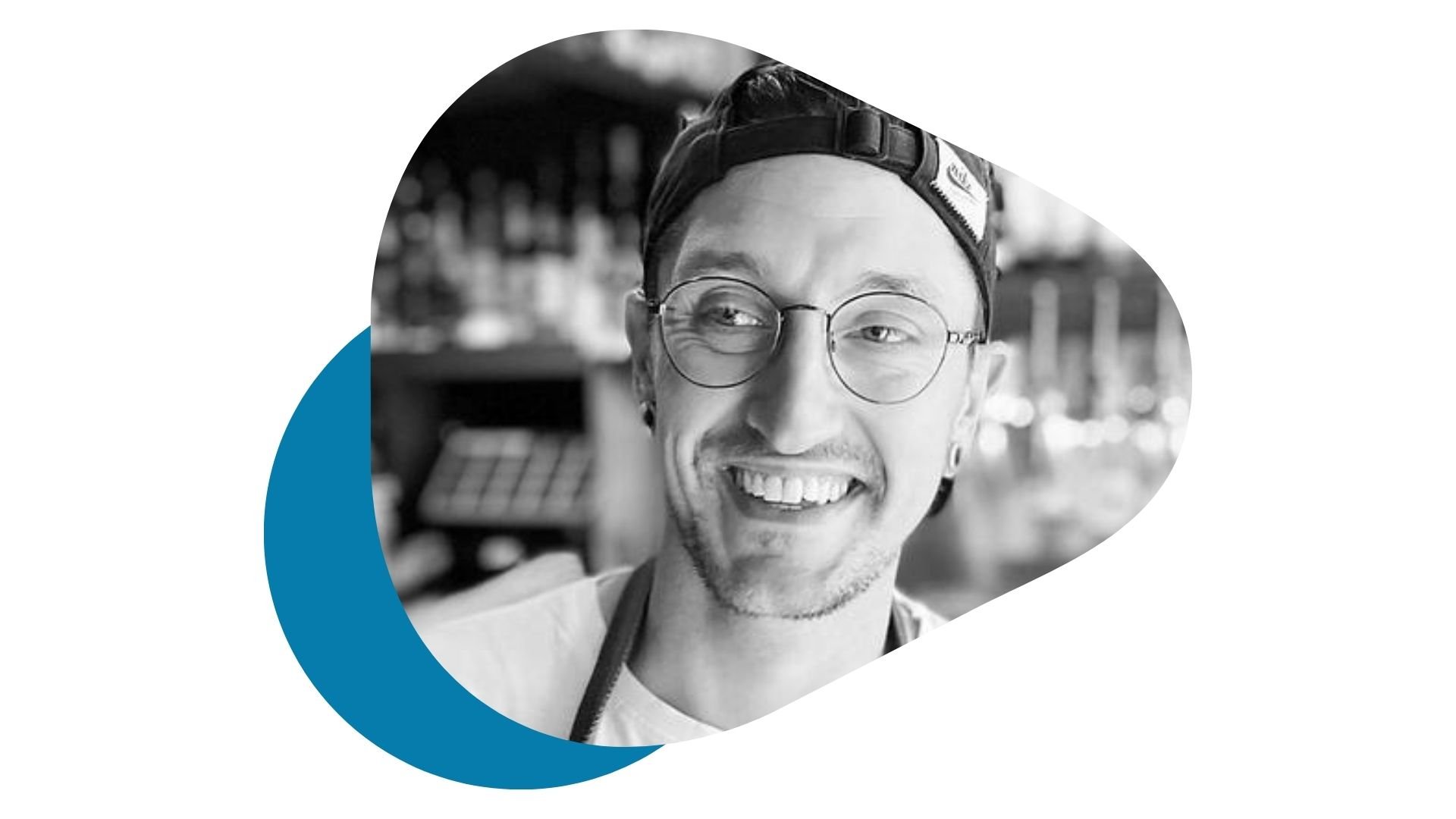 Meet ABOE, Bristol
ABOE - A Bit of Everything - is a popular restaurant & cocktail bar in a bustling corner of Bristol born from the mind of Owner & Head Chef, Sebastian Merry. They serve an evolving menu of seasonal and unique Modern British Fusion dishes, with nods to Seb's background and classic French Michelin training and ingredients sourced from local suppliers.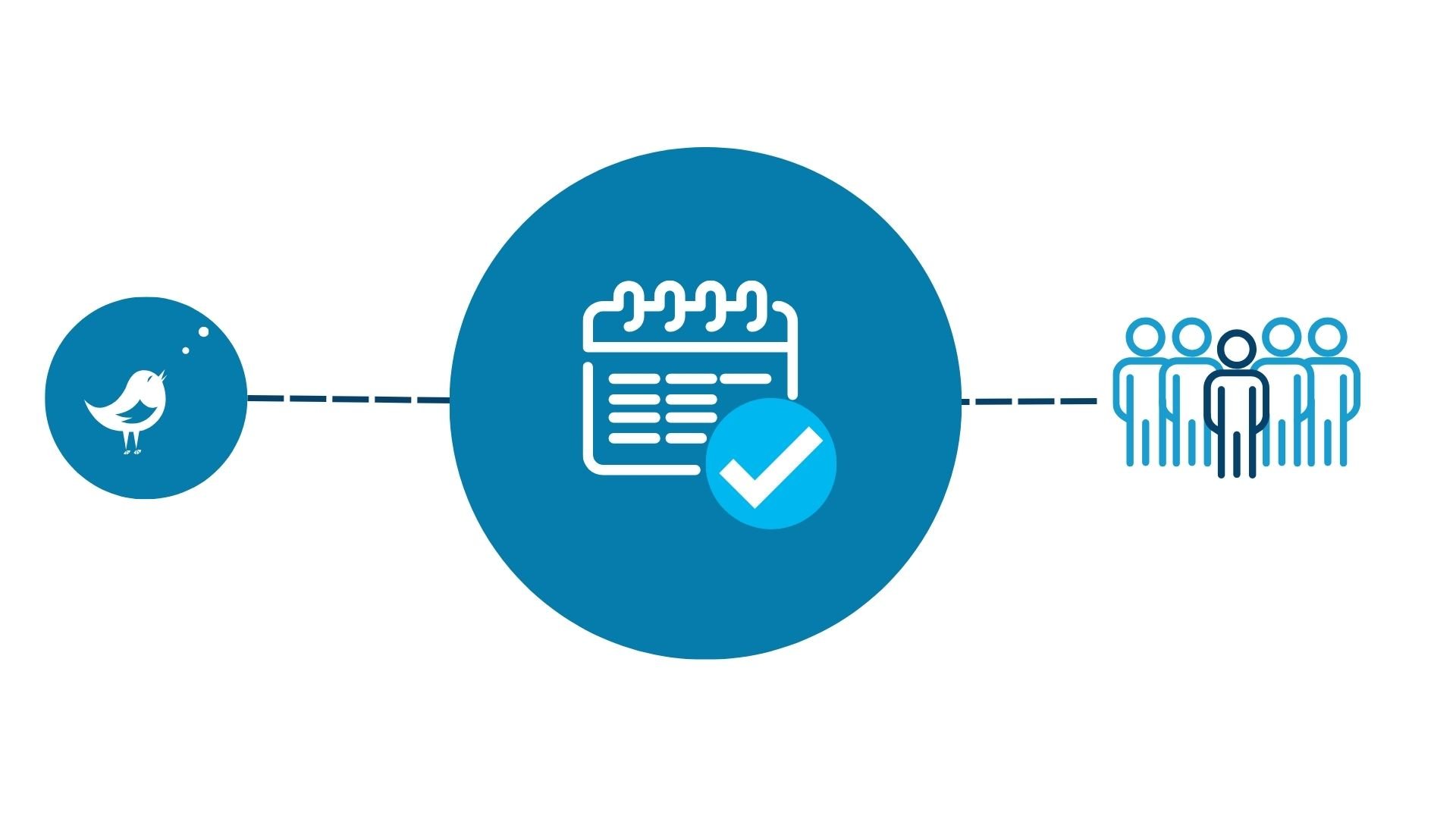 Challenge #1: Drawing diners to a new city pop-up and the rise of ABOE
ABOE launched in 2023, but Seb's history with First Table extends way before that when he was running a pop-up restaurant in the city centre.
Seb explained, "I met First Table back in 2020. I was just getting started, doing some pop-ups and got into a venue. We definitely had bookings coming in and were always busy during the peak times of 7-8.30 pm. But we weren't filling the 6.30 and 9pm tables."
Spreading out table bookings across the service can be a common challenge, even for successful restaurants with long waiting lists. This is where First Table comes in, as it incentivises customers with 50% off their food for early bookings. That discount may seem like a hefty chunk off the bill at first glance, but it doesn't necessarily have to come at the expense of profit, as Seb suggested.
"I tried everything I could to market the venue to get more bookings for those other times (outside peak hours). So I thought I'd try First Table to get people in for the first time. Then we could really dazzle them so they'll want to come back again and pay full price."
He continued, "First Table incentivises customers with 50% off their food for early bookings, which was fine for us because we made more profit from the drinks anyway. It really helped to make the restaurant look busy outside those busy times, which would also entice more walk-ins too."
So, using First Table enabled Seb to attract more bookings across every service at his pop-up restaurant, not just during peak times. He also saw an increase in walk-ins as a result. But was he right about attracting those returning customers who would eventually pay full price?
"We almost immediately started seeing growth in covers and that growth was coming in those early tables, and yes, there was also growth in returning trade too. I've even got a regular who comes into ABOE once a month now who was from those days."
But what about the later tables? Seb had good news there too. "We also sold more of the later tables and the 9pm bookings are the ones that spend the most on booze, so we're always happy to accommodate them"
In August 2022, Seb was offered the opportunity to run Flipside, taking First Table with him. Flipside eventually became his brainchild, ABOE. This is where our story continues, when a new restaurant booking solution was needed to help protect their profitability - as well as the sanity of Seb and his staff!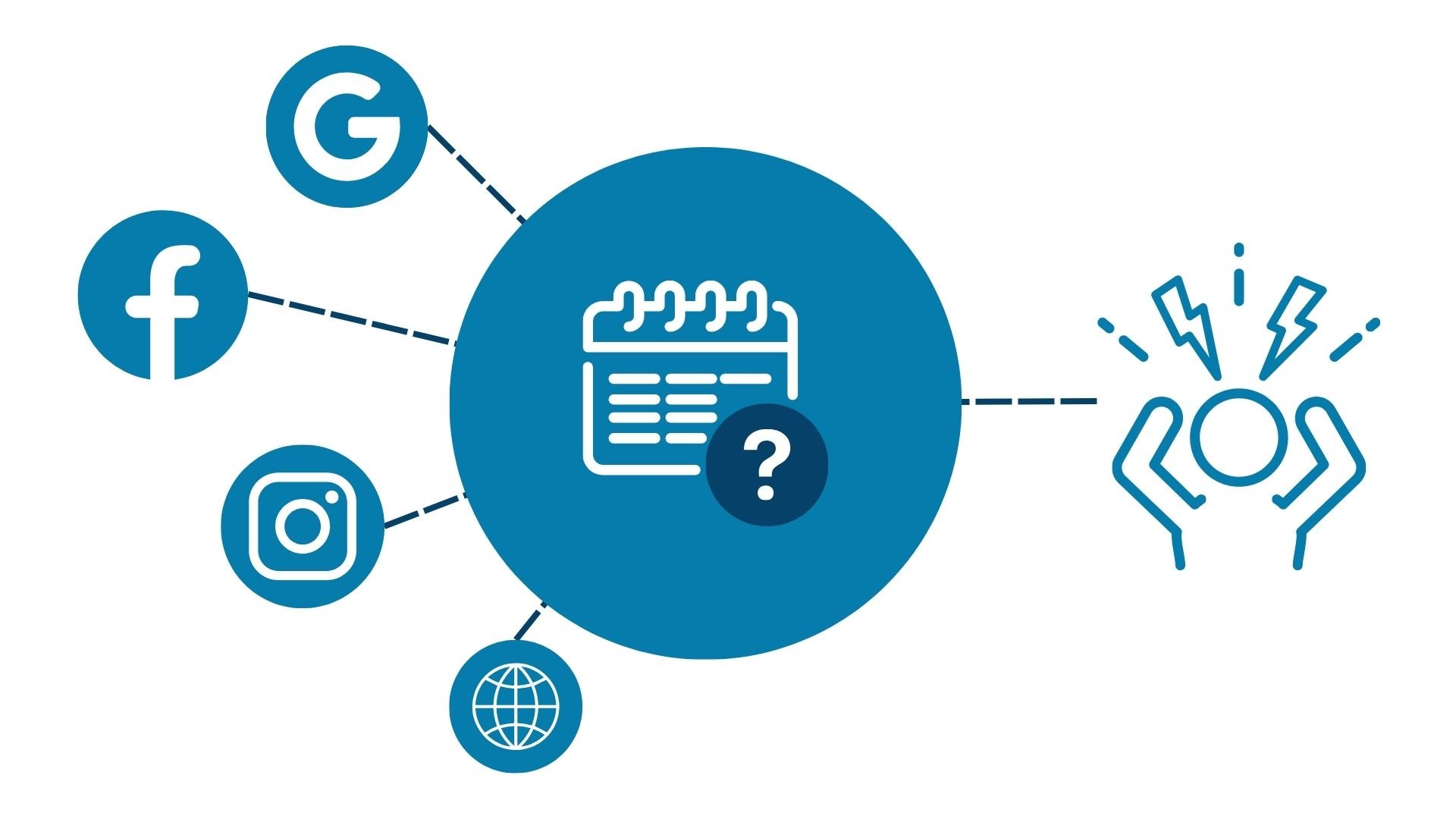 Challenge #2: A disjointed booking journey that ate into ABOE's profitability
Seb had already implemented First Table at ABOE when they launched, that's no surprise considering its success at his previous venues. They also started off using OpenTable to help them attract diners and manage their bookings. He described how this unfortunately created headaches for him and his team down the line.
"I initially chose OpenTable because everybody knows them and I thought that it might help me to manage bookings more easily. The trouble was that they didn't integrate with First Table, which I was obviously keen to use."

He continued, "First Table and OpenTable not being integrated made everything too manual. We had to manually transfer bookings from First Table to OpenTable, with all the notes and everything. Plus, I couldn't really tell how many of my bookings were coming through First Table vs OpenTable because that data wasn't easily available."
Seb checked the data manually and made a startling discovery. The reality was only 12% of ABOE's bookings were coming from people discovering them on OpenTable, and it was costing them more than £500-600 per month in commission fees - these were charged even if the booking cancelled or didn't show.
When he combined this information with the fact that his staff were having to manually manage First Table, he knew something had to change to save ABOE's profits.

Switching to ResDiary's reservation system
Seb had to do what was necessary to reduce the costs and the effort involved in managing ABOE's bookings, while still being able to grow their customer base. He explained to us how and why he came to choose ResDiary to take over from OpenTable as their restaurant booking system.
"It was most important to me that whatever system we chose could integrate with First Table and take some of that manual labour away. And obviously, I needed to get those commission costs down."

He continued, "Initially, I thought about using Dojo as they were our card payment handlers. But there wasn't an option to take card details with a booking, customers could only pay a deposit before making a reservation. My deposit fee is £50 per person, so that seemed a bit crazy."
ResDiary is not only a zero-commission flat-fee booking system, it's also fully integrated with a wide range of technologies that are essential to running a successful restaurant. This includes First Table, which means any bookings taken through their platform can automatically be captured and recorded in ResDiary's system.
The positive results were almost instantaneous as Seb suggested.
"The best thing I've experienced with ResDiary and First Table being integrated is that the booking goes straight through to the ResDiary. It's automatic and the colour coding in our ResDiary view really makes it easy to see where the bookings are coming from."
We can now see that most of ABOE's reservations come online through the ResDiary booking widget on their website - which are obviously commission-free. Plus, they can take bookings through social media, Reserve with Google, or Dish Cult and still manage everything in place.
A large chunk (around 17.5% at the time of writing) of ABOE's bookings still come through First Table, and incredibly, 92% of these are from new customers! The good news is that, with ResDiary every new booking is an opportunity to grow your customer database.
As Seb said, "I will always want to grow the number of people in our booking system and I can pretty much guarantee I'm going to get even more bookings from those First Table customers."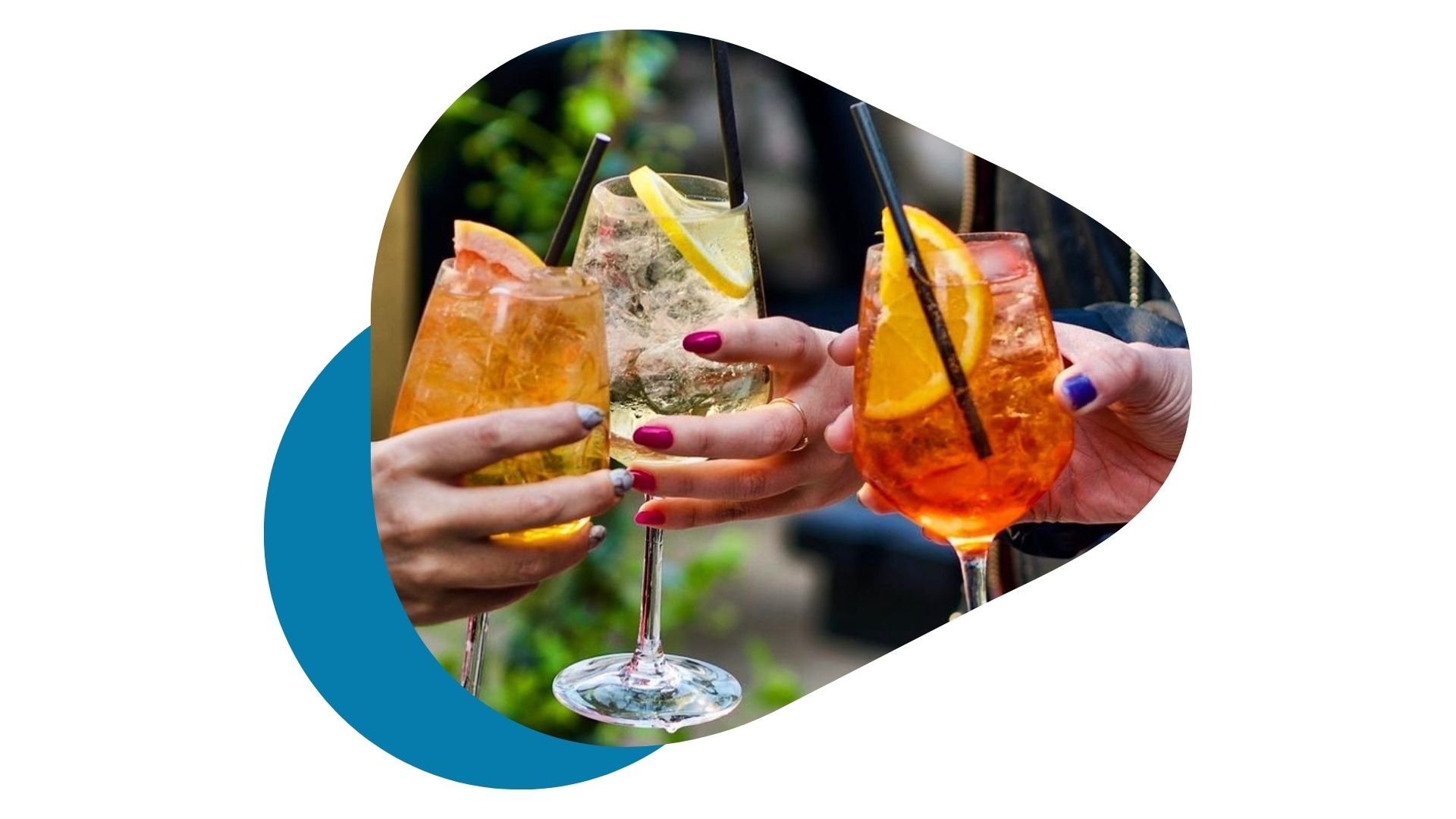 The results
The result is that ABOE can now grow their customer base exponentially while still protecting the profit on every booking
There are a number of key learnings from Seb's story for any hospitality venue, not just restaurants. If you're serious about bringing in more new customers while protecting your profits, here are three other key lessons you can learn from ABOE's success.
Lesson #1: Use First Table and ResDiary to grow sustainably
As we've seen, First Table can have a tremendous impact in attracting diners with an enticing offer, especially at those off-peak times when they can also attract walk-ins. As Matt Weir, CEO and Founder for First Table said, "A lively restaurant early on creates an inviting ambiance. It's like a magnet for walk-ins and last-minute diners."
ResDiary can then fully automate the process of capturing bookings and collecting vital customer information that you can use to shape your strategy and share your offering. Ultimately, this empowers you to convert them into valuable regular customers.
Seb said, "I would definitely recommend First Table and ResDiary to anyone. I'm certain that even when we're so busy we don't necessarily need to stay on it [First Table], I'll probably keep them both running to keep our customer base fresh and keep new people coming in."
He added, "We've had people say they came for the first time with First Table and they've even come back soon after because they were in the area and they know it's good."

Lesson #2: Cover your costs per cover
Every new booking comes with a cost, that's just a fact of life in a restaurant. But it's vital to keep your costs under control to help ensure your profitability on every booking is as high as possible.
To do that, you first need to know what the costs are and how you'll be charged. If your existing booking system doesn't make it easy to analyse, or if you're charged commission fees regardless of whether the booking is cancelled or not, then it will be difficult for you to control your costs per cover.
As a zero-commission reservation system, ResDiary works by paying a flat fee for your monthly subscription and that's it. Plus, we have a comprehensive reporting suite so you can see exactly where your bookings are coming from. That makes it pretty simple to see what the cost is for every booking and control it.

Lesson #3: Don't underestimate the value of off-peak bookings, even with discounts!
Spreading out bookings is something we talk about a lot at ResDiary, often as restaurants are trying to balance the stress and strain on their staff during busy peak times. But we learned from Seb's story that there's also tremendous value to be found in those off-peak bookings, even if they enjoy discounted rates on their food bill.
Seb explains, "With those last tables especially, you can pretty much guarantee a good bill when they're in a group. Our staff do an amazing job of really delighting the customers and getting the cocktails flowing, and once they have one, you know what it's like!"
Elliot Elliott Hannam, UK & Ireland Territory Manager for First Table also found this to be an eye-opening revelation as to how restaurants can more effectively use their platform.
He said, "We've learned that the last tables have really flown out with ABOE being a sharing style venue with a great drinks menu to boot. It sets a great example and we need to encourage more venues to follow their logic of attracting, and then really looking after bookings at the end of the night."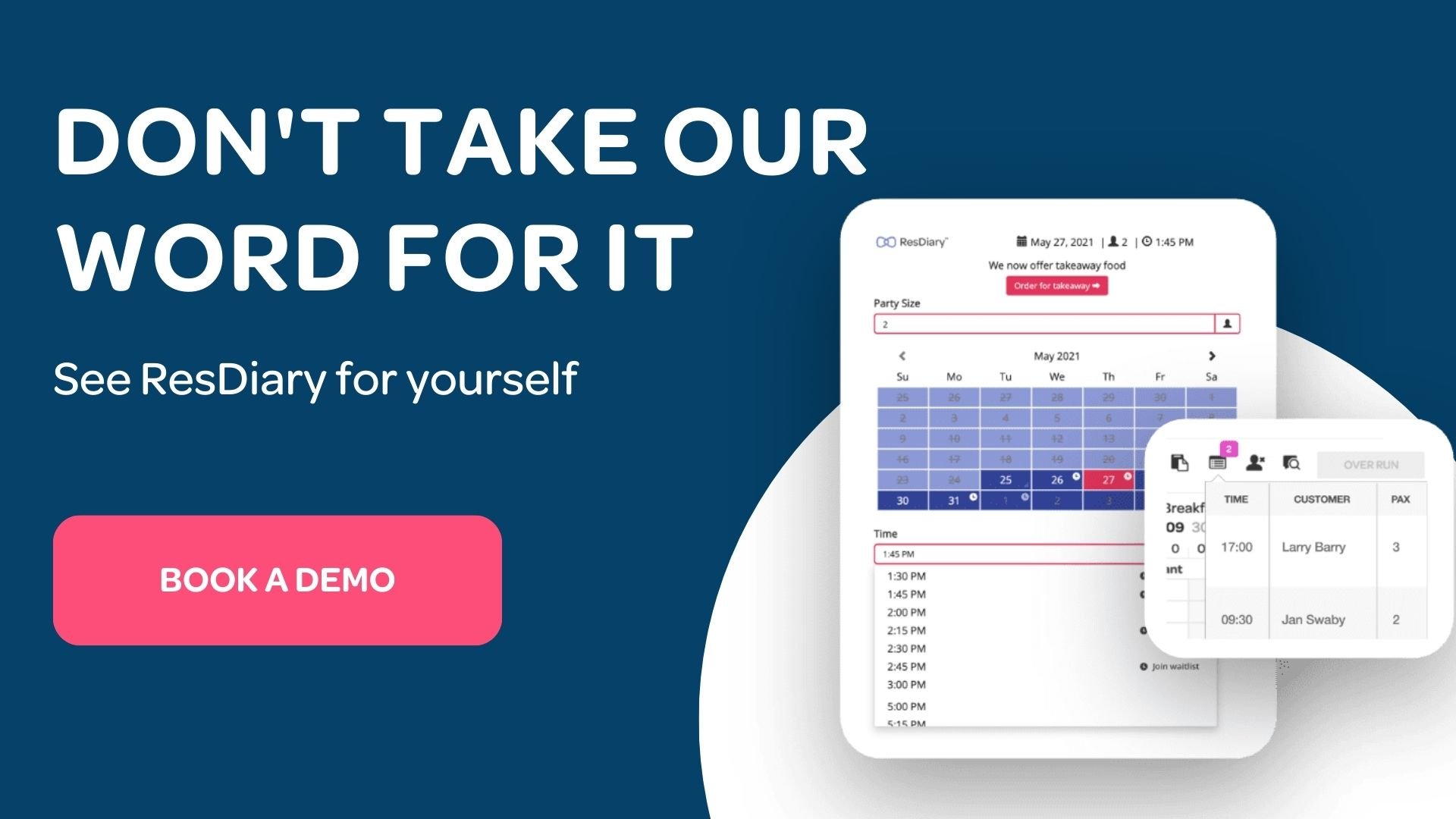 Are you ready to reap the rewards of ResDiary and its integrations?
ResDiary is packed with features and integrations, like First Table, to help your business run more smoothly. While capturing bookings is our bread and butter, we know that it takes so much more to run a successful restaurant. We could tell you more about how ResDiary could work for you, but wouldn't it be much better to see it for yourself?
Book a demo today to learn more about maximising your bookings and your profitability today.
Thank you to ABOE and First Table
We'd like to say a special thank you to Seb from ABOE for helping us to share their success with the world. We look forward to seeing your success grow in the future. We also recommend you check out their Dish Cult profile and make a booking next time you're in Bristol! Also thank you to Elliot and Matt from First Table for their continued partnership.
Download the ABOE success story