Frequently Asked Questions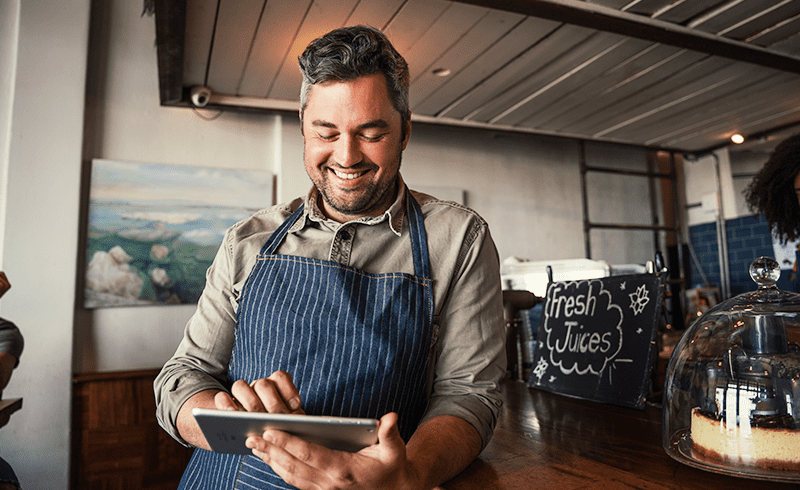 If you require more information on any FAQs, or have any questions not answered below, please get in touch.
What is ResDiary?
ResDiary is a hospitality venue reservation and table management software system. Built for hospitality operators by hospitality experts, ResDiary powers over 9000+ hospitality venues across the globe.
We're built for growing hospitality businesses, so if you are a fine dining restaurant, a bar or cafe, a club or hotel, ResDiary has the tools you need to streamline your venue's operations.
Whether you are looking to accept online bookings, become more profitable with turning tables, managing events effortlessly, running promotional campaigns, automate your phone booking, offer vouchers or accept payments online, ResDiary can take care of it all.
ResDiary offers commission-free bookings. That right! Regardless of where the booking is made, via your website, social media channels, Reserve with Google, or Dish Cult, you won't pay a commission-fee.
What integrations does ResDiary offer?
ResDiary partners with hundreds of global technologies businesses to help your venue run more efficiently.
If you are looking to integrate your POS, marketing communications, PMS or with complimentary booking partners, we can support your venue's needs.
Check out our existing integrations here.
Looking for something a bit more bespoke?
What is Dish Cult?
Dish Cult is a diner discovery and booking platform, powered by ResDiary. By joining ResDiary every venue will receive their complimentary Dish Cult listing to increase your venues exposure. Showcase the best your venue has to offer by adding text, images, menus, link to your website and social media, and sell gift vouchers directly from your page on Dish Cult.
Reservations made via your Dish Cult listing are automatically synced with ResDiary – you can view all bookings and cancellations in your diary in-real time.
With local editorial teams, Dish Cult is constantly looking for new restaurants, menu items and experiences to share with our diners, so they are plenty of opportunities to be featured in our content.
What is the difference between ResDiary's plans?
ResDiary offers a range of plans to suit the needs of every venue. ResDiary Express, Pro, Connect and Ultimate offer the same core features as the full ResDiary, with the only difference being the number of bookings per plan.
ResDiary Lite has been designed to support key features required to support your reservation requirements, whereas the full ResDiary does offer greater flexibility to your venue/s needs. The full ResDiary offers:
Ability to set up promotions
Allows you to take payments
Integrates with Pre-orders, SMS, and Events
Yield management control (number of bookings/covers per time interval).
What is ResDiary Lite?
ResDiary Lite is a simplified version of our reservation management system. ResDiary Lite has been designed for venues that have traditionally used 'paper' diaries to manage their reservations and wish to digitise their records and accept online bookings. ResDiary Lite is also a web app, enabling access from anywhere using a web browser.
How is ResDiary different from other reservation and table management systems?
Built for hospitality operators by hospitality experts, ResDiary puts you in control of your venue with a forward-thinking enabler that helps your venue unlock its full potential to be in full swing, while cultivating great customer connections.
ResDiary does not charge a commission on your booking, regardless of where the booking is made - your website, social media channels, Reserve with Google, or via Dish Cult, you won't pay a commission-fee on any of your bookings.
Who owns my customer's data?
The short answer is it's you, the venue who is the controller of the data.
ResDiary is the processor who will carry out processing under instructions of the controller for the purpose of sharing with the venue and analysis. At times, ResDiary may anonymise data to explore booking trends and user behaviour in order to inform product enhancements and communications. This allows us to stay on top of our ever-changing industry and provide you with a solution to fit your venue's growing needs.
We do recommend you read our Clause 14 in our Terms of Service for further details.
Does ResDiary offer customer support?
Absolutely we do! Our customers receive dedicated local support from dedicated hospitality tech professionals who are on hand to support your venues needs.
To connect with your local support team check out our Customer Hub.
Is ResDiary available around the world?
Yes, ResDiary operates across 60 countries around the world. With regional teams located in the UK, Australia, New Zealand, Singapore, Indonesia and North America.
See it in action
See how ResDiary brings it all together and how we can help you in managing your busy venue. Let's do this.