Hear from the co-founder of these two successful Italian restaurants about their recent switch from TheFork to ResDiary.
Dom Barakat, the co-founder of Brisbane and Sunshine Coast based Italian restaurants il Vento and il Verde has been in the Italian restaurant game her entire life.
Growing up, Dom recalls going to her parent's restaurant after school.
"This is all I know, and all I remember. Going to see Dad in the afternoon and learning table numbers. I always knew I would be running restaurants," she said.
"ResDiary is a lot easier to use than TheFork. It is a great, user-friendly system,"
Back in those days, there were no restaurant booking systems, and everything was managed using a paper diary.
"When we first opened Il Verde we used a paper diary too because that was what I knew,' Dom said, adding that they started using TheFork after a few years.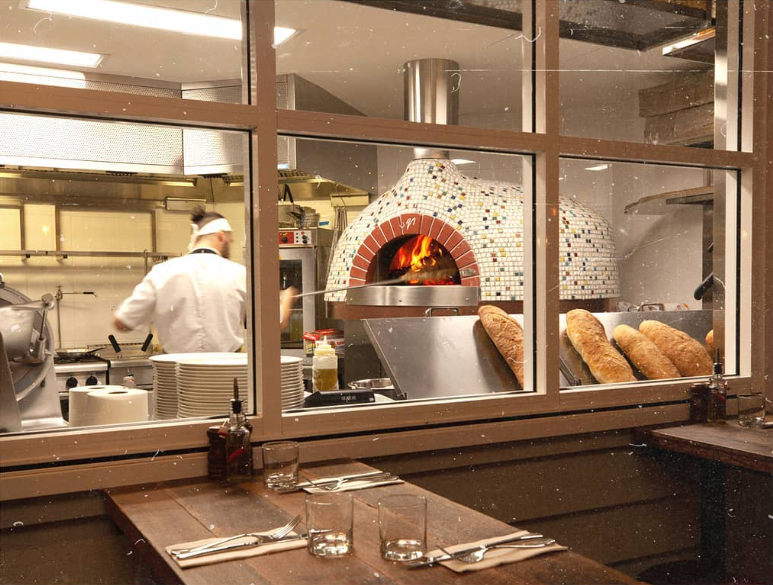 Dinner with a view. The pizza oven at il Vento
While having a restaurant booking system was a big improvement on pen and paper, Dom said TheFork's monthly commission bill was often an issue, compared with ResDiary being commission-free.
"We really had to keep an eye on the covers. For example, if more diners showed up than had booked, TheFork would charge us for those covers unless we manually adjusted the system."
Other issues the restaurants had with TheFork included difficulty changing bookings, and it not having intuitive functionality.
"It was difficult and frustrating to use. I had to contact their support a lot." Dom said.
The Switch to ResDiary
After receiving encouragement from her staff to change from TheFork to ResDiary, Dom made the decision to switch in mid-2023.
"It was smooth. Really good. The training was excellent and the support team is amazing."
While migrating technology can be a daunting proposition for restaurant owners, Dom said the process was reassuring.
"It was smooth. Really good. The training was excellent and the support team is amazing. They ensured we were open and ready for business without interruption."
How ResDiary Compares
"ResDiary is a lot easier to use than TheFork. It is a great, user-friendly system," Dom says.
"Everyone loves how a full day is on one page, so you can see lunch and dinner together, whereas with TheFork you had the lunch, and then you had to click over to the dinner to see what was coming."
"With ResDiary it is also easy to go and close out a time or a table which is great because when unexpected things happen or you get extra busy you can quickly get it done."
While Dom is only around six months into her ResDiary journey, there are already plenty of ResDiary functions she is planning to use.
With Christmas coming up, the W8List™ function and the Deposits function are high on the agenda, to maximise capacity throughout this extremely busy period.
---

About il Vento. About il Verde.
Longstanding Brisbane-based il Verde and Sunshine Coast-based il Vento are traditional Italian restaurants delivering authentic and Italian atmosphere, cuisine and dining experiences.
Featuring light and crunchy Napoli-style wood fired pizzas and a range of house-made Italian pastas, along with an inspiring menus of Prima and Secondi.
Locals and tourists alike are drawn to the fitout features of colourful mosaic tiles, large windows into the kitchen area. and imported Italian woodfire pizza ovens.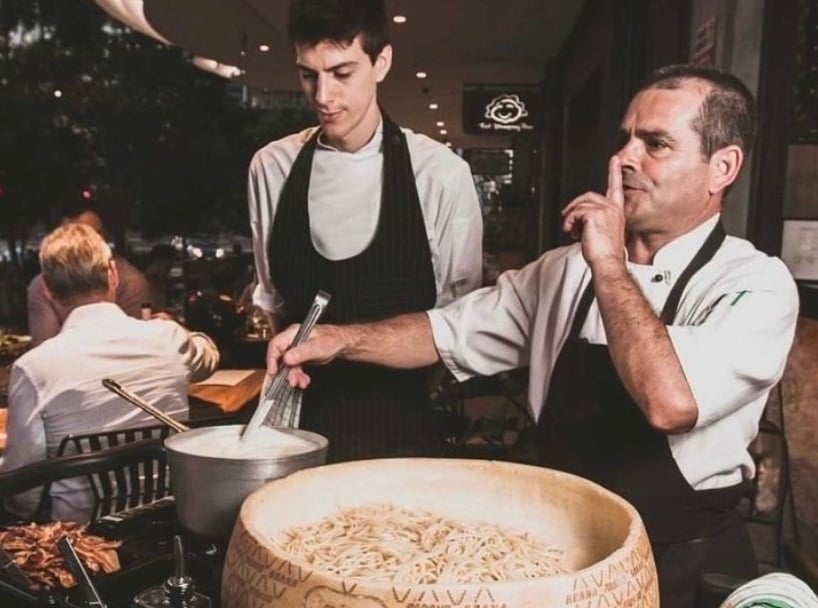 Il Verde's 'Cheese Wheel Pasta Night' is always a big hit.