Ordering
Explore all the ways you can serve your customers
Set up ResDiary's easy, quick and simple online ordering system in just a few clicks.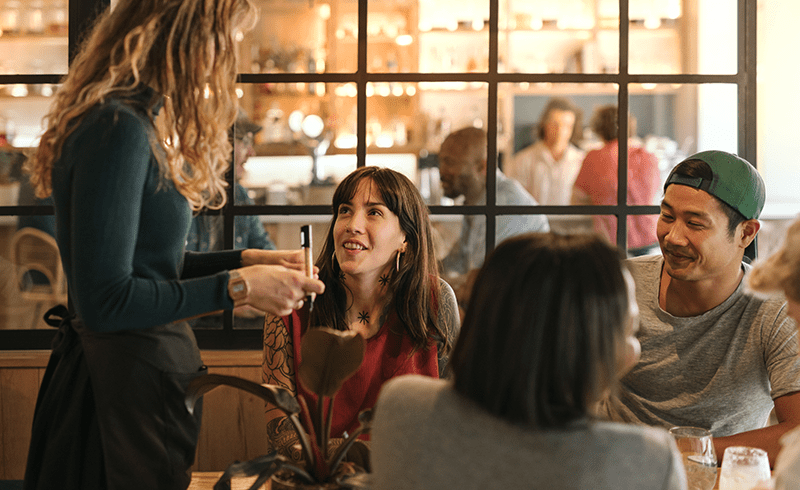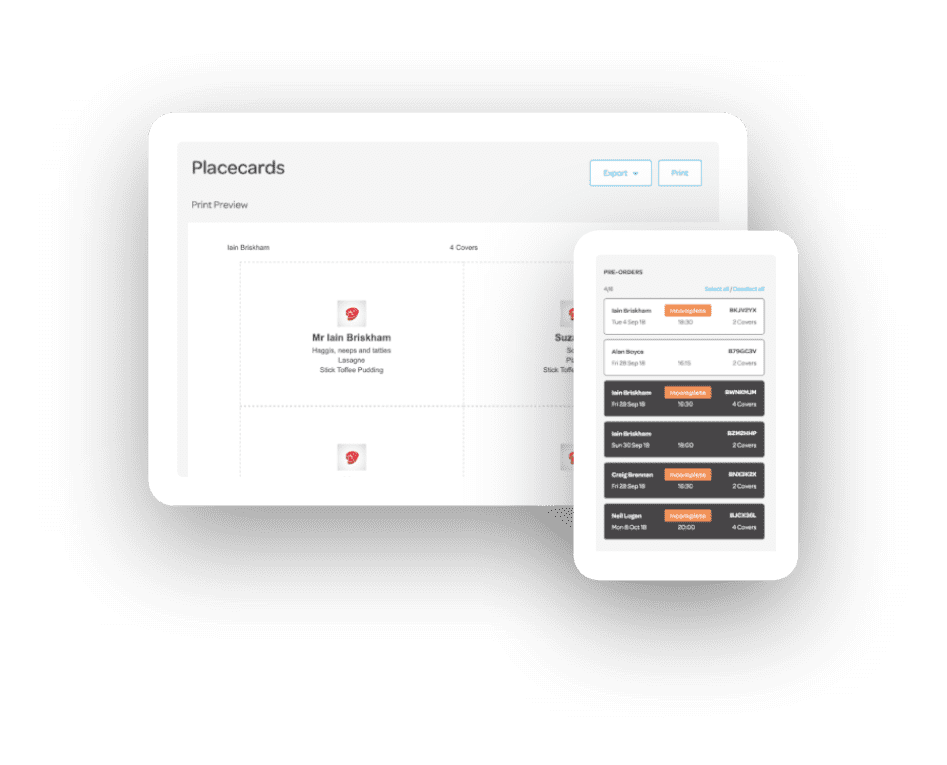 Go contactless
Keep your diners and staff safe by accepting contactless payments for online orders.
Simply connect your ResDiary account to Stripe* and give your guests a complete online experience of your venue, complete with branded order confirmation emails.
*Standard Stripe fee applies +1% of sales
Pre-orders
ResDiary's Pre-Orders feature gives diners the option to visit the venue and enjoy the experience – without needing to wait to order or pay.
For all your pre-orders, track and compile guest orders ahead of their visit, print placards with their details, and accept deposit or full payment in advance. The Pre-Order feature is a great way to take the stress out of large party bookings.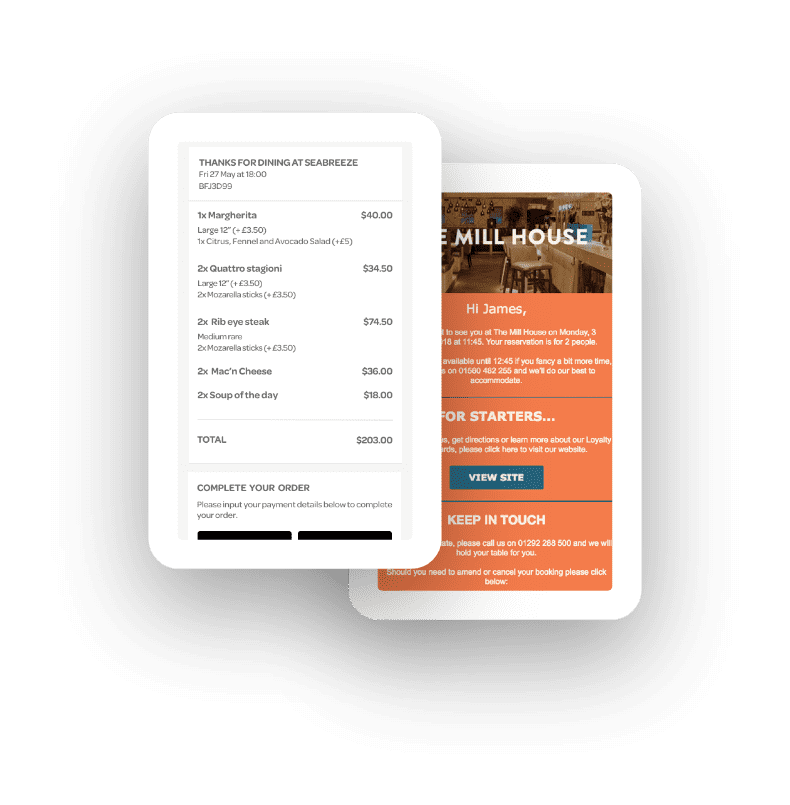 Takeaway and delivery
Using ResDiary's promotions, you can take online orders for collection or delivery.
It's easy, quick and simple. Customise and build the perfect online order menu to categorise your menus your way. You can add a set menu or a vegan menu, add dietary markers and cooking modifiers to enhance the online ordering experience. Send automated personalised emails with links to menus and order confirmations to give your customers a complete online experience of your venue during their order journey.
Download the full ResDiary overview
Learn why 9,000+ venues around the world choose ResDiary.
Find out how ResDiary, the smart and simple online booking system, can help your hospitality business grow.