By Alex Rogers
10 Apr, 2023
Hospitality is going through a digital transformation of historic proportions
Businesses in the hospitality industry have experienced great changes in recent years. Thankfully, whatever your challenges are, the technology is out there to help you!
Good restaurant booking systems are designed to do so much more than just organise bookings - although that provides tremendous value in itself. The right system can help to keep your business moving by bringing in customers, helping things run more smoothly, and making life easier for your staff and diners.
You may already be thinking about using a digital restaurant booking system in your venue, or you may be looking for more information on specific features that you don't currently have. We've got great advice whatever your current situation may be.
In this guide
We'll explain everything you need to know about the technology behind restaurant booking systems. We'll also share examples of how so many hospitality businesses rely on them to maximise their bookings, delight diners, and create loyal customers.
The key topics we'll cover are:
Expanding your horizons and getting more online bookings
How to squeeze more value from every service with table management systems
Enhancing customer communication and reducing no-shows
How to make your favourite customers feel extra special with personalised perks
Making deposits a simple and transparent process
Why it pays to

integrate multiple systems
"The bottom line is, whatever type of venue you run and whatever your challenges are, you must find ways to maximise every opportunity to: attract diners, deliver amazing experiences, and improve operational efficiency."

- Colin Winning, CEO for ResDiary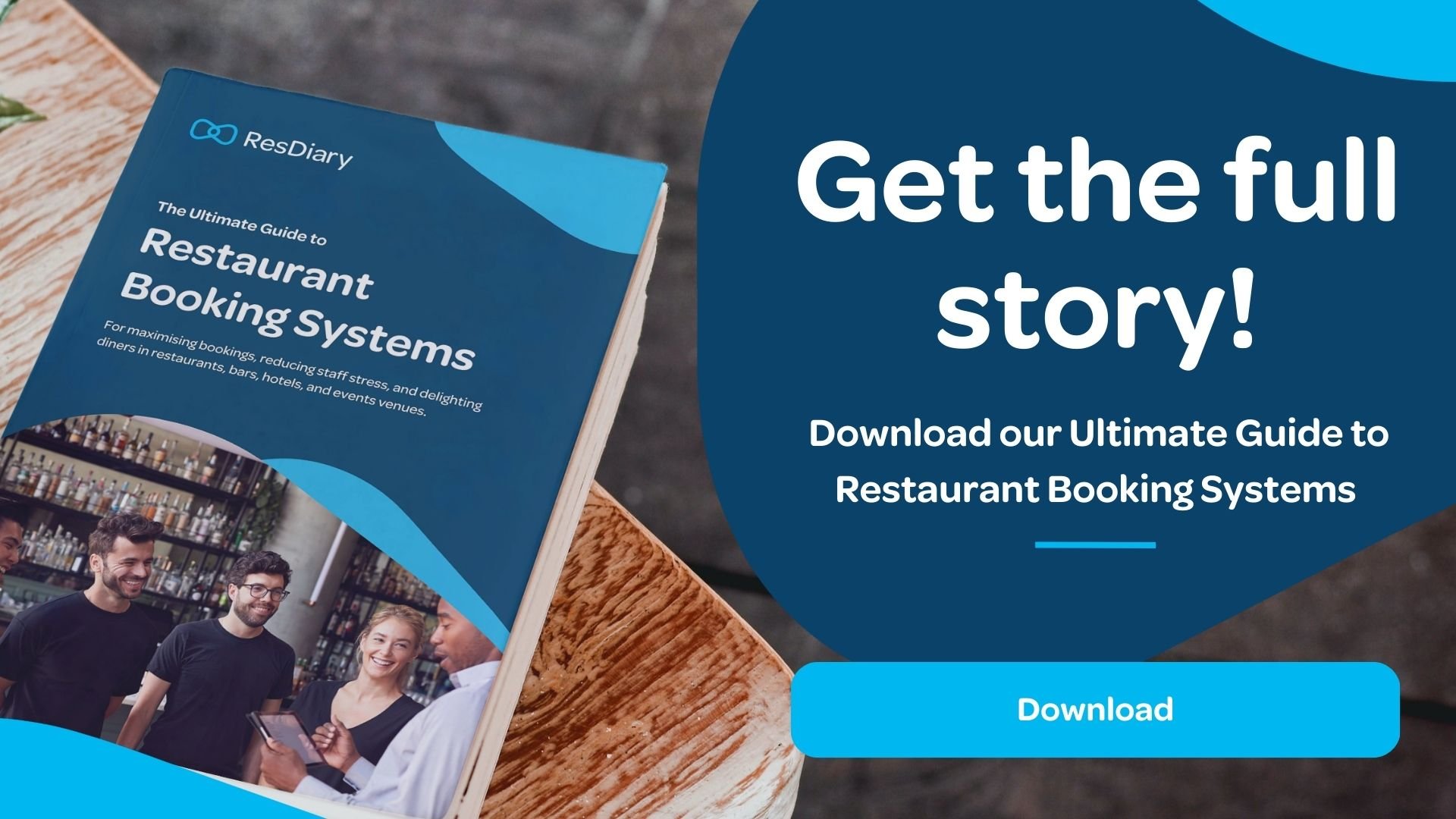 Contents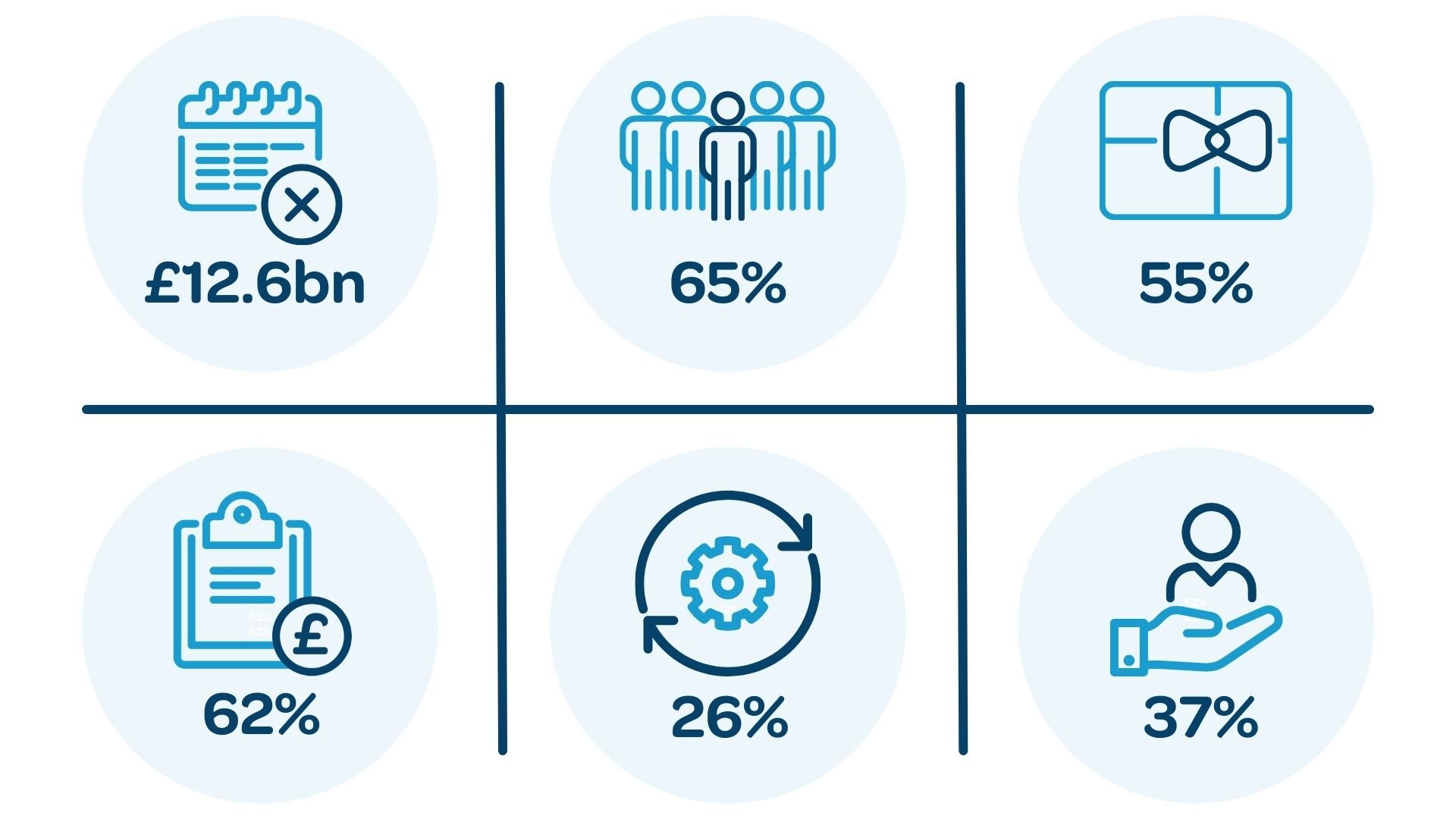 Hospitality in Numbers
The cost of 'no-show' diners to the hospitality industry in the UK is £12.6bn


No-shows are a problem that so many hospitality venues face, with

1 in every 7 bookings not arriving (that's 1 in every 5 in big cities)

. That's why we'll discuss online bookings, deposits, and automated reminders in this guide. You'll learn how

restaurant booking

systems can help you reduce no-shows.


65% of restaurants we recently surveyed now require deposits for reservations at least some of the time
Deposits are becoming the norm for hospitality venues

to help protect

revenue against the cost of no-show diners. 48% of the venues we recently surveyed take deposits for bookings of a certain size – for example, more than eight diners.


65% of restaurants have staff vacancies
Staffing issues made the headlines in 2022, with the impact from shortages causing many restaurants to close temporarily - nearly half (45%) of businesses have reduced trading hours due to staff shortages. This obviously isn't sustainable, and businesses are trying to find ways to run services more efficiently with the help of technology.



26% of restaurant menu items are now deemed as customisable -

increasing by 46% since 2019.
Restaurants are altering their menus to accommodate more personalised menu options for diners. Our own data shows a trend in restaurants looking to reduce their à la carte menus and making them more flexible.


55% of consumers expect to receive personalised offers from restaurants based on their location.
Personalisation is also becoming more important to diners in the offers that they expect to receive. Understanding who your customers are and what their preferences are is now more important than ever. Thankfully, the right restaurant booking system can help you.



37% of consumers who want to see new or expanded loyalty programs.
Repeat custom has always been vital to hospitality. But we're seeing a growing trend in diners actively seeking out loyalty programs to make the most of what they spend in their favourite venues. A loyalty programme or similar scheme is also a fantastic way to show your repeat customers how much you care and attract more dedicated diners!
Read more key insights on the state of the hospitality industry and UK diner trends in our latest Beyond the Booking report.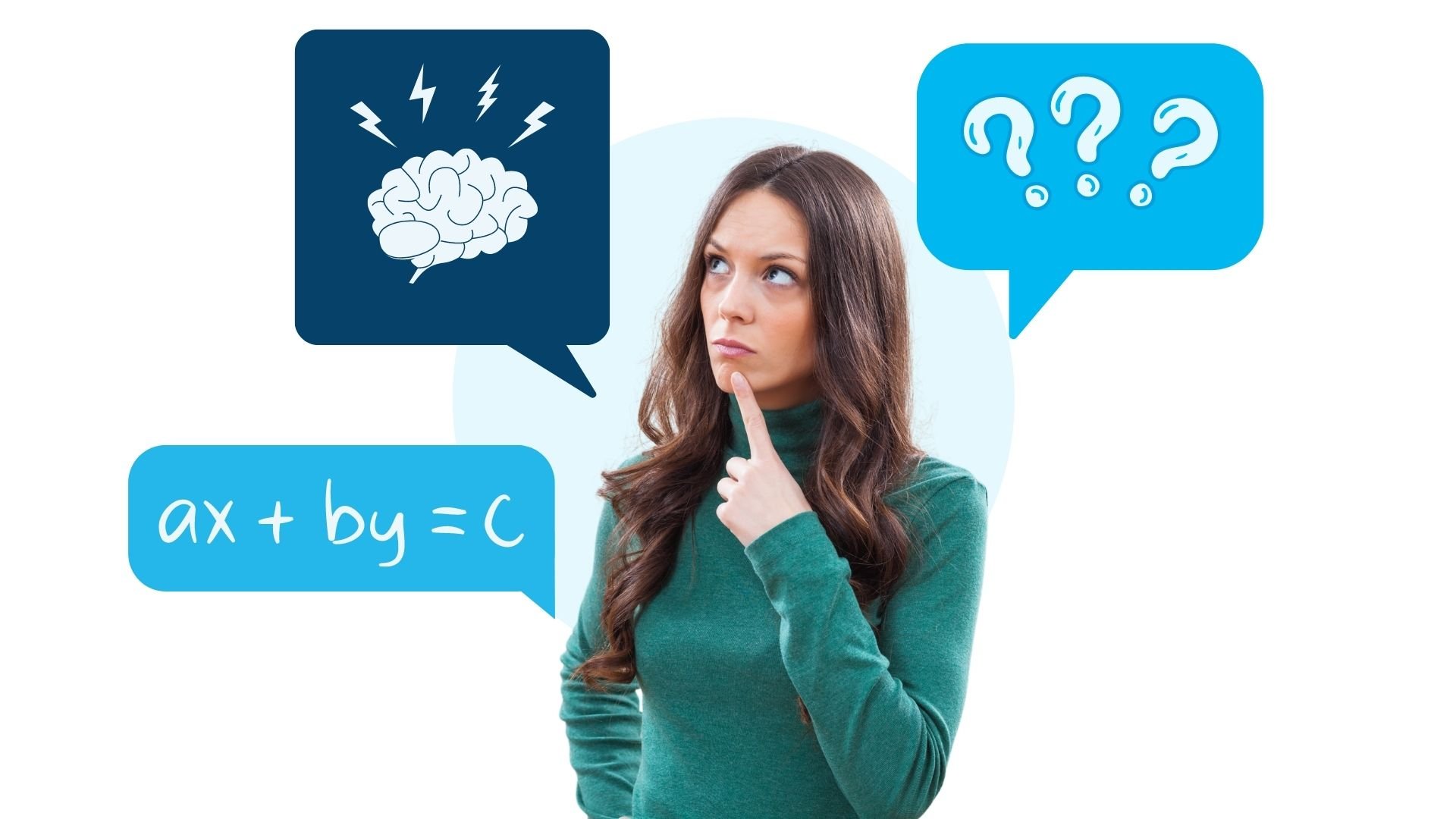 Why do you need a restaurant booking system?
A restaurant booking system is designed primarily to digitise your bookings, making life easier for your customers and your staff. But there are many different features and reasons why restaurants, bars, hotels, and events venues use restaurant booking systems.
Do any of these common problems sound familiar to you?
"We know people want to book online whenever they want but our website doesn't have the option."


"We know we need to increase our presence online but don't know how to."


"We don't have the staff to man the phone at all times and could miss a lot of booking opportunities."


"We're not making the most of our available space at all times but it's hard to work out the best way."


"Using pen and paper to manage bookings is too messy and we often find mistakes."


"We really need to reduce the amount of no-shows!"
Don't worry if you can relate to any of these issues. The right restaurant booking system can help you resolve all of them. It's important to keep in mind what's holding your business back from seizing every opportunity to grow as you read through this guide.
In the upcoming sections, we'll explain some of the key features you need to know about to help you choose the right system for your venue.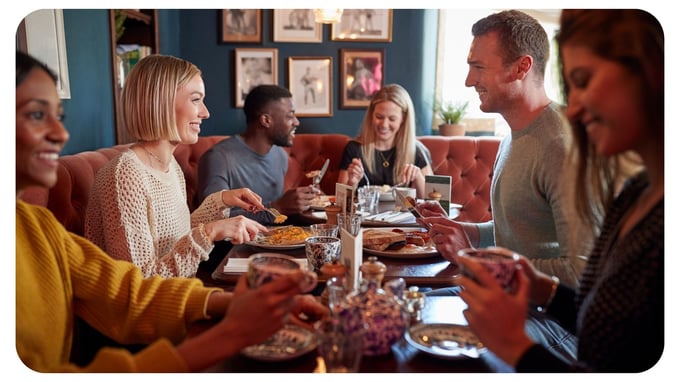 Maximise online bookings
Everything is online now and your venue must be too. The great news is there's so much untapped potential for attracting diners through Google, Facebook, Instagram, your own website, and other online channels, that could inject real energy and some serious revenue into your business.
When you think about it, people generally start their booking journey online, reading reviews and looking at menus - 60% of consumers look online for menus, photos and reviews before selecting a venue.
People don't just want information online, they also expect booking to be quick and easy once they've made their decision, and you want them to strike while the iron is hot.
You'll need to ensure that your website is ready to accept online bookings as soon as your potential diners have decided on your venue. Otherwise, they may look elsewhere for places they can book right away. The online competition may be fierce but installing a simple widget on your website can certainly help you hook more diners.
"Customers can discover and book online more than ever. With no online presence you are unlikely to reach your venue's full potential."

- Laura Barnes, Senior Relationship Manager for ResDiary
ResDiary allows you to create a smooth online booking experience for your customers, however they find you online. Our platform can provide commission-free bookings via Reserve with Google, your own social media channels, your own website, dishcult.com and the Dish Cult app for Android and iOS.
Remember, expanding your online presence is a great way to market your venue and reach new audiences. But you're sure to see bigger gains when you allow them to take action and make a reservation right away, however and wherever they find you online.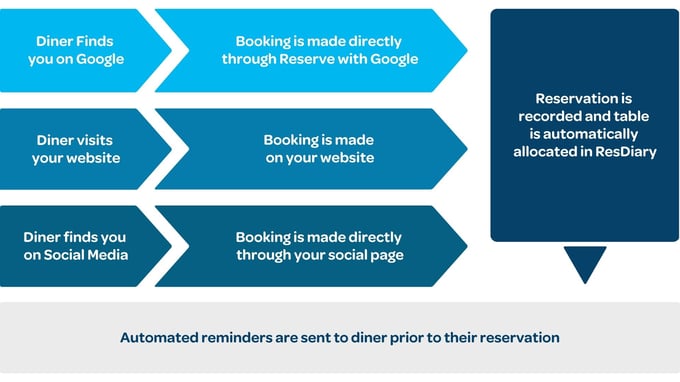 Dish Cult, powered by ResDiary
Dish Cult is ResDiary's diner-facing booking platform for remarkable restaurant recommendations.
The app helps your venue to be seen by more people, simplifies the booking process, and even offers rewards to dedicated diners!
3m Dish Cult Diners
300K Email subscribers in the UK
270% Increased bookings for venues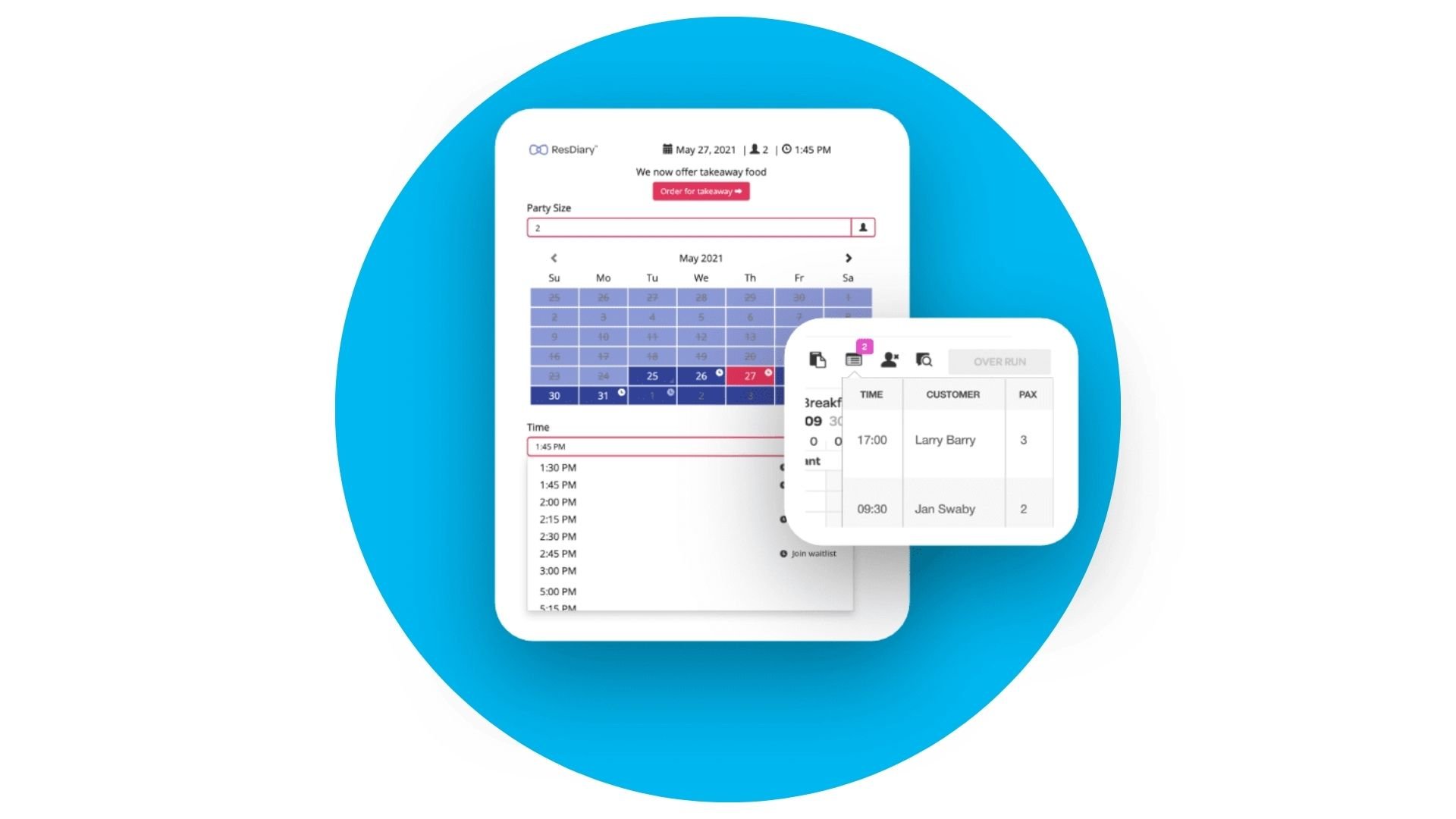 How can table management software help your staff?
A good table management system can do more than optimise your seating plan, it can also help you ensure that your service runs smoothly without a seat being wasted.
Are you used to dealing with a bottleneck of bookings between 7-8 pm in your restaurant? With ResDiary, the diary settings have the flexibility to be customised and spread bookings through the whole service, not just peak times.
"Table allocation, rankings, joins… These things used to be such a burden for managers running a busy shift. Making this all happen automatically, helps to take that burden away, while still working to their rules and logic."

- Laurence Small, Sales Team Lead for ResDiary
ResDiary's Yield Management feature allows you to limit the number of bookings or covers that can book for each time-slot, controlling the flow of traffic through your restaurant, and helping to manage the strain on your staff and kitchen.
With Yield Management you can rest assured that the maximum number of customers can be booked in, without adversely affecting the quality of your service.
You set the rules - typical use case scenarios
Table Management and Planning Example 1
Rules can be put in place to stop covers of two booking a table that can accommodate four covers. However, you don't want to miss out on last minute bookings, so this rule can be automatically disabled 60 minutes before your service starts to ensure that there is always last minute availability online.
Table Management and Planning Example 2
Rules can also encourage large party bookings to book in at certain times. Large tables are naturally given longer, which limits your ability to re-sell that table more than once during the service. Large party rules can be set up to guide large parties to 6pm time slots or after 8pm.
Learn more about ResDiary's features for setting your venue up for a successful and smooth service.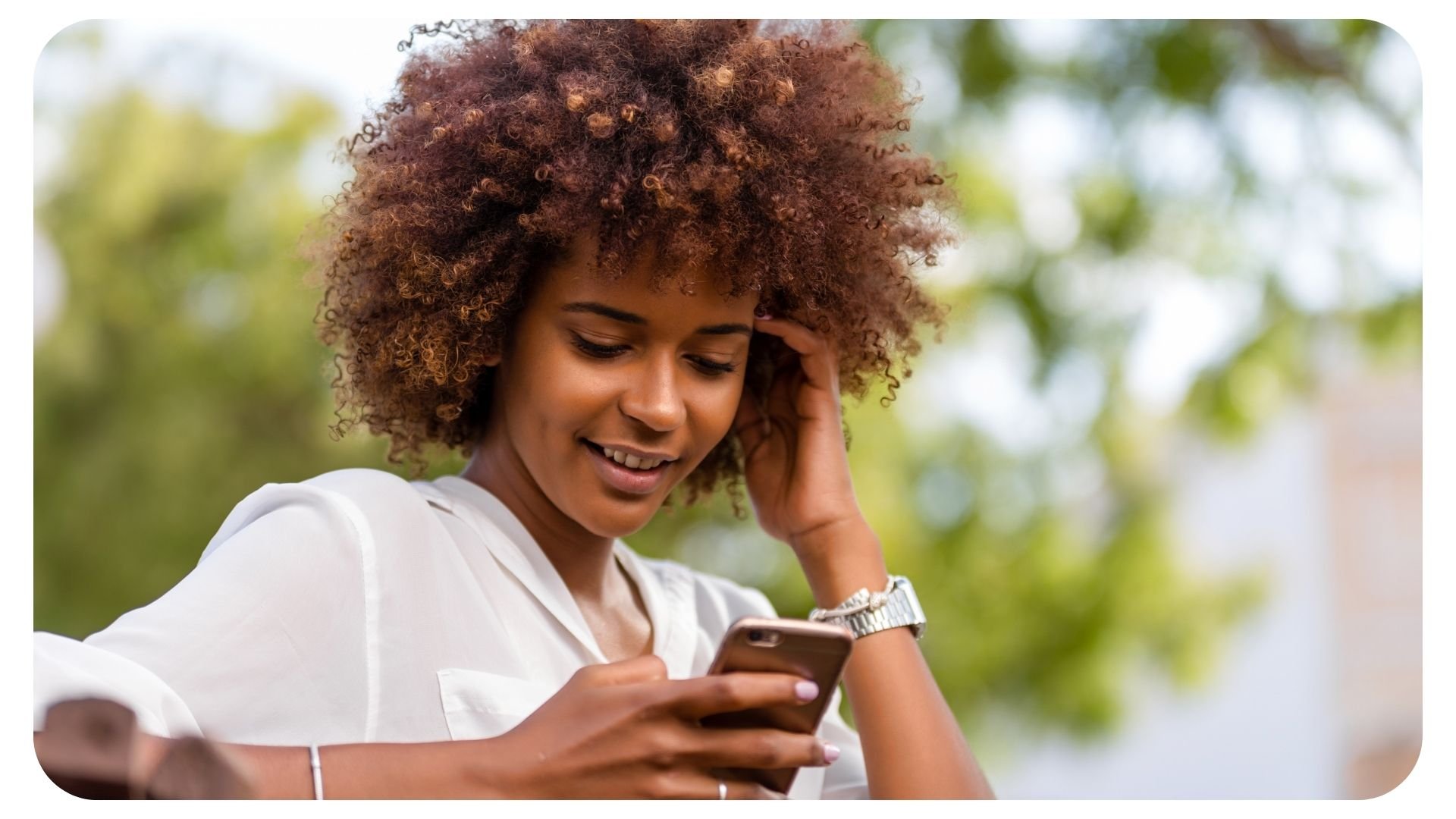 Keeping your customers in the know while reducing no-shows
You are getting online bookings, you have optimised your booking diary and floor space to get the most out of every service, now how do you make sure diners actually turn up and you aren't left out of pocket?
Booking reminders are an important and effective tool for restaurants in the fight against no-show diners.
No-shows aren't just unfortunate anomalies in the hospitality industry, they've become a costly problem. The chances are that you probably haven't got the table space to waste on absent diners, no matter how big or small your venue is.
Did you know that 1 in 5 of all bookings end up being no-shows in big cities?
That's why automated reminder emails and SMS messages are essential for preventing no-shows and protecting your revenue. Customers also love them - they've got busy lives too, after all.
The right restaurant booking system should enable you to automatically send reminders to your diners about their upcoming booking or event at different intervals.
These messages should also include links to allow customers to amend or cancel their booking well in advance, so you can quickly re-sell their space. Be sure to include a link to your booking and cancellation policy in any confirmation and reminders you send to diners, so you can be completely transparent about any charges that may be applied.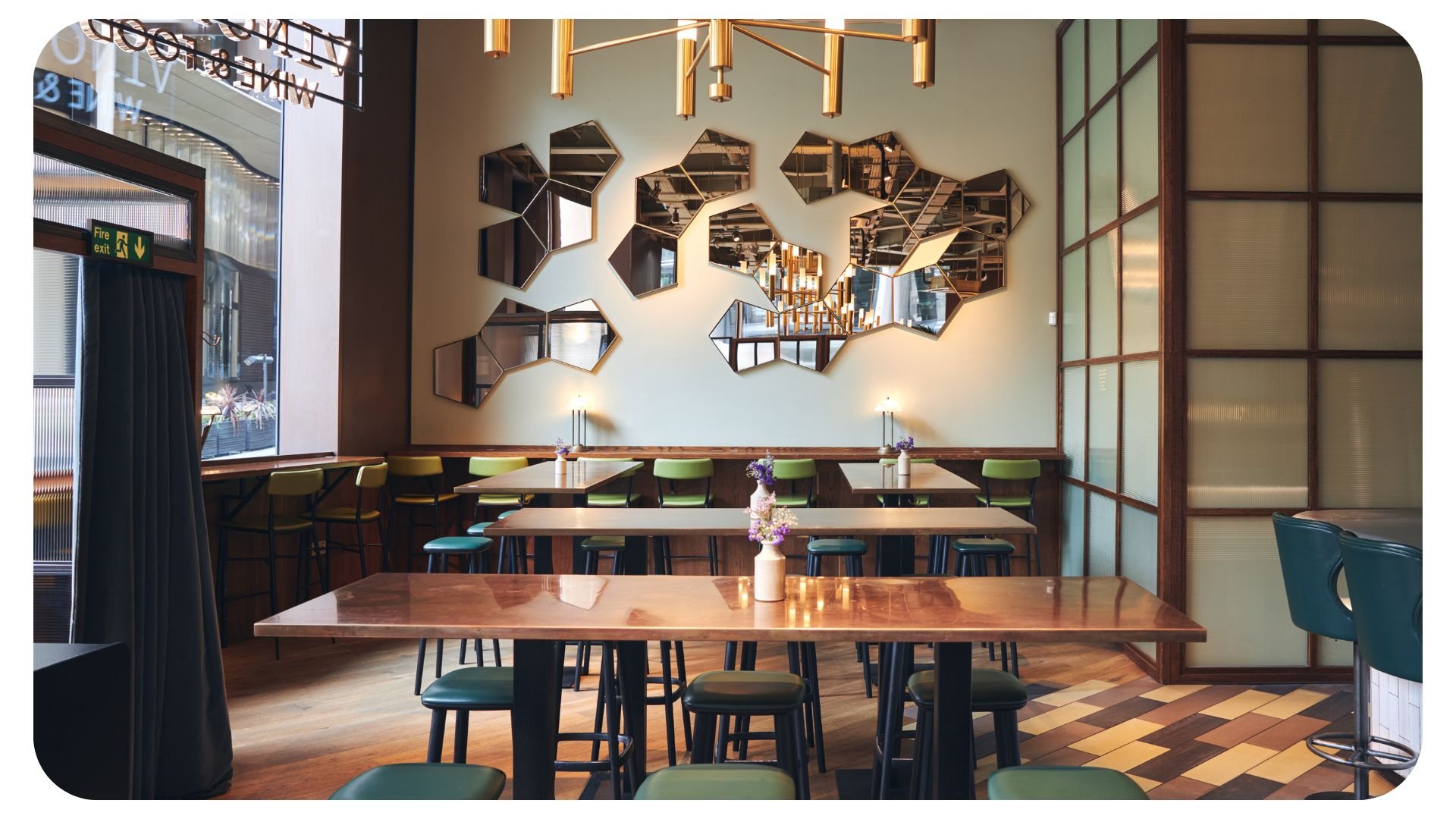 Some inside tips for reducing no-shows in your venue
Create standard email and SMS notifications in your restaurant booking system with the ability to edit or cancel their booking.


Send more than one reminder. It's a good idea to send them a confirmation when they book, then send reminders before they're due to arrive.


Confirmation and reminder emails should always have no-show policy/terms and conditions outlined to ensure that there are no disputes during cancellation fees being implemented.


Make sure your messages are friendly and approachable. Well crafted, positive messaging could even help build loyalty to your business.


Don't be afraid to take a deposit for bookings, data shows this is a growing trend among restaurants and most diners are actually happy to do so (especially for large groups or events like Valentine's Day and Christmas).
But what about the personal touch?
Some venue managers worry about losing the personal touch with technology and automation. Do customers really want to hear from a third party instead of you?
It's a valid concern but there's good news. With ResDiary, all emails and SMS messages can be fully customised with your venue's brand and messaging. This means that your diners can be delighted by a bespoke, personalised booking process, and your business takes centre stage, not your booking system.
In fact, all ResDiary features are designed to work in the background to help your team, without distracting your diners. It's only right that reminder messages should always come from you and not another brand, they're your customers after all!
In the next section, we'll explore how the right restaurant booking system can also help to improve your dining experience and deepen your relationships with your favourite customers.
See how easy it is to set up automated reminders in ResDiary with one of our friendly experts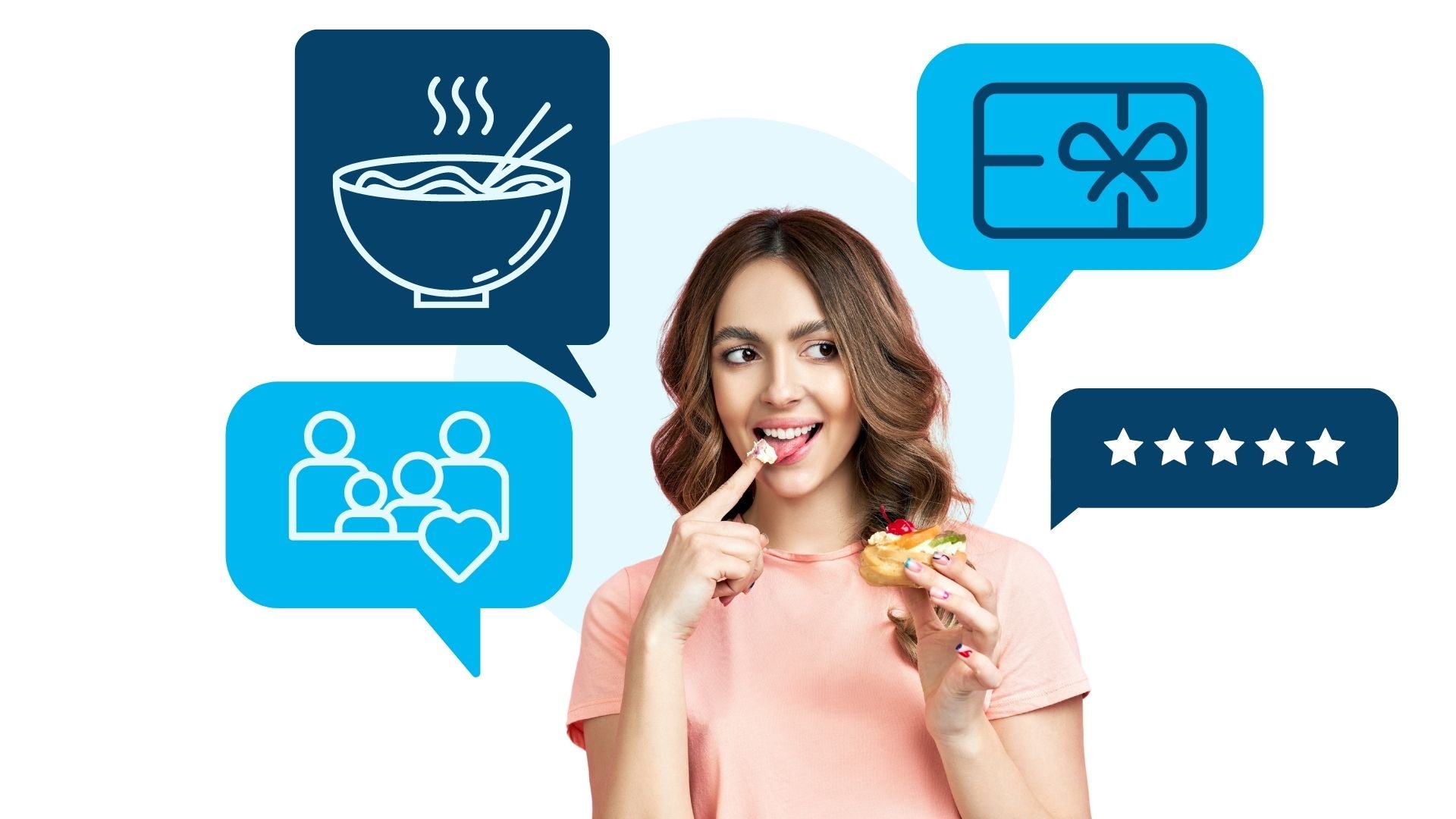 Delight your diners by learning more about them
Everyone knows that it's the little touches that can make your dining experience all the more enjoyable for repeat customers, and every venue relies on them!
Your restaurant or bar may have a little black book of regulars or even a picture on the wall in your office of VIP customers. Whatever methods you use, most hospitality managers understand that there's great value in really knowing who your customers are.
But paper notes and word of mouth among your team aren't a reliable way to store and share this vital information. That's why the right restaurant booking system should offer functionality to take the guesswork out of your relationship with your customers.
You need all the relevant customer information to be safely stored and easily accessible when your staff need it.
ResDiary offers a simple one-stop solution for customers' notes, like their preferred table, their favourite tipple, and their birthday. It also provides vital insights like their spend and booking activity too.
Protecting customer data is important, which is why it's all encrypted and stored securely in the cloud, so only those with access to your account can ever see the information. Venues can also set their data retention period to ensure that they adhere to GDPR compliance and decide when their customer data should be automatically removed.
Learn more about how ResDiary can help your GDPR compliance for customer data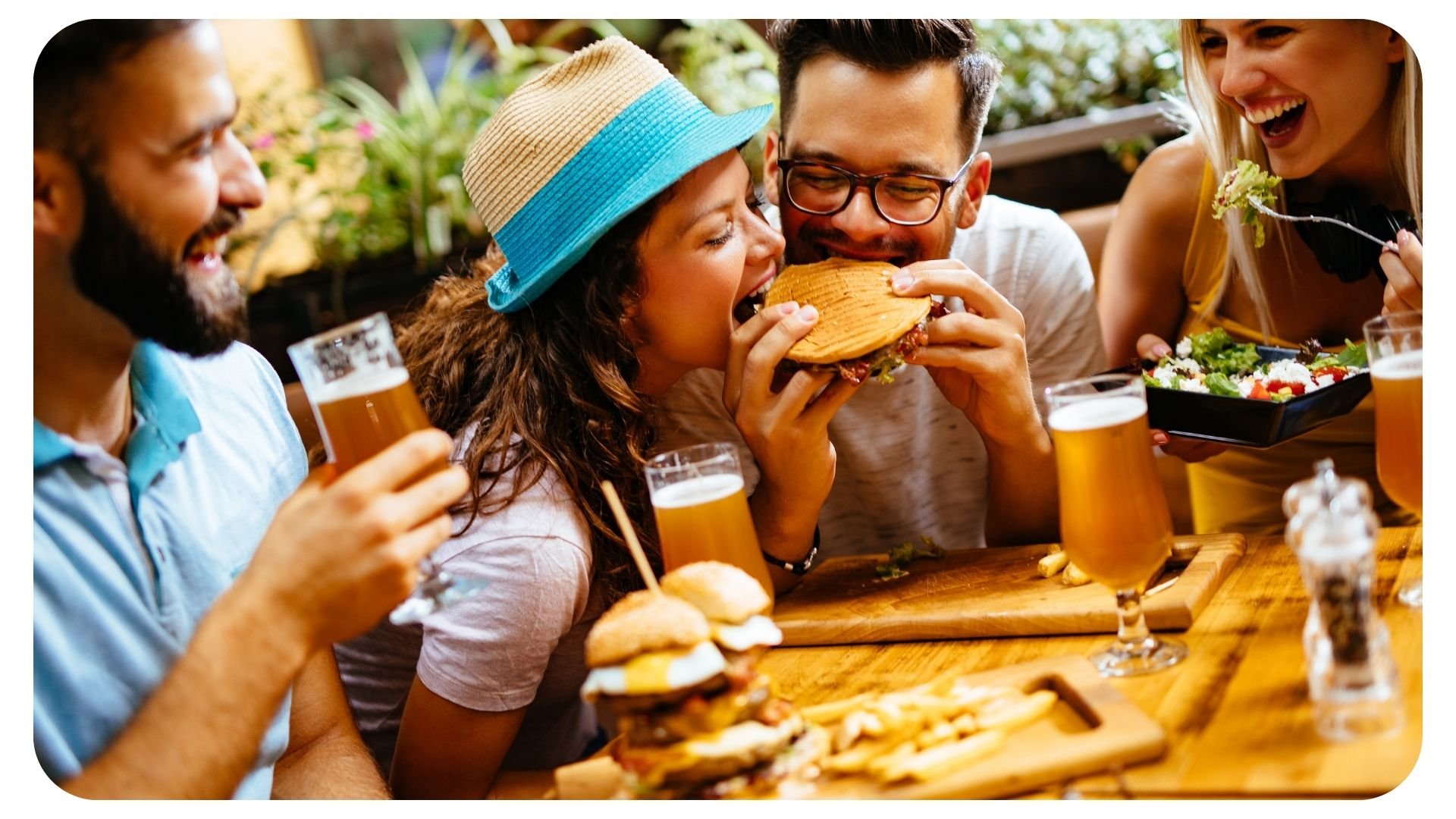 How can customer information benefit your business and help you to improve the dining experience that you provide?
You can personalise their experience and provide the sort of perks that they'd love. This way, you can turn your customers into regulars and even evangelists for your venue.
It can be used to target customers with the right news and special offers to suit them. For example, you could create an exclusive event and invite your highest-paying customers or offer a voucher to win back previous diners who haven't been back in a while.
Now you know who your customers are, you can begin to provide personalised experiences and offers to amplify their dining experience time and again. However, if you want to reach untold levels of customer loyalty, then we need to talk about rewards next.
"ResDiary makes it easy to build a complete profile of your customers, so you can make them feel special before they've even walked through the door. Remembering their birthday or anniversary is a great excuse to reach out and invite them back to your venue."

- Laurence Small, Sales Team Lead for ResDiary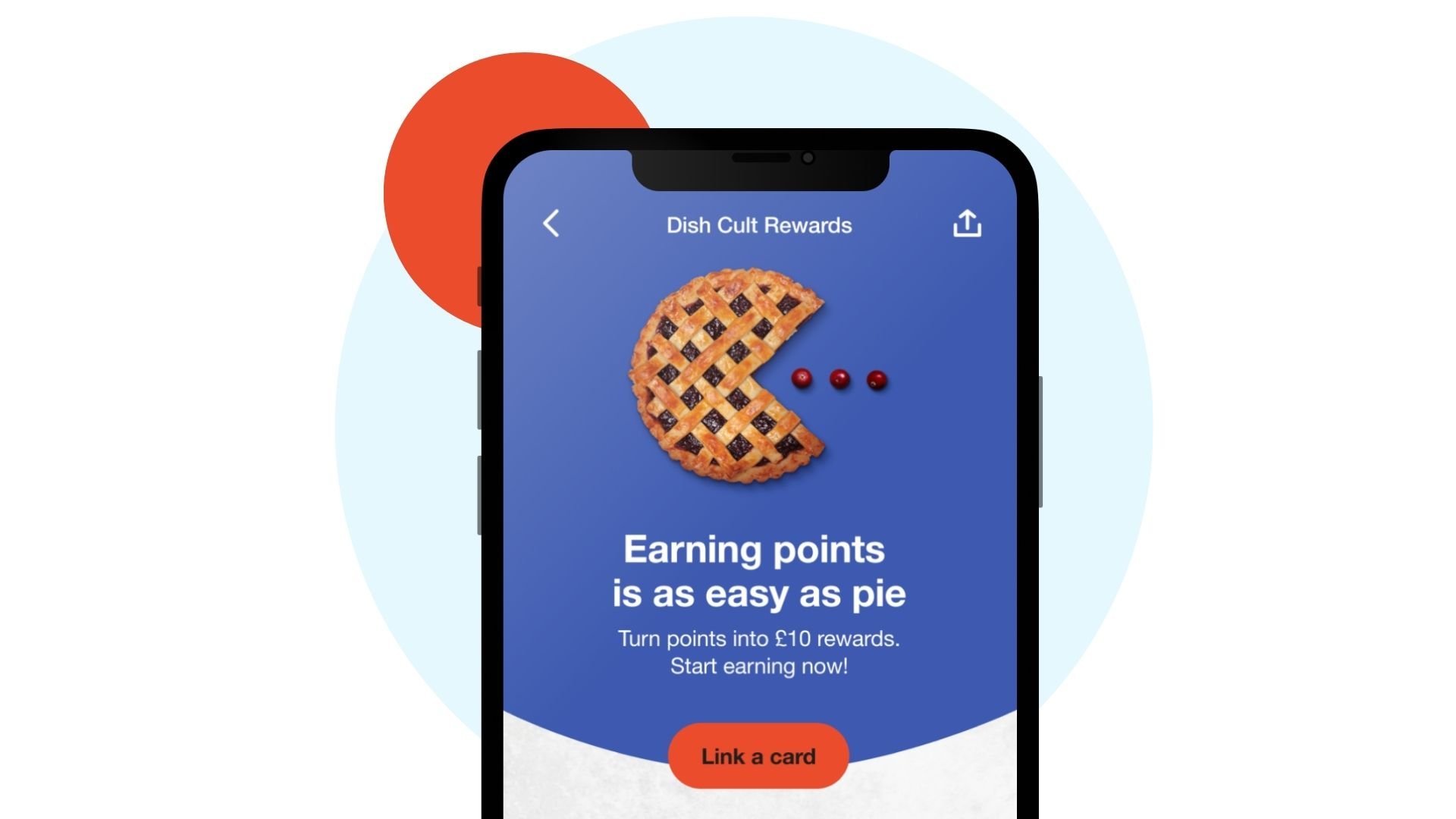 Reap the rewards of giving back to your customers
Customer loyalty programmes have been around for a long time, certainly most prominently in the retail and travel industries ('Air Miles' anyone?).
They exist in hospitality too. Your favourite coffee shop may have those stamp cards that so often get lost in a coat pocket and forgotten about, leaving you with multiple incomplete cards - which only goes to show how much better a digital loyalty program can be!
So, it's no surprise that diners are looking for the same sort of rewards in the places where they eat and drink at lunch or on a night out. In the UK, 70% of consumers are currently members of loyalty programmes and rewards are the number one reason why people join them.
Improving customer loyalty sounds great! But what is a reward exactly?
Rewards can be anything from personalised special offers, exclusive vouchers, invites to exclusive events, or even cash back on what customers spend. The idea is that your customers will keep coming back to you because they couldn't get these great rewards elsewhere.
While it's easy to think of ways you might like to reward your diners, how you actually do it can be less clear, which is where the right software can help.
Your loyalty program must be;
Simple to digest from a diner's perspective

Easy to use when they want to cash in on their offer

Scalable as your loyal customer base grows

Measurable, so you can put real value against your rewards and revenue gained
Introducing Dish Cult Rewards
With ResDiary and Dish Cult Rewards, you drive repeat customer visits and attract a wealth of new dedicated foodies, all without pushing expensive promotional offers which could otherwise dilute your value.
What is Dish Cult Rewards?
A points-based and merchant-funded loyalty programme, Dish Cult Rewards incentivises diners to use Dish Cult to discover, book and dine at participating restaurants, rewarding them for their repeat purchase behaviour.
How does it help restaurants?
It can massively boost your online visibility and encourage new customers to try your venue. You can also reduce your marketing costs and maximise your revenue by incentivising repeat visits without impacting your bottom line. Lastly, it also helps to reduce the risk and impact of no-shows when a diner redeems their voucher in your restaurant.
How can restaurants get access?
You can showcase your restaurant on Dish Cult and opt-in to Dish Cult Rewards when you join ResDiary. You'll get instant access to Dish Cult's growing database of millions of diners and can start promoting your rewards programme right away - Dish Cult Rewards recently launched in London and will be expanding to other cities soon.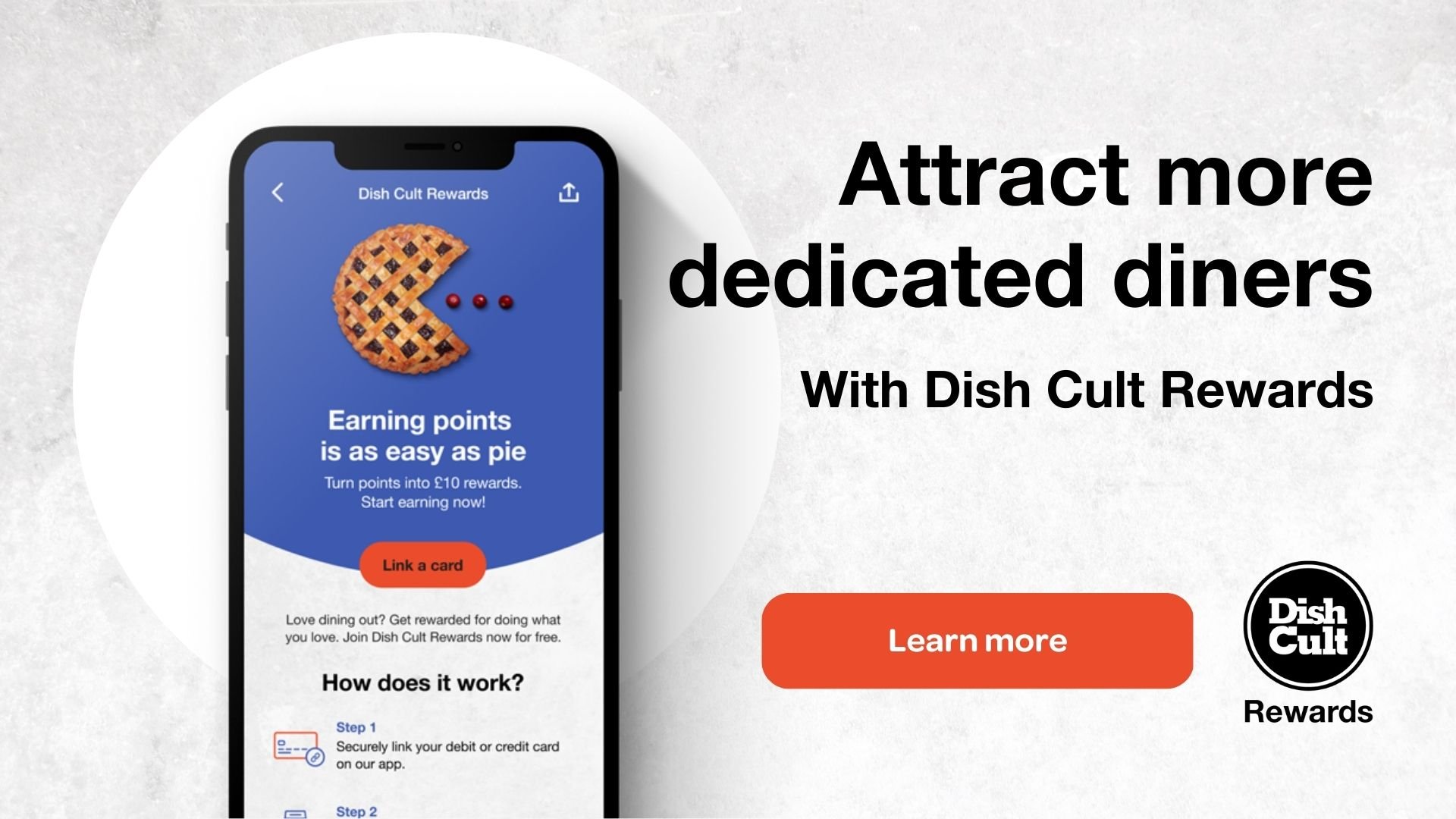 Make payments more convenient to customers
The pandemic dramatically altered the way we reserve, order, and pay for restaurant outings as diners.
Many businesses have kept some of the new processes, as it made their service more efficient and it's also what their customers wanted. More diners are now accustomed to booking before going for a meal than taking the chance of there being a free table when they arrive.
Some diners still prefer to pay cash and order the old fashioned way, while others are much happier to order and pay through an app at the table. Sometimes people prefer to ring and pay a deposit over the phone, while many prefer to find a restaurant online and provide their card details to secure their table there and then.
The point is, it's important to let people book and pay in the way that's most convenient to them, but that also supports a smooth workflow for your business.
Data shows that most diners are perfectly happy to pay a booking deposit, which can help exponentially in reducing costly no-shows. The right restaurant booking system should allow you to set rules for automating when and how deposits will be paid.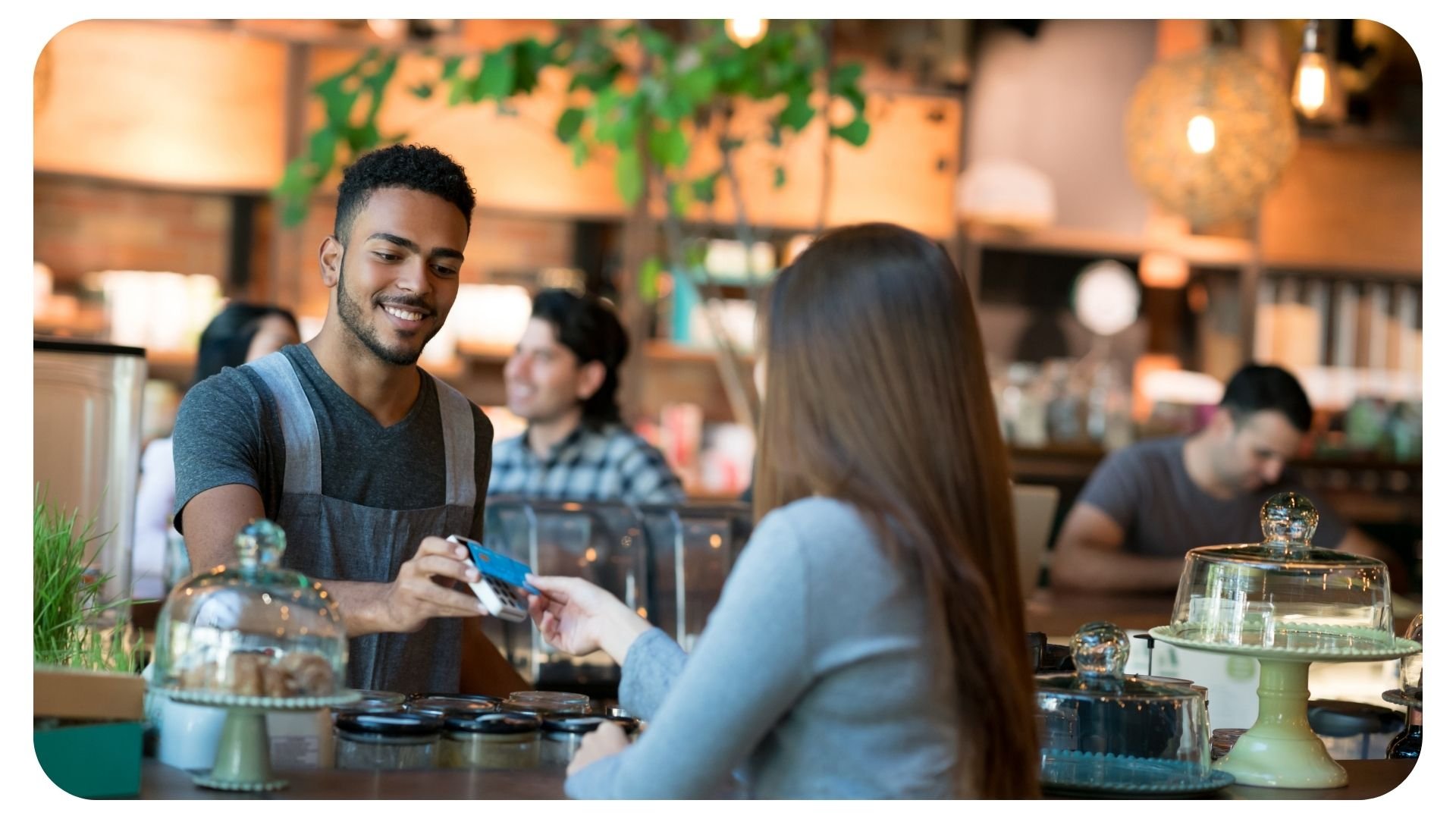 Here are some important questions to consider when you think about taking deposits
Should a deposit be taken up front or will you store the customer's card details instead?
It's a good idea at least to store the customer's card details and give them notice of how much they will be automatically charged if they don't show up to their booking. Alternatively, you may prefer to take deposits upfront, which may be more helpful in reducing no-shows.
What if my venue requires a deposit up front to book?
A deposit, if paid up front, can be taken at the time of booking and removed from the customer's bill when they eat or drink in your venue.
Should deposits be required at all times or only during peak hours?
Some restaurants feel they only need to take deposits for peak time slots like 7-8pm on a weekend. Think about whether this would work best for your venue or whether deposits or card details should be taken at all times.
Should only large groups have to pay deposits?
It's common for large groups (usually more than five or six people) to pay a deposit to reserve their table. A growing number of restaurants now take a deposit or at least card details for all bookings regardless of the group size.
Will deposits be based on a per diner basis or per table?
Which option works best, really depends on your restaurant and your diners. We generally see more venues opting to charge per diner, for example, at £10 per diner for a table of four would be a £40 deposit.
Will my booking and cancellation policy be clearly specified and available online?
The answer to this question should always be yes. It is essential for customers to understand; if they can cancel their booking, how and when to cancel, and what will happen if they don't cancel in time and fail to show for their booking.
Overcome the awkwardness of asking for a deposit
ResDiary allows you to set simple rules for when and how deposits are required for taking bookings online, over the phone, or in person.
Card details can also be easily saved and payments can be made automatically (via our PCI-Compliant payment partner, Stripe). Plus, saving card details for repeat customers can also make the booking process all the more convenient for them!
We know that introducing deposits to your venue may be a new concept that can sometimes feel uncomfortable. Our friendly experts will be more than happy to talk you through the best steps to get started with deposits.
"At ResDiary, we provide options for both full deposit up front and holding card details depending on venue type. Some venues will use both options throughout the year."

- Jill Massey, Sales Team Lead for ResDiary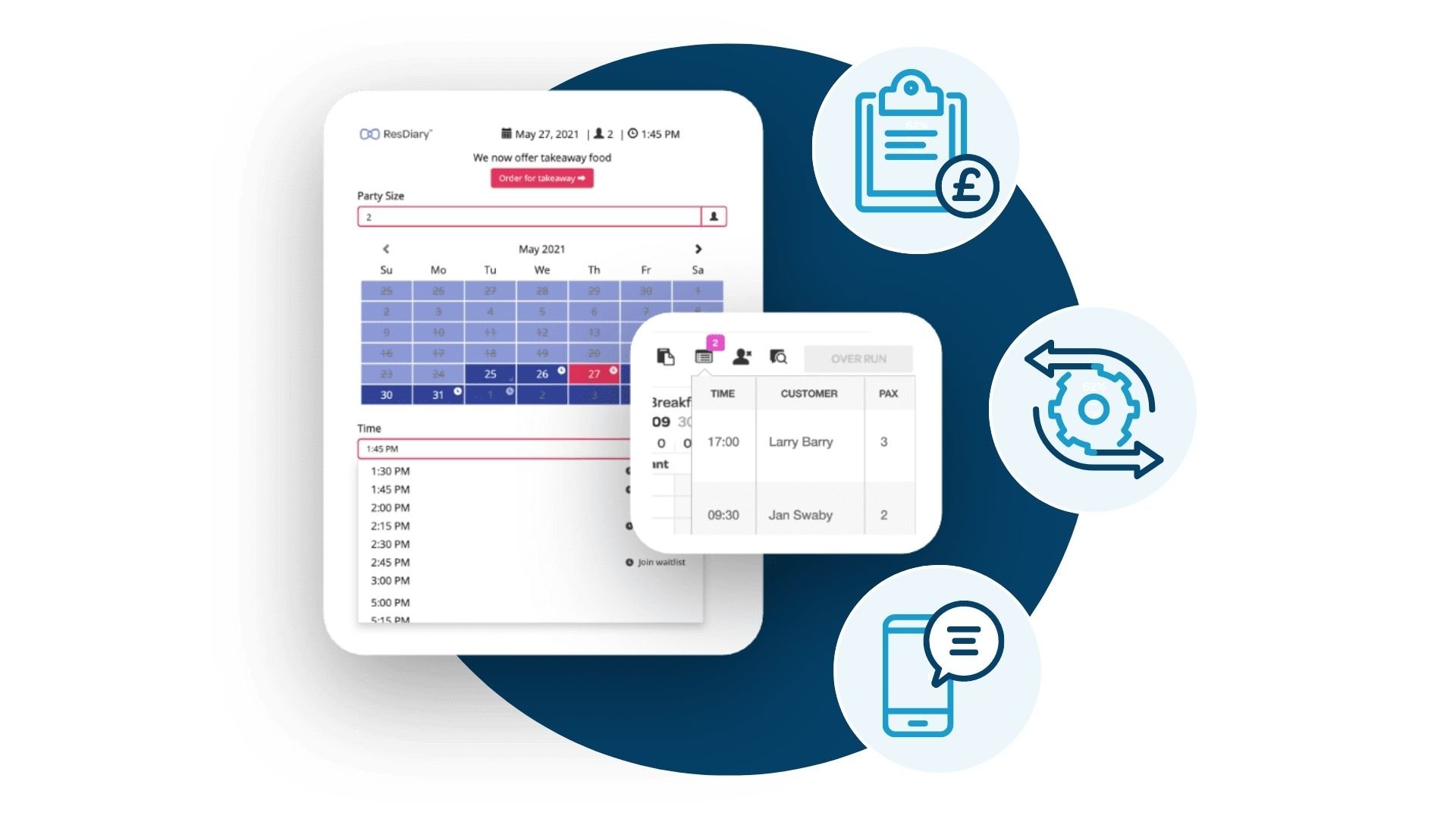 Why bring everything under one roof?
We've talked a lot about bringing various functions within your business together to help optimise your operations. After all, a smooth service means happy staff, happy customers, and hopefully many more of them!
A good restaurant booking system can serve multiple functions not just for storing bookings, but also helping you to drive more business, communicate with your customers, and amplify your dining experience.
There are some roles that a restaurant booking system simply couldn't serve, but your venue still needs a seamless workflow to maximise its efficiency. That's when integrations can play a key role.
Connecting the customer experience from booking to payment
Take your EPoS (electronic point of sale) system for example. There's a wealth of great information there about your average spend per table or spend her head, peak time and less busy times, and other great insights into your customers' dining habits.
The value of that information can be compounded when you combine it with the information that's inside your restaurant booking system. All of sudden, you now know not just which times of day and which menu items are most popular, but you can also get to know specific customers' likes and dislikes on a granular level.
The same could be said for PMS (property management systems) in hotels, where the information can be automatically shared between the two systems to save your staff from doubling up on unnecessary admin.
"EPoS is a very popular integration with ResDiary and we have many providers that integrate with us. It allows the team to automatically seat the booking, and to track the spend of their customers without having to open and use multiple platforms."

- Laura Barnes, Senior Relationship Manager for ResDiary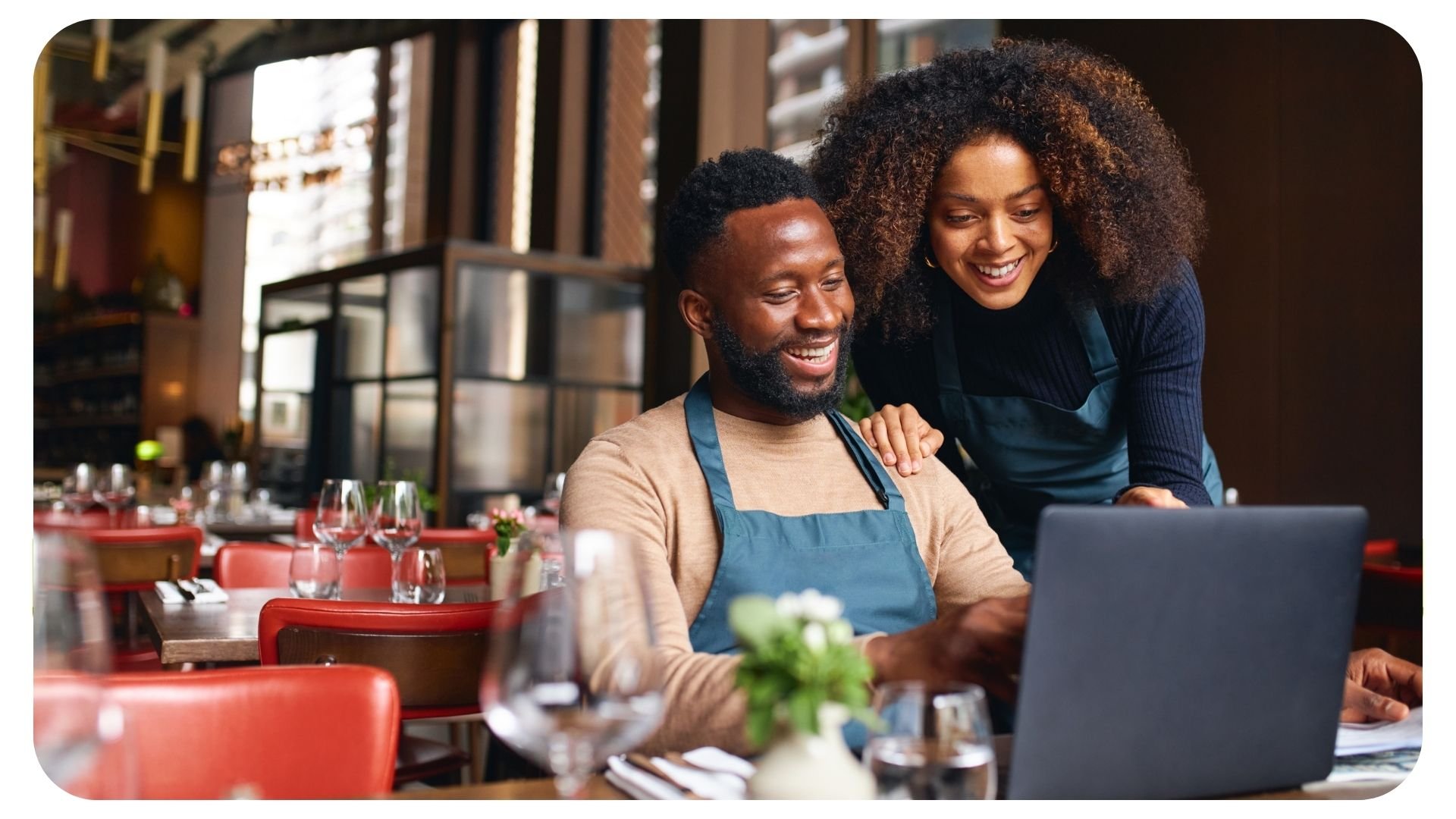 Making the most of your marketing software
When you use a restaurant booking system, your list of contacts who join your newsletter and social media networks will most likely grow. But what are you going to do with that amazing data and how will you manage it?
You can streamline the process of storing and segmenting your marketing audience when you link your restaurant booking system to your marketing software. This means you can get more creative with your marketing campaigns and promotions.
This also applies to your website experience too - can a chatbot take care of your online booking enquiries if visitors have any questions, for example?
Integrations can help to make your restaurant booking system more versatile to fit neatly in with your other business systems, and create one slick workflow. ResDiary supports a wide range of integrations for various solutions, like Google and Facebook, and Instagram for bookings, RotaReady to help manage your rota, and many more.
Speak to our team today to find out if we can help you with a specific requirement in your business. We'll be happy to offer advice on the best options to suit your needs.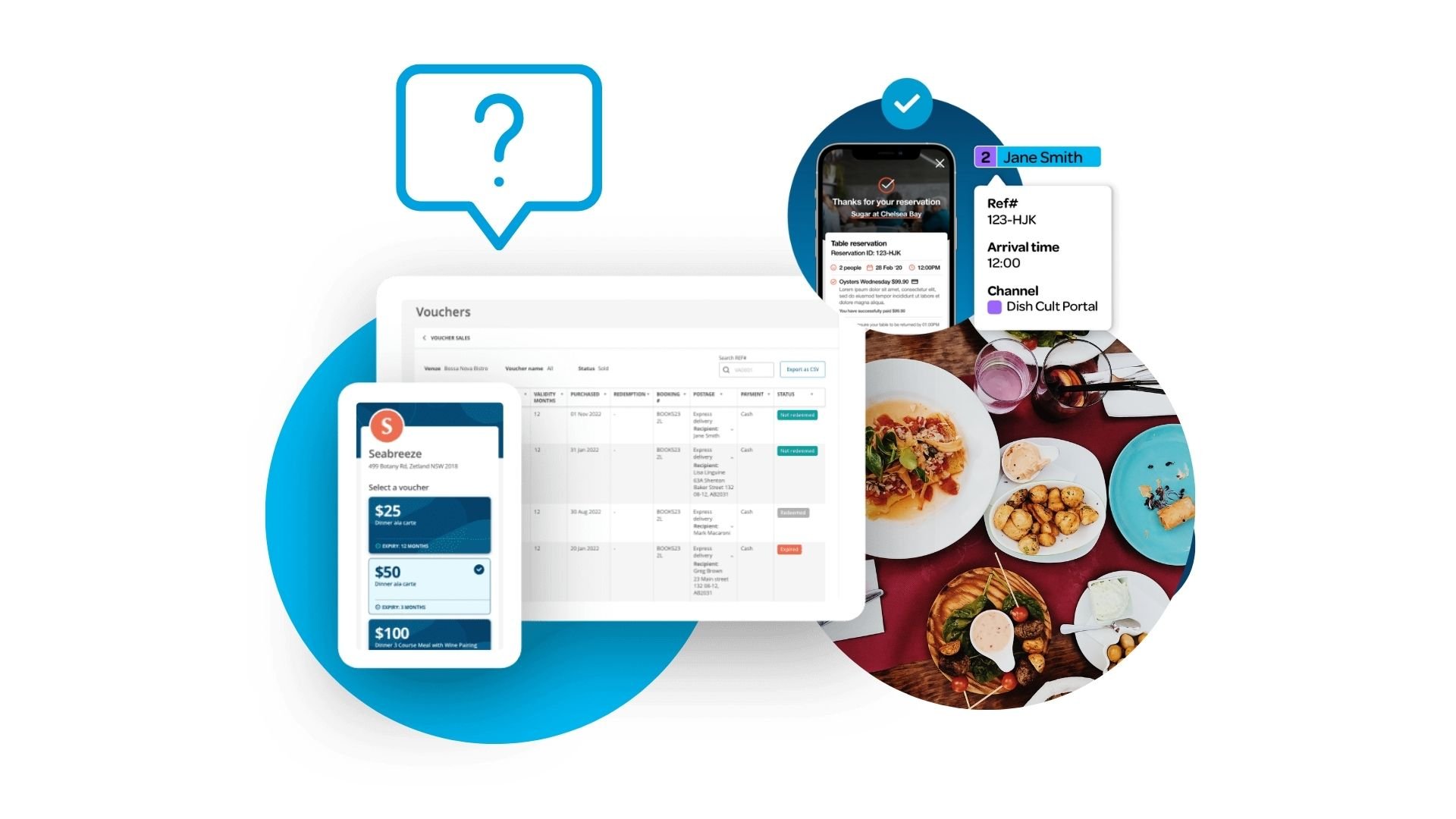 FAQs about restaurant booking systems
We hope you've enjoyed our simple guide to restaurant booking systems so far. We've tried to focus on the core information that you need to choose the right system, but we know you may still have some questions that haven't been answered.
Check out this list of frequently asked questions that we hear when speaking with customers and people looking to implement their own restaurant booking system.
How quickly should I expect to see a return on my investment in a restaurant booking system?
That really depends on your circumstances. Yes, an initial effort is required to ensure your diary is set up to suit your specific needs, but we'll be with you every step of the way to make it as smooth as possible. We'll also provide all the training you need to fully utilise all the features, including reports and those important diary settings.
What are the differences between ResDiary's packages?
ResDiary offers a range of plans to suit the needs of every venue. ResDiary Express, Pro, Connect and Ultimate offer the same core features as ResDiary, with the only difference being the number of bookings per plan.
ResDiary Lite has been designed to be a good step on your digital journey, especially if you're transitioning from pen and paper. It includes commission-free bookings and integrations with Google, Facebook, and Instagram. Whereas ResDiary offers greater functionality and flexibility with its other features. Check out our pricing page to see which option would work best for you.
Who owns my customer data in a restaurant booking system?
The short answer is that it should always be you, the venue who is the controller of the data. That is certainly the case with ResDiary but not all solution providers.
ResDiary is the processor who will carry out processing under instructions of the controller for the purpose of sharing with the venue and analysis. At times, ResDiary may anonymise data to explore booking trends and user behaviour in order to inform product enhancements and communications.
How is ResDiary different from other reservation and table management systems?
Built for hospitality operators by hospitality experts, ResDiary puts you in control of your venue and helps you to unlock its full potential to be in full swing, while cultivating great customer connections.
ResDiary does not charge a commission on your booking, regardless of where the booking is made - your website, social media channels, Reserve with Google, or via Dish Cult, you won't pay a commission-fee on any of your bookings.
Read our full list of FAQs for more information on restaurant booking systems and ResDiary.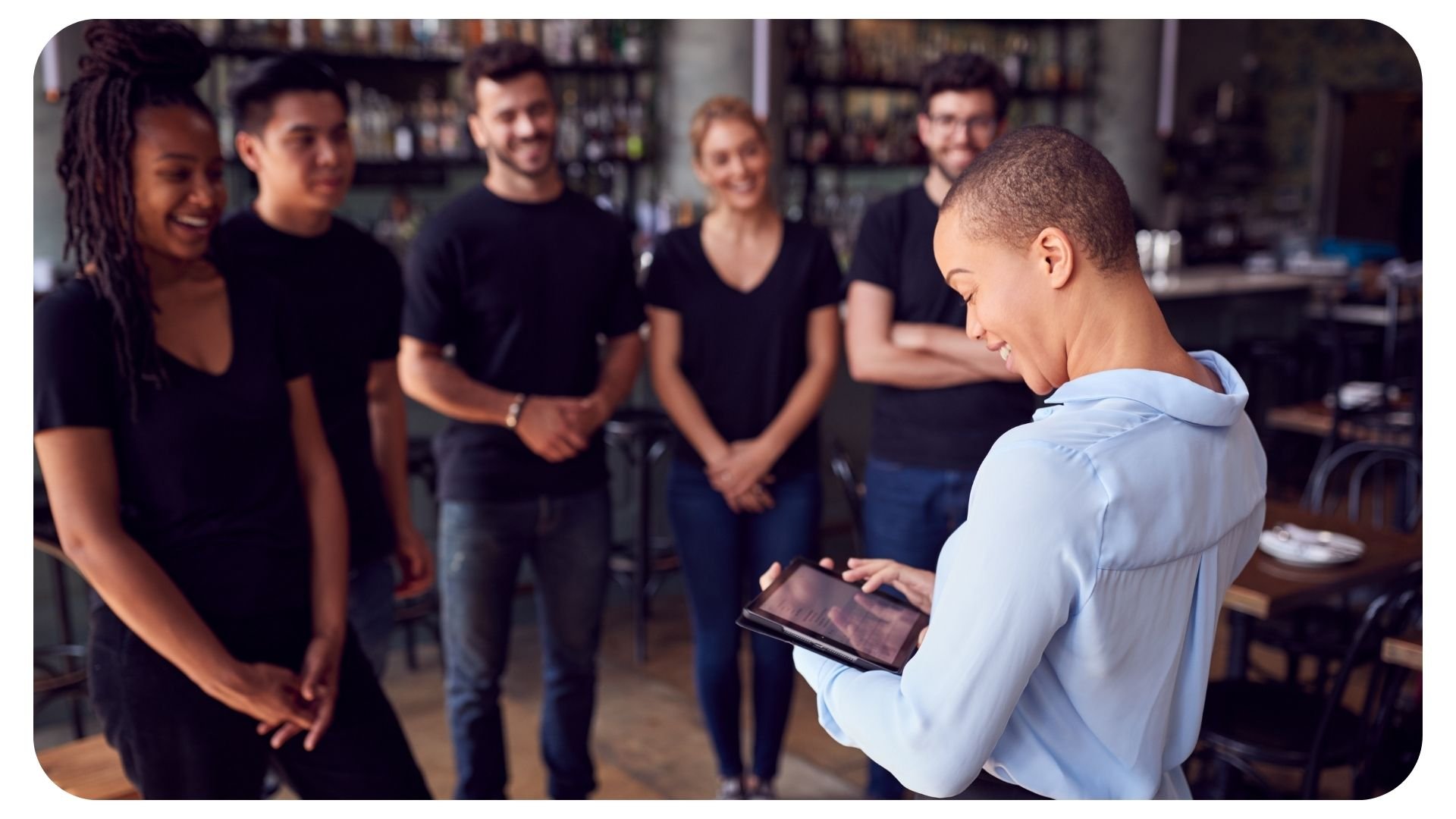 Make the choice that fits your business
That concludes our comprehensive guide to restaurant booking systems. While it can be tempting to stick with what you know, there are significant costs and potential drawbacks associated with maintaining the status quo, especially when your operating environment must rapidly evolve.
When choosing a technology partner, assess each solution provider's ability to deliver on your specific business needs, your choice must fit your business in the long term. Research the various categories you're interested in and speak with the suppliers you think would be a good fit.
Remember, the key considerations for a restaurant booking system are:
• Will it help me grow my bookings?
• Will it help me get the maximum yield from my venue?
• Will it help me drive my business forward with smoother operations?
• Will my customers love me even more for it?
We hope you've taken away some useful tips on choosing and implementing the best restaurant booking system into your hospitality venue. Naturally, we would love to chat further about your needs should you have any questions at all.
Get the full scoop on restaurant booking systems!
Our full guide to restaurant booking systems provides useful insights and guidance to help you navigate what can be a confusing decision. Remember restaurant booking systems are supposed to make your life easier and help your business grow. With that said, we want to make sure you have all the time you need to revise this information, so why not download your copy of the full guide right here.
Go to form