Setup
Meet your new best manager
Your Venue, Your rules.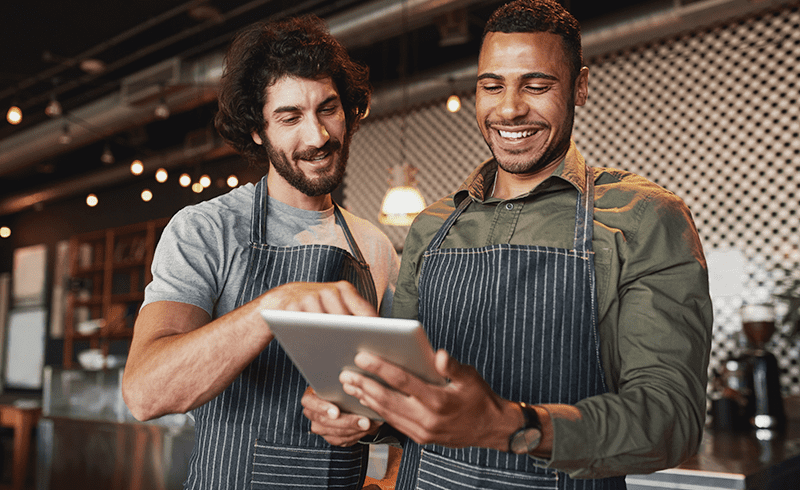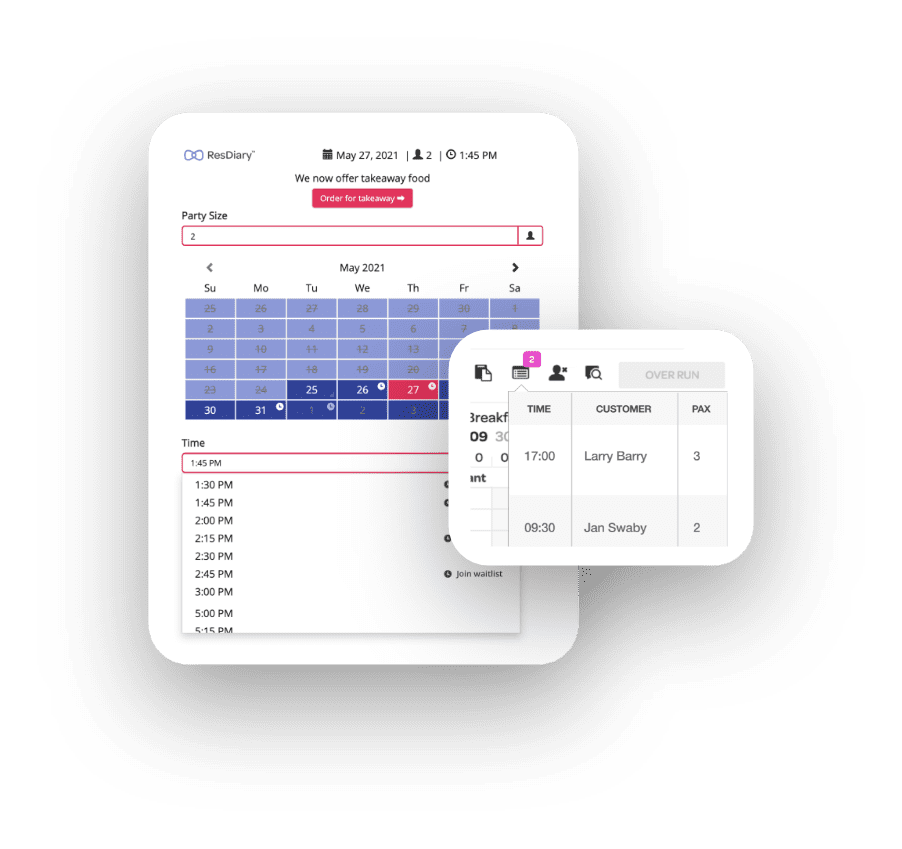 Table Management
Operating a restaurant—big or small—requires a lot of management effort.
It's time to toss out that age-old diary and bring in some efficiency. With ResDiary, you get anytime, anywhere access to all your venue reservations in one place. Not just that, you can set rules for table allocation and reservation time slots, so your reservations happen in your preferred order.
Share all booking information with your kitchen and front-desk staff at the beginning of the day to help them plan their day. Track staff performance by allocating sections to each team member and monitoring tables in real time.
W8List™
You'll never have to turn customers away with ResDiary's waitlist app.
The W8List app ensures your tables are never double booked and helps improve your customer service by seating guests efficiently or prioritising VIPs. You can even save customer preferences and add their details to your database to encourage future bookings. By adding customers to W8List™, you'll never lose an opportunity to seat walk-in customers.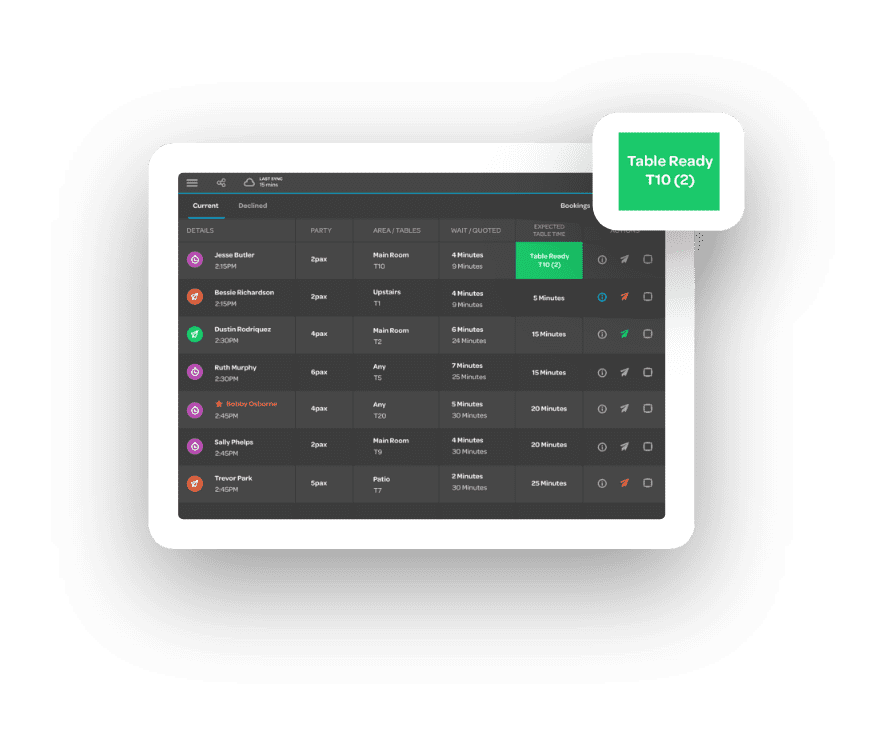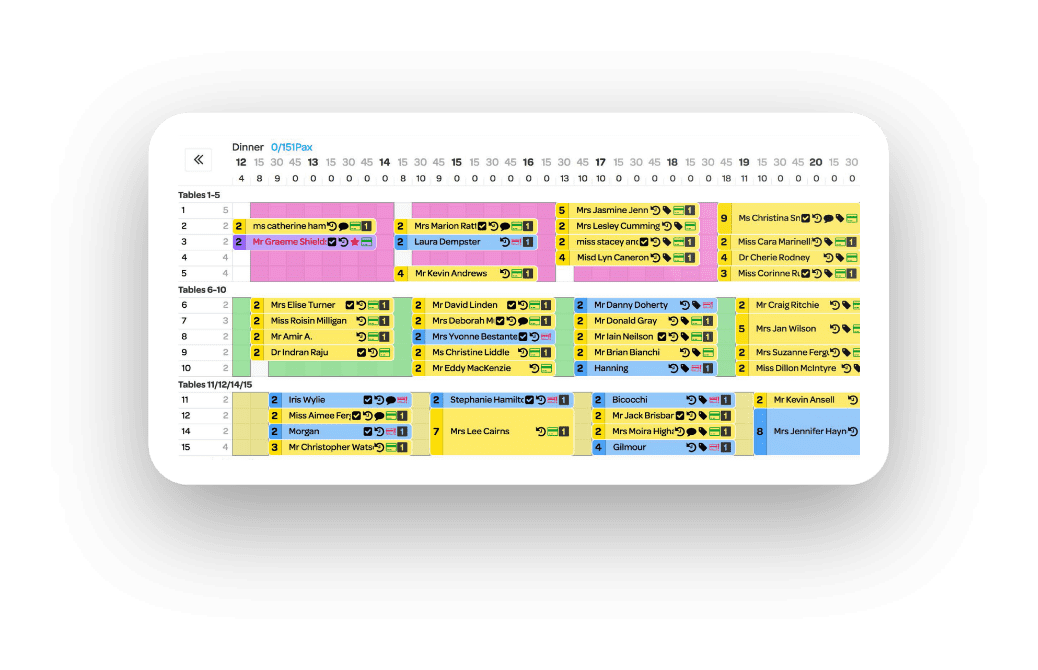 Yield Management
Every popular venue experiences bouts of slow times and super busy times. With Yield Management, we can help you balance it out.
How it works
Incentivise early or late reservations at a special cover price to subtly encourage diners to book outside their preferred time slot— you won't lose their business, and they get the same experience at a discount. Both sides win.
ResPhone
More and more people are opting to transact online, whether it's banking, paying bills or making dinner reservations.
But there is a good majority out there who prefer to call in to make a booking. ResPhone can attend to these customers, fetch availability directly from your account, and reserve tables using an automated telephone service. You just need to add it to your phone line and divert calls to ResPhone if you're busy or closed.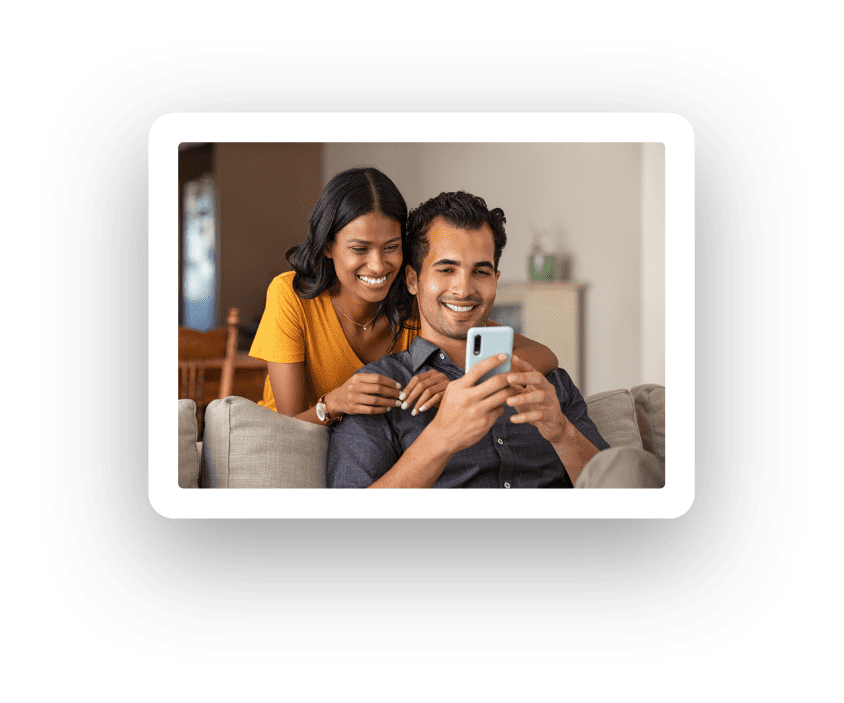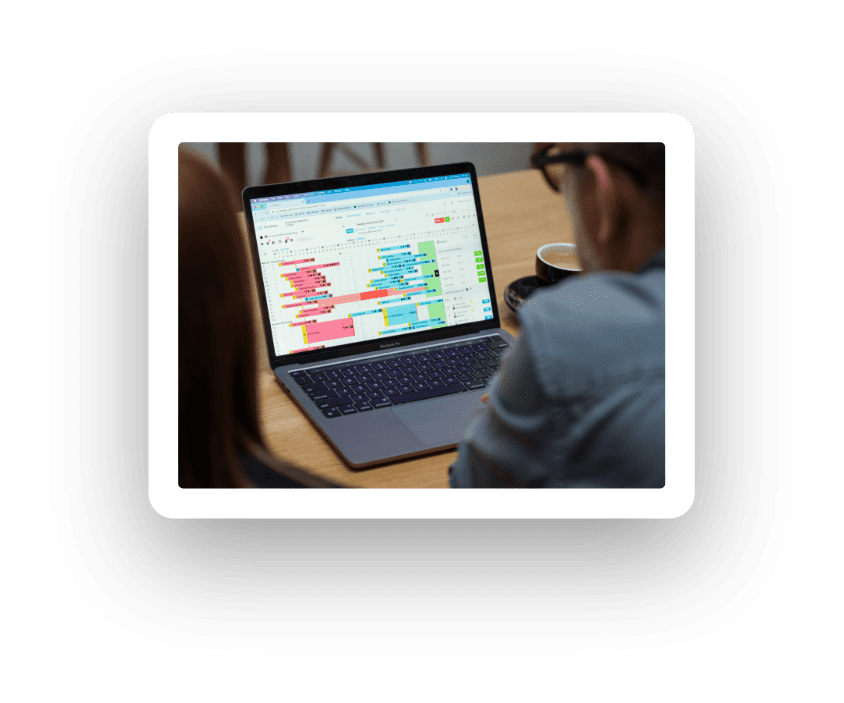 Group Central Reservations
If you are a busy restaurant chain with multiple venues, we have a solution that takes the pain away from managing reservations.
With Group Central Reservations, you can manage bookings for all your group venues using a single login. This feature helps you cross-sell over multiple venues with real-time availability, generate in-depth group-wide reports, and combine or segment databases across venues for in-depth email marketing campaigns.
Download the full ResDiary overview
Learn why 9,000+ venues around the world choose ResDiary.
Find out how ResDiary, the smart and simple online booking system, can help your hospitality business grow.