Find out how The DRG, a restaurant group with 20 restaurants, completely transformed its booking management processes for all its venues, with the help of ResDiary.
What started as an urgent requirement to transition from pen and paper to a more ideal centralised restaurant booking system, became a 15-year partnership, in which The DRG experienced rapid expansion across more sites and exponential growth in revenue by attracting more online bookings and cross-selling opportunities.
You'll discover how they:
Expanded their online presence to attract more online bookings

Increased their capacity to take more bookings whilst reducing the effort required by their central reservations team

Created a system that was equipped to scale as they grew their restaurant portfolio
In this success story: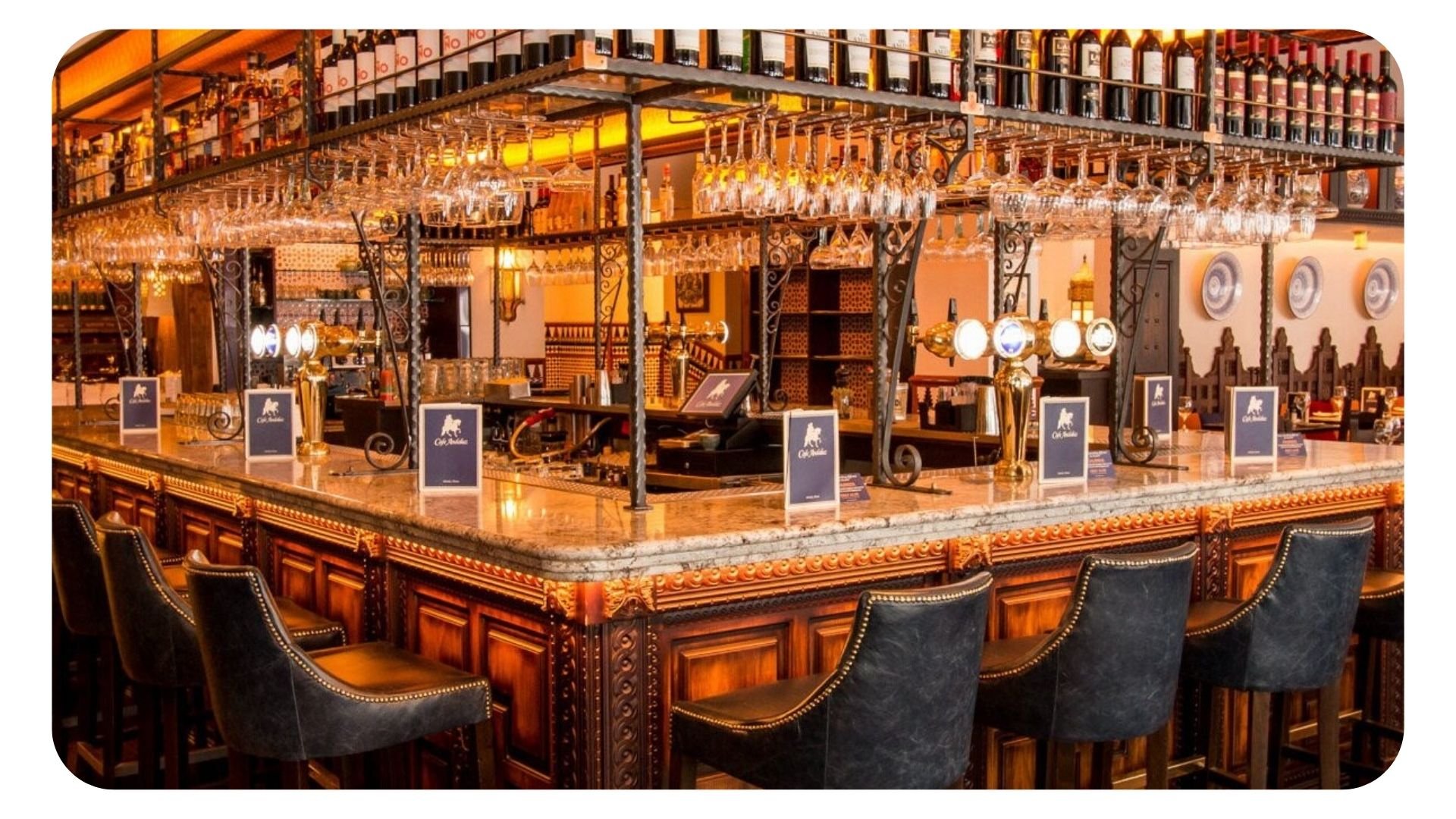 Meet The DRG and Café Andaluz
The DRG is a family owned, independent restaurant group with over 20 restaurants in Glasgow, Edinburgh, Aberdeen, and Newcastle. The company was founded in 1985 with Glasgow institution, Di Maggio's.
Its famously popular Spanish tapas restaurant brand, Café Andaluz, recently reached 20 years in business – an amazing feat of endurance for any hospitality venue. Since opening in 2002, Café Andaluz in Glasgow's city centre has served a taste of Southern Spain in its exciting array of flavourful tapas dishes. There are also other sites in Glasgow, Edinburgh, and Aberdeen.
The DRG has gone on to win rave reviews from customers and critics alike, not to mention accolades and awards, including winning Family Business of the Year (Large) at The Herald Scottish Family Business Awards in 2016.
We're delighted to share the success story of DRG and shine a spotlight on Café Andaluz, with whom ResDiary has worked with from the very beginning.
You'll learn how Café Andaluz revolutionised the way they attracted and managed bookings with ResDiary, not just in their Glasgow city centre venue but eventually for the entire DRG restaurant portfolio. This has ultimately helped the entire business to thrive, expand, and grow its revenue over the last 15 years.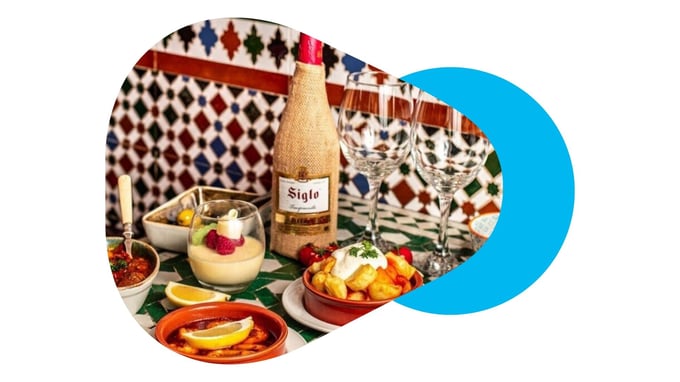 Launching a new restaurant brand and the beginning of a rapid expansion
Kathryn Knox sometimes has to reach deep into her memory banks to recall the early days of Café Andaluz - it was some 20 years ago after all.
She joined what would later become DRG in 1999, as a waitress in a little Glasgow West End restaurant called Sal e Pepe, before rapidly rising to become a member of the management team.
She then took on management roles in many new restaurants during DRG's early expansion in Scotland between 2002 and 2007, including stints at Amarone and Café Andaluz West End in Glasgow. Needless to say, she's seen every part of DRG's growth and still regularly works on new openings to help them get set up.
Kathryn, now head of training and recruitment for DRG, recalls the first ever Café Andaluz site opening in Glasgow in 2002:
"At that point there would have been seven branches of DiMaggio's which was kind of our mother brand effectively. So, they looked to diversify and one of the directors at the time was very keen on southern Spain and Andalusia in particular; it was kind of the natural thing to open a Spanish tapas brand."

- Kathryn Knox, Head of People Development at The DRG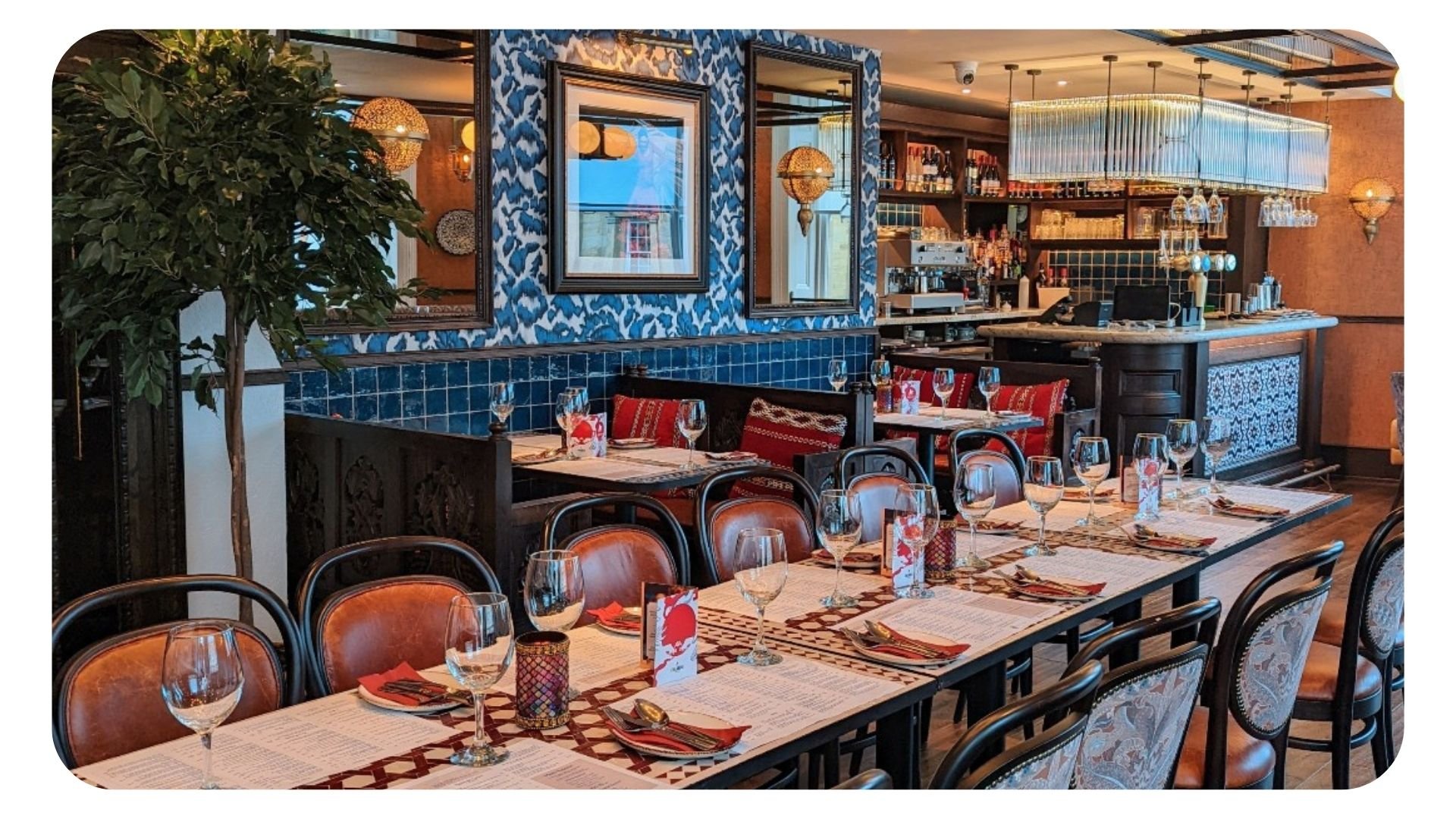 The challenge: A growing concern
After the successful launch of Café Andaluz and other restaurants in 2002-2007, DRG had a rapidly growing portfolio.
This was obviously great for the business but it also created a problem; they needed a way to sustainably attract and manage more bookings at scale for all of their restaurants.
That's when its central reservations team was launched in 2007, with the aim of managing bookings and maximising every opportunity for all their venues and restaurant brands from its head office.
The DRG's management team also knew that transitioning from paper diaries to a more efficient technological solution would be central to its strategy, if they wanted to maintain healthy and sustainable growth in the long-term.
Kathryn recalls the challenges they were facing at the time:
"We knew at that time everything was moving online, and we needed a way to get online bookings coming in to reduce the pressure on our restaurants and our central reservations team.

The owners also needed a lot more visibility over what was happening in the restaurants, because at that point, they would have had 10 venues, and you can't drive around every morning and check everyone's reservation books.

It needed to be something that could be managed from a central location. It was a no-brainer to bring in something like ResDiary."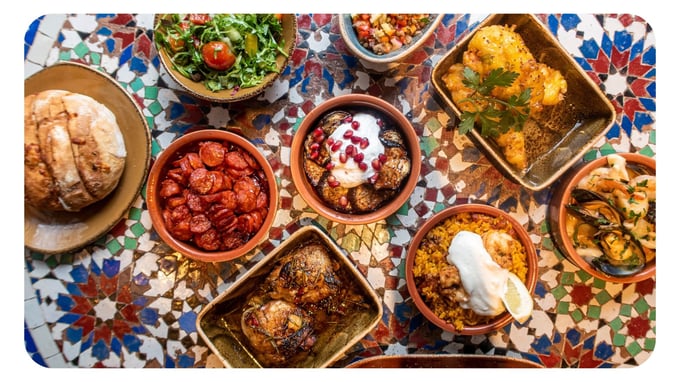 What were Kathryn's first impressions of using ResDiary in her restaurant at the time, Amarone?
"It would have been 2007 when ResDiary was first introduced to seven sites, with Café Andaluz in Glasgow city centre being the first one to install it, then their west end venue, then my restaurant at the time, Amarone, came later on.

It was immediately so much easier to manage bookings with ResDiary. We used to have these big A4 diaries with scribbles all over them and people's bad handwriting that you couldn't understand. There was no ability to gather email addresses or any customer data, and no way of actually collating everything.

So, it was a big, big step forward for us. Also, the ease of use at the door meant you could see everything at the click of a button - it was brilliant!"
Kathryn speaks to a challenge that so many restaurants are still facing; transitioning from pen and paper to a more efficient and more scalable technological solution.
If you feel your business is becoming stuck or left behind by using pen and paper diaries, our expert team will be happy to support you in moving over to ResDiary, which is easier to manage and can actually help you grow your bookings over time.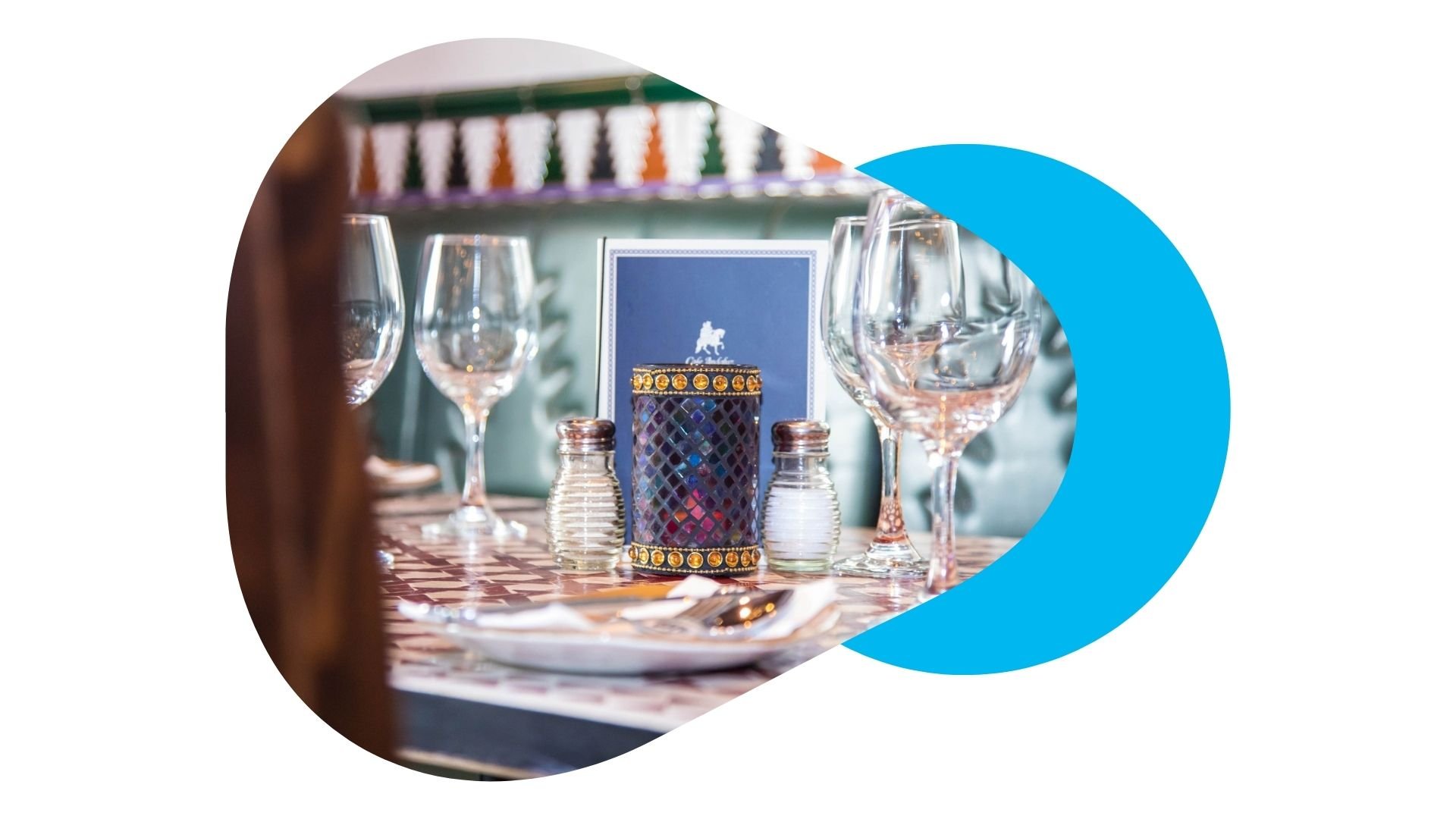 Scaling up with ResDiary
Kathryn went on to join the central reservations team in 2008, so we asked her how things had changed and improved after those initially exciting first impressions. She recalled:
"We've opened another 10 restaurants across three cities since then; Aberdeen, Edinburgh, and Newcastle. There's simply no way we could have done that and managed that level of growth by sticking to pen and paper bookings.

In fact, I would say around 50% of our bookings are currently made online across the group. Having that constant stream of customers come in and be able to book without any effort from us really is absolutely brilliant.

Then it's about having that control point, from a central location in our case, to be able to look at booking inquiries coming in, and give the leadership the insights and reports they need when they need them."
What aspects of ResDiary does Kathryn find most valuable?
ResDiary is rich in features that are capable of more than simply making online bookings available to diners. The platform can support venues in not just attracting customers, but also managing them and maximising the potential revenue of every booking opportunity.
Kathryn's team at The DRG has made the most of some of these important features to help sustain their growth and importantly, their efficiency too. She said:
"I think that visibility is extremely important and the ability to set rules for sitting times and set prices way in advance for special events or occasions.

We've already got our Christmas promos for 2023 ready [we're speaking in January] and loaded into ResDiary, so that if customers start to inquire, they can see there's a sample menu and price information on our website.

It's all these things that if it was left up to someone answering a phone with no rules in front of them, all of these things could go horribly wrong and potentially lose the business a lot of money.

Plus, we may have multiple promotions running to different groups of customers at a time, so it's important that we can track which ones are successful and where the most bookings are coming from."
It is true that ResDiary is packed with great tools to help manage things like table allocation and booking availability that can provide tremendous value to busy restaurants like Café Andaluz.
In The DRG's case, this also created another opportunity to maximise their revenue in not having to turn away paying customers. Kathryn explained:
"It [ResDiary] has given us more control in running things smoothly. It's also given us the ability to easily spot cross-selling opportunities between restaurants.

Quite often, you'll have one restaurant that is already completely full by Wednesday for the weekend, but customers phoning for them can be cross-sold a booking somewhere else that's close to their location, or is a similar brand or cuisine type."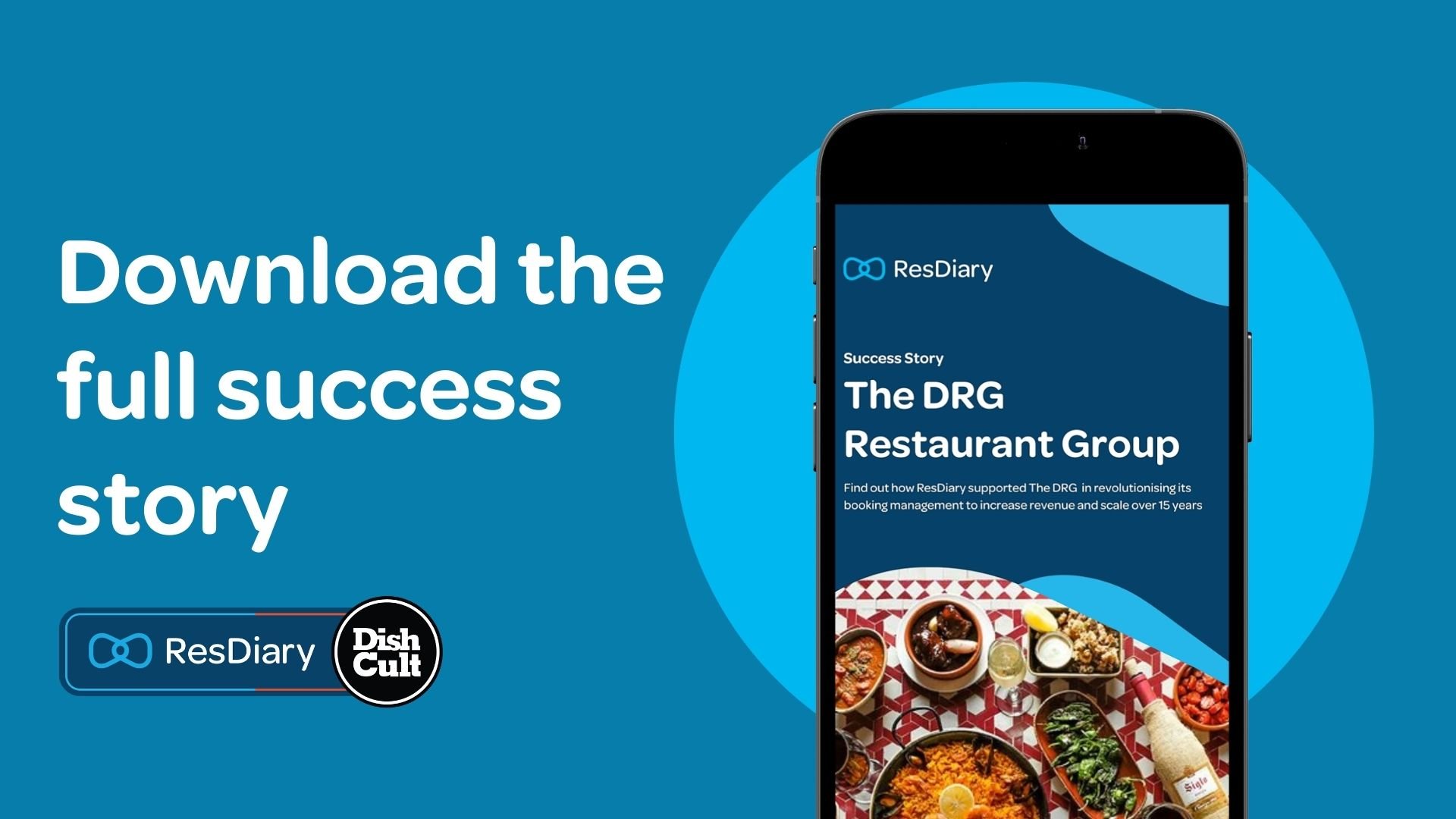 A simple way to take deposits and reduce no-shows
No-shows have become a costly problem in hospitality, with 1 in every 7 bookings not arriving (that's 1 in every 5 in big cities), according to recent data.
With a busy restaurant brand like Café Andaluz and the need to manage bookings for an array of other sites, we asked Kathryn how The DRG has utilised ResDiary to help combat wasted bookings on no-show diners and get deposit payments more easily. She explained:
The feature that we really love at the moment is the automated deposit link, which has been a total game changer for us in terms of the amount of time it saves us.

Our reservations team used to spend hours every day calling people to chase deposits that were overdue - you're probably talking about two people doing that each week.

Now we've got a one click process where the customer gets sent their deposit link. Then, it tells them 'you've got to pay it in 48 hours or your booking is coming off the diary'. Then they get a reminder at 24 hours, and then they get a zero-hour message saying 'your booking now hasn't been completed'.

Most of the time they do pay their deposit though!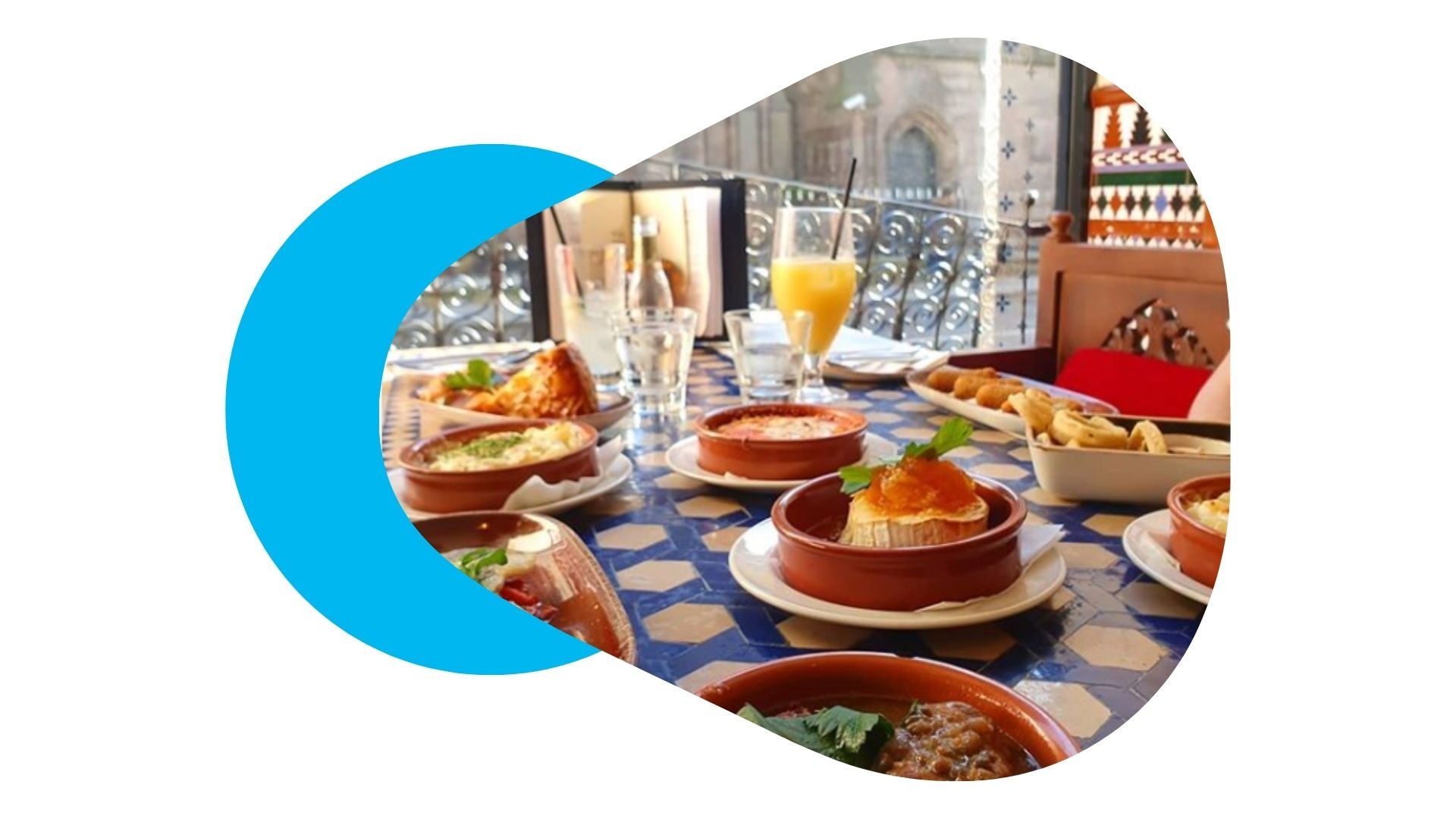 Bringing in regular revenue from bigger parties and events
Large parties and events can be incredibly lucrative for restaurants, bars, hotels and, of course, event spaces. But they can also be particularly challenging to manage, especially as far as the booking process is concerned. That is if your venue is not equipped with the right tools to make it easy for both your staff and your customers.
The DRG and Café Andaluz have made the most of ResDiary's Events feature to attract and process more regular bookings from larger parties. Kathryn even highlighted this as one of her favourite features, saying:
"The events enquiry feature has been brilliant for us as well. All the different brands and many restaurants have large party enquiries coming through one channel, where they all sit together and can all be dealt with in one place.

That means that you can recommend venues that might suit people best in terms of location, cuisine, and price-point. Again, it helps us cross-sell into one of the other restaurants if one of them is full.

We've now got someone in our reservations team who deals solely with all of those big party enquiries, and it's amazing for him to be able to see everything on one screen.

Plus, it captures their information and if they've agreed to receive communications, it allows us to go back to them with targeted marketing. So, we've converted quite a few bookings that way and actually got people coming back to us for multiple different occasions."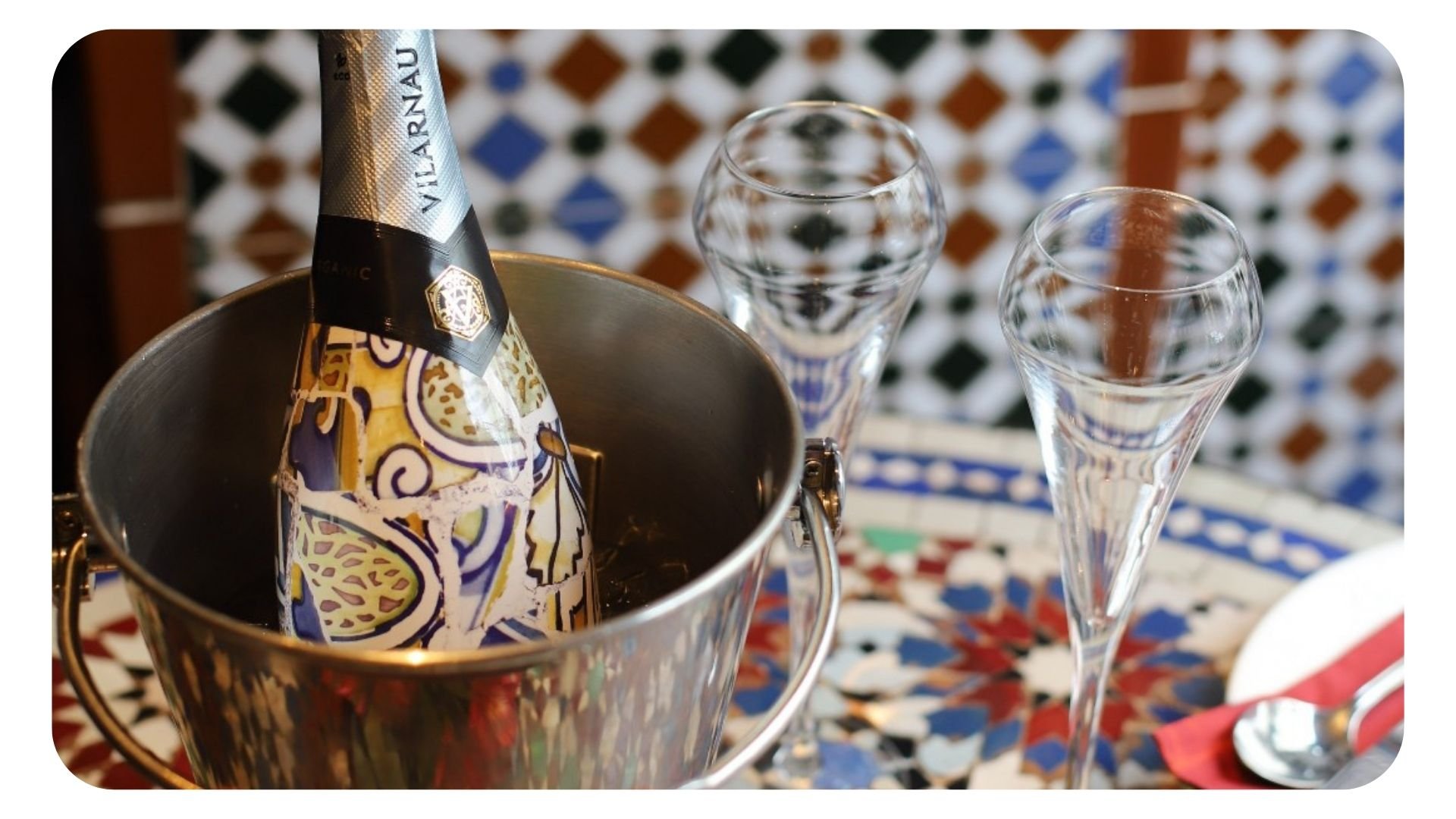 Reflecting on working with ResDiary for the past 15 years
After so many years of working together, The DRG has made ResDiary a central component to its strategy for both attracting more customers and creating a smoother way of working in all of its venues. We asked Kathryn her thoughts on what made this relationship so special.
"I think there's so much development work that goes on in the background on a consistent basis and pretty much every time I look at ResDiary, there's something else to learn.

I must say that the support team has always been very responsive and very quick to answer any of our concerns - they'll always jump in and provide training in the restaurants too.

It's funny - something the bosses always say is 'running a restaurant group 20 years ago and running a restaurant group now are just two completely separate worlds'.

The technology has taken us so far forward that none of us would know what to do if we were dropped back into where we were 20 years ago - it's all just so much more joined-up and so smoothly run now.

I think in the 15 years of us working together, a lot has changed in our restaurants, with certain things coming and going. But ResDiary has been the thing that's always remained."
Be prepared and start as you mean to go on...
And finally, we wanted to hear Kathryn's advice to anyone who is looking to make the move to ResDiary, either from a pen and paper diary or another system. She shared one very important stage in the process that should never be overlooked in the beginning, and another for maximising your revenue for big occasions:
"Just do yourself a favour and make sure your setup is right in the beginning. That includes making sure the table joins are correct and your sitting times have the rules set as you need them.

Also, look ahead, even by a year when planning your promos. For special occasions like Christmas and Valentine's Day, get prepared to set up specific rules and promotions for those events well in advance."
Rest assured, full set-up training and support is provided to all new ResDiary users to help ensure that your venue is up and running as quickly and thoroughly as possible. Even if you're not yet a ResDiary customer, you can speak to our team for some expert advice on your specific needs in a restaurant booking system, to see how we can help you with the setup.
How can ResDiary help your business?
We'll be happy to show you how ResDiary can help your business, whether you operate a single venue or if you're managing a larger portfolio. Whatever your challenges or goals are, we want to hear from you.
Switching from pen and paper to a digital system

Increasing your online presence and attracting online bookings

Growing your business with the help of a scalable booking system

Taking deposits and reducing no-shows

Driving repeat customers with vouchers and special offers
Simply book a time to speak to a friendly ResDiary expert today! Book a demo.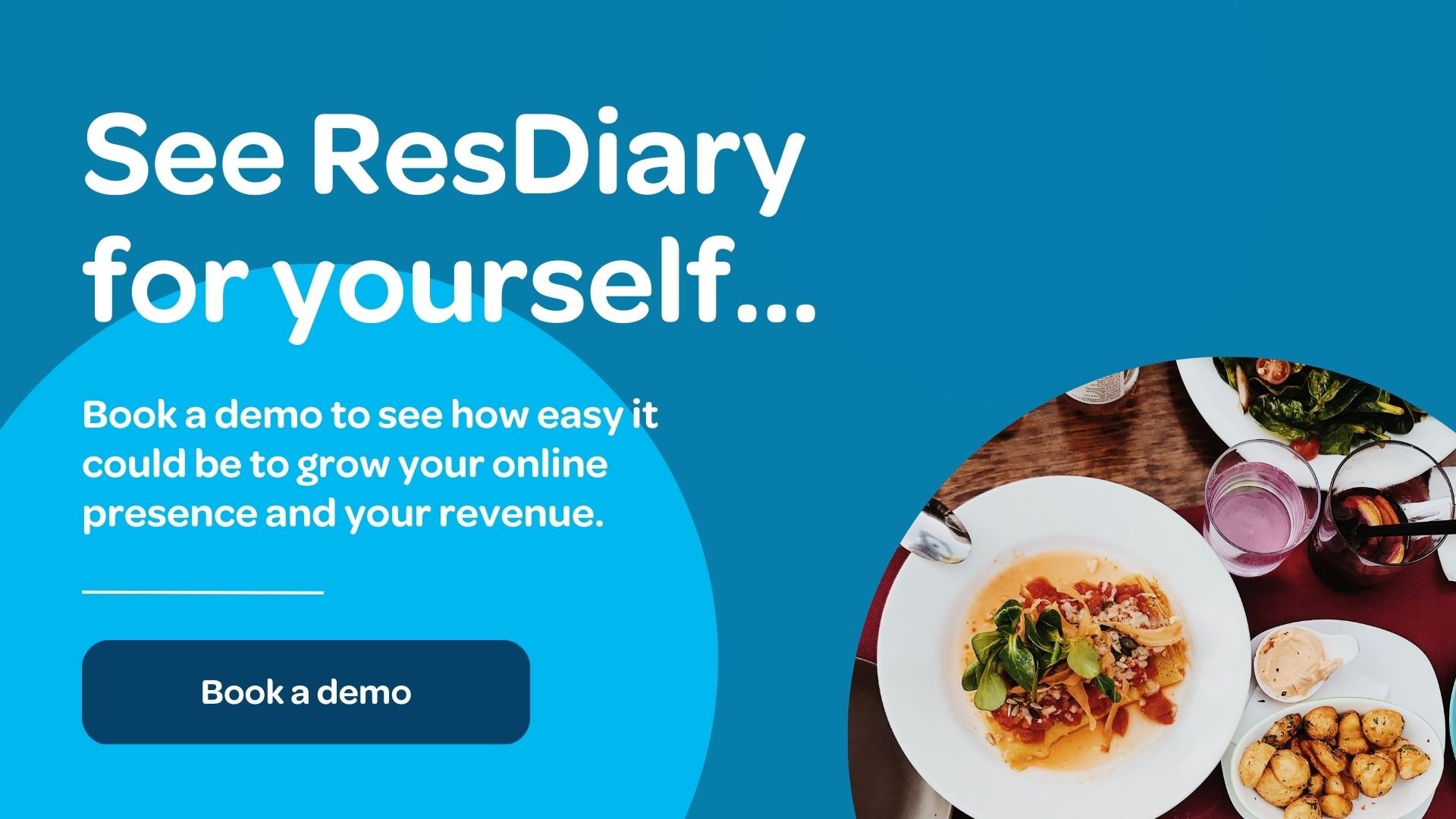 Download the full success story!
We're always delighted to share the success stories of our customers and hope you've taken away some useful tips on choosing and implementing the best restaurant booking system into your hospitality venue. Please feel free to download a PDF copy of this success study to read through or share at your leisure.
Go to form