To create a buzzy vibe as soon as they open, Queenstown restaurants Margo's and odd saint have integrated restaurant discovery platform First Table with their reservation management software ResDiary.
Both restaurants, part of New Zealand's Future Hospitality Group, have taken advantage of how the First Table platform offers customers the opportunity to receive 50 per cent off their food bill if they book the earliest available tables of the night.
The restaurant discovery website seamlessly integrates with the ResDiary restaurant booking system which means all bookings made via First Table flow directly into ResDiary, making reservation management for both Margo's and odd saint a breeze.
Better Atmosphere:
"We use First Table as a tool to encourage people into our venues during quieter periods as well as to give our loyal customer base the opportunity to dine at 50% off," said Phoebe Woodward who looks after events and marketing for Future Hospitality.
"The First Table and ResDiary integration is dynamic, as it gives the ability to change table availability to reflect the current demand in our venues at any point in time."
While First Table is great for generating a busy vibe, creating the all-important buzz that results in happier early bird customers and improved walk-in traffic, it also leads to increased exposure.
New and Happy Customers:
The First Table website, where potential diners search for deals, has given both Mexican-inspired Margo's and global soul food bistro odd saint another touchpoint for a wider range of customers to find them.
"We might attract customers facing financial constraints or they just might not typically gravitate towards our offering. So it helps entice them to try us out. That's when we show up with our hospitality and try to convert them into loyal fans," said Phoebe.
"First Table customers are always happy and we frequently sell out as soon as the offers go live so that's a good marker for us, to know that we're in high demand. First Table also offers a review platform on their website, so we can gain additional insights into their guest experience."
Despite the substantial discount, the good news for the restaurant is that First Table not only results in a great customer experience, they can still be profitable for the business if staff are trained to upsell drinks.
ResDiary: Easy to Use With Great Functionality:
Seamless integration with First Table is just one of the many features ResDiary offers its hospitality partners and, like so many of the features of this restaurant management software, it's super easy to use and set up - just a simple phone call will do it.
Ease of use is one of the many reasons why Future Hospitality chose ResDiary for both Margo's and odd saint from the very beginning.
"We went with ResDiary because of the great feedback from the market," said Phoebe who points out that staff at both venues love how using the system has led to improved communication.
"It's super easy to use during service and it increases communication between the back and front of house. It's easy to read, and it's easy to amend for different types or styles of service."
"Simple things like having icons next to tables, so you know if the diners have just ordered drinks, or if they've ordered starters or mains, keeps the kitchen updated with how busy it's going to get, and that's so easy to know with the way ResDiary presents information."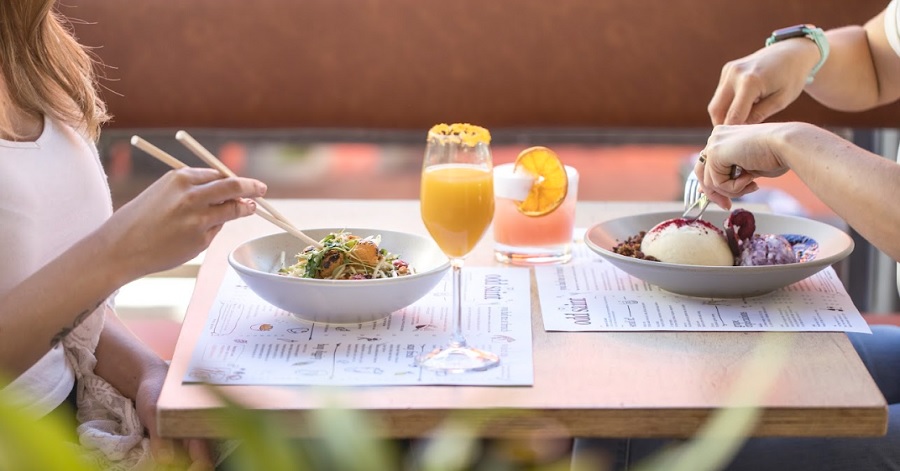 Excellent Customer Service:
Add to this exceptional customer service and it's a system that Phoebe wouldn't hesitate to recommend to other hospitality businesses.
"We have had other platforms approach us but the customer service at ResDiary is a key benefit. It is why I am so passionate about them. Overall, it comes down to the functionality, the user friendliness of the platform and then customer service."
Phoebe particularly likes that ResDiary's customer service does not take a one-size-fits-all approach.
"They recognise that no venue is the same. We all may have similar pinch points during service but how we approach things is going to be different. At ResDiary they are always willing to brainstorm and work with us to find solutions that are best tailored to what we need. And that's what I really do love about using ResDiary."
What to learn more about how ResDiary can assist your venue?