ResDiary Brochure
Receive detailed insights into all the features in ResDiary's Hospitality Management and Booking Software.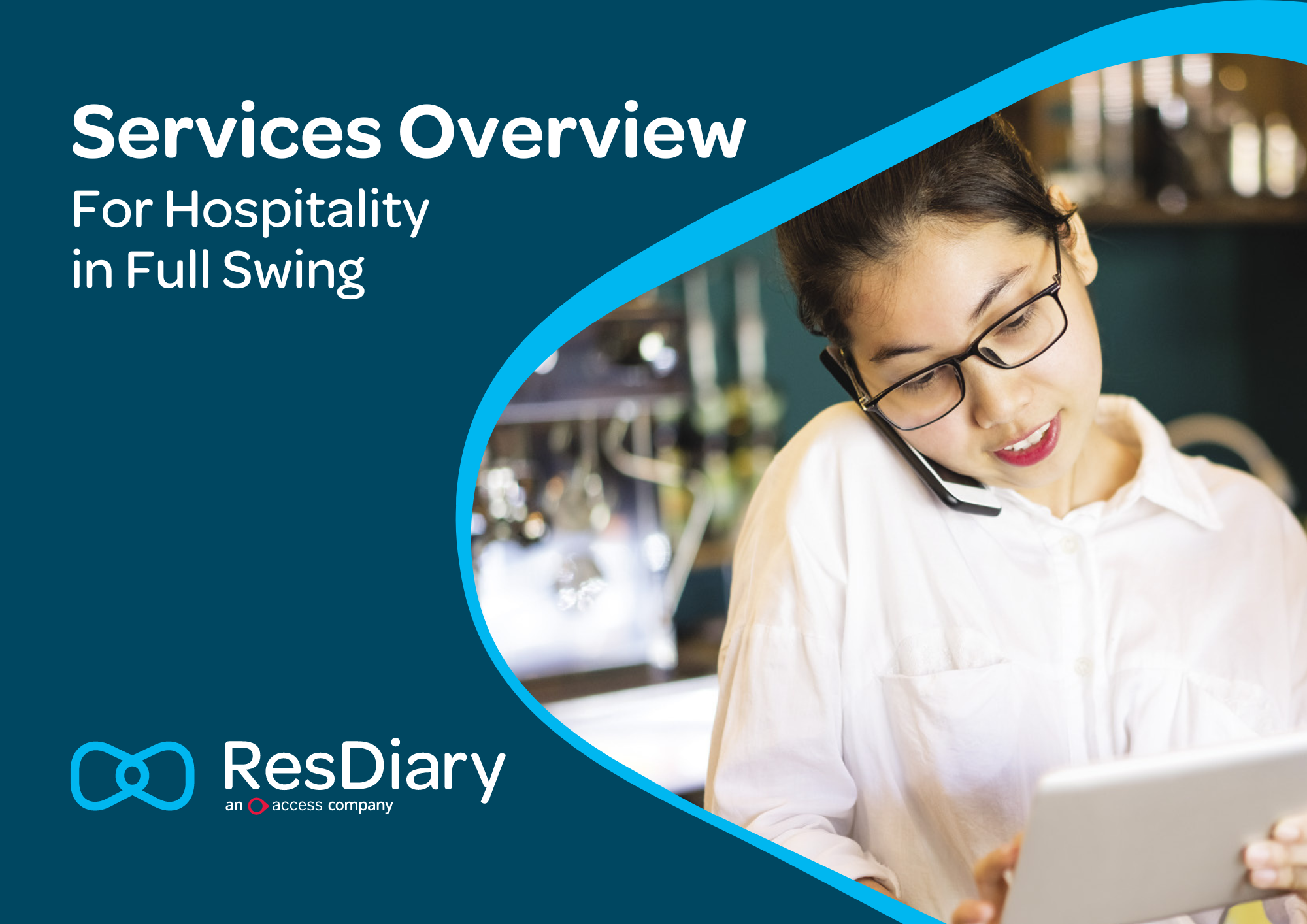 ResDiary Features Covered in This Overview:
Online booking management
Pre orders
Automating phone bookings
Waitlist management
No-show prevention
Yield management
Vouchers
Groups and event management
Social media integrations
Email marketing
Data ownership
Promotions
POS, CRM and other integrations
Customer support
+ more!
Learn more about why 9,000+ venues around the world choose ResDiary.
Fill in your details below and we will immediately send you our Brochure.