By Madam Woo
14 Mar, 2023
Queenstown in New Zealand is filled with tourists, who are notorious for making bookings and then not showing up, but one restaurant has used ResDiary to dramatically reduce the problem and improve its bottom line.
Madam Woo is all about big, bold, bright Malaysian cuisine in a casual dining setting that's fast-paced, fun and energetic. Specialising in delicious modern Asian food, it's perfect for groups and sharing, or with refreshing cocktails and an eclectic drinks list, for something more intimate.
Part of the Go To Collection Hospitality Group, formed by restaurateur Fleur Caulton, Madam Woo has locations in both Queenstown and Hamilton where the staff loves introducing customers to the flavours of the Malacca Straits.
With 100-plus seats at both the Hamilton and Queenstown locations, Operations Manager Sylwia Kennedy says Madam Woo has been successfully using ResDiary to manage the floor for over five years
"We've got to the stage where the floor is really run from the diary"
"It works really well. We follow the process which teaches you how to open your tables and you close them and you can view at what stage of the dining experience the diner is at - from currently waiting for a table to waiting for the bill."
"Then there are other features like being able to view a regular customer in the database, when they have been with us before – this might be a basic feature but it is actually very helpful."
While Kennedy says they have been using ResDiary to what they thought was its full potential, they are always finding more features that have helped the business get to the next level.
One of these features has been the introduction of credit card deposits on reservations, in a bid to reduce the dreaded scourge of hospitality: no-shows.
"At the Queenstown restaurant, in particular, there are lots of tourists and we found that there was a large amount of no-shows. We could not risk missing out on bookings because people were not showing up."
The benefit of taking credit card deposits upon booking:
About two years ago, the restaurant introduced credit card deposits into its booking process and the results have been dramatic.
"We're used to it now, but when we first implemented the credit card deposit, we definitely saw a significant drop in no-shows."
"You're already dealing with so many issues in running a restaurant, especially chef shortages, and you're trying to obviously accommodate as many bookings as you can and not turn away people. The credit card deposit really helps you to accommodate as many bookings as you can and ResDiary absolutely helps us to use the floor space to its full potential."
There has also been an unexpected but positive consequence of introducing credit card deposits.
"We also found by asking a customer for their credit card details to secure a booking, they care that little bit more about that booking," said Kennedy.
This has led to improved communication between the customer and the restaurant, which benefits both parties.
"We introduced credit card deposits out of necessity – previously we were only doing deposits on the bigger bookings – but now that we have implemented it on all our bookings we are finding that people communicate with us more – for example if the number of their party increases or decreases they are more likely to let us know and that is obviously a big help to us."
While there is the odd customer who complains about having to leave a credit card deposit, Kennedy believes that post-Covid, taking credit card deposits has become standard practice in New Zealand's restaurant scene.
"Sometimes we might have to explain the process to the customer, that their credit card is not freely sitting on the system or that it's not visible to any staff members. That makes the customer feel everything is secure. There's only been very isolated negative feedback, proportionally very, very small."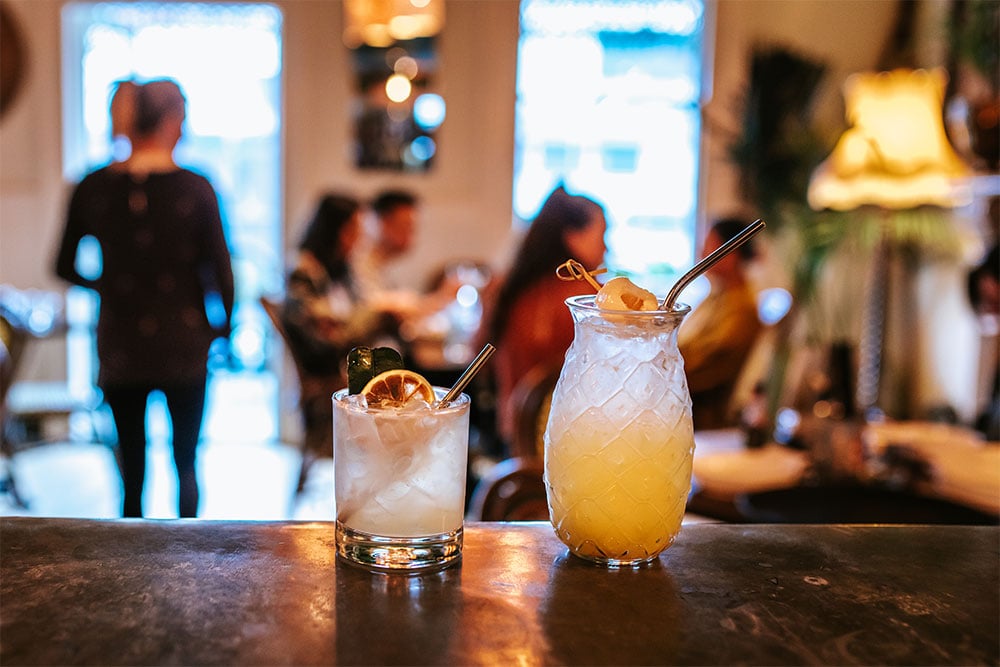 Other key ResDiary features for Madam Woo:
Another feature of ResDiary that Madam Woo has implemented is the ability to book set menus through the booking platform.
"We love this feature because we used to spend so much time on the phone trying to sell the set menu and now we really just encourage diners to book this online and it works much better."
Overall Kennedy is a big fan of the ResDiary platform, and perhaps even more so, the people that provide support to her there.
"We love ResDiary, it's very easy to use and, importantly, there's no pushback from staff. I have to say our support people at ResDiary are amazing. The two people looking after me at ResDiary are seriously my angels! Nothing is too big, nothing is too difficult and they really guide you through and teach you the skills to be able to operate the system by yourself, making changes whenever you need to, and so I'm very happy with the system."