ResDiary for Hotels
Create a great dining experience for your Hotel guests with ResDiary's simple and powerful restaurant booking system.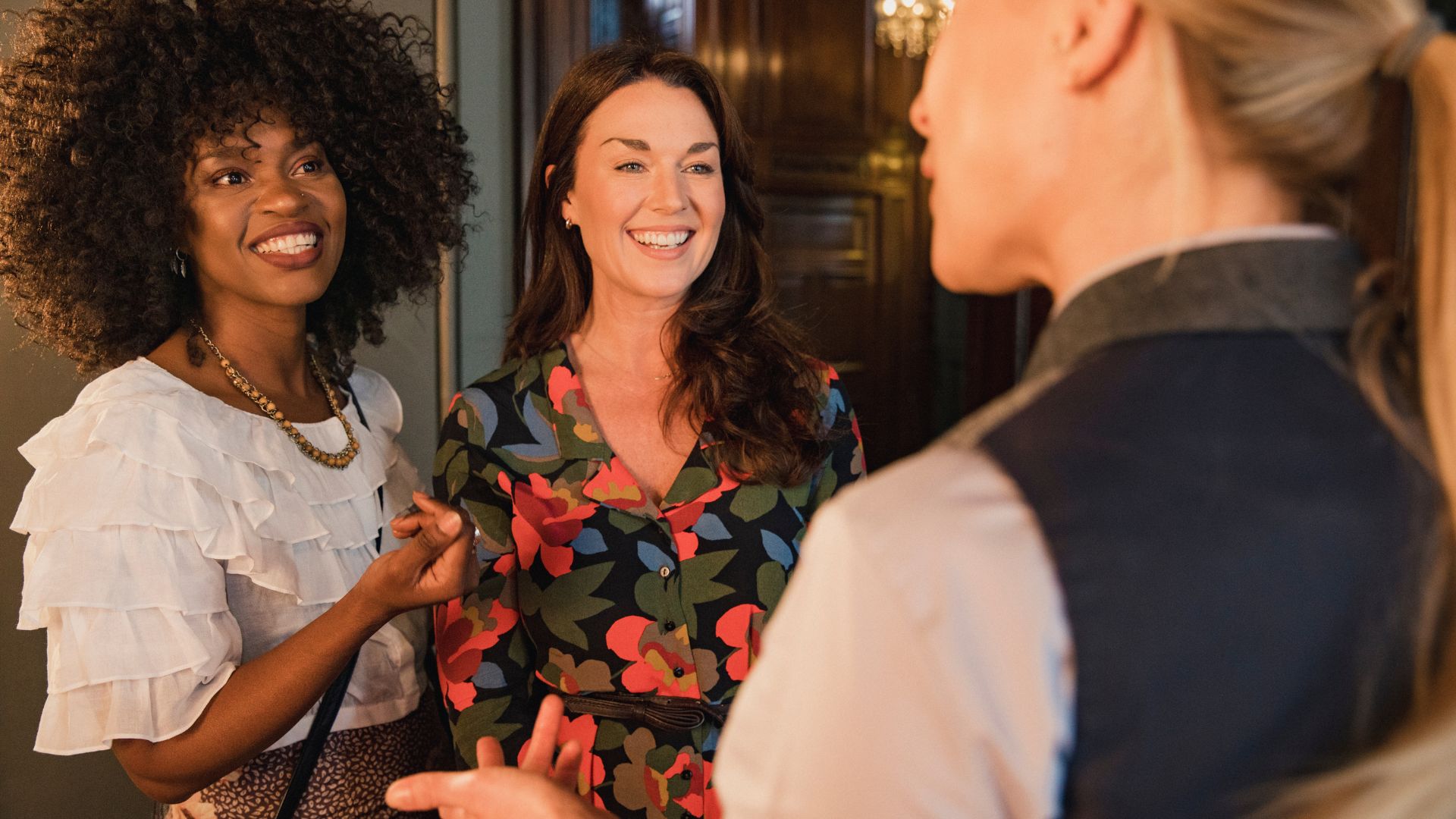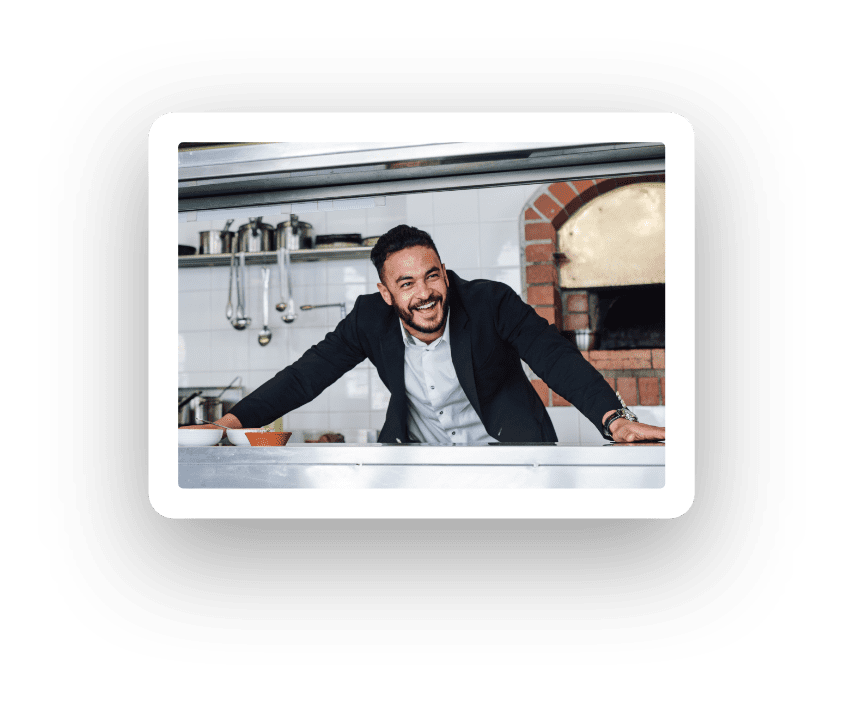 Why your hotel needs ResDiary
Happy guests make for a thriving and successful hotel business, and we know that dining can play an important role in creating an experience to remember for your customers.
ResDiary helps you attract more reservations 24/7 with our online booking functionality for dining and events. We can also help streamline the busywork in your hotel, freeing up your staff to do what they do best: providing excellent service.
Online reservations
ResDiary's online reservation tools allow you to take restaurant bookings from your website, social media, email, or third party sites like Reserve with Google, Facebook, Instagram, and Dish Cult.
Create different booking widgets for hotel guests and other customers, customise your guest communications, and ensure every diner's booking journey is flawless from start to finish.
Best of all, there's ZERO commission to pay on ResDiary bookings.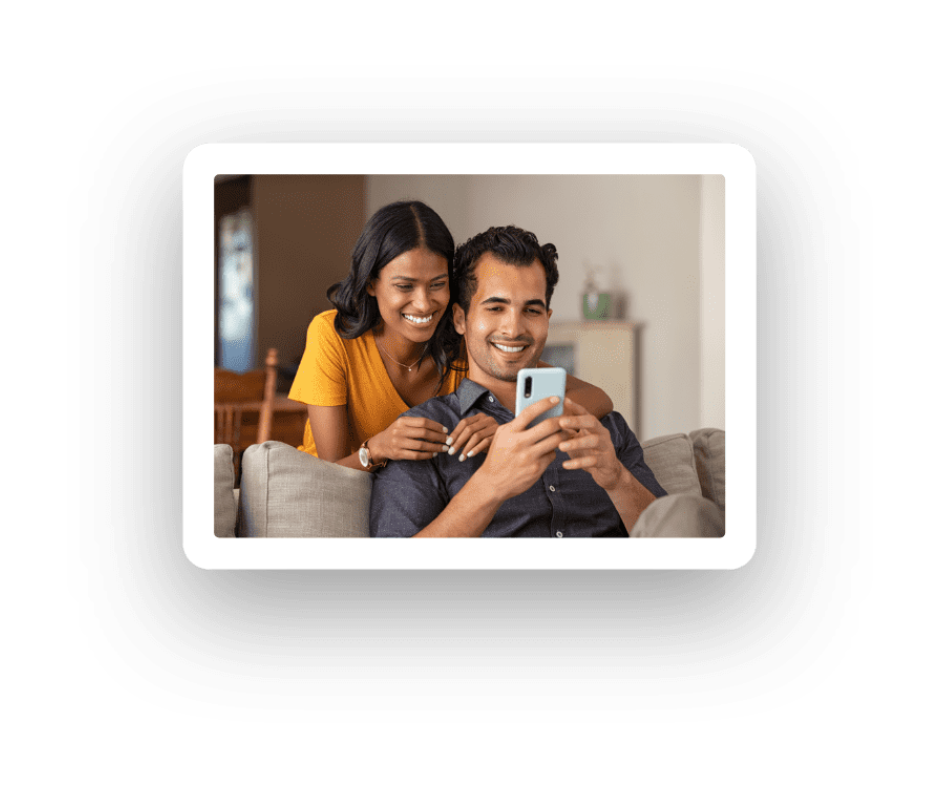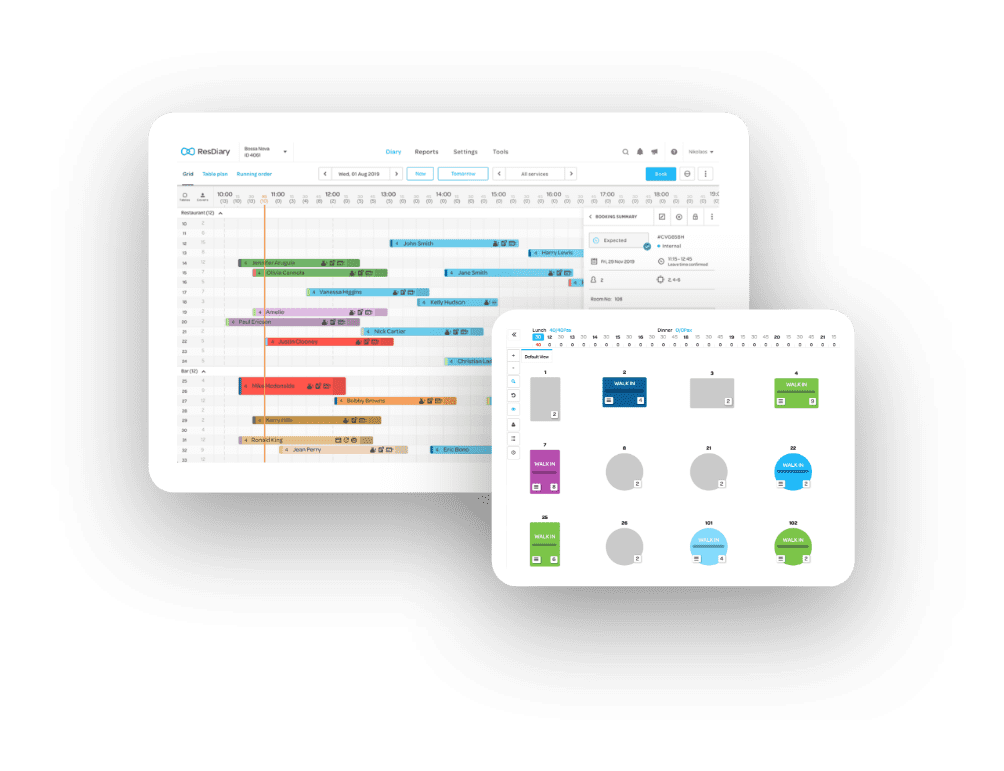 Smarter table management
Optimise your operations and make the most of every service with our smart table management system features.
You'll have full control and the flexibility you need to set booking rules for your dining space and for different services or events.
Make it a party
ResDiary's events management feature allows businesses like yours to take large party bookings online, and to reply, track, and manage them. Never overbook or underbook a space, with real-time updates and availability.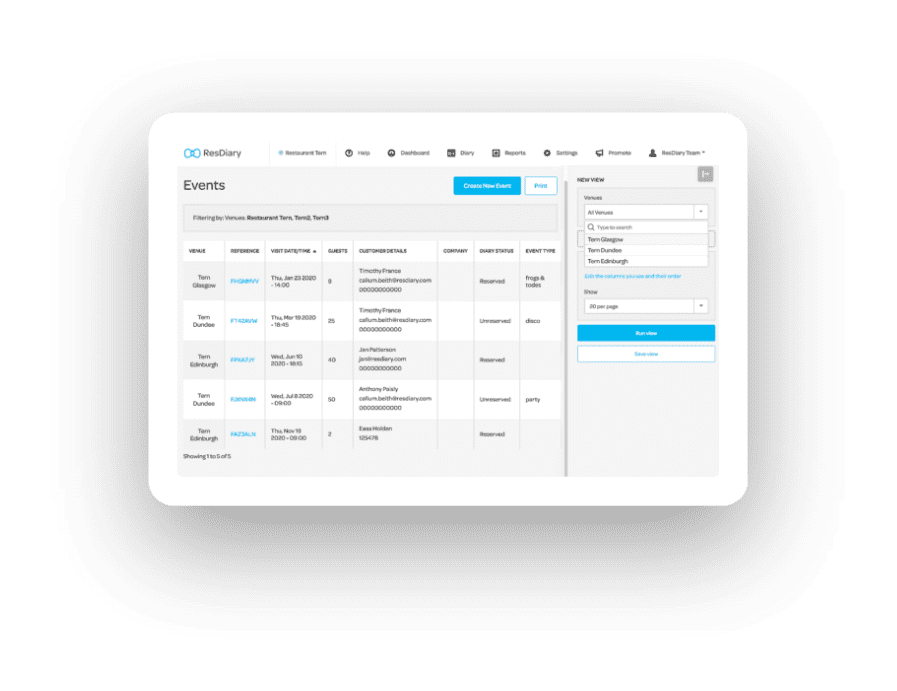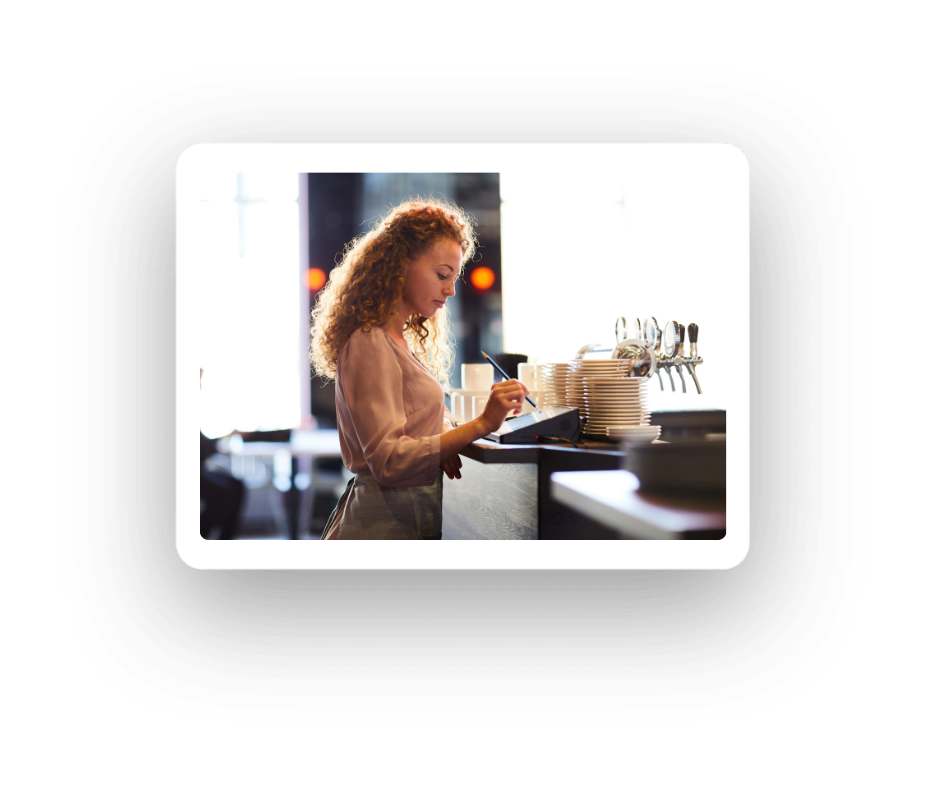 Integrated systems
With a multi-faceted business like your hotel, integrations can help everything run smoothly and more efficiently.
Whether it's linking with your property management system, your EPOS, or a data integration tool, we have many partnerships that will help across all areas of your business.
Access anywhere
Never in the same spot for more than a minute? ResDiary's cloud-based system is for you.
Access the full system anywhere with an internet connection while our iPad app syncs with your main ResDiary platform automatically. No wi-fi? Connect seven iPads via bluetooth to create a temporary network throughout your venue.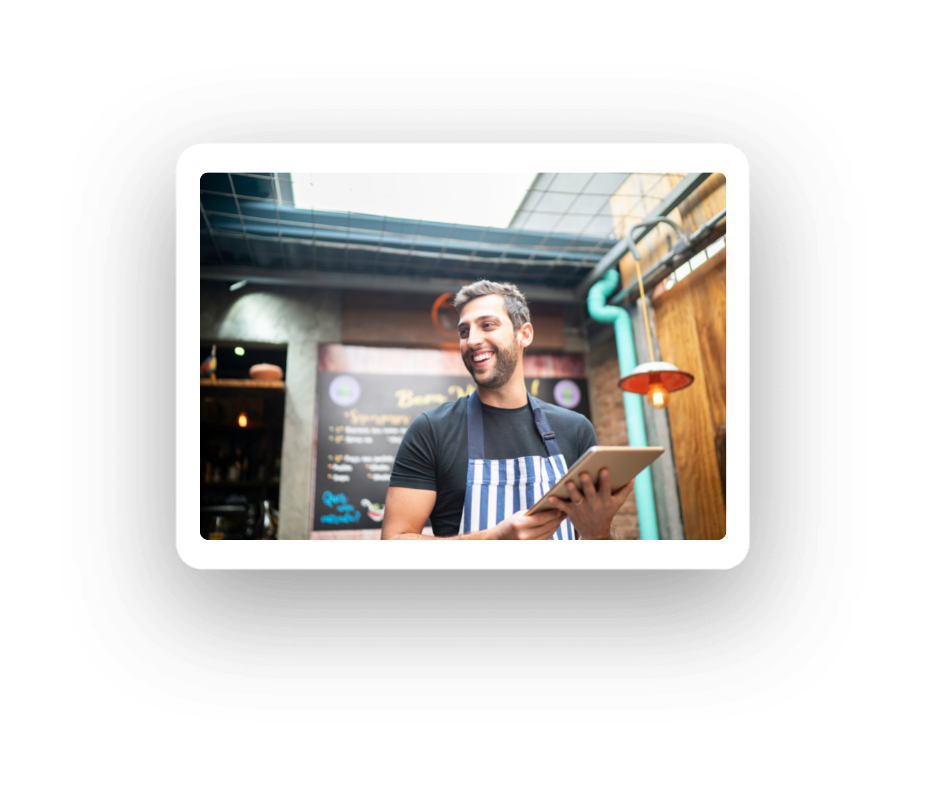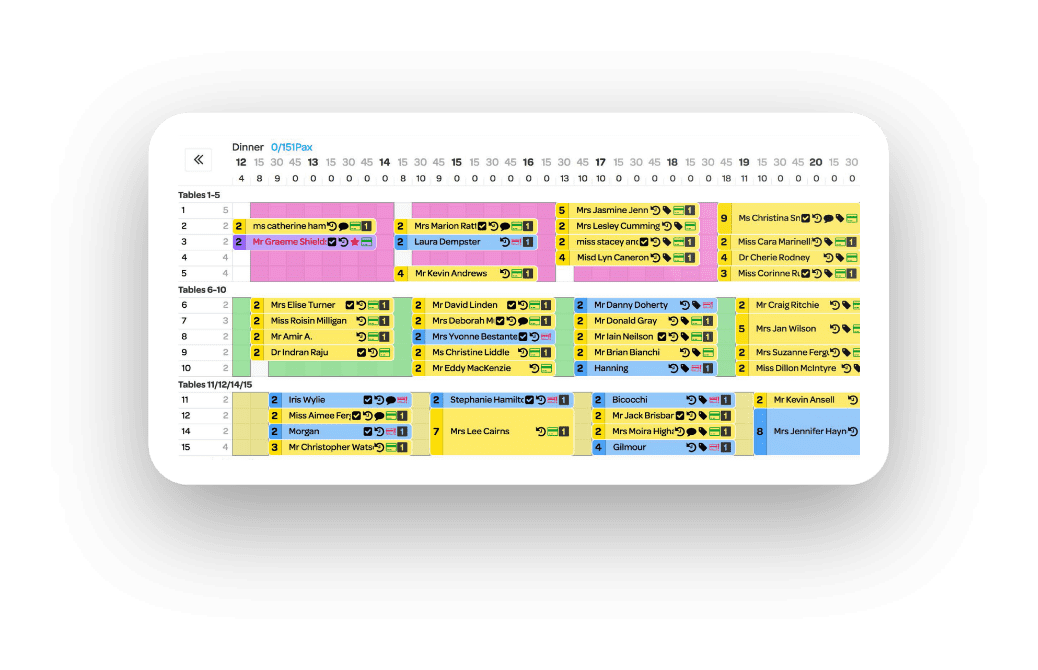 Harness your data
Do hotel guests or outside diners spend more? How many guests return regularly? If you want answers to questions like these, our in-depth reporting can help.
Track guest behaviours, see trends, and drill down into the data with our analytics and CRM capabilities. Then use the information to create smart campaigns and maximise your operations.
What is Dish Cult?
Dish Cult is ResDiary's diner-facing booking platform for remarkable restaurant recommendations, with over 2.8m users and 300k email subscribers in the UK.
The desktop and mobile app puts your restaurant in front of more dedicated diners and simplifies the booking process.
Your hotel could also benefit further by showcasing your dining events and special promotions, and being a Dish Cult Rewards venue!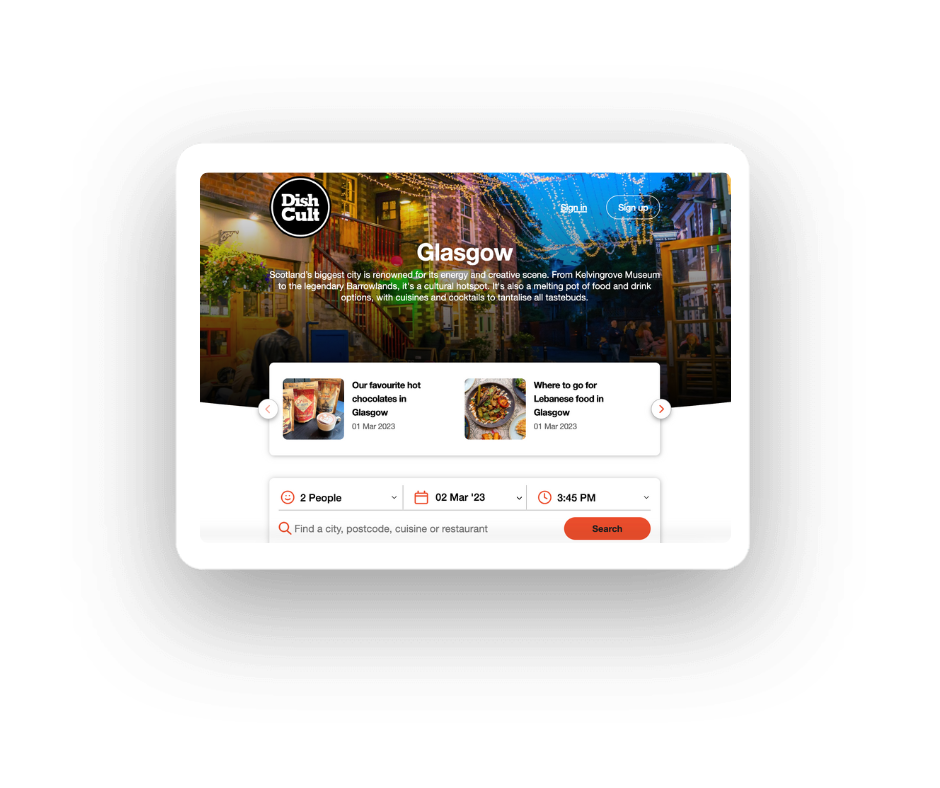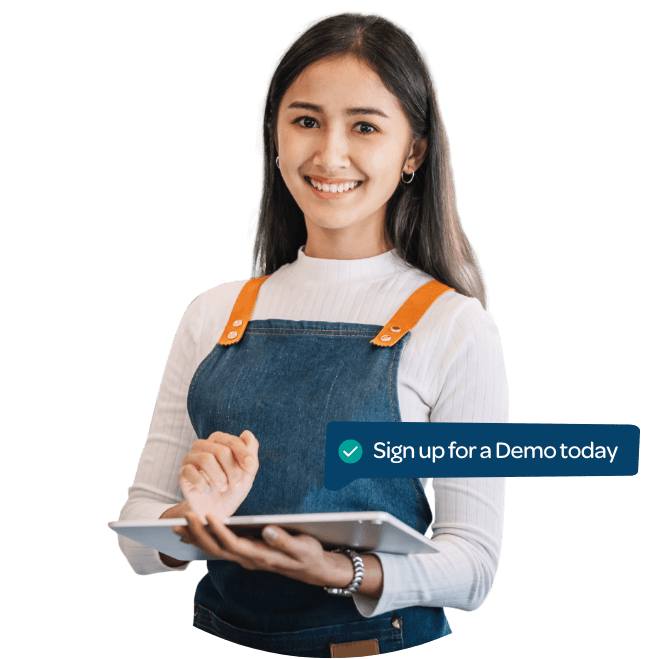 What is in it for you?
Increase exposure by reaching more diners through Dish Cult and other channel partners
Accept real-time online bookings from your website, Facebook and Instagram accounts and Reserve with Google, all commission-free.
Manage bookings on the go and turn tables faster
No cap on the number of users; all authorised employees can access the system
Protect your venue from no-shows by accepting credit card deposits
Download the full ResDiary overview
Learn why 9,000+ venues around the world choose ResDiary.
Find out how ResDiary, the smart and simple online booking system, can help your hospitality business grow.