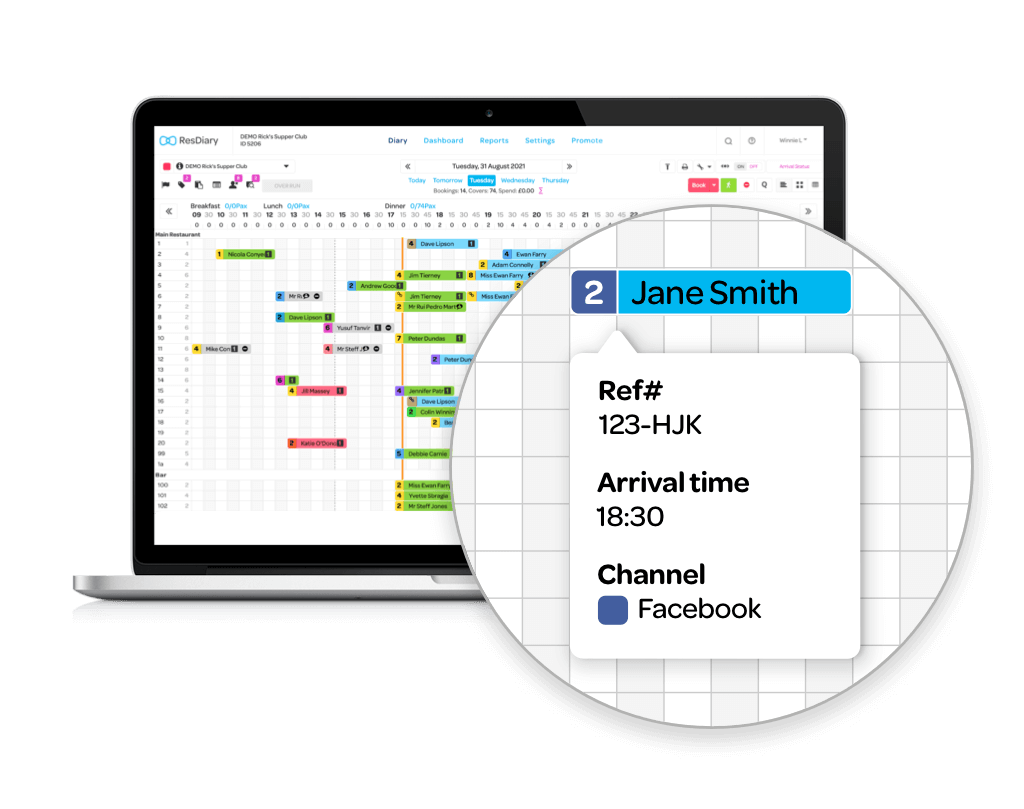 Facebook and Instagram booking integration
Increase your reservations with ResDiary's Facebook and Instagram booking integration
Start converting your social media followers into diners with ResDiary's Facebook and Instagram integration
Adding a booking button to your Facebook business page/ Instagram profile and connecting it to your Dish Cult listing simplifies the booking process for both you and your diners.
ResDiary's Facebook and Instagram booking integration supports: promotions, payments, areas, and custom booking rules. As always with ResDiary – all bookings processed via the integration are commission free.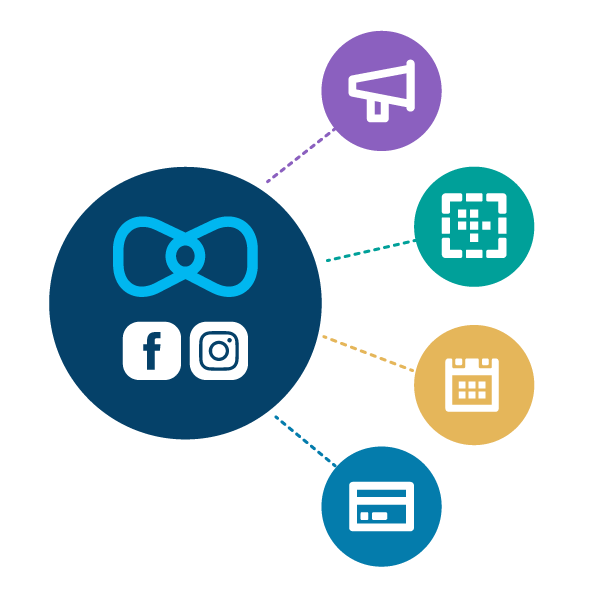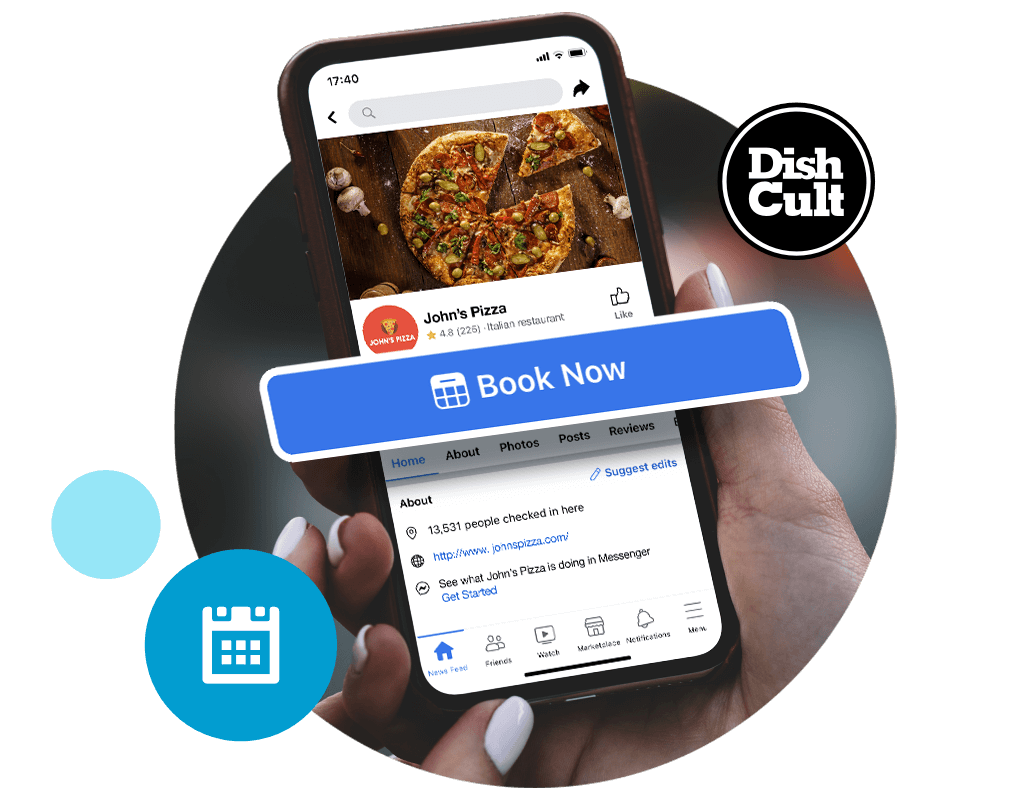 Meta and Dish Cult
Taking Facebook and Instagram bookings via your restaurant listing on Dish Cult simplifies the booking process, allowing you to maintain full control over all your booking rules, areas, yield management settings, and promotions, within your ResDiary account.
Find out how ResDiary can help you increase bookings with social media and more!