By Alex Rogers
15 Nov, 2023
Is your hospitality business really making the most of its data? It could be the key to unlocking your untapped potential and maximising profitability. In this article, we'll explain what data matters most to restaurants and other venues, and why. Importantly, you'll learn how you can capitalise on its true value.
7 out of 10 operators question whether they're optimising the customer data they already source. Only a third of operators believe that they're definitely or probably optimising data overall, while 43% of operators say the opposite - according to a recent survey by NRN Intelligence. That's no coincidence, as the digital revolution and the rise of hospitality technology has driven a huge collection of data (some may even call it a gold rush).
Businesses are being told they need to do more with technology and their data or risk falling behind, which is true. Some have begun looking for ways to capitalise on the data they already collect, and others (the early adopters) are seeing its value and gaining an edge over their competitors.
But what do we mean when we talk about using data when you're running a hospitality venue, or indeed a group or chain? The truth is, there are so many sources of data that can sometimes go unnoticed in the everyday running of your business, whether that's customer data on bookings and spending, stock fluctuations, staff shift patterns, or financial accounts. You name it, almost every activity or event is tracked in some sort of system.
This article will focus specifically on your customer data from table bookings and how you can use it to attract more bookings, deliver a better experience and drive up the value of every reservation. We've worked to bring you this information with our partners, Acteol, who specialise in making it easier than ever to segment, engage, and measure success of your marketing campaigns to diners. In fact, according to Acteol, a premium casual dining brand's December CRM campaigns delivered a 48% open rate and a massive £1.2m in direct spend in 2022!
Let's help you dive into your customer data now and empower you to create a deeper connection with your customers.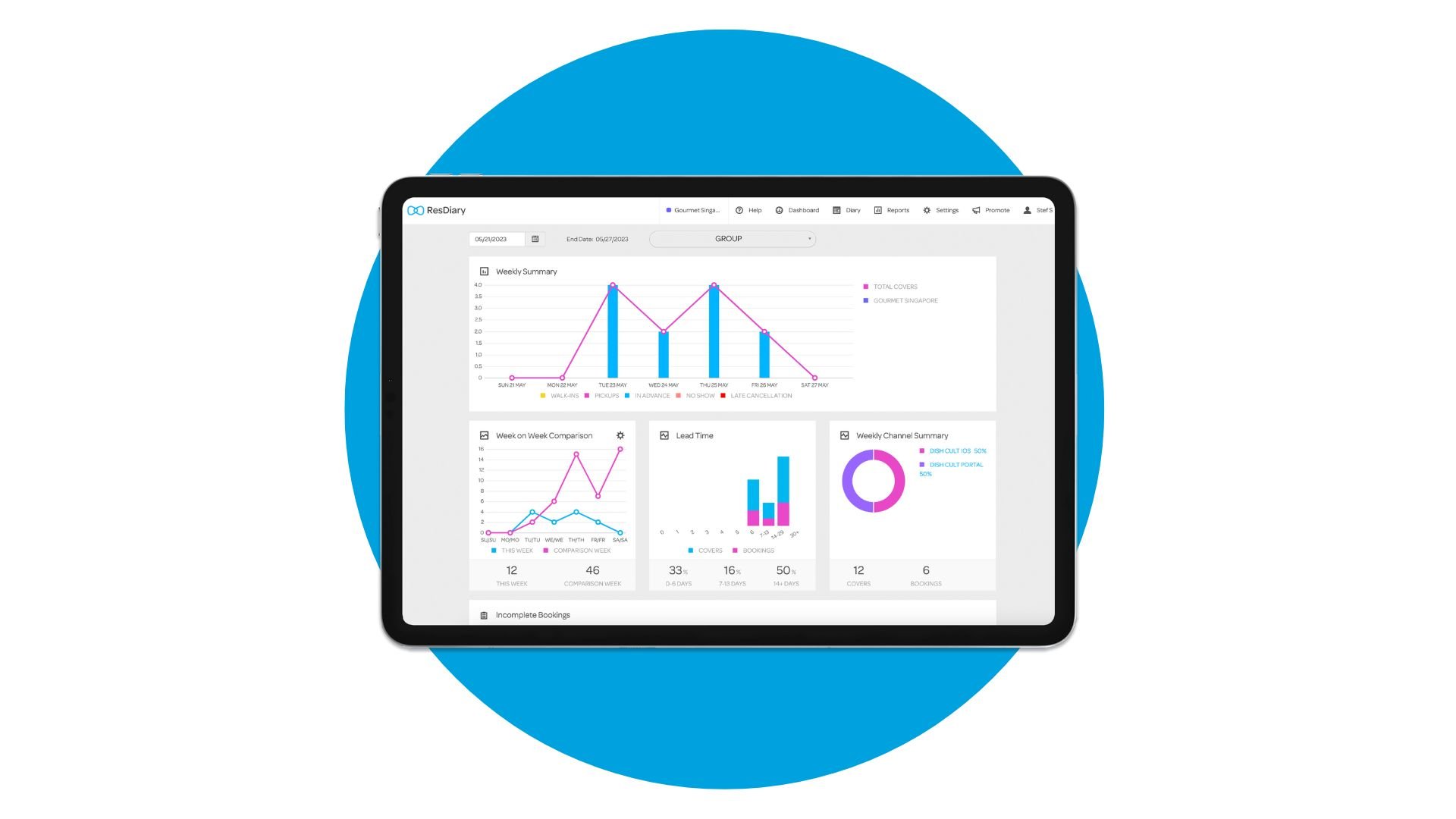 What are table booking and customer data?
Every new table booking or reservation in your restaurant, bar, or hotel is an opportunity to collect important customer data. Of course, this is essential to successfully complete their booking, but it's also an amazing way to grow your customer base and learn about them at the same time.
The good news is this data is collected and stored automatically with every booking, if you use a digital restaurant booking system like ResDiary. There it can be managed and accessed all in one place, whenever you need it.
Note: If you don't currently use a restaurant booking system, an upcoming ResDiary report will show that almost all (95%) of venue operators believe they're essential to running a successful hospitality business. So, why not book a demo now?
So, what's so special about your customer data from table bookings? Inside your reservation system database is information on booking trends such as how often customers visit your venue and when, plus how many people come with them, are they booking for a special occasion or event and even what their preferences are. When segmented and analysed the right way, you can use this information to create highly-targeted, relevant and effective marketing campaigns to your ever-growing list of customers.
As an example of what can be achieved, according to Acteol, a premium casual dining brand using their CRM system was able to attribute £214K of direct spend to monthly CRM database activity, with 17% of this coming from one campaign.
Now you know what booking and customer data is and why it matters, how can you use it to maximise the potential value of every booking and the profitability of your business? Let's look at ten ways you can do just that with the help of ResDiary and Acteol.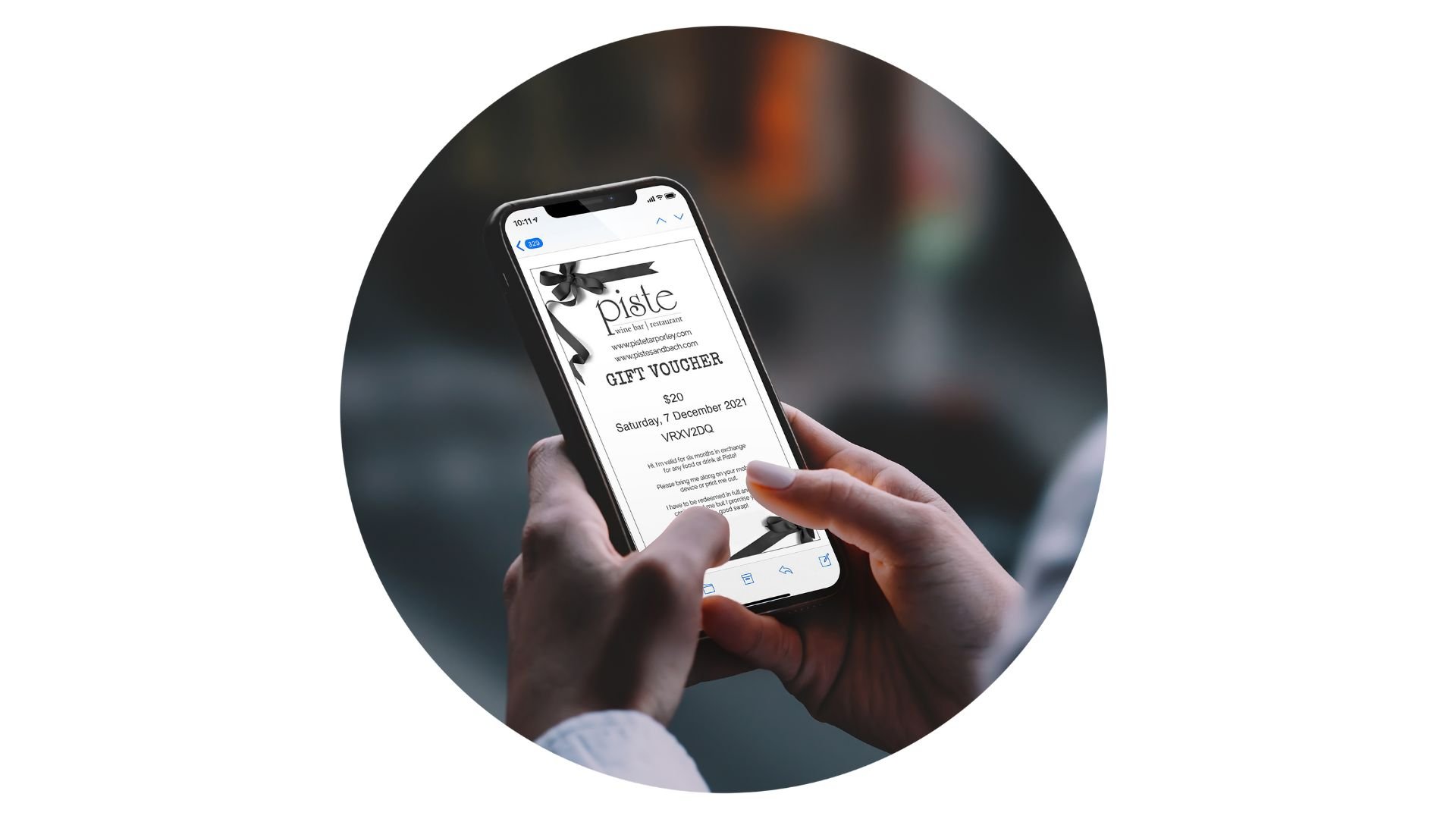 How to make the most of your table booking data to create highly-effective marketing campaigns
Here are 10 key ways you can fully utilise your table booking data to maximise the value of every reservation, with commentary from Jo Fontaine, Head of Hospitality Sales Enablement & Partnerships, for Access Hospitality.
Target customers who previously booked for a special occasion last year.
If they previously celebrated at your restaurant and they had a lovely time, there's a good chance they would be happy to celebrate with you again. So, by segmenting your data to identify who has previously booked with you for a special occasion, you can send a campaign that talks about your current celebration packages or perhaps you have a set menu or private dining package that could interest them.
Identify those who booked for Christmas - give them a preview booking incentive.
Again, if they had a great experience during the last festive season, for example, why wouldn't they want to celebrate again this year? Identify all those customers who booked in December last year and encourage a repeat booking. You could even include an incentive to book early and get the pick of the preferred date availability.
Find those customers that book for larger groups and tell them about private dining spaces and packages.
With the help of your table booking system and CRM, you can easily segment your booking data by number of covers. Next, identify all those who booked for say more than 10 people and send them a reason to host their next event with you.
That doesn't just apply to business outings, as many families will all get together once or twice a year at their favourite restaurant. But, there's another segment you could target, your business customers!
Send a triggered email to your no-shows and encourage them to rebook.
No shows are frustrating and can be costly, but cancellations will always be inevitable. Even if somebody does cancel, especially with a good reason, it's still worthwhile trying to leverage something from it. Since we capture each booking's status, you can use that datapoint to automate an email to go out after they cancelled or even missed their booking to encourage them to rebook. Just make sure they pay a deposit!
Identify those customers who have not booked in a few months and send them an incentive to rebook.
Customers can have so much choice between venues, especially when they're looking online. But why not ensure that yours is in front of their mind when they feel the urge to treat themselves to a table booking somewhere amazing? Try segmenting your customer bookings by those that have not made a booking in 3,6,9 months (depending on what your average frequency is). Then, create and send them a campaign to encourage them to visit again. Serve up a relevant reason to return, perhaps provide some special events, a change of season, or a new menu since they last visited.
With ResDiary, you could pair this with a special promotional offer for vouchers or a discount on their next meal.
Segment your customers that book for special events and let them know about your next ones.
If a customer has visited for a special event you have previously hosted, chances are they'd be interested to hear about other events you may be running. Perhaps you hosted afternoon tea events or wine tastings in the past.
You can use the table booking data from your restaurant booking system to analyse the success of your previous events, which ones were most popular for example, and create new ones to entice diners. The first port of call should be your previous event attendees.
Suggest a different day or time to visit from their usual booking pattern.
When you pair your reservation system with a CRM (like ResDiary and Acteol), they'll automatically capture every date and time of every booking. So, we can easily work out when your customers usually visit - ResDiary's analytics can tell you a lot about booking trends. Customers can get into a habit of only seeing you for a particular mealtime or day - lunch, for example.

But you can potentially squeeze more value from them by encouraging them to visit at different times. If a customer only ever books on the weekend, tell them about your mid week offers or special menu nights.
Identify those that only come in for lunch and encourage them to join you for dinner.
Alternatively, if they usually come for lunch during the week, let them know about your dinner menu and offer them an incentive to visit at that time too - encouraging them to bring guests with them!
Turn spontaneous visitors into regular diners.
Let's go back and look at those special occasions or events and the people who have previously attended them. These may be customers who booked for Mother's Day, Christmas Dinner, or New Year's Eve. But for some reason, they haven't visited your venue outside of those special occasions.
You can segment those customers into lists by the dates, and let's give them a name, like 'occasion-only' customers.
Next, you can create a targeted campaign, like the ones above, to tell them what makes your venue so special, even outside of special occasions.
Send any last minute availability to your spontaneous bookers and fill those tables.
We've talked a lot about using table booking data to find out when your customers book, and created segmented lists to create targeted campaigns. But it also helps you identify how your customers book, who are your early-planners and who books at the last minute.
Identifying spontaneous bookers (say within 24 hours) can be advantageous, as it could help you fill cancelled bookings or empty tables, with a last minute booking on say a Saturday night.
Many people would assume you'd be fully booked so wouldn't even try. However, those who typically book last minute might well respond to an email saying 'there's last minute availability tonight'. Get those tables refilled, rather than relying on a chance walk in on a peak evening.
Bonus tip: Don't forget to send a survey!
Your table booking data can tell you a lot about your customers and help you to come up with many wonderful ways to attract repeat reservations and regular diners. The best way to learn as much as you can, especially if you want to improve your dining experience, is to ask them directly what they think and what they want.
With that in mind, always remember that it's a good idea to send a survey. This could be just about their most recent meal with you or be more broad in getting their opinions on dining in general.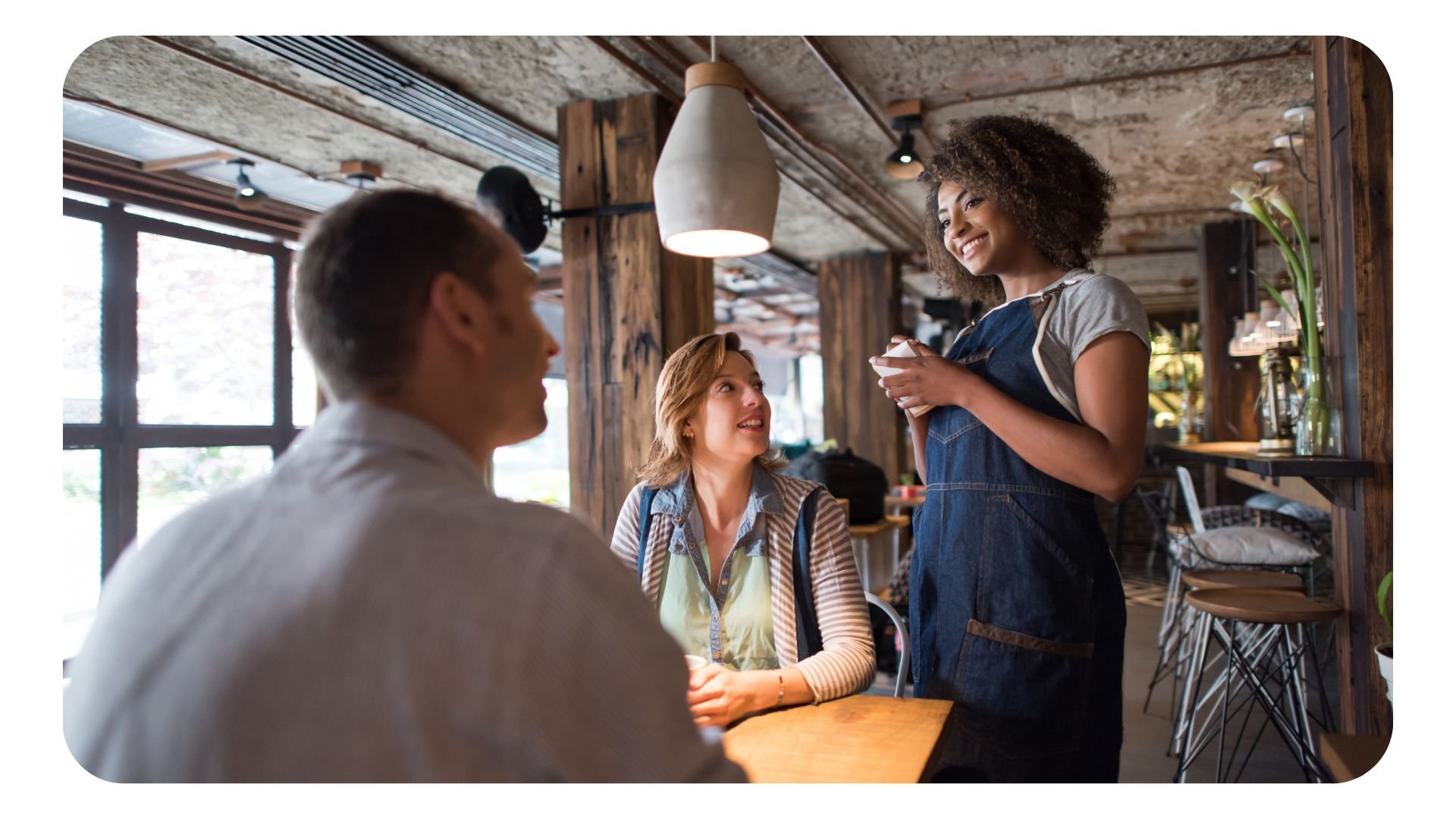 Summary
The data revolution is already here. While some hospitality businesses are still looking out the window hoping for customers to arrive, others are leaning towards technology to help them drive more diners through the door and increase the value on every table booking.
When you use a restaurant booking system, like ResDiary, you can integrate with a CRM, like Acteol, and unlock the power of your customer data to create highly personalised marketing campaigns and experiences for your customers.
Why not watch our webinar with Acteol and The DRG that dives even deeper into unlocking the power of your table booking data? Alternatively, you can learn more about ResDiary's integration with Acteol's comprehensive CRM suite.