Data: More than just an email
In this episode of the Beyond the Booking webinar series we explore the true value of diner data for your venue with Access Acteol.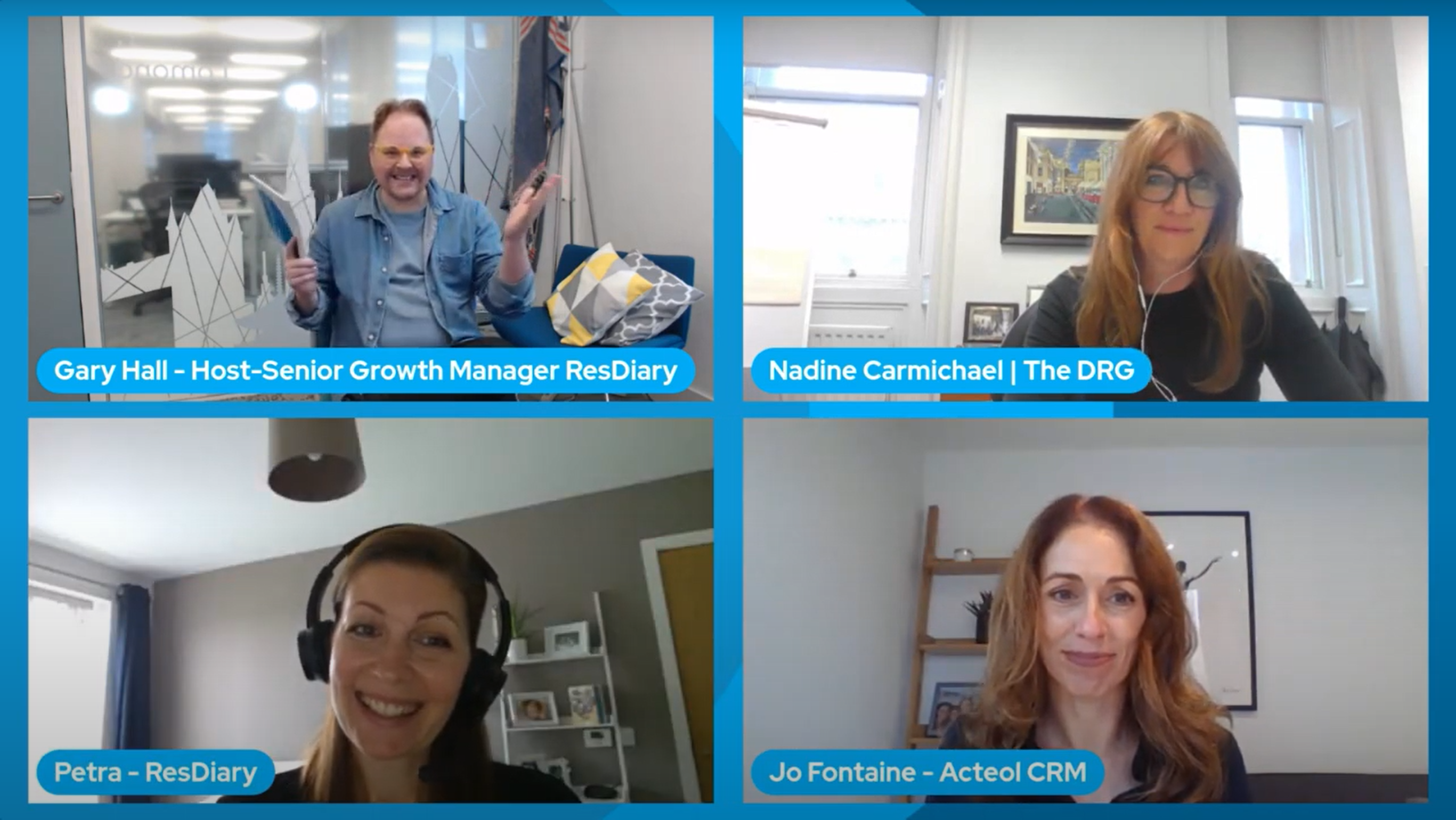 In this episode...
We have three incredible guests joining us:

Jo Fontaine, Head of Hospitality Sales Enablement & Partnerships at Access Acteol
Nadine Carmichael, Head of Sales and Marketing at The DRG
Petra Blazejovska, ResDiary Sales Consultant.

They are joined by our host, Gary Hall, to share their expertise and insights on the true value of diner data.
Jo and Petra showcase how an integrated CRM and TMS system not only helps you gather data, but also transforms it into more satisfied and profitable diners who keep coming back to venues.
Nadine shares valuable insights from her personal experience of transitioning to these systems and how they have successfully boosted bookings and profit at The DRG.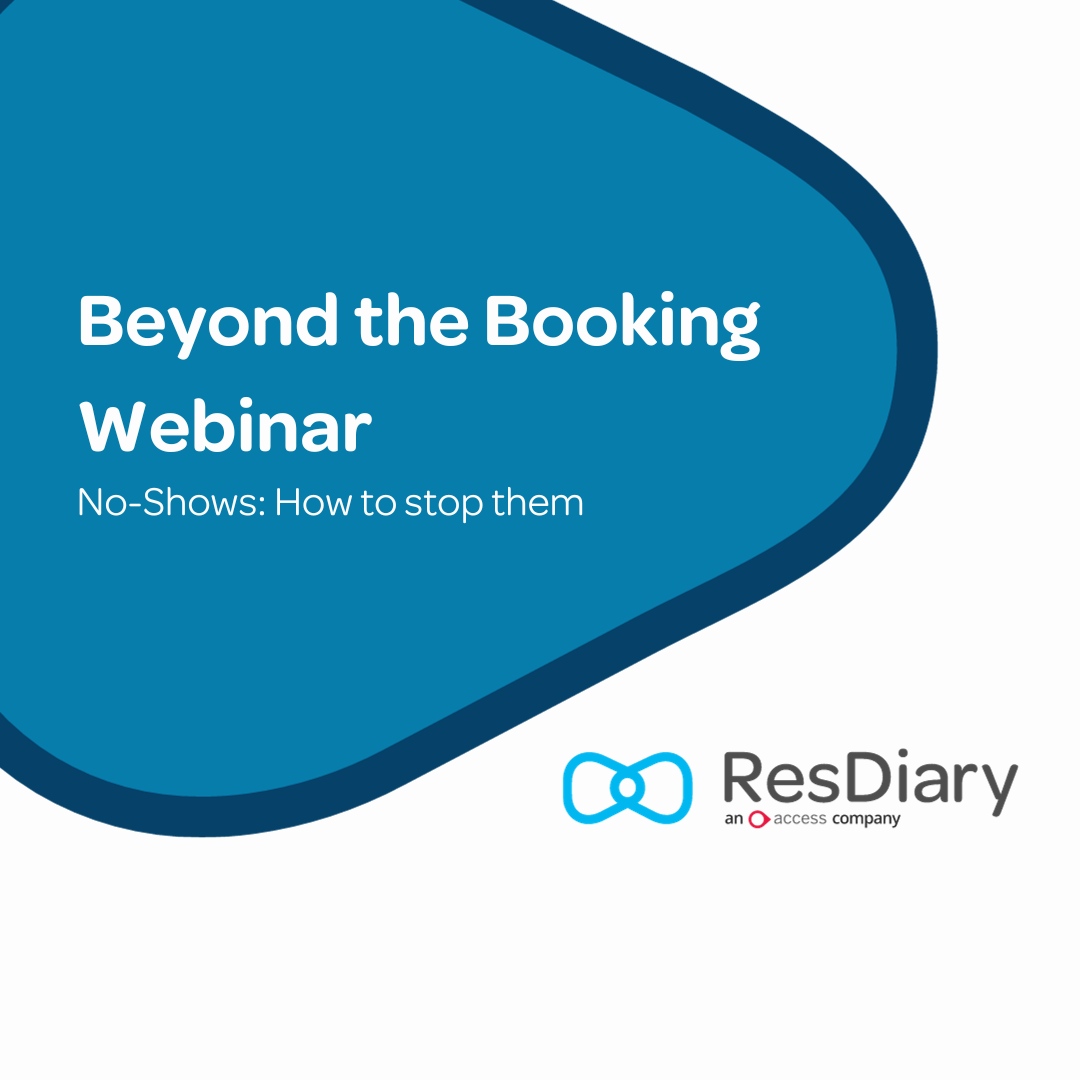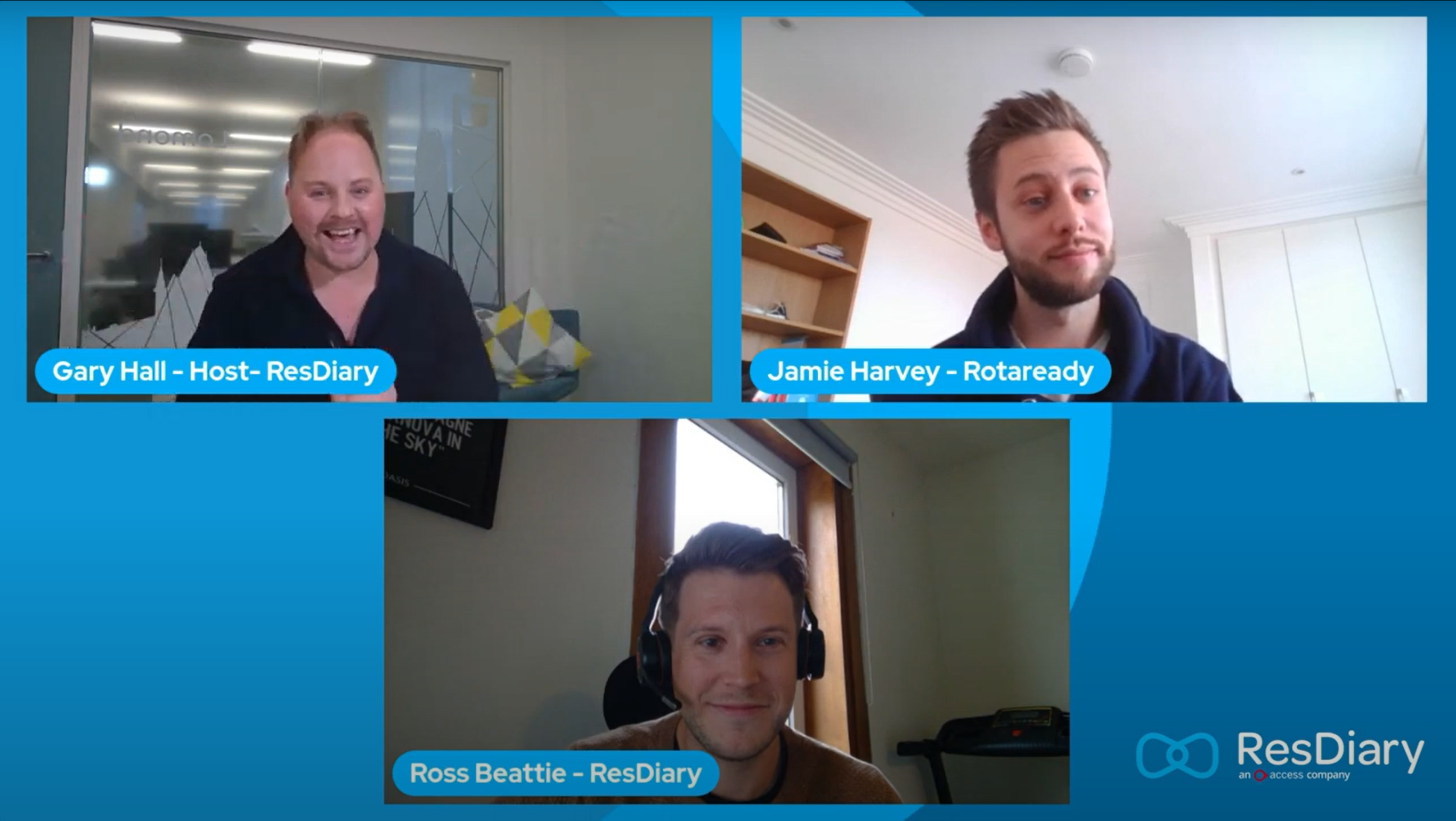 Episode 1.
No-Shows: How to stop them
Hosted by Gary Hall, we are thrilled to have Stephen Phillips, the Operations Director of Marugame, and John Rooney, a ResDiary Sales Consultant, join us as special guests. Together, we will explore the detrimental effects of no-show diners on venues and discuss effective strategies to minimise their impact.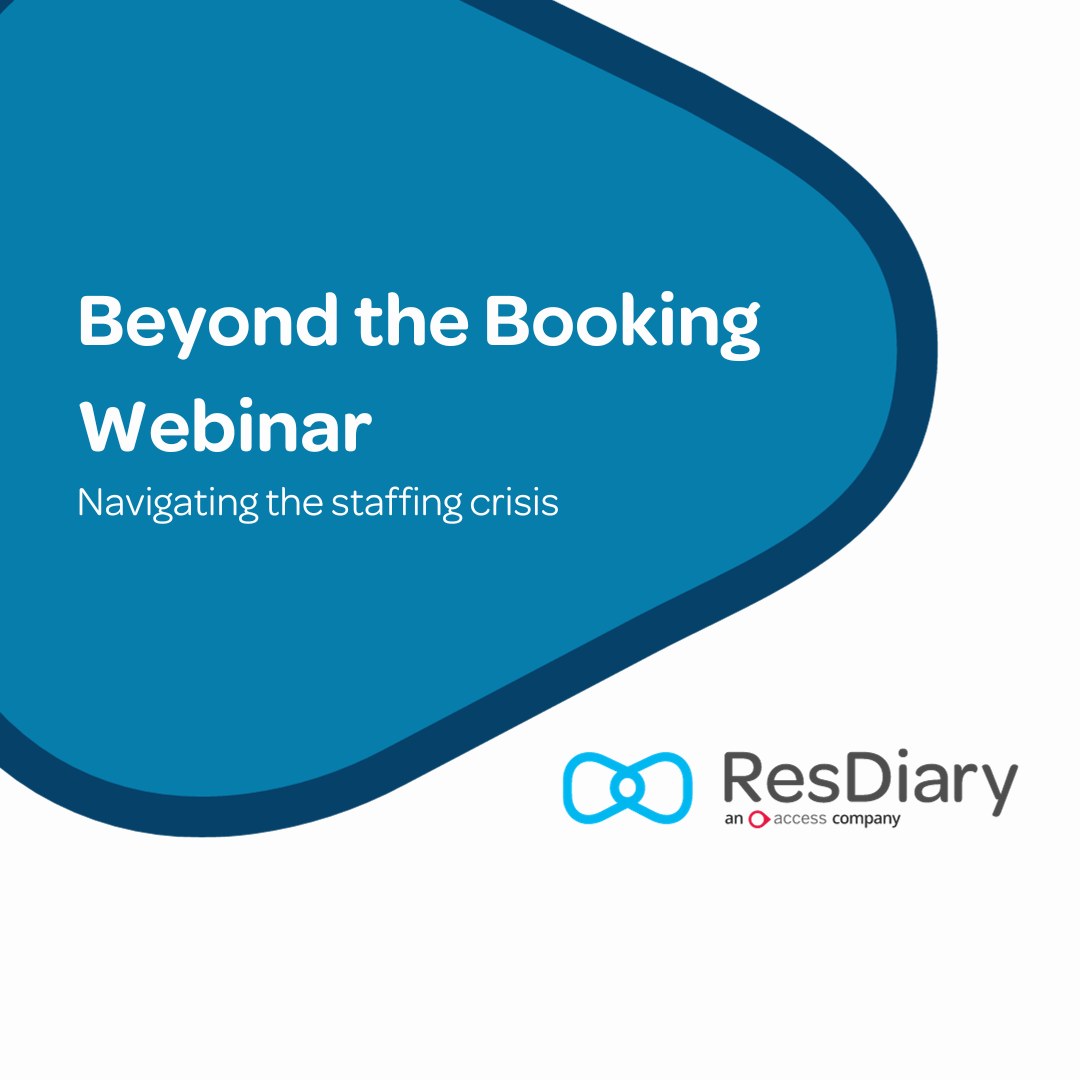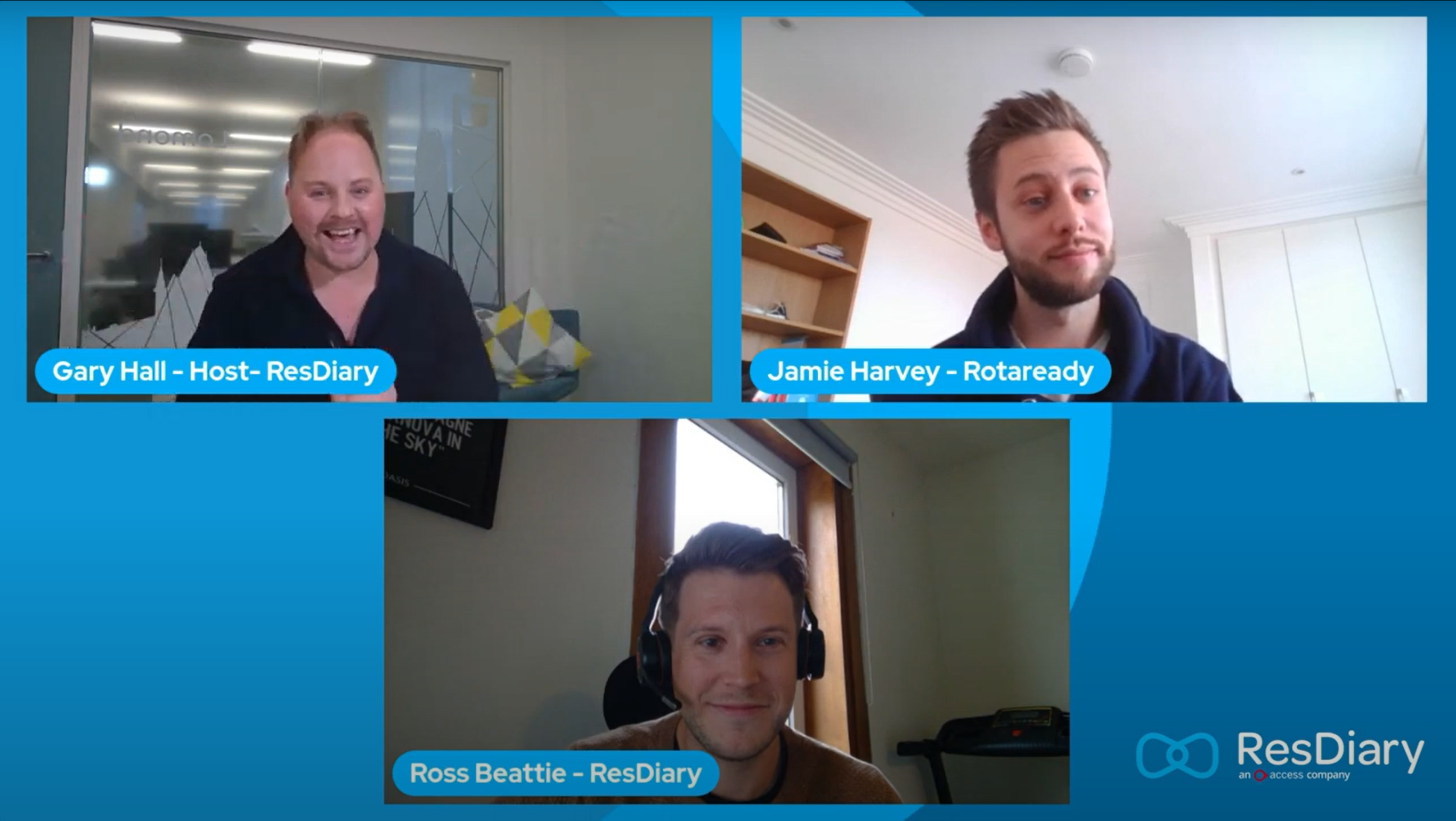 Episode 2
Navigating the Staffing Crisis
In this episode of The Beyond the Booking Webinar series we explore how Acess RotaReady and ResDiary work together to drive efficiencies in staff scheduling, and profit.