By Alex Rogers
14 Aug, 2023
The festive season is often the busiest time of year for restaurants and bars in the UK. Our latest report found that 80% of venues are busier than usual. While this can be great news in terms of restaurant bookings and revenue, there are also some common challenges venues face.
In this article, we're going to look at the six major hospitality headaches associated with the festive season, as reported in our latest industry report, 'Beyond the Booking: The Festive Season Unwrapped'.
Don't worry if any of these common festive season issues sound familiar to you, as you can take solace in the fact that you're not alone. More importantly, there are also solutions you can utilise to help you manage more table bookings and the stress-load on your team.
As you'll also see, early-preparation and promotion can also be key to helping you to minimise these headaches, which was the major conclusion we came to in our report.
Why not read the full report yourself to uncover the most important insights and advice on thriving this festive season?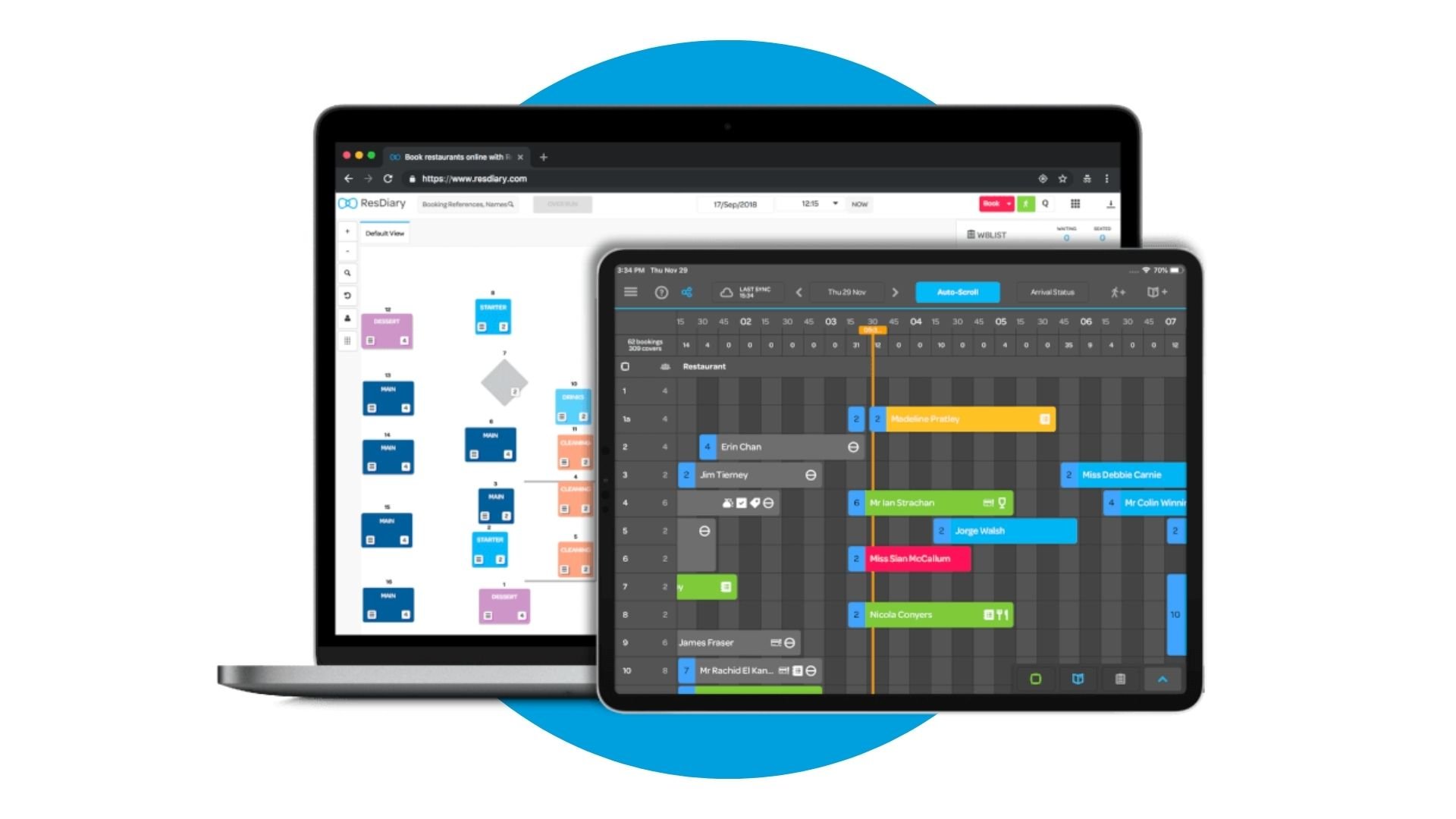 44% of venues said it becomes harder to spread bookings out
More customers means more workload for your team and the busier festive season means it's probably inevitable that you'll face issues in spreading your bookings evenly. Everybody wants that 7.30 pm slot on Friday night!
The impact of trying to serve too many diners in a condensed window of time is that your service could be diminished and you simply couldn't fit everybody in, both can negatively impact on your revenue.
You don't want that, especially as people tend to spend more during the festive season. So it's important to capture as many bookings as you can but spread them out in a way that makes it more manageable for your staff and more enjoyable for your customers.
A restaurant booking system like ResDiary can help avoid the headache of spreading out your festive seasons by doing it automatically. Our system makes it easy for you to set rules on the maximum number of bookings you can take at certain times. Once you've switched these on, anyone who tries to book online will only see the available times based on your rules, it's also the same if you're taking a booking over the phone.
The best thing about doing this with ResDiary, is that all of these rules and settings can be applied early on, with you only needing to set them up just the one time. In fact, the number of venues who agreed they share this problem dropped to just 20% when they planned for the festive season much earlier in the year (before August).
As you'll see throughout this article, this use of smart technology, combined with early planning is a recipe for less stress and more success during the festive season.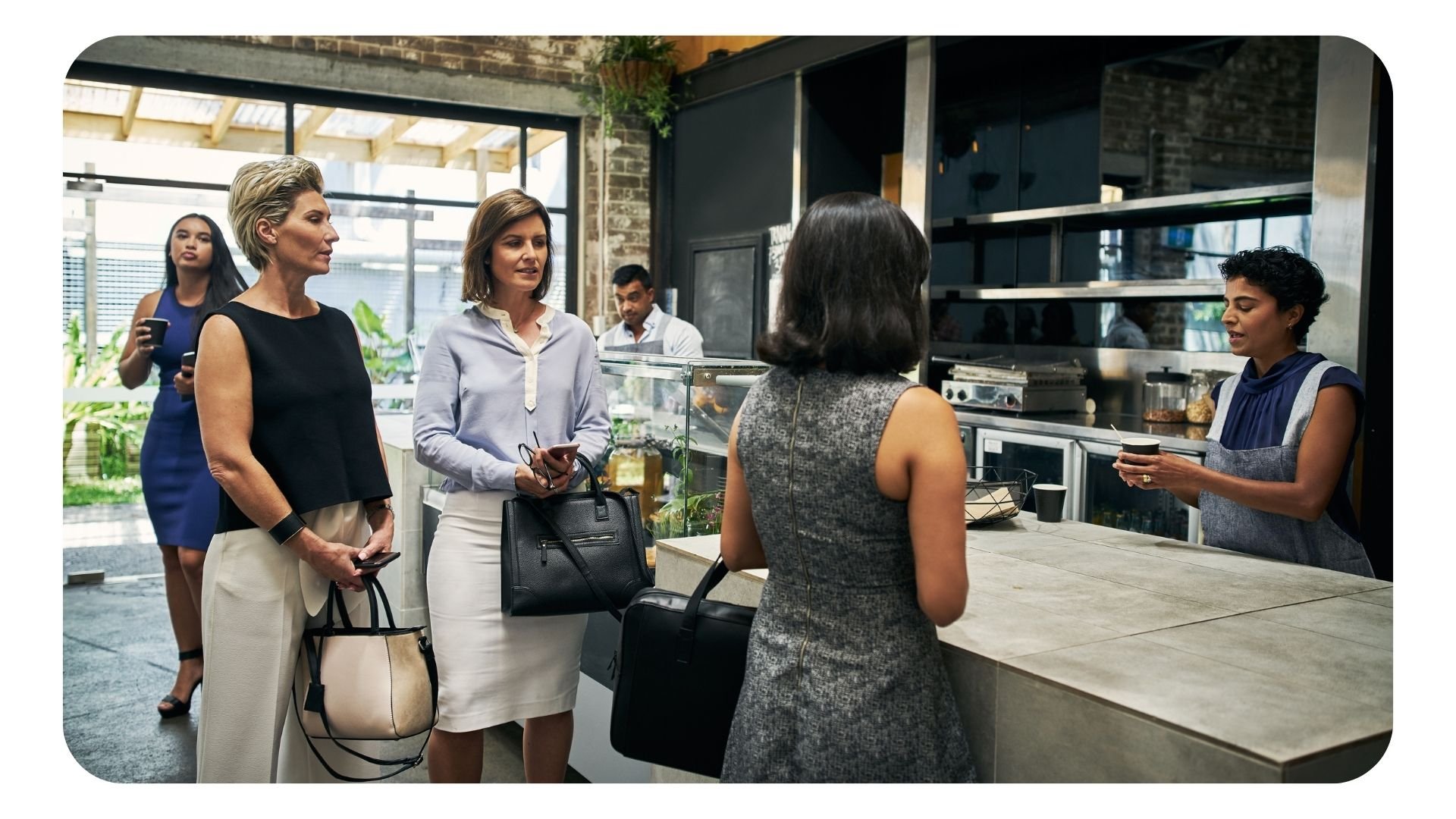 52% agree that they turn away more walk-ins
Despite online bookings becoming the norm for diners, many restaurants and bars still rely on a steady stream of walk-in customers, to some degree at least. But it's inevitable that during the busy festive season, the more bookings you take, the more likely it is that you'll have to disappoint more walk-in customers.
That in itself isn't a bad thing, especially if your restaurant is fully booked well in advance of the festive season. Our report found that only 30% of venues who prepared pre-August agreed that they turn away more walk-ins. That's a drop of 22 points!
What can be problematic, is if you're turning away more walk-ins simply because your staff are too busy to tend to them, before they get fed up of waiting, even if your venue isn't fully booked.
The right restaurant booking system can help you here, especially if you're planning ahead for the festive season. With ResDiary, you can create rules for your seating plan and how bookings are made well in advance.
We would advise you to space out booking availability during busy times, to help your staff manage their workload and maintain a smooth service. You may also want to keep a part of your venue available to walk-ins, which is why creating segments in your table plan can be a good idea.
Lastly, ResDiary's W8List™ feature can enable you to form an orderly queue for customers who haven't made an online reservation, without them clogging up your entrance by hanging around the door. Trust us - your staff and your customers will thank you for a smoother queueing experience!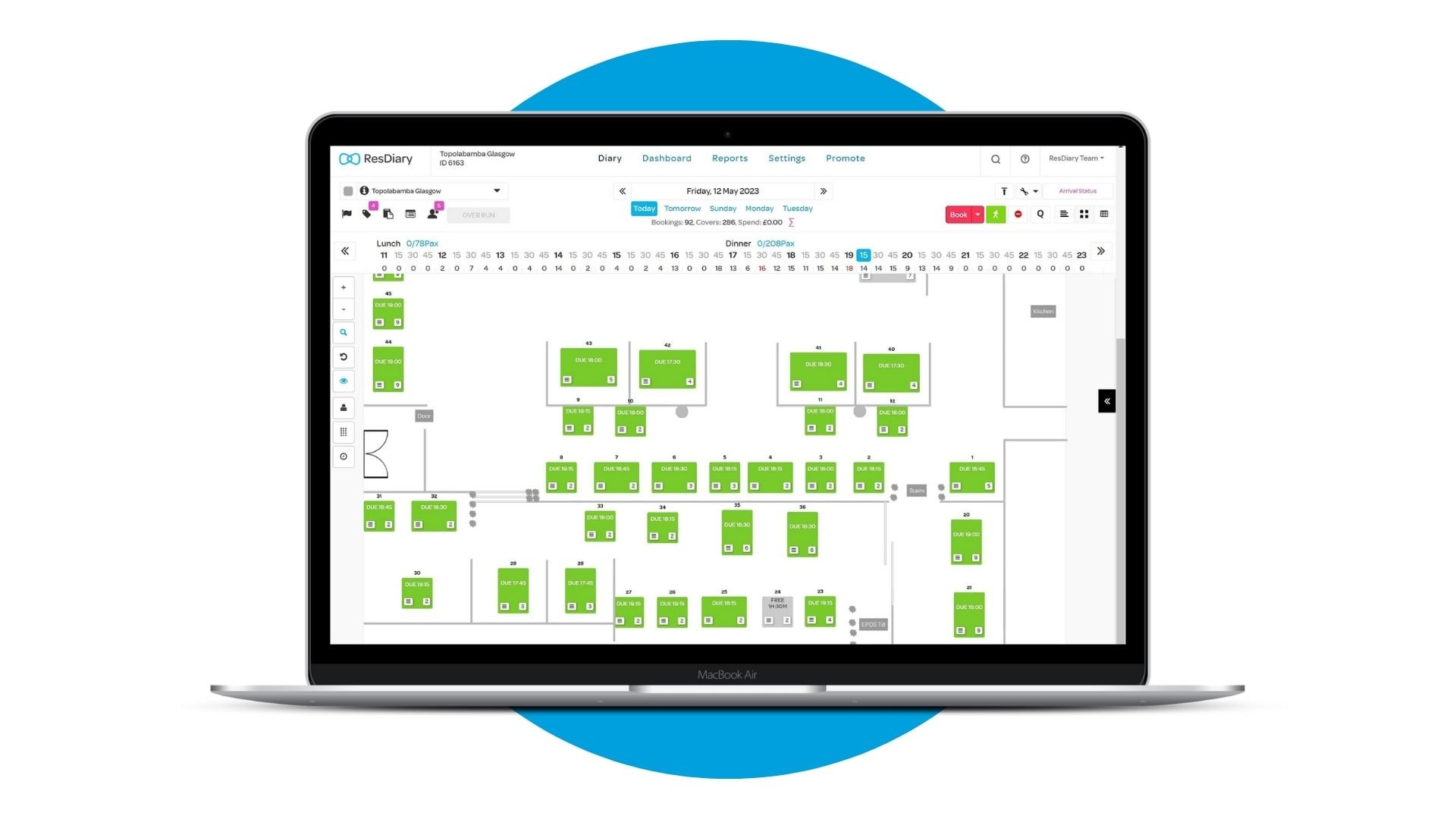 Almost half of venues (46%) agree that table planning becomes more difficult
Table planning can cause a headache for restaurant managers, even at the best of times. But the pain can really ramp up during the festive season!
Not only are most venues busier, they're also more likely to take more bookings for larger parties. Fitting these in can be tricky if you haven't got long enough or the right support to be fully prepared.
That's why this proportion drops again for early-planners, with just 20% of venues in the category said they struggle with table planning during the festive season.
You should definitely use a restaurant booking system like ResDiary to help digitise and automate your table management process. ResDiary's table management system makes it easy to set up multiple table plans that can be applied to different times of day for different times of year. It also enables you to create joins in your table plan, which the system will use automatically when it needs to, for a larger booking or even a party taking up a whole section of your venue, for example.
To put it simply, table management shouldn't be something you need to worry about. Again, if you set these rules early on, your reservation system should be able to completely remove this headache altogether.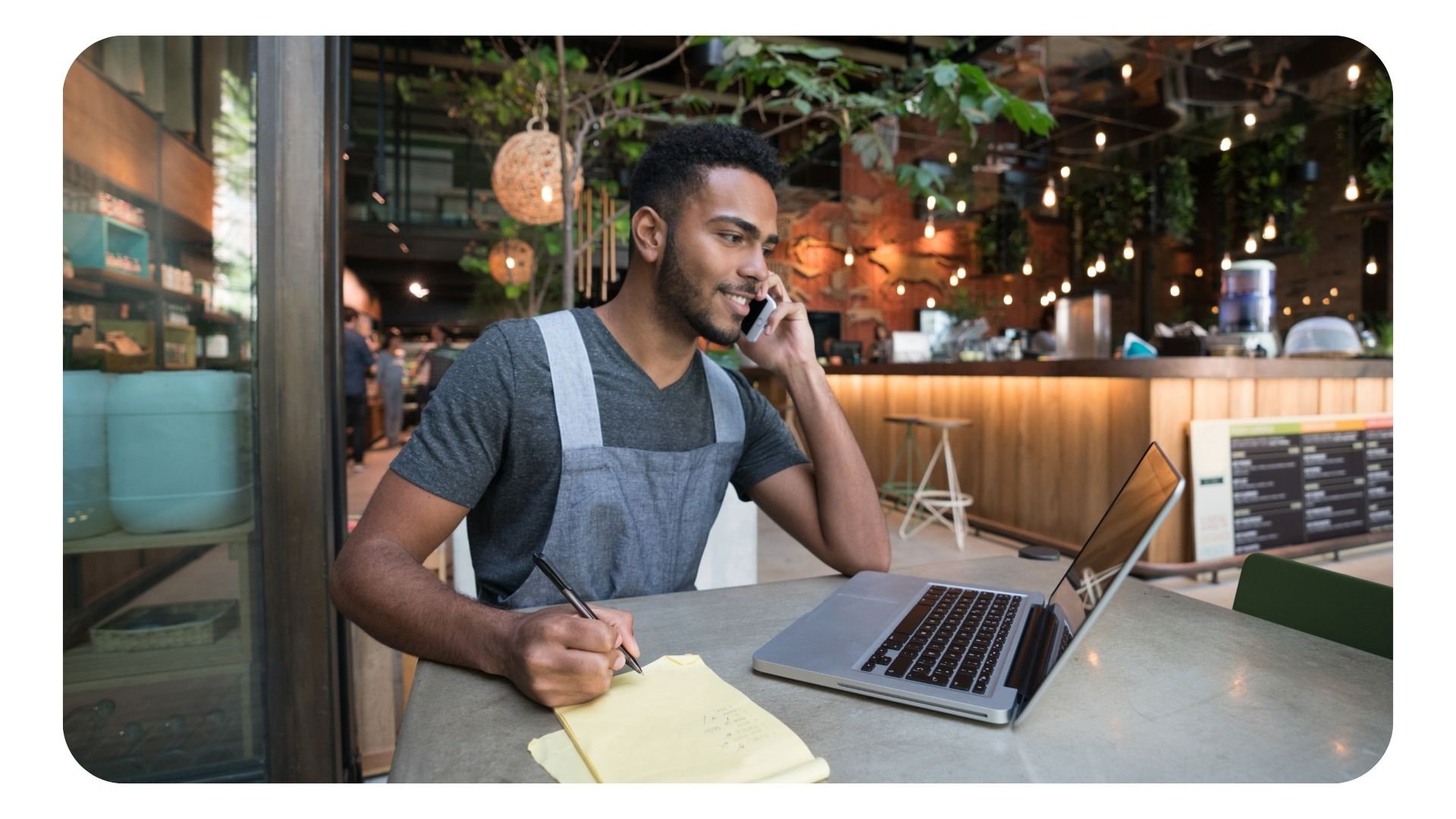 Almost half of venues (44%) said they miss potential bookings as staff are too busy to answer calls
You can probably imagine a time during a busy service when your team is working in full flow but there's a ringing phone that doesn't stop. Every time a call isn't answered could be another missed opportunity to take a booking and make more revenue.
This is one area where the advantages gained from early-planning only seem marginal, with just a 4% drop in the percentage of 'early-planners' who agree to the statement.
This suggests that the phone will continue to ring no matter how busy you are, but it's nice to feel wanted, right?
The solution here is to direct as much traffic as possible towards your online booking platforms. Why? Firstly, it's easier for people to do so, which is why it's becoming more popular as the preferred booking method. Our own analysis shows that for evening dining, half (48%) of diners make a reservation at least a week or more in advance.
Secondly, if you're using a restaurant booking system like ResDiary, the booking is saved and managed automatically. This heavily reduces and even negates any admin required for bookings by your staff.
This brings us to the final reason why it's important to direct more online bookings than phone calls. It will allow your staff to focus more energy on delighting the customers you have, creating a better customer experience.
With ResDiary, you can take online bookings 24/7 without your staff needing to lift a finger. As well as your own fully customisable booking widget for your website, you can also take reservations directly on Facebook, Instagram, and Reserve with Google, and they'll all be automatically saved in one place.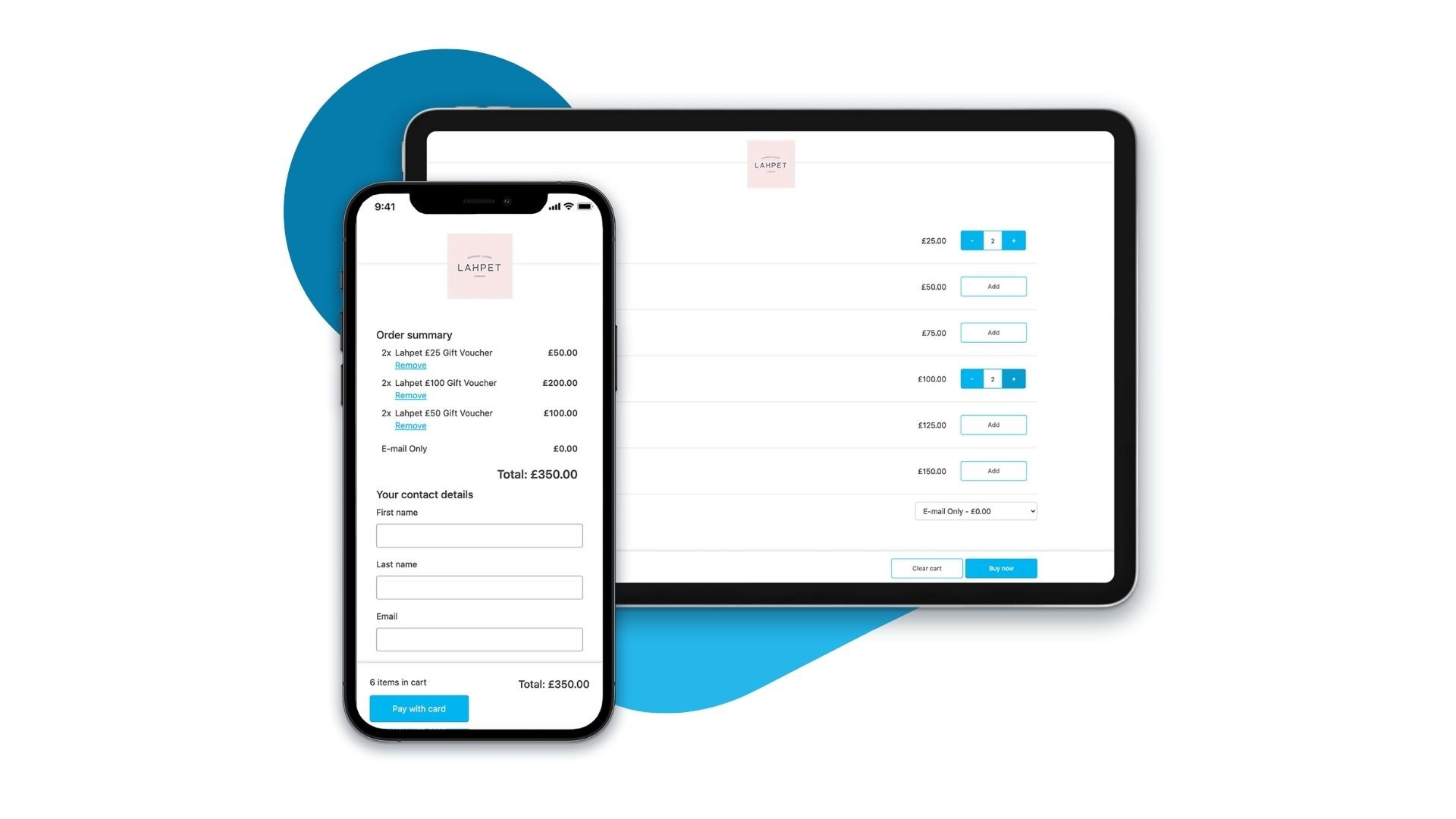 41% said they spend too much time chasing and confirming pre-orders
The bulk of your festive season bookings may come from larger groups, especially from business customers who are planning parties and groups of friends wanting to catch up to celebrate this time of year.
Pre-orders are a great way for your business to offer a great deal while also helping your team to ensure a smooth and pleasant service at this busy time. Plus, the earlier you can get all your pre-orders in, the better prepared both your front-of-house and your kitchen teams can be.
But anyone who's dealt with pre-orders knows, it can be a hassle chasing people for their choices.
At ResDiary, we absolutely agree that venues should be utilising pre-order menus for the festive season, but we've seen some businesses create more stress for themselves in how they manage them. That's why we wrote this helpful guide on how to reap the benefits of them at this time of year.
Don't forget, in most instances there are usually two people enduring the headache of chasing festive pre-orders, your staff and the person on the other end who's managing their group booking.
We provide a solution for creating and managing pre-orders in one place to make it easier for you and your customers, that fits seamlessly into their booking journey. Find out more.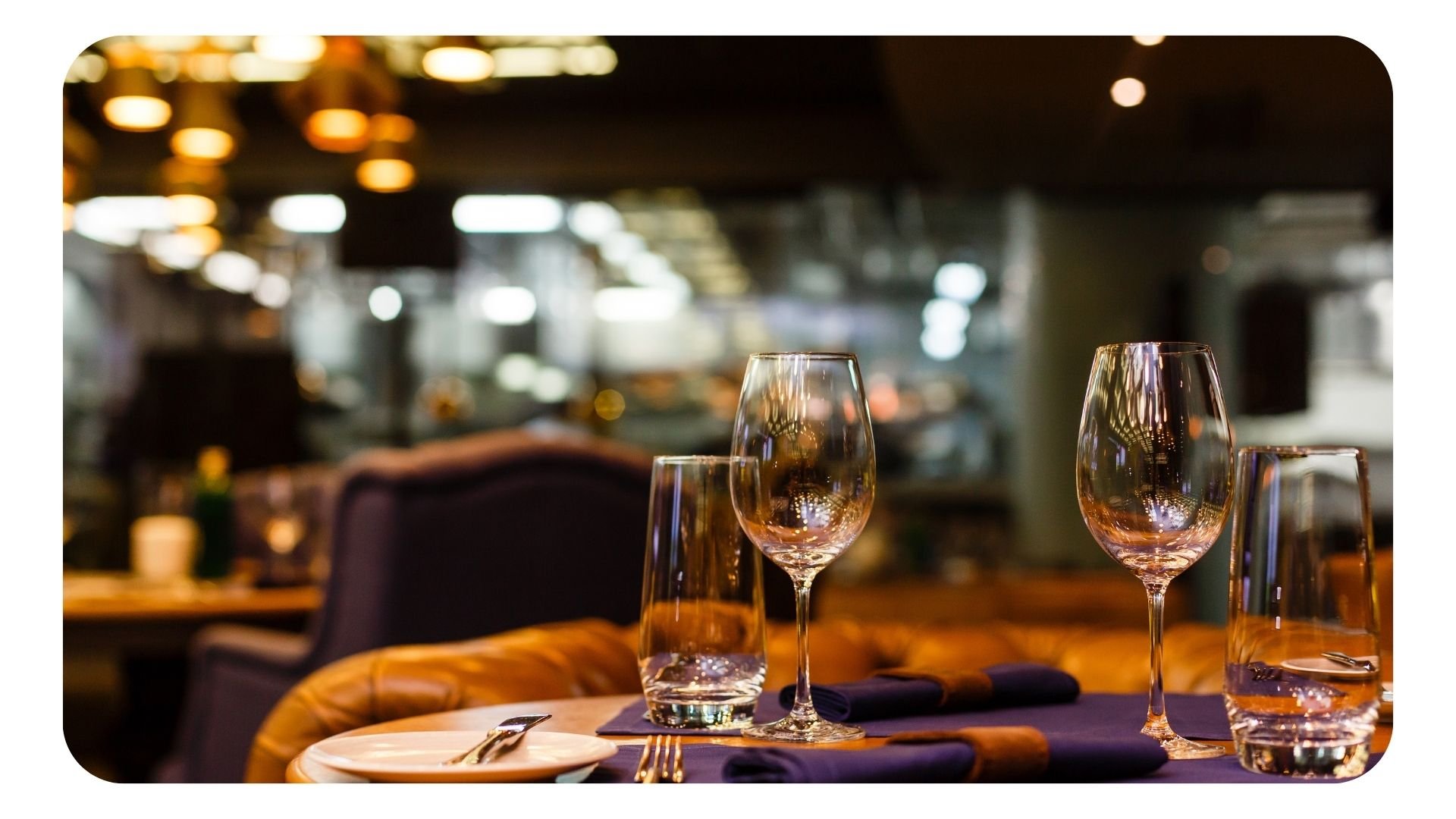 26% of venues agreed that experiencing no-shows is a challenge during the festive season
No-shows can be more than a nuisance, they're costing the hospitality industry billions each year. Our own data shows that they cost the average venue £1,325 in January and February of 2023 alone.
The last thing your restaurant needs are no-show diners, especially during the festive season when customers are likely to spend more, thus making every reservation all the more valuable.
Sending booking reminders is one way to help reduce the number of no-shows your venue gets at this time of year. A digital reservation system like ResDiary can help to automate this process, and any communications (email or SMS) can be fully customised to suit your brand with our system.
Deposits are also now commonly used to tackle the headache of no-shows, with some venues charging as much as £375 per head for cancellations. But the process of managing deposits can become a headache in itself without the right help.
Again, it appears that early planning can help to reduce the number of no-shows you'll see - just 10% of venues in the 'early-planners' category said they experience issues with no-shows during the festive season. But how can you prepare early-on to tackle them?
Taking deposits requires three core components;
A cancellation policy that customers can review when they book
The means to safely store payment details and process a payment if needed
A way for customers to easily cancel their booking within the agreed time frame in accordance with your cancellation policy.
ResDiary allows you to manage all three of these core components in one place, while also enabling you to set rules for if and when deposits apply (for example, for parties of six or more people). Our system is also integrated with Stripe (a PCI compliant payment service provider trusted worldwide) for storing payment details and processing payments.
Learn more about managing booking deposits in your venue.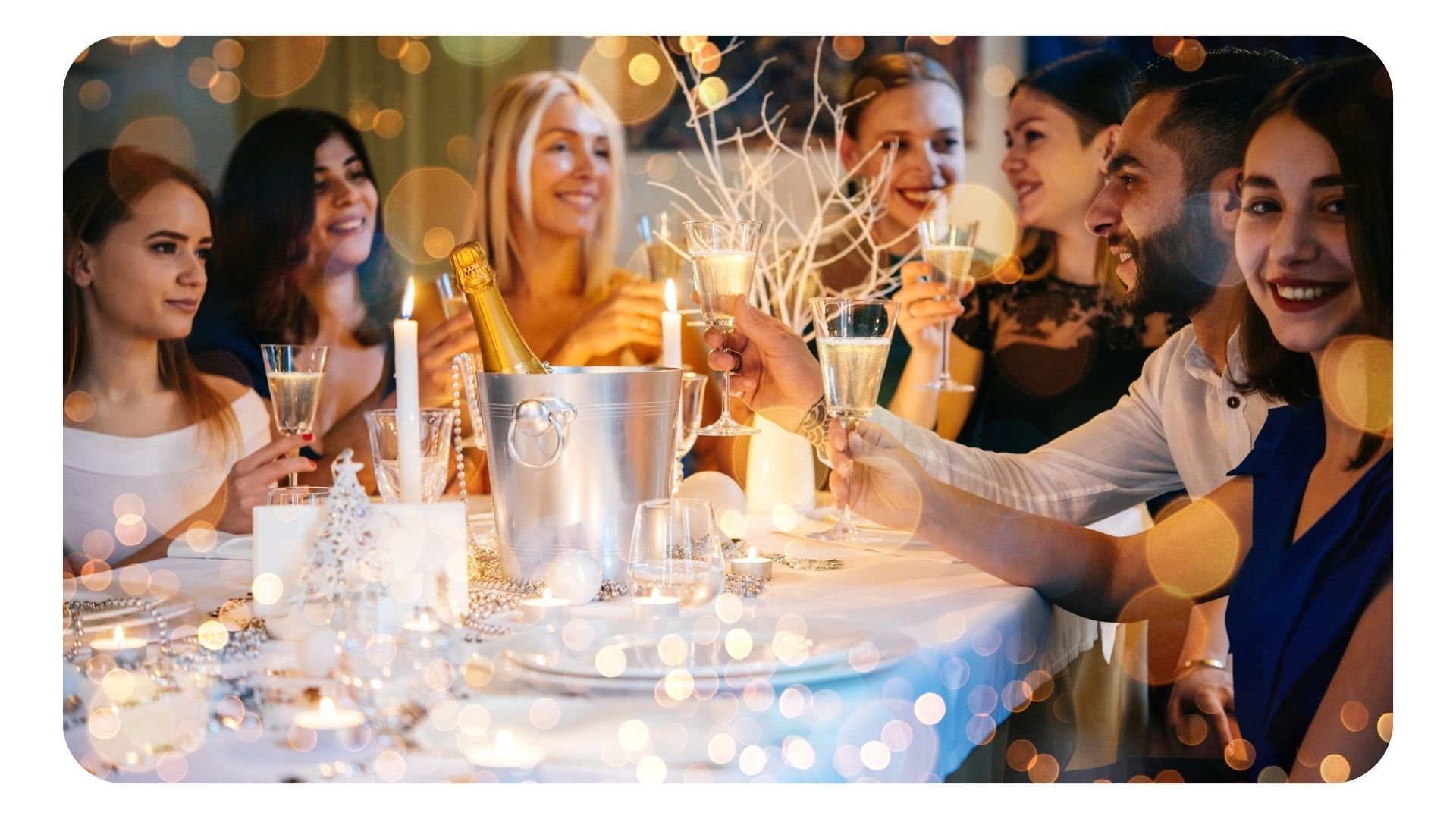 Summary
The busy festive season can create a number of headaches for hospitality staff and restaurant operators. But with the potential to take more revenue on every table, it's vital to your business success to overcome these challenges.
As you've read in this article, it's possible to plan and prepare early on, which has shown proven success for other venues. So, why not yours too?