By Alex Rogers
19 Sep, 2023
We know most restaurants are at their busiest during the peak hours between 7pm and
8.30pm. But how can restaurants and other hospitality venues attract more customers
beyond this window? How do you attract more table bookings during off-peak hours?

We sat down with Mat Weir, Founder & CEO of First Table, to find out how their platform is
helping hospitality businesses do just that, and to learn more about the benefits.
In this article, you'll discover why it is so important to attract more off-peak diners in order to
squeeze more value from every service. We'll also explain how easy it can be for you to
manage all those extra bookings, with the help of your restaurant booking system.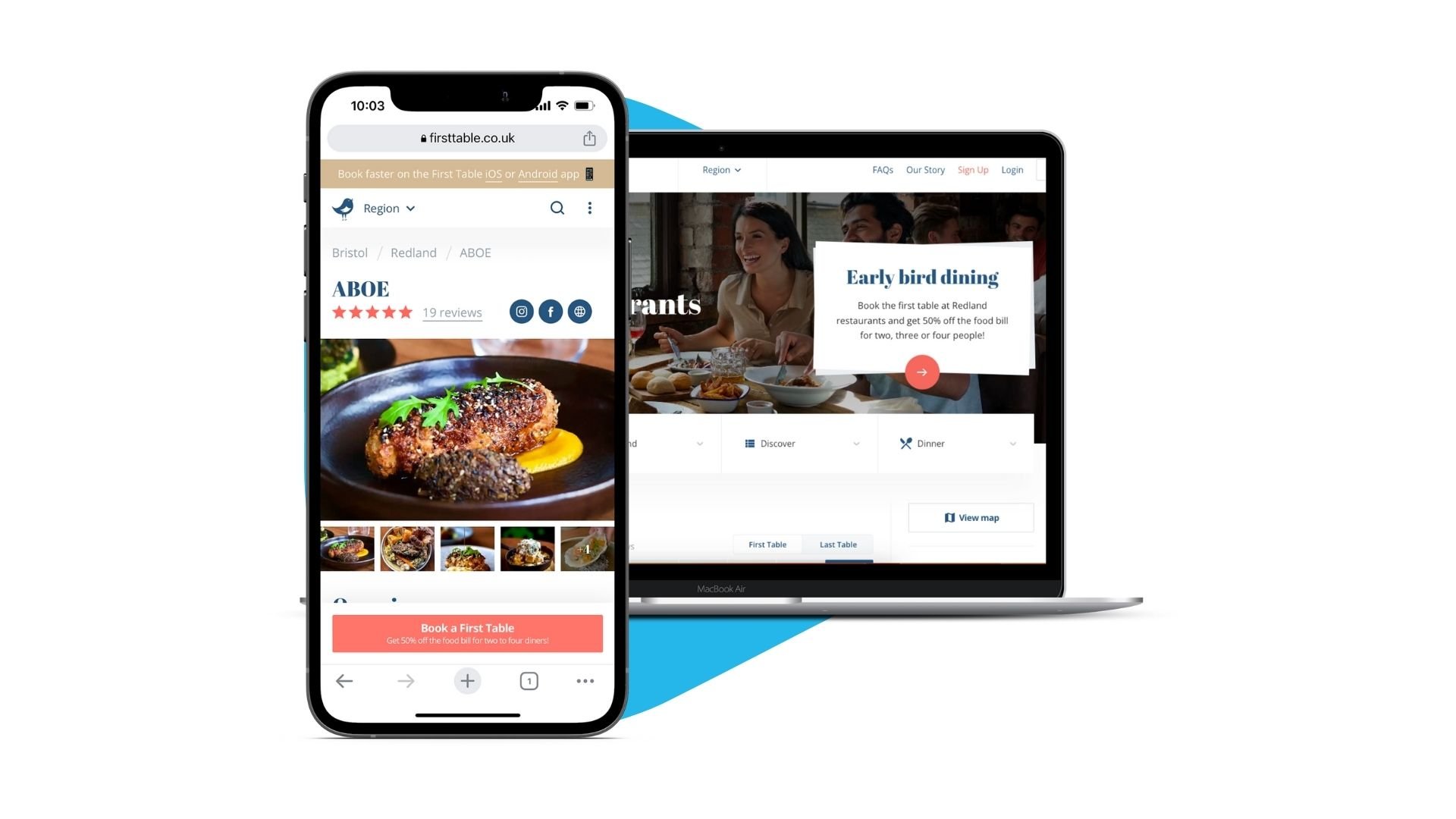 Introducing First Table
First Table is a restaurant discovery platform that rewards diners for dining early, with 50%
off the food bill for two to four diners.
With a compelling offer on the first table of the night, they're inspiring hundreds of thousands
of people to broaden their culinary landscapes by dining out more often. As a result, they're
cultivating an open and collaborative platform that helps restaurants leverage otherwise
empty tables.
As Mat Weir says, "Not only does the First Table offer give diners a reason to venture out more often, but we're also playing matchmaker for venues! By filling those off-peak tables, we're like the fairy godparents of the restaurant world, turning quiet nights into bustling soirées."
Mat's vision for First Table is to be at the forefront of the restaurant-tech industry by always
innovating, and elevating dining experiences around the world. The platform is currently
available in six countries, and 50 cities across the globe, six of which are in the UK - and is
launching in Manchester in the summer of 2023.
They currently have over 1,400 restaurants on their platform with more than 900,000 keen
foodies in our community, taking advantage of their offer and discovering new venues every
day.
You can learn more about First Table and their story here.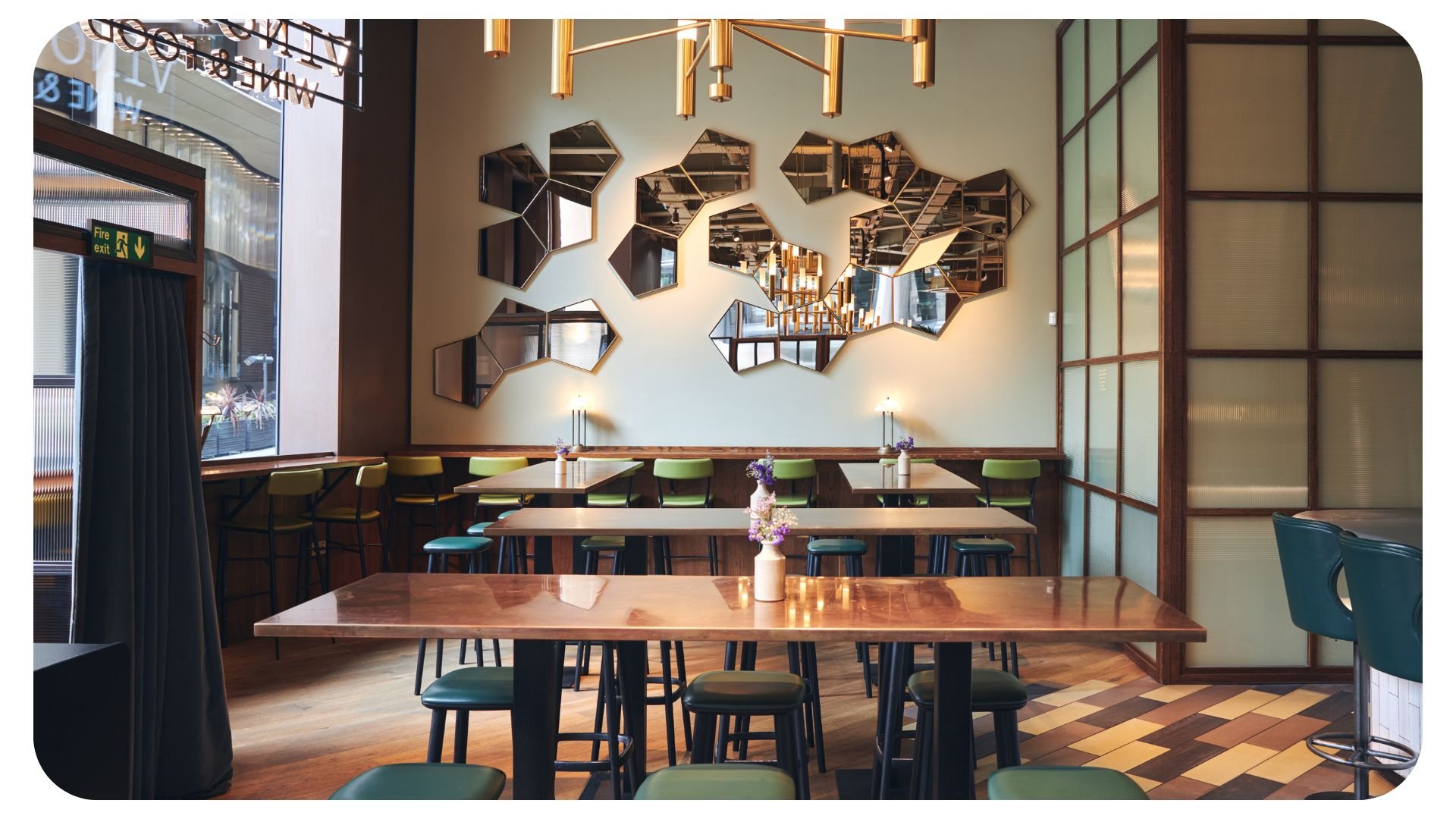 Why do you need more off-peak restaurant bookings?
Anyone who's worked in a successful restaurant will have experienced those busy peak
hours on a Friday or Saturday night, where the pressure is ramping up by the second.
Food orders backing up in the kitchen, special requests left, right and centre, the phone
ringing off the hook, and queues of both bookings and walk-ins all mingling around the door.
Then before you know it, it's 9pm and the place is suddenly half empty.
While there is a certain thrill to be had in keeping things under control during those peak
hours, it's not great for the long-term health of your business - or anyone who works there!
The ideal scenario is to have a steady stream of customers coming in and enjoying a smooth
service from start to finish. Also, if your service runs for six hours in the evening, you want to
be sitting tables and taking revenue for the entire time, not just two hours in the middle.
As you read through this article, you'll learn how these needs can be met with the help of
First Table and ResDiary. You'll also discover some other benefits that could be game
changing for your business.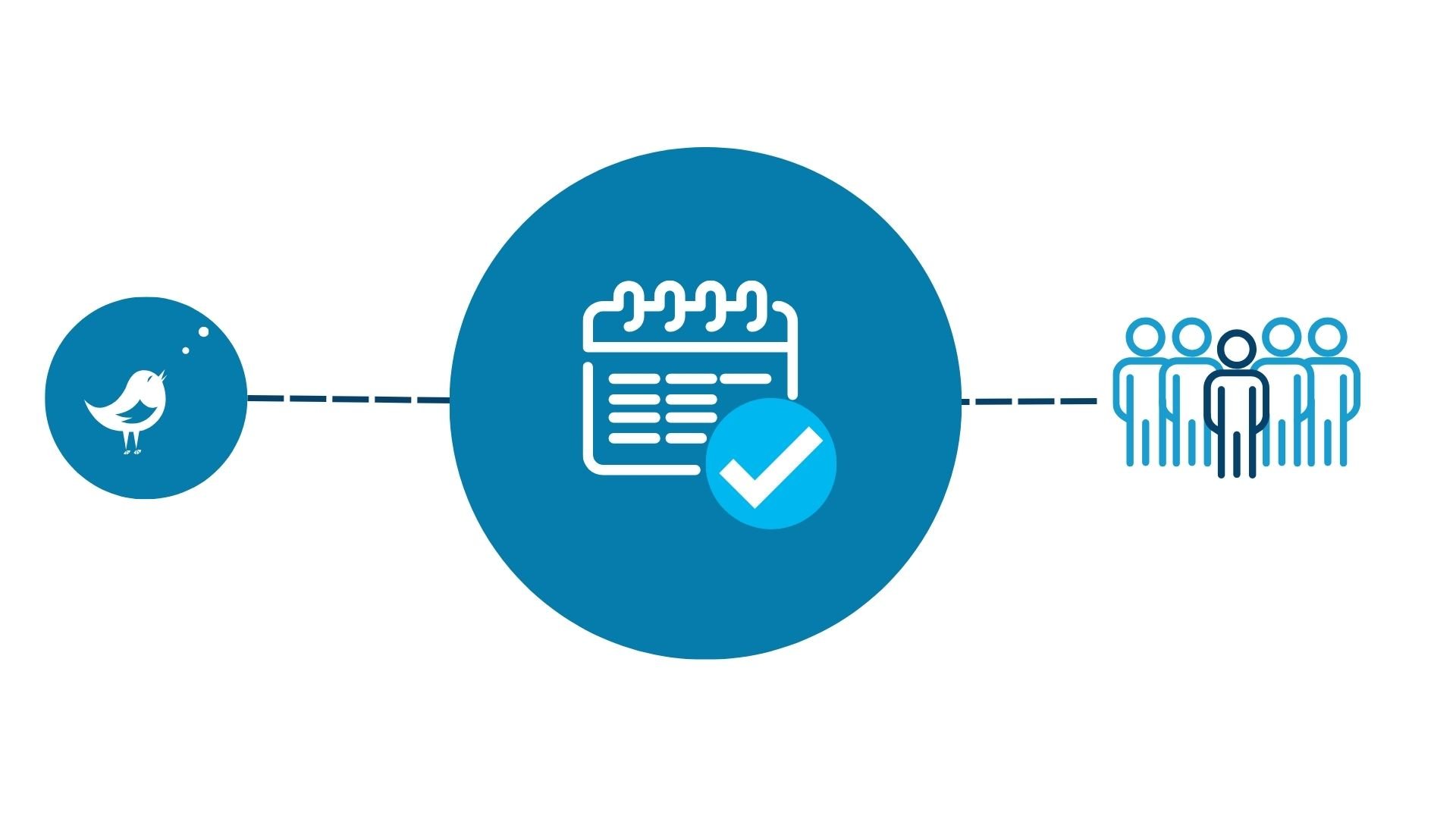 Solving the challenge: How to attract more off-peak table bookings?
Attracting reservations is a challenge that all restaurants face. Whether they're new or
long-established, it's important to ensure a healthy flow of new customers is always coming
in.
There are of course a number of ways you can bring more diners into your restaurant. But
ensuring your venue is available online and accepting online bookings is the most important
first step.
As Mat says, "In the grand theatre of the digital age, if your hospitality venue isn't taking
centre stage online, it might as well be playing hide and seek... and not the fun kind!"

With that in mind, if you haven't done so already, make sure your customers can book online
by using a widget for your website. Don't stop there, though. With ResDiary, you can also
take online bookings across multiple platforms, including First Table, Instagram, Facebook, and Reserve
with Google, and Dish Cult. You can then manage them all in one place.
The common problem is that even busy restaurants with long waiting lists are often faced
with the dilemma of trying to spread out their bookings beyond those peak hours of
7-8.30pm.
So, how do you do it?
Here's where First Table and ResDiary can help. When you showcase your restaurant on
First Table, you'll entice more diners to book those early and late tables by offering 50% off
the food bill when they make their reservation.
Their offers are only available for seven days from the current date when a customer is
searching, which also creates a sense of urgency for them. As Mat puts it, "It's like a
limited-time invitation to a VIP feast – you've got to grab it while it's hot!"
Now, you may be thinking that 50% off of the food bill seems like a lot to give away for the
sake of an off-peak table booking. But as you'll see, when we get to discuss the benefits in
more detail, this method can actually help you grow your customer base and protect your
profitability on every booking at the same time.
ResDiary is fully integrated with First Table, which means every booking captured on their
platform is automatically fed through to your restaurant booking system. Which is great,
because it means no more manual transfers!
But there's also more you can do with ResDiary to help spread out your bookings beyond
the busy peak times. You can set up smart rules to help spread the booking availability when
customers are looking to make an online reservation. This can be based on certain days and
times, different sections of restaurant, and group sizes.
So, you set the rules, and ResDiary does the rest.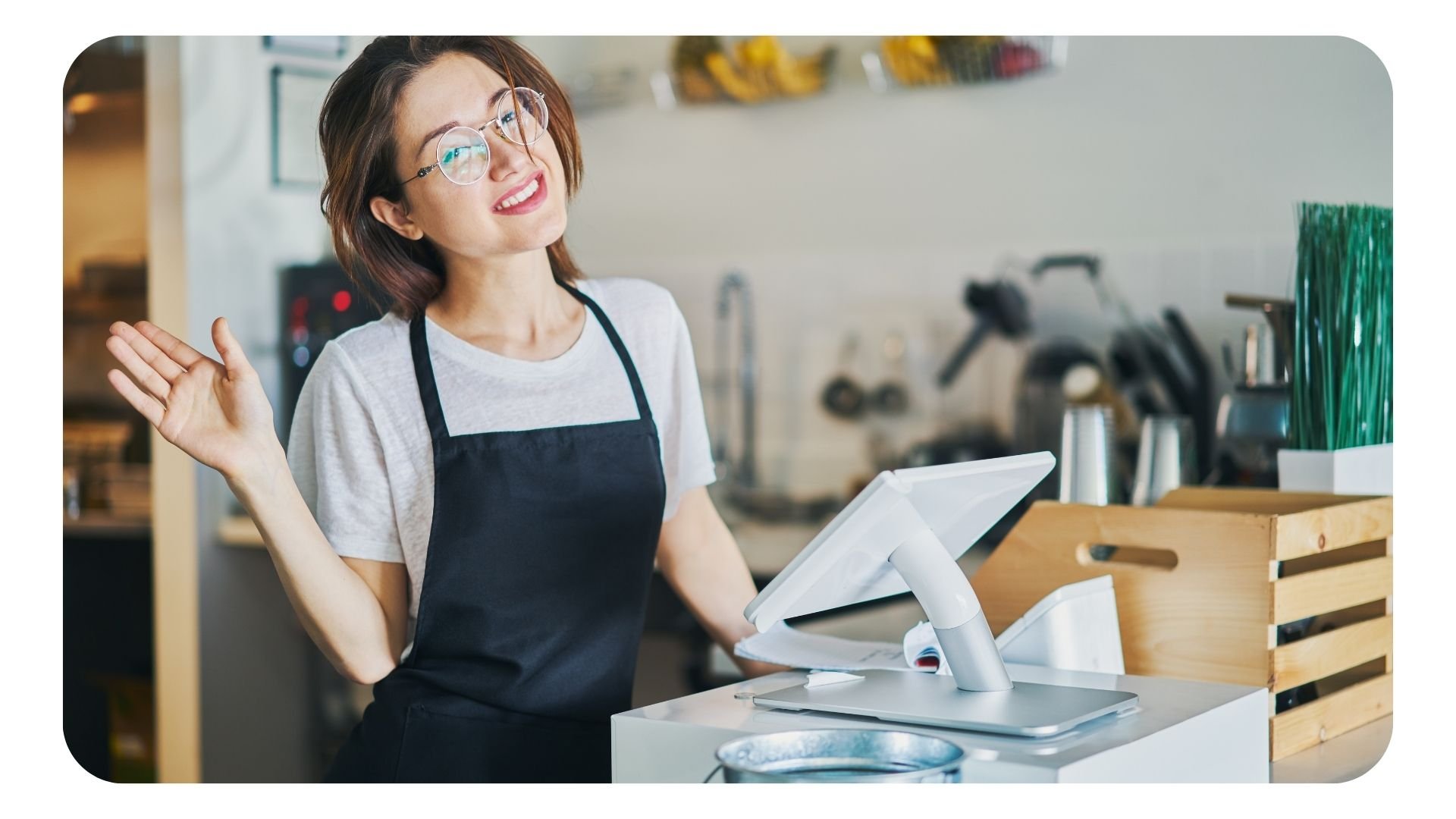 What are the benefits of using First Table and ResDiary to attract more off-peak bookings?
We discussed some of the core reasons why restaurants need to bring in table bookings
outside of the peak times above. As Mat told us frankly, "To put it simply, empty tables don't
make money!"

Now, we can look at some of the other important benefits that could be game changing for
your business.
Benefit #1: The Allure of New Faces
Did you know, a whopping 75% of First Table bookings are customers dining at venues for
the first time? That's not just a meal; it's a golden opportunity to grow your customer base
exponentially.
As Mat says, "It's the classic tale of first impressions lead to lasting loyalties. If you offer a
patron a memorable experience during their first visit, they'll be back and ready to relish the
full menu at its regular price next time."
Low and behold, that certainly was the case for ABOE, a popular restaurant in Bristol that's
also a ResDiary and First Table customer. 17.5% of their total bookings come to ResDiary
from First Table and 92% of those are first time customers.


Benefit #2: Kickstarting the Night
There used to be an old trick of putting your first customers in the window to make the
restaurant look busy, suggesting there's a great atmosphere to be had inside. With First
Table, you won't have to pretend to look busy and hope for the best. With more early tables
already booked, you'll kickstart every night with a great atmosphere.
Mat describes it as more than filling tables, he says, "It's about setting the tone. By ensuring
venues get their nights off to the best start possible, we can help them create a great
atmosphere that people want to join in on. We're like the opening act that guarantees the
main show is a hit!"
There are operational benefits too, as according to Mat, "Early bookings mean an early
influx of revenue. It's music to any restaurateur's ears! With a consistent flow right from the
get-go, restaurants can optimise their operations and provide a better dining experience
throughout the evening."
Benefit #3: Keep the drinks flowing!
It should be noted that while the deal is a tempting 50% off the food bill, drinks are served at
full price.
This arrangement fits snugly within the restaurant's regular margins, ensuring that, as Mat
puts it, "the coffers jingle with incremental revenue from tables that might have otherwise
echoed with silence."
We recently spoke with a ResDiary merchant who has been using First Table since 2020.
When they shared their success story with us, one of the biggest revelations was the value
of those late table bookings (post 9pm), especially when they were in groups.

Why do you think that was? Because they found that the later bookings generally all enjoy
more drinks with their meal, which boosts their booking value exponentially.
Benefit #4: Boosting your online presence
There are many ways you can advertise your business, whether that's on social media,
search engines, or indeed press adverts. But how can you be sure that you're hitting the
right eyeballs? And how can you be sure your marketing efforts are supporting your
operations?
Mat says, "First Table isn't just about filling seats; it's about amplifying your venue's
presence online. By helping venues garner more reviews, they can help you attract more
views from dedicated foodies, and also support your SEO."
The beauty is that if you're a ResDiary customer, any online bookings made on those
platforms will be fed directly into your diary. This creates a seamless experience not just for
your customers, but for your staff too.
Benefit #5: Another tool to tackle no-shows
With First Table, diners pay a booking fee up-front to secure their reservation, which means
they've got something to lose - or 'skin in the game' as Mat says. If they don't show up, they
don't get their booking fee back.
At ResDiary we often say, cancellations can be a good thing, so long as they're made early
enough for you to re-sell the table. First Table's cancellation policy is also crafted not just to
deter no-shows but to promote thoughtful cancellations.
It encourages diners to free up their table early so another eager diner can grab the spot.
And the cherry on top according to Mat? "If someone else swoops in to book that cancelled
table, the original booker receives a full credit on their account, ready to be used for another
culinary adventure."
Would you like to learn more about reducing the negative impact of costly no-shows? Read
more.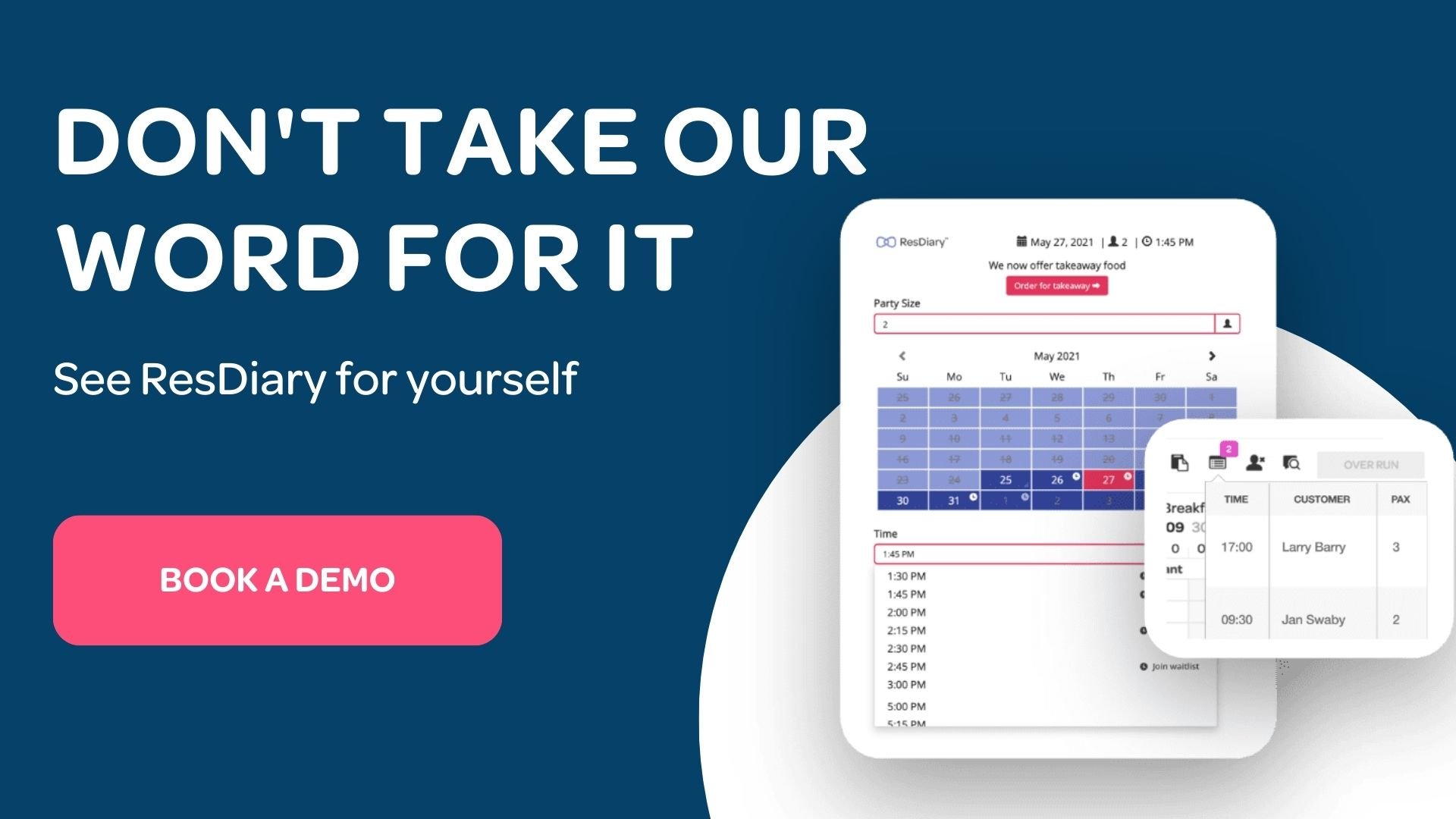 Start selling more off-peak bookings with First Table and ResDiary
As you can now see from this article, there are many, many reasons why your restaurant
should be seeking out more off-peak table bookings, either side of that busy period between
7-8.30pm. Whether you're looking to reel in more romantic duos early-on or bring in bigger
groups who tend to drink more after 9pm.
Mat also reminds us of one key takeaway from our discussion in relation to creating
valuable customers in the long-run. He says, "A significant portion of First Table's magic lies
in introducing new patrons to venues. With a large portion of our diners visiting restaurants
for the first time, it's not just a meal; it's the beginning of a potential long-term relationship."

ResDiary and First Table's simple integration makes it easy for you not only to capture more
online bookings, but also to manage them in a seamless fashion.
We encourage you to start selling more off-peak bookings as soon as possible to potentially
change your business. This can begin with you reading the story of ABOE, a restaurant
that's enjoyed success from combining the power of these two systems.
You can also click here if you'd like to see ResDiary in action with one of our friendly experts.