By Laurence Small
21 Feb, 2023
Mother's Day presents a great opportunity for venues to drive revenue and brand recognition. In this article, we share the latest advice for restaurants to get the most bookings and sales from this special event.

We have seven fool-proof ways to help you fill your restaurant, bring in more sales, and give mums the best possible Mother's Day dining experience.
It all starts with attracting more customers with special promotions and menu items, and making everyone aware. Then you'll want to ensure that you make the most of the available space for each service, without sacrificing a stress-free and smooth service. Lastly, think about the extra finishing touches you can provide to give your customers the kind of Mother's Day experience that they'll be talking about for years to come.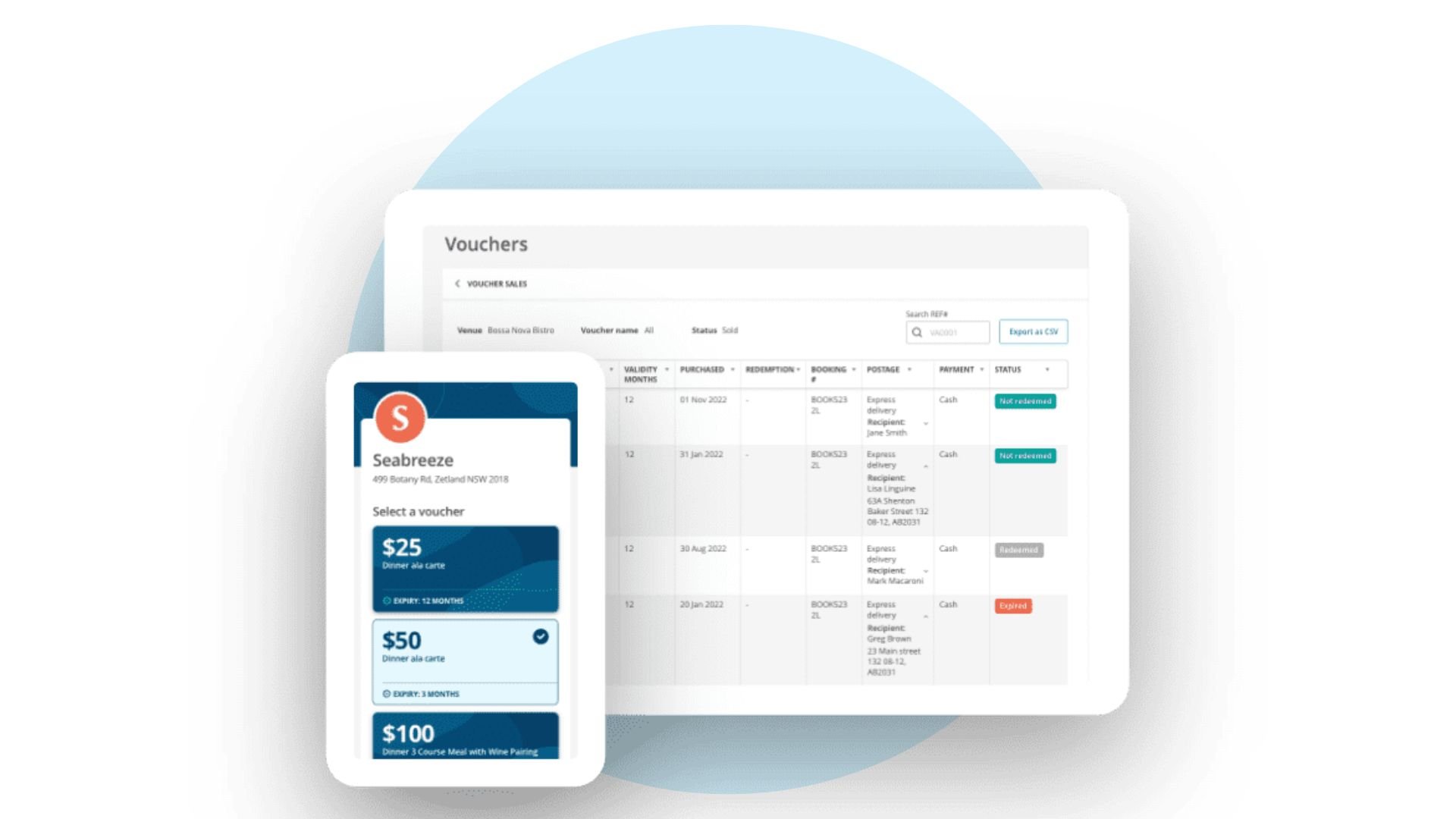 #1 Create a promotional offer for attracting more advanced bookings
Creating a special offer or discount is one of the most popular methods restaurants use to attract new customers and maximise advanced table bookings, and there's a good reason.
Customers love a great deal - 54% say that coupons and discounts encourage them to try a new restaurant and better still, the same study also shows that 54% of people will spend more at a restaurant when they have a coupon!
Special events like Mother's Day are a great reason to launch a one-time discount or special fixed price menu, and the themes for your marketing content can create themselves (more on that shortly).
Could your venue introduce an incentive like mums can eat dessert for free or even get lunch for 50% off?
Of course, Mother's Day lunch or dinner is usually a family event, so you can even set a discount or set-price offer for the whole booking.
With ResDiary, you can set up promotions for online bookings. This feature allows you to advertise your promotion on the widget on your website and even accept prepayments for set-price deals.
Once the booking has been made, the app will automatically show your front-of-house team who's booked and paid for the promotion, so you can adjust your table setting and service accordingly.
#2 Make a special Mother's Day menu
Discounts may be an effective way to attract diners to your restaurant, but for Mother's Day, we would definitely recommend creating a special menu offering.
Special menus are amazing options for two very good reasons: customers love them and they can seriously help your kitchen staff during a busy service. Mother's Day is also a great excuse to mix things up and give both new and existing diners something to get excited about.
Remember, Mother's Day bookings will usually be made by family members who are looking to treat their mum to something really special. They're also likely to be looking out for great value too, especially if the whole family is planning to celebrate together (including kids).
Whether it's for lunch or dinner, you can create a unique experience that ticks both of these boxes.
Ask your chefs to think outside the box. Mother's Day may fall on a Sunday but many people may be looking for something different to the traditional roast dinner. Could your restaurant offer a twist on afternoon tea or tapas to spice things up for them?
Don't forget that Mother's Day doesn't have to be a one-day event in your restaurant. Many families will be making bookings across the whole weekend, which means you've got ample opportunities to attract and serve as many customers as possible during lunch and dinner services.
With ResDiary, restaurants can set up options to pre-order and pay in advance, which can be a massive help if you're catering for big families who are looking to celebrate Mother's Day together.
Of course, those notes are saved with the booking for your front of house staff to see in the app. Pre-ordering and even pre-payments can also help to relieve some of the burden on your kitchen staff, and also avoid any awkwardness of splitting the bill at the end - we can't have mums paying for their Mother's Day meal now, can we?!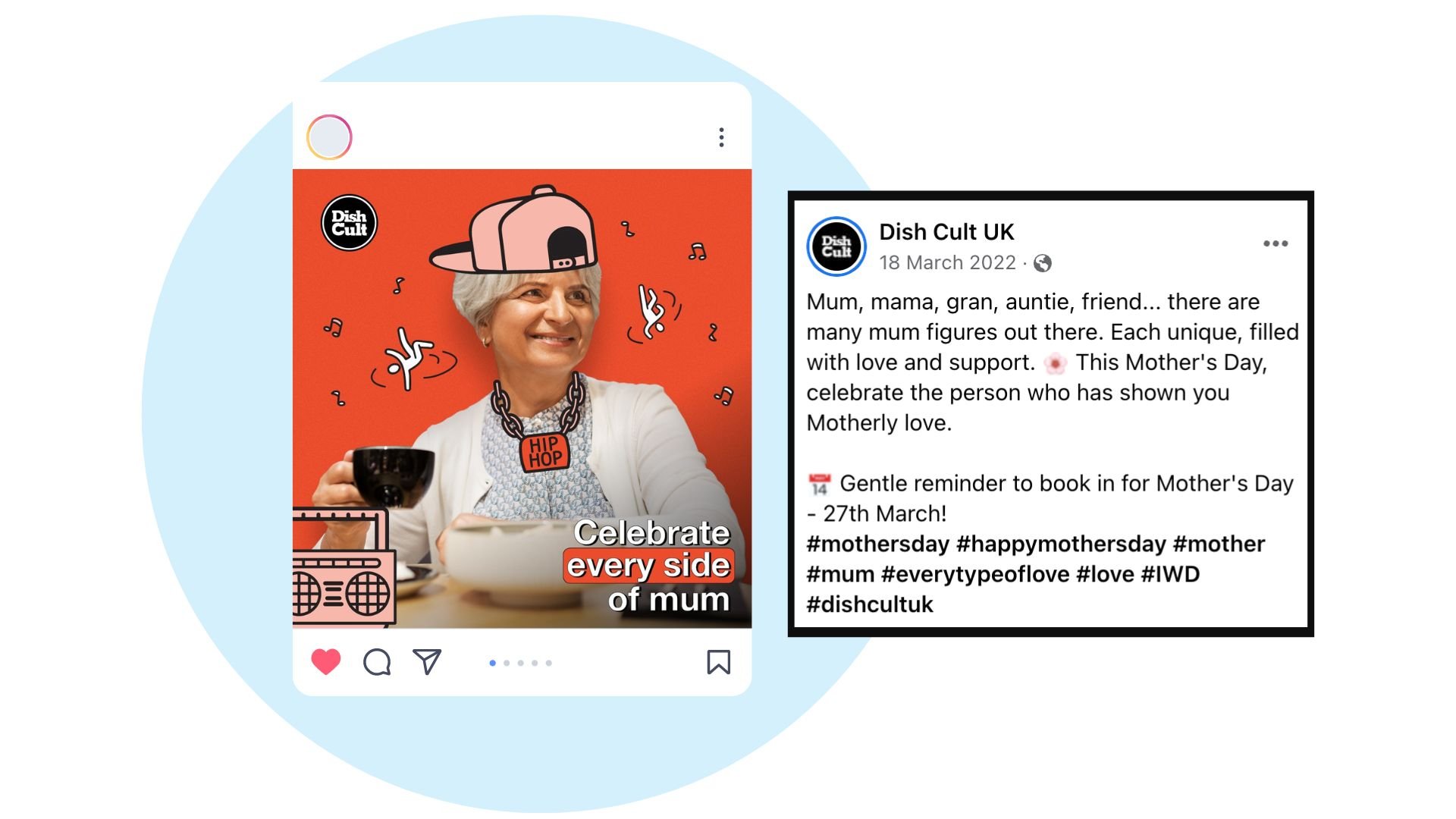 #3 Make a Splash on Social Media
Whether you decide to create a promotional offer or a special menu (or both) for Mother's Day, the next step is to shout it from the rooftops, or nowadays, raise awareness on social media.
Special events like Mother's Day are a great source of inspiration for marketing content, which can sometimes otherwise be a shallow pool. Plus, with your new special offering, the captions should write themselves.
Be sure that your content fits the theme both in terms of words and imagery. For Instagram or Pinterest, why not create a few plates to showcase your special dishes or decorate a corner of your restaurant to give viewers a snapshot of the vibe that you'll provide on Mother's Day?
Remember, you want as many advanced bookings as possible, so be sure to start promoting your unique offer right away - try to start at least a few weeks before if you can.
ResDiary has integrations with platforms for social media marketing and even offers a free, built-in, email marketing solution, meaning you can manage your customer database, send emails and SMS messages, and track results.
Download your free guide on Social Media Marketing for Hospitality Venues.
#4 Invite Previous Customers Back with Their Families
There may be nobody more valuable to hospitality businesses than loyal, frequent diners and repeat customers.
The beauty of using a restaurant booking system like ResDiary, is that you have a database full of previous diners who you can invite back to your restaurant to celebrate special occasions, such as Mother's Day.
Better still, what if you could create an extra-special exclusive offer for your most frequent customers, and email them to entice them and their families back this Mother's Day? Maybe you could offer a free drink on reception for repeat customers, for example.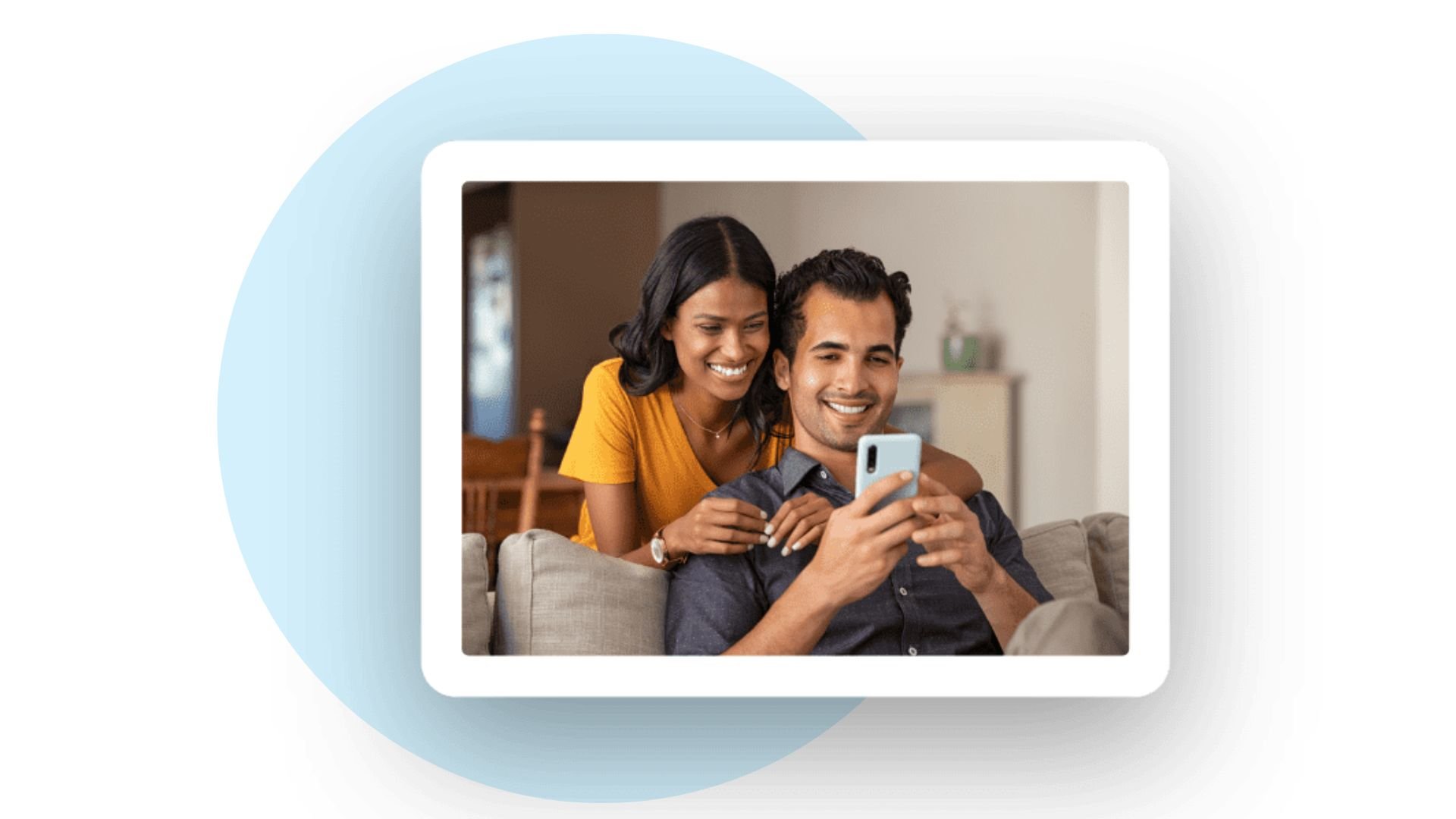 #5 Make it Easy to Book
Making restaurant bookings easy is a point we're always keen to stress at ResDiary but there's a good reason - we want you to get more customers in!
Special occasions like Mother's Day are amazing opportunities to maximise your bookings and your sales for a short period of time, but they can also be incredibly competitive.
Even if a potential customer loves your Mother's Day offer, they may book elsewhere if the process for booking is not completely clear and transparent to them.
That's why it is so important to have the information and the tools available right where they need them when they're ready to book. Of course, this means making it possible to book on your website, and also to choose the appropriate options depending on your offering.
But what about customers who find your restaurant on social media and Google? With ResDiary, you could be covered on all bases, so your diners won't have to waste a second trying to work out how to book this Mother's Day, they can just do it there and then.
This applies not just to finding a table but also securing it too. If customers need to add their card details, pay a deposit, or pre-pay for their meal, it's best to make that part of the booking journey so everything can be done securely in one place.
Get discovered on Dish Cult too!
Dish Cult is a restaurant discovery and booking platform launched in the UK & Ireland in 2021. It's curated for food lovers, and it's the go-to dining platform for discovering and booking remarkable restaurant experiences.
Dish Cult puts restaurants in front of diners and simplifies the booking process, engaging 2.8 million users and over 350,000+ email subscribers in the UK with fresh editorial content including delicious news, mouth-watering spotlight features, tasty guides, recommendations and reviews to help diners find the best restaurants.
Dish Cult is available exclusively to ResDiary users. You can find out more about joining here.
#6 Tidy Up Your Table Plan for a Busy Service
You've now hopefully thought about how to attract the most diners to your restaurant this Mother's Day, but have you thought about how you're going to ensure the service runs smoothly?
Busy occasions like Mother's Day are great news for boosting your sales, but it's important to ensure that you're making the most of your space and keeping your staff in mind when planning for a busy service.
The best way to prepare your restaurant for Mother's Day is to think about your table plan, with the help of a table management system.
As we mentioned above, it's likely that you'll attract larger parties than usual as many people like to celebrate Mother's Day with the whole family. So, be sure to check that your tables can be automatically joined by your booking system when somebody makes a booking for a larger party.
You may even need to extend your turn times if the majority of your bookings are larger groups as these may take longer to tidy up and re-dress for the next booking. Alternatively you could prioritise smaller bookings early on in the service.
Managing the Numbers for a Smoother Service
Of course, you want to take advantage of Mother's Day and take as many bookings as you can but that can't come at the expense of your staff and diner experience.
With ResDiary, you can set limits on how often bookings can be made and how many customers you can serve at once. Once you've set the rules, the system does the hard work for you in managing the bookings.
It may sound counterintuitive to set limits when you're trying to maximise the yield from every service, but your kitchen, front-of-house staff, and customers will thank you for it.
Learn more about How to Manage Restaurant Bookings and Serve More Diners.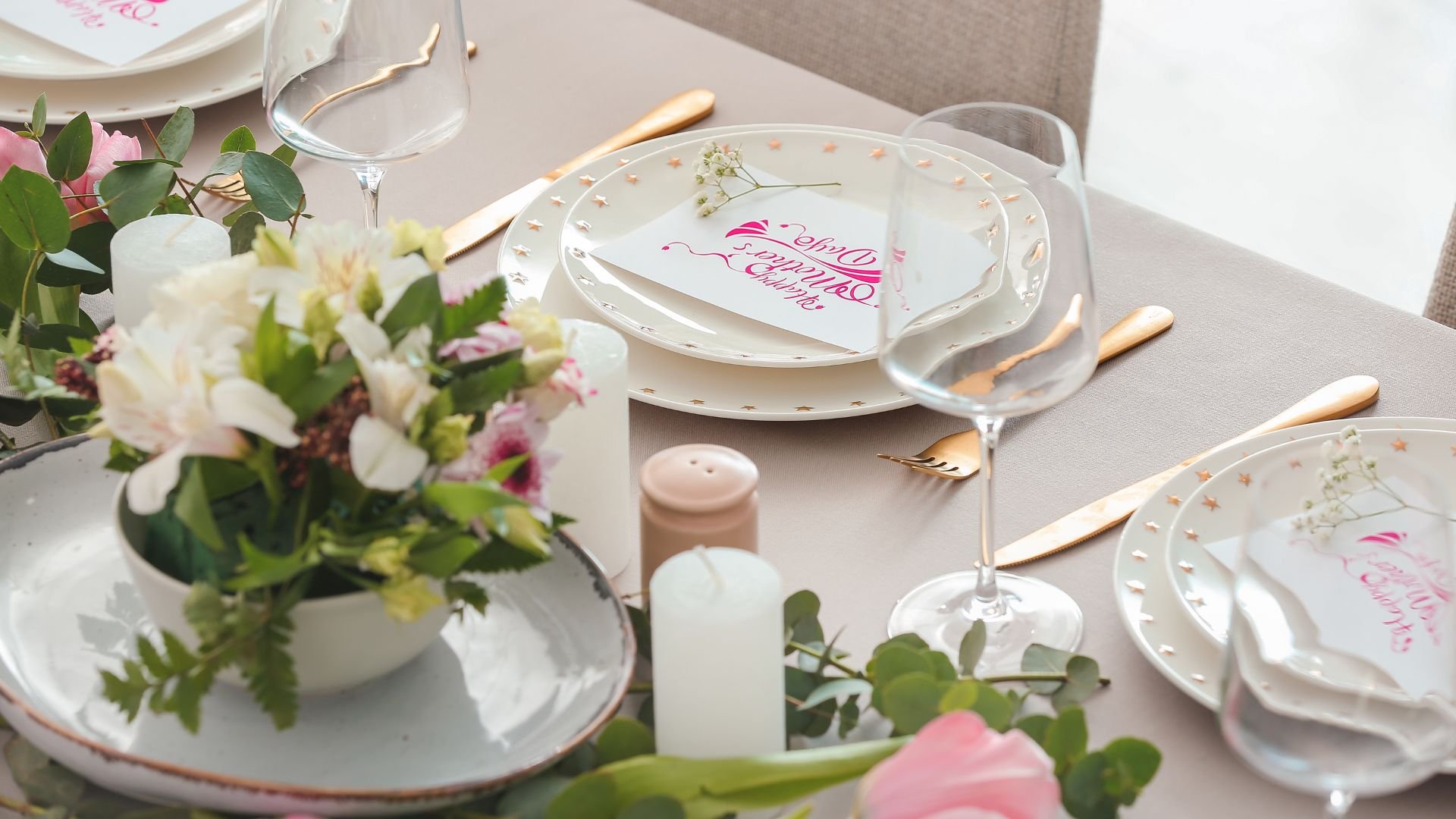 #7 Spruce Up Your Venue for Mother's Day Magic
Decor counts for a lot for diners, we all love to enjoy a great meal in a lovely setting. For special occasions like Mother's Day, the small touches can make a big difference and really set your restaurant apart from the competition.
Try dressing tables with spring flowers for Mother's Day bookings or leave a small treat on the table for when they arrive.
Again, a restaurant booking system like ResDiary will allow your customers to choose a Mother's Day promotion or add notes to their booking, so you know who's coming to celebrate Mother's Day.
Better still, why not offer the booking party member - in this case that will likely be a family member - the opportunity to add a gift voucher to their booking? That way can book an awesome place to celebrate and get a great gift for Mum!
Sprucing up your venue won't just add a little more magic for your Mother's Day diners, it could also create great photo opportunities that can be shared on social media by you and your customers.
Bonus Tip #8 Create a Waitlist
If your Mother's Day restaurant promotion is really successful, the demand may outweigh the availability of seats - we certainly hope so anyway!
The last thing any restaurant owner wants to do is turn down potential walk-in customers on the day, so most venues will offer to take some contact details and add them to a waiting list.
This can be made even easier with ResDiary's W8List app, which helps you to identify who is waiting for a table, filter their wait list according to table size, alert them when a table is ready, convert that table into a booking.
This doesn't just make it easier to manage walk-ins during a busy service, but also keeps all the important information in one place. Plus, you can add the new customers to your ResDiary database, so long as they're happy to be contacted by your venue.
Conclusion
Special occasions like Mother's Day are a fantastic opportunity to maximise bookings and make more sales for hospitality businesses. It's important to remember that the most important first steps are to attract diners, with the help of an enticing special offer or menu for families to celebrate together.
After that, it's about preparing your restaurant for a busy service to create the best environment for your customers and your staff. Don't forget, you can also spruce up your venue with a theme that mums would love, as those little touches can really help to amplify your dining experience.
About the author
Laurence Small is a Sales Manager for ResDiary in the UK.
If you're getting prepared to grow your business in 2023 and want to find out more about how ResDiary can support you and your venue team, why not get in touch with one of our experts today or book a personalised demo.