Our product team has been working hard to improve and enhance the functionality of critical features in your diary and the iPad app. Read on to discover what's new.
All these updates are available in your diaries and iPads, now.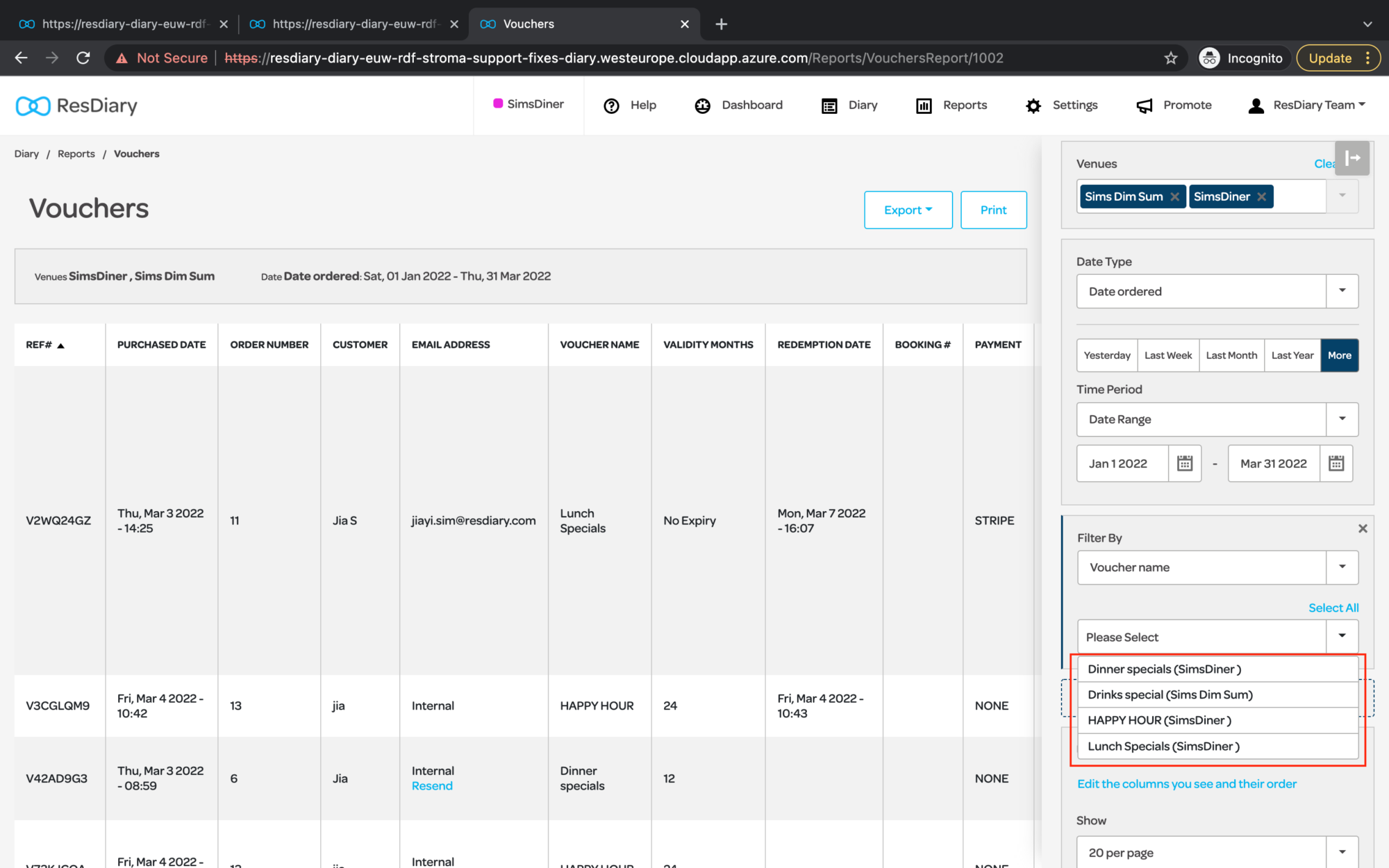 Improvements to ResDiary Full
Searching for voucher references just got easier
The 'Search voucher references' page provides restaurants an efficient way to search for specific voucher details. Customers can view vouchers' details and choose to Extend, Redeem or resend vouchers from here.
Enhancement to vouchers sales report – Venue name displayed
Users can easily identify the venue the voucher belongs to, thanks to adding the venue names on the voucher's name filter when using reports. A particularly great addition for our Group customers.
Improved promotion selection on widgets
Promotion selection on the widgets has been updated with a new UI/UX to make it clear to diners when they need to select promotions to complete their reservation.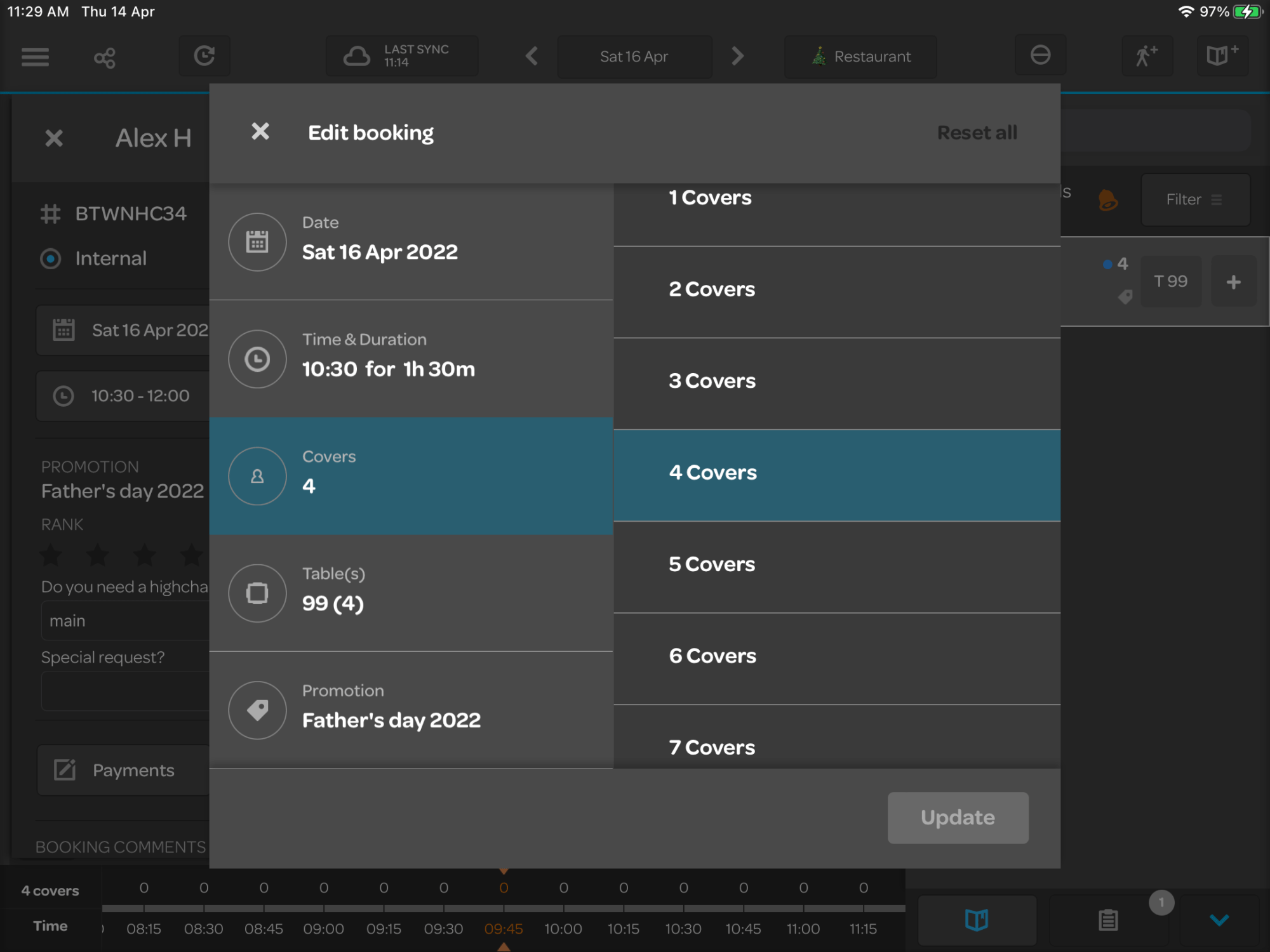 Improvements to the ResDiary Plus iOS app for ipad
Edit Booking process
Ipad users will now be able to modify bookings from the RD Plus iOS app. They can edit bookings from the Expected Arrivals booking list or the Booking summary card. A pop-up is displayed for viewing and updating booking details.
What details can be edited?
The user can choose a different date from the calendar displayed on the right.

Users can also lock the table assigned to the booking and create table joins.

'Reset all' option enables restaurants to undo all the previously made actions.

'Update' button saves all changes made to the booking!