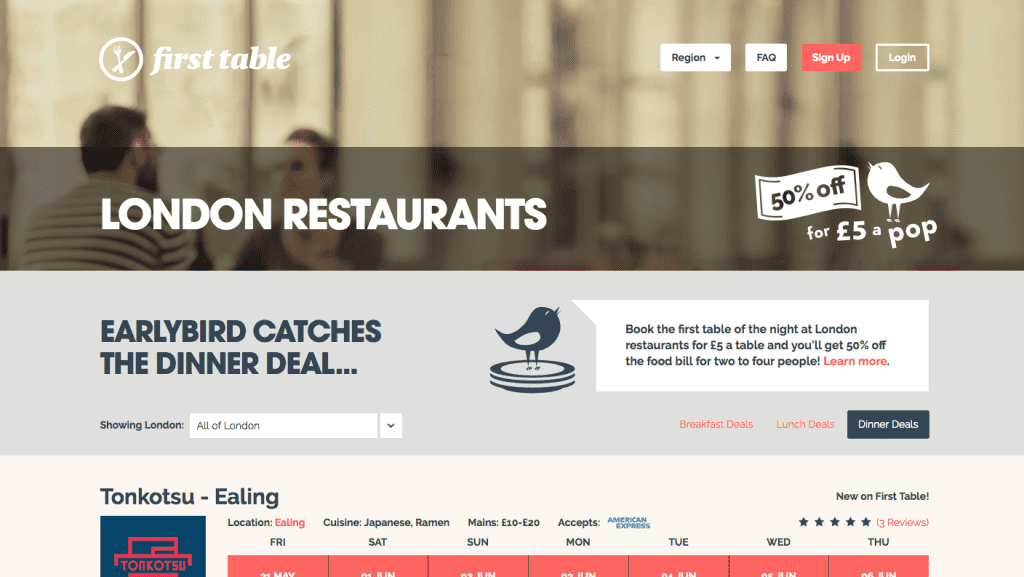 ResDiary and FirstTable have joined forces.
When restaurant owners want to attract first-time diners and create an atmosphere at the start of the evening, they turn to FirstTable.
With a little "early bird" enticement, both restaurateurs and diners can reap the benefits. To make things even smarter, ResDiary customers can now benefit from bookings taken directly from FirstTable website appearing seamlessly in their diary.
Available in the UK*, Ireland, Bali and New Zealand.
*UK Sign-ups available in London, Bristol, Bath, Cardiff, Edinburgh, and Glasgow.
Join First Table's site and incentivise diners to book your traditionally quiet, early tables. You pay nothing, simply offer a 50% discount on the food bill for 2 to 4 diners.