With views overlooking City Beach and the iconic Wollongong Lighthouse, Steamers Bar and Grill is a chic venue in a premium location. The restaurant features fresh, local and seasonally grown produce, international cuisine with an emphasis on share-plates, and a custom-built dry ageing meat facility – an industry first in Australia.
Steamers Bar and Grill hosts live music every Tuesday and Thursday with artists from across Wollongong. They have crafted a special menu which is perfect for groups of ten or more. They also offer group packages which are used for different events, including: birthdays, corporate functions and even casual weddings.
The venue has been with ResDiary since it opened about four years ago. According to Marketing Manager Belle Jarvis, most of their bookings come through ResDiary, and they run their staff e-communications through the restaurant management system.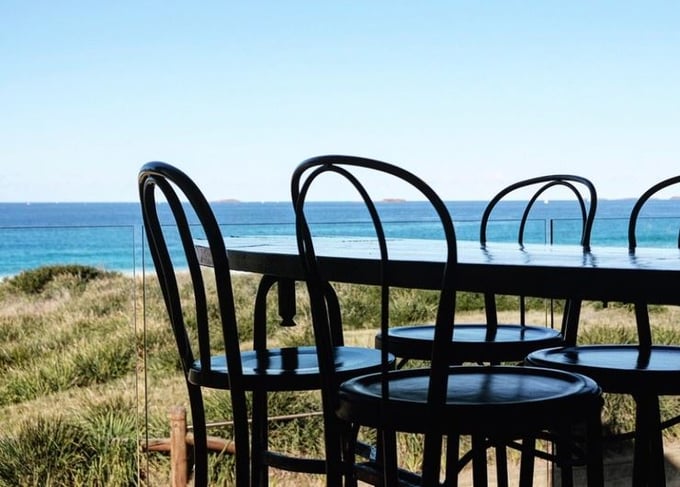 "The communicative aspect of ResDiary has been great. In the notes section, customers can [share] whether the booking is for an anniversary, if they have specific dietary requirements, if they want a cake and so on. This can be seen by staff prior to service," Jarvis says.
"Bookings are always recommended for our live music events, which can be quite busy, and ResDiary has been helpful in organising those bookings.
"We launched with ResDiary and it's been with us the whole time."
Customer lists and customisable reports:
Steamers Bar and Grill use a range of ResDiary features to enhance their marketing and table management strategies. They use customer lists to notify customers of relevant information – which has been beneficial in encouraging repeat bookings – and they can identify VIP's, which further enables the venue to provide customised service.
According to Jarvis, they have recently started utilising ResDiary Reports, which is used in conjunction with customer profiles to help achieve their marketing objectives.
"We've recently started using reports, which has been fantastic throughout [COVID-19] lockdowns. We have exported [data regarding] the number of people who booked on certain dates, and can advise them [on relevant details,]" Jarvis says.
Jarvis adds that the integration of bookings straight into the diary is a useful ResDiary function.
"We can see where customers make bookings – and [they] link straight from social media or our website into the diary – which is helpful for us," she says.
ResDiary helps us manage an influx of bookings:
Jarvis says she is open to learning more about ResDiary's functions and features in the future. She adds that ResDiary's support team has been excellent in answering questions about the program.
"If we ever needed support in exporting a particular report, setting up an event or anything else, ResDiary has been very prompt to respond. We've been using the booking system for four years and love the commission-free aspect as well as the efficient customer support," she says.
"Each Christmas, we look at how we manage large bookings. We'll get in contact with customers and ask if they have preferences regarding [booking] dates. We can also [discuss whether] they want to book similar celebrations to what they had in previous years.
"Being able to combine customer lists with relevant data and reports has allowed us to really target our audience … with relevant marketing strategies."
Disclaimer: This guide is general in nature and does not take into account your individual circumstances. Before acting on any information, you should consider whether this is right for your business.
What to learn more about how ResDiary can assist your venue?