By Alex Rogers
19 Jul, 2023
The festive season can be the busiest time of year for many hospitality businesses. For some, it can even make or break their entire year. Research from an upcoming ResDiary report shows that 69% of venues take significantly more revenue during the months of November and December, while 79% yearn to earn more.

The bottom line, whether you run a restaurant or pub, is it's probably vital to your business to capitalise on every opportunity to increase revenue during the festive period.

Of course, you must also ensure that you still deliver an amazing experience to your customers, regardless of how busy your venue may be (hopefully very). One of the opportunities the festive season presents is attracting more new customers to your business, and ideally turning them into regulars. Yet, difficulties with increased stress, table planning, and spreading bookings can potentially hamper their experience.

What is clear to us from what we've heard from our venues and survey respondents is that preparation is essential to your success during the festive season.

We know that venues able to prepare and put the right things in place early on, are generally the most successful.

Vouchers and pre-orders can sometimes be an afterthought for hospitality businesses. They may seem like a difficult and time consuming process to set up and manage. Which is why you should be able to lean on quick, easy, and automated systems to do it for you.

In this article, we'll explain why they could be the keys to best preparing your venue for a successful festive period, increasing your bookings and sales, while also making life easier for your staff.

Let's get started!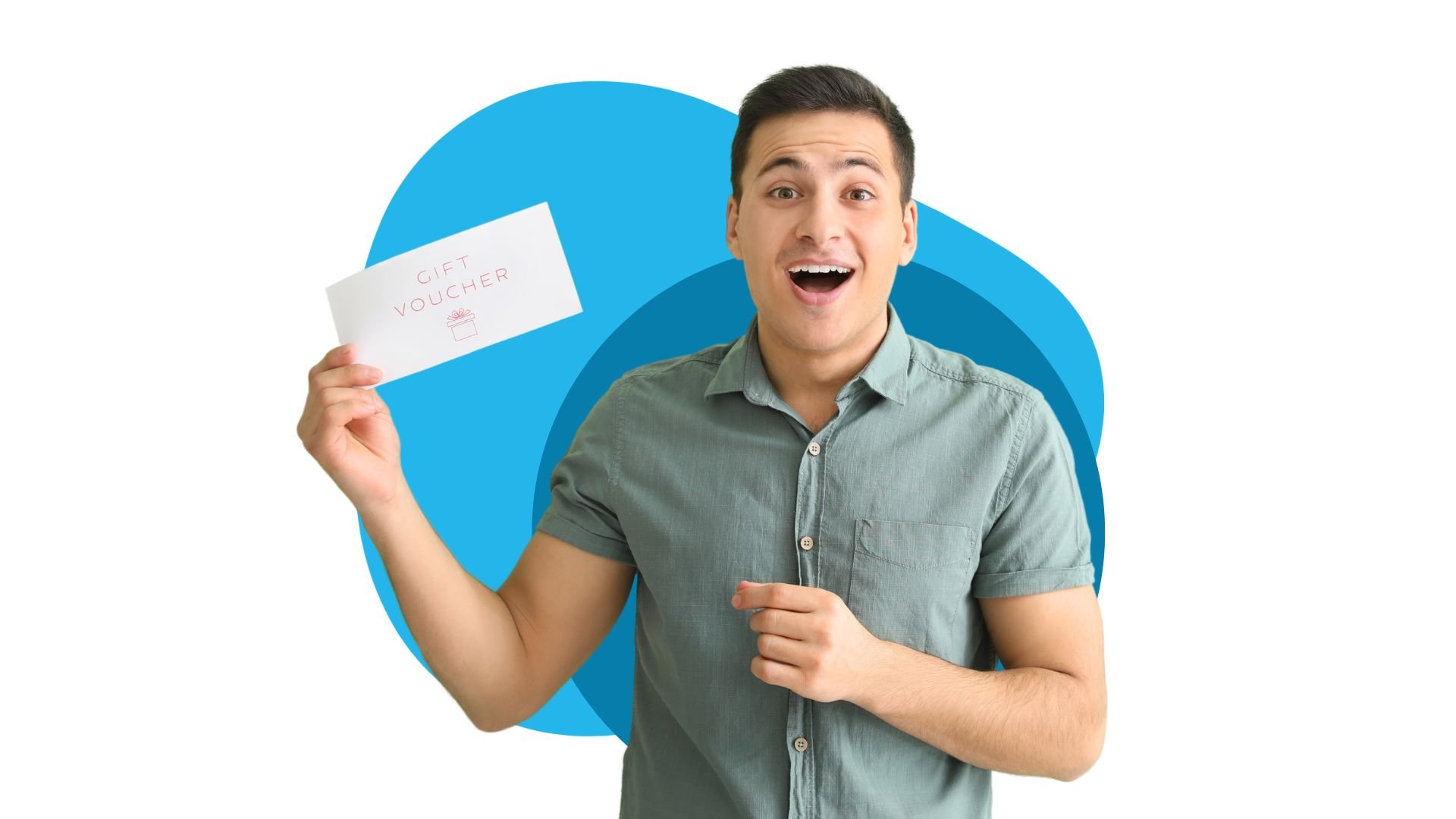 Vouchers
Vouchers and Christmas go hand in hand. But did you know that leisure gift card sales grew by almost a third (28%) in 2022 compared to the previous year? That's according to The Gift Card and Voucher Association.
We know that this increased spend on gift vouchers during the festive season also applies to hospitality businesses. Data from our forthcoming report suggests that 82% of venues sell more vouchers during the festive season. So, the potential to bring in more revenue is evident. Now it's a case of making the most of it!
What are the hidden benefits of selling vouchers during the festive season?
We see it all too often - gift vouchers being treated as an afterthought in restaurants, something that's ticking along, or simply nice to offer. But there can be so much untapped potential if you utilise vouchers properly in your business.
Firstly, let's look at the obvious benefit - every voucher sale is guaranteed revenue right there and then, and it means you're almost certainly guaranteed future booking.
Sure, they'll have already been paid for, at least to some extent, but the voucher may not cover the whole bill. Plus, anyone who's spent a restaurant voucher probably knows that the temptation is always there to treat yourself to even more when there's free money in your pocket! So, you could accumulate even more revenue from upselling and add-ons.
Those bookings are also likely to take place after the festive season, when your staff are less likely to be rushed off their feet, which again, increases your chances of providing a great experience.
Secondly, vouchers are often bought as gifts, which means they might be for someone who has never tried your restaurant, pub, hotel, or event space before. This provides a great opportunity to delight them and broaden your base of regular customers.
If you're using an online restaurant system like ResDiary, they can also opt-in to join your subscriber list at the time of booking, which gives you even more opportunities to entice them back to your venue in the future.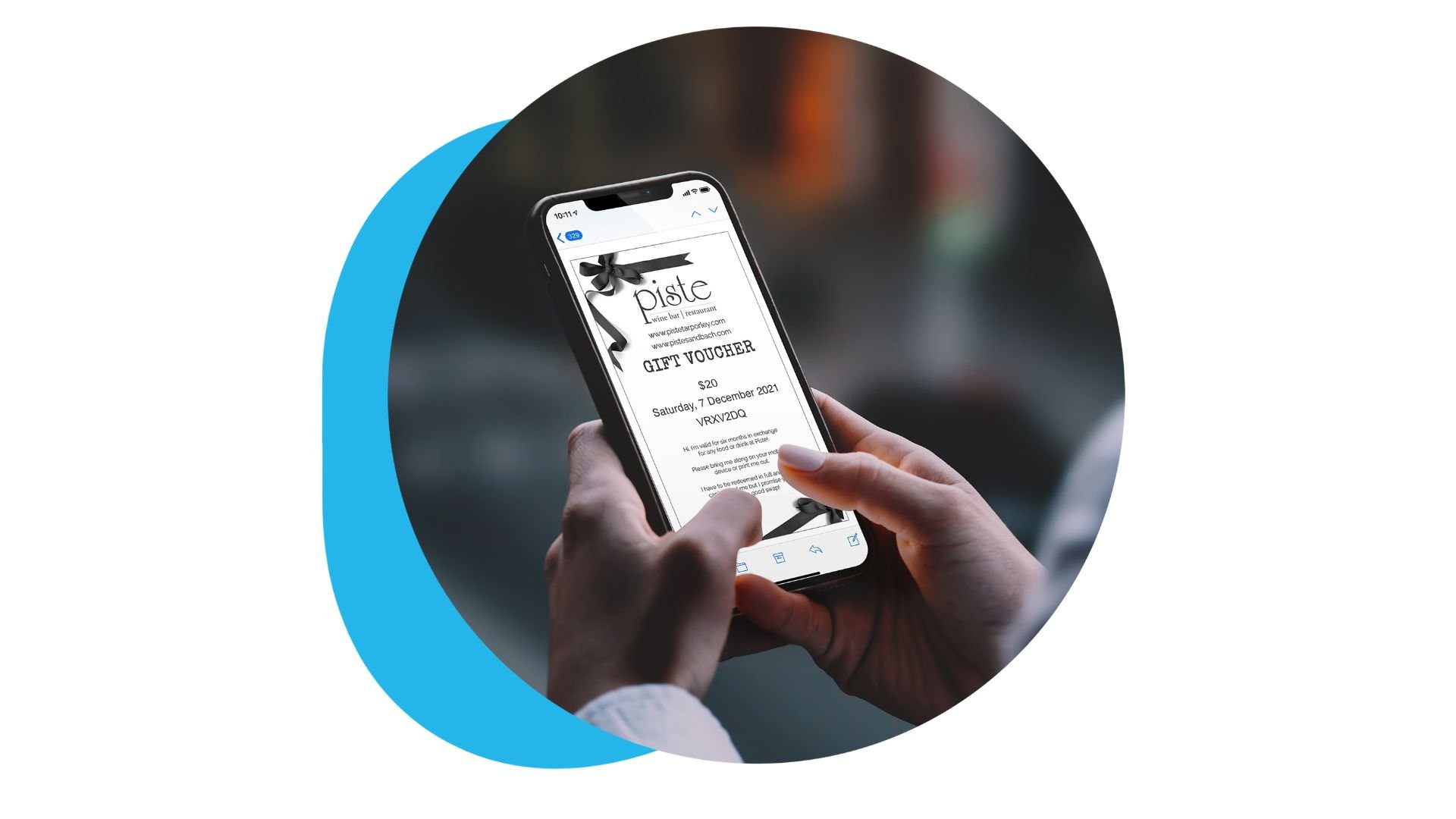 How can hospitality venues make better use of vouchers during the festive season?
The key to maximising your sales through vouchers is to give them more of the spotlight in the run up to, and even during, the festive season. That means you need to create your voucher (e-vouchers are better for customers who book online) and show it proudly to the world.
With ResDiary, venues can create their own vouchers and manage them all in one place. Our smart analytics dashboard can also make it easy to see how your voucher sales are doing, so you can measure their success and also plan for the future, based on the number of bookings and revenue you expect them to generate.
You can also use ResDiary to create and send promotional emails to your database of subscribers, which makes it easier to promote your vouchers to the people who are probably already most engaged with your venue - they could even be your biggest evangelists.
As you can see, vouchers should be more than an afterthought. Not only do they guarantee sales and future bookings, they can also help you grow your customer base and your business as a result.
Want to see how easy it is to create and sell vouchers with the right tools? Book a demo with ResDiary today!

Pre-orders
The festive season is also an important time of year for your customers. Many will be celebrating special occasions with family and friends, often in larger numbers (as data from our upcoming report shows), and your venue will also likely play host to a number of work parties for local businesses too.
Pre-orders have been a useful tool for hospitality venues accommodating larger parties or events and it's important to remind ourselves as to why.
With pre-orders, customers will choose and sometimes even pay for their meals prior to their booking. This gives the kitchen staff time to plan their menus and prepare well in advance to help them deliver a smooth and speedy service. It can also help to minimise the risk of selling out certain dishes or over-ordering on ingredients and wasting them.
But pre-orders also have their own other hidden benefits that many venues can sometimes overlook.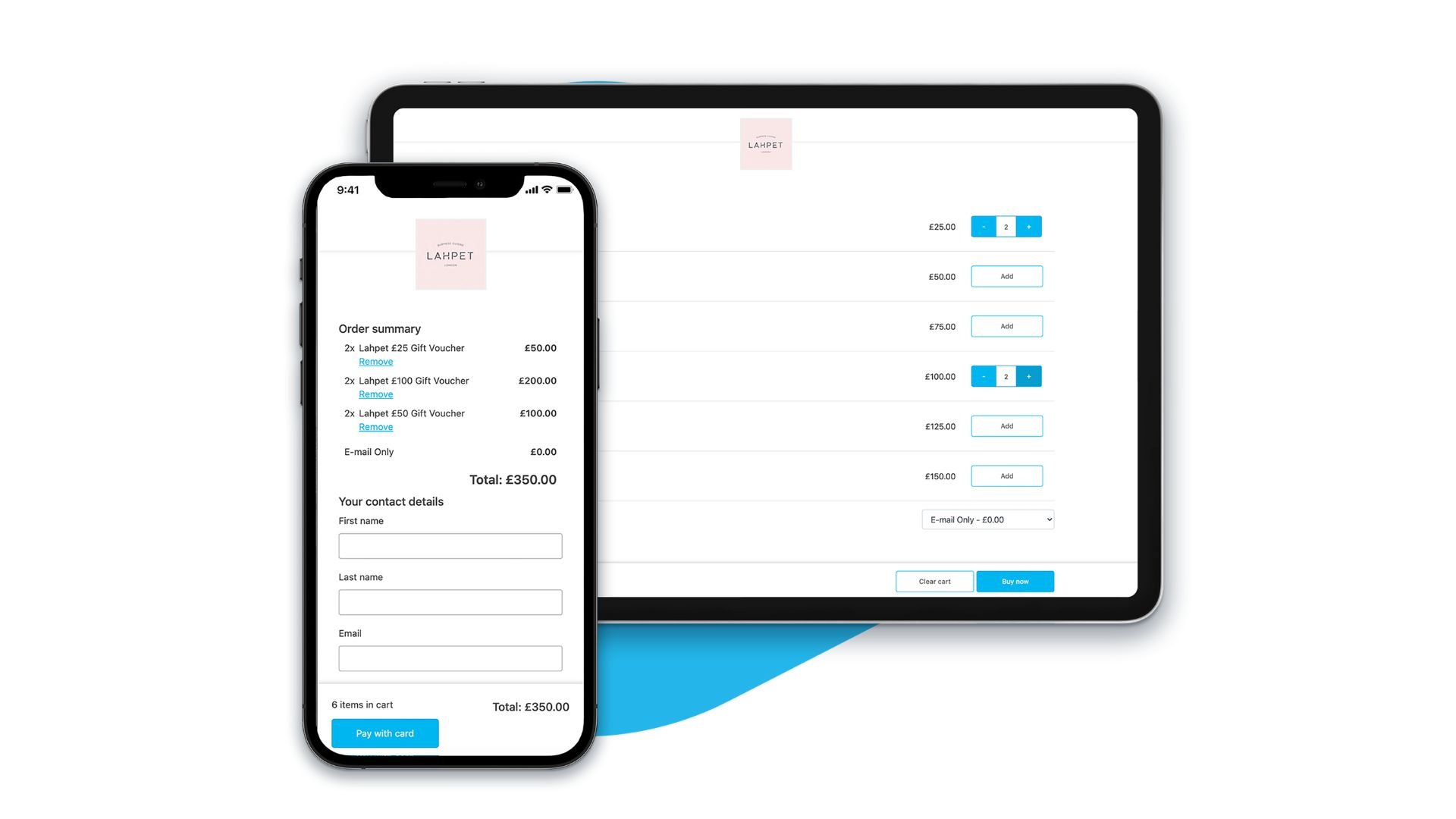 How restaurants can tap into the hidden benefits of pre-orders during the festive season
When you combine the power of a restaurant reservation system like ResDiary, with pre-orders, festive magic can happen!
It enables you to create and manage your festive menus in one place. These can be created to cater for different party sizes or made bespoke for specific enquiries. Then, with the help of ResDiary's smart booking widget on your website, you can start offering the pre-order menus to anyone who wants to make an online reservation for your restaurant during the festive season.
So, there's no need to email customers after they've booked to say you'll be running a festive menu, and there's no need to manually send an email with a menu attached to a potential customer.
We found that chasing pre-orders was one of the top challenges for hospitality businesses during the festive period. With ResDiary, customers can simply choose their options when they book online.
That isn't where the magic ends however…
With ResDiary, you can also turn your festive menu into a promotion, which you can create and share with your database from our system.
We know that 87% of venues that run special offers take significantly more revenue during the festive period, which is why we see incredible value in our venues using these tools.
Furthermore, we would encourage you to plan your festive menus and start promoting them as early as possible. Our upcoming report will show that, of the venues that plan their menu before August, 94% were busier than normal during the festive period.
So, it really does pay to prepare your pre-order menus and start promoting them as early as possible. The ideal time will be well before September, which is when most of your competition will be planning theirs.
Summary
Vouchers and pre-orders may be common considerations around the festive season. But we believe that they're not being fully utilised by most restaurants and that many hospitality businesses aren't seeing the hidden benefits they can provide.
While gift vouchers can certainly help to add more sales during the festive season, they can also provide a great opportunity to really increase your revenue with the right promotion. They also help to guarantee future bookings with potentially new customers who you can convert into regulars.
While pre-order menus are a staple for accommodating larger parties during the festive period, they can also provide greater benefits if they're planned and promoted well in advance - ideally during the first half of the year.