With 70 hectares of olive trees planted by the rolling hills of Bombay, New Zealand, Bracu Estate is a haven for locals and out-of-town guests.
Bracu's restaurant offers relaxed fine-dining, with the Wine Library providing a luxurious private dining space. Bracu Estate regularly holds indoor and outdoor functions and events by the olive grove or beside the lake, and receptions at the purpose-built Pavilion facility.
There is also a range of activity packages to suit all audiences. This includes Beretta, a seasonal degustation and a la carte menu and estate tours which include wine tastings and award-winning olive oil tastings. Accommodation is also available at Estate House, which is nestled amongst the beautiful olive grove.
According to Manager, Cassidy Newbold, Bracu Estate takes online restaurant reservations through their website via ResDiary, and enters other phone and email bookings into the bookings management system. With such a multi-faceted business, she says that it's handy to be able to see all of their bookings in one place.
We Moved from NowBookIt to ResDiary
"We moved from Now Book It to ResDiary last year. The main reason was that ResDiary integrated with our business really well. The marketing and booking functions are really good, and it offers vouchers and promotion. It's really in-depth, and very versatile," Newbold says.
"The reservation system [in particular] works seamlessly... You can move tables as you want, and it's helpful in managing service."
Most of the patrons who attend the restaurant are guests from out of town, or returning customers who live in the area. As such, Newbold says their table occupancy mostly consists of reservations rather than walk-ins. She also says kitchen staff rely on a variety of ResDiary functions for table service.
"The notes section [where patrons can enter special requests, dietary requirements and so on] has been helpful, and is good as a heads-up for our kitchen staff. There's nothing worse than a customer turning up and saying, 'by the way, I can't have this,' which makes it difficult for us to cater to them," she says.
"We move and change our table layout depending on the nature of our bookings, and use close-outs on a daily basis. If there's too many bookings during a particular hour, we can close [that time] off and accept reservations [at a different time]."
The restaurant has used ResDiary promotions – such as promoting outdoor picnics – and has been selling vouchers. According to Newbold, the Bracu vouchers sold particularly well during Christmas, and during New Zealand's COVID-19 lockdown.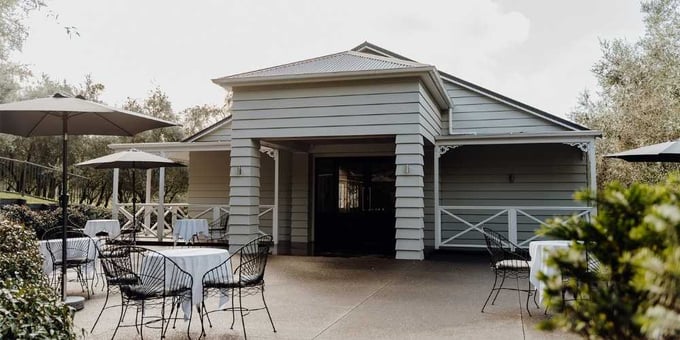 "Our most popular vouchers are priced between $150-$200, which is based on the pricing of our menu. It was really useful having that income through lockdown, with people buying [vouchers] as gifts," she says.
"We also take credit card details for bookings of large groups over 10, and follow up with them beforehand. It's definitely reduced no-shows."
ResDiary Support Representatives Are Amazing:
While Newbold and another manager predominately control the way that ResDiary is used within the venue, she says that all Bracu Estate staff have basic knowledge of ResDiary, and that kitchen staff use it before each service.
She adds that ResDiary's customer service team was helpful in transferring their customer database from Now Book It to ResDiary.
"That database is so handy. We can see who our VIPs and returning customers are. Bookings also have customer codes and notes attached, which is good for our kitchen staff. [It tells them of] dietary requirements, past orders, special requests, favourite table spots and so on," she says.
"ResDiary's customer service was also good. There were multiple video and phone calls, and it was really easy to connect with them. The whole switch to ResDiary was seamless."
Newbold says the venue will look at the events side of ResDiary a bit more, and hopes to use the table management platform for functions held at The Pavilion in the future.
"I'd absolutely recommend ResDiary to other businesses. The data you get is really in-depth and – once you use it regularly – you'll find that you get into it really quickly," she says.
"It's very easy to pick up."
Disclaimer: This guide is general in nature and does not take into account your individual circumstances. Before acting on any information, you should consider whether this is right for your business.
What to learn more about how ResDiary can assist your venue?