By Alex Rogers
30 Mar, 2023
Almost half of UK diners are booking dinner a week or more in advance, showing that eating out is no exception when it comes to Britain's love of planning ahead.
The findings came from ResDiary's latest Beyond the Booking, hospitality industry report, which, found that of the 827 UK diners surveyed, 49% will book a dinner reservation a week or more in advance.
This suggests that it's never been more important for diners to book ahead to avoid disappointment - a message restaurant owners and managers will surely want to highlight to their own customers. The report also found that almost half of diners will research a venue by looking at menus online before making a booking.
What does this mean for hospitality venues?
Those two important findings are likely to resonate with most hospitality venues. Diners appear to have kept up the habit of booking ahead before they dine out, a requirement for most venues in the early stages when lockdown restrictions were lifted after the pandemic.
CEO of ResDiary, Colin Winning, says, "With online bookings becoming more prevalent, it's vital that restaurants ensure the booking process is as seamless as possible, with clearly outlined deposit schemes as well as quick and clear booking confirmations.

Making this process as simple as possible is the key to avoiding lost business, in a time where the competition for diners' disposable income is fierce."
To that end, it's essential to offer a permanent solution for prospective diners to book online, especially on your own website. This makes life easier for them and meets their expectations, but it will also massively improve your operations in being able to track bookings and prepare in advance of busy services.
The second point that almost half of diners will research a venue by looking at menus online before making a booking should be a wake up call for venues who are not actively promoting and taking bookings on other online platforms - like reserve with Google, Facebook & Instagram, and Dish Cult.
More diners are looking for reviews and recommendations online and when they find what they want, they are likely to want to book right away. With this becoming the norm, it is essential to ensure you're showcasing your restaurant, hotel, bar, or event space on these platforms.
ResDiary can support your business by making it easy to book on your website with a simple widget. On top of that, we provide simple integrations with Google and Meta to make it easier to attract and snap up bookings when your prospective customers are reading reviews about your venue.
Plus, all ResDiary members can showcase their venue on our very own diner-facing app, Dish Cult, with more than 3 million dedicated diners looking to discover amazing places to eat.
What are you waiting for? Book a demo to see the power of ResDiary for yourself.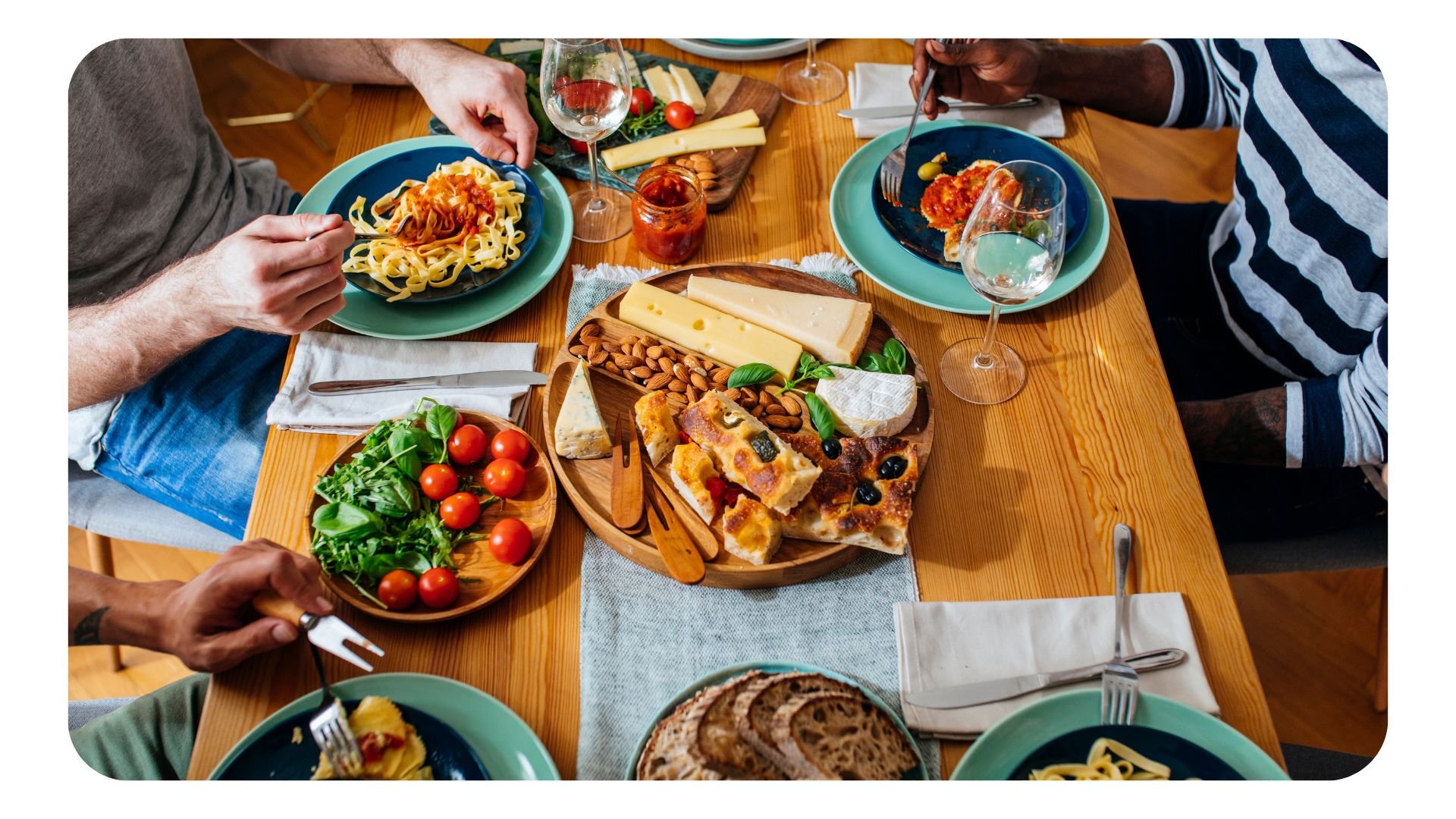 More UK diner habits from the Beyond the Booking UK Hospitality Industry Report
The findings for breakfast and lunch are different to dinner services. When it comes to eating out for breakfast, 46% of UK consumers are no longer dining out at all, which may benefit venues who serve all-day brunch menus instead.
People who eat out for lunch generally do rely on last minute bookings, with a quarter of respondents booking their lunchtime escape on the day.
It also appears that familiarity and loyalty are important to UK diners, with over half (54%) choosing to dine at a restaurant they've eaten in previously, spending on average £51-£70 for dinner each month.
Dining companions were also included in the report, highlighting that 36% of diners prefer to dine with their significant other, followed by family and then friends.
Participants were also asked about food waste, which is a hot topic for many diners. 72% said they would consider taking home unfinished food from a restaurant, while 62% said that restaurants aren't doing enough to discourage food waste when eating out.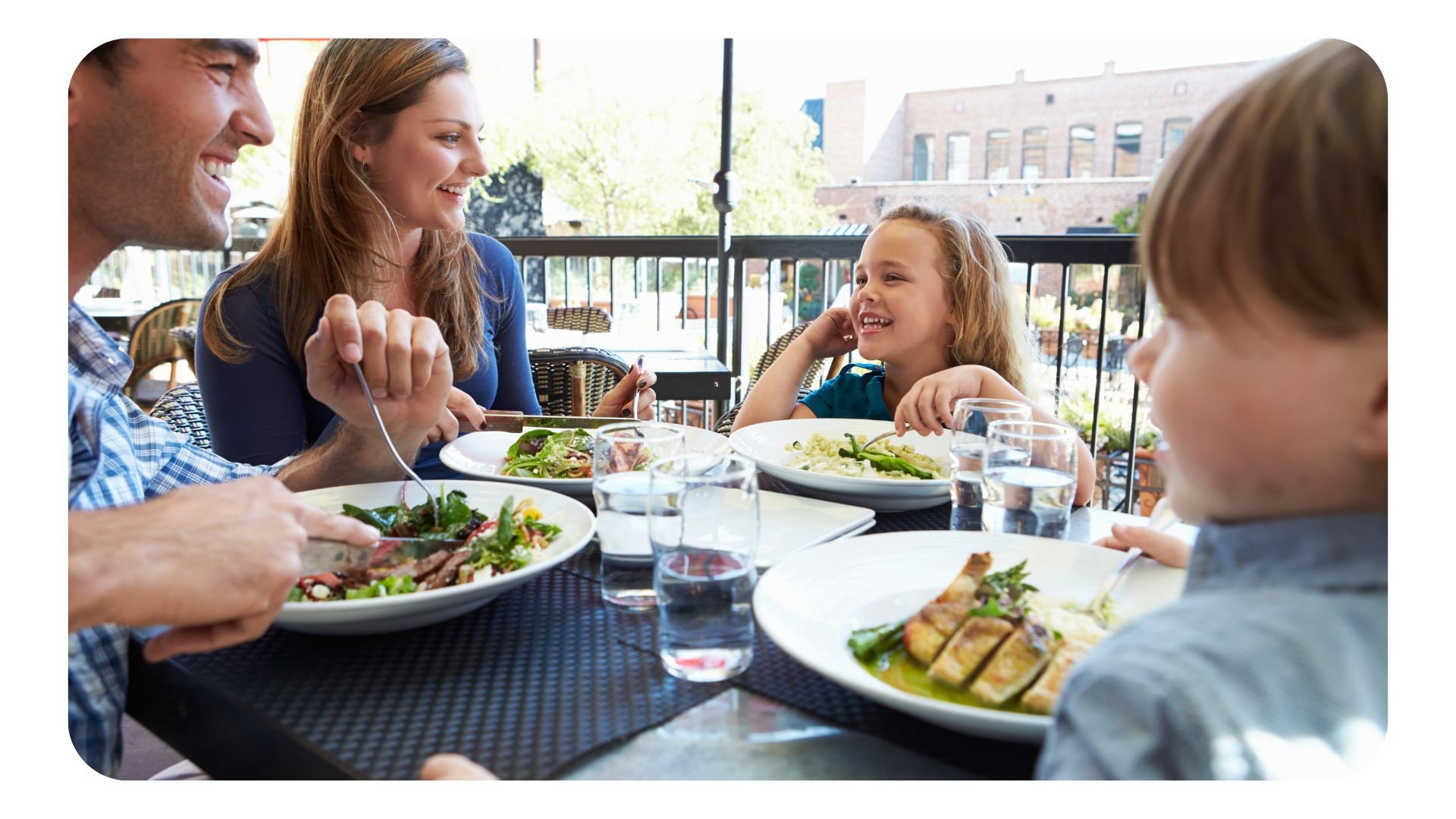 In summary
With costs continuing to rise and the importance of dining out to catch up with friends and family, the UK diner has the ears of the restaurant industry to help meet their changing habits and capture their attention.
That's why it's more important than ever to ensure that you're building a strong online presence for your venue, not just with your marketing efforts, but also to make it easier for diners to book when and where they want to - whether that's on your own website or on other platforms.
About the Beyond the Booking Hospitality Industry report
Online restaurant booking platform ResDiary launched the report to provide valuable insights into the state of the hospitality industry and the latest dining trends in the UK. The report, which is based on responses from 208 UK hospitality venues and 827 UK consumers, also contains up-to-date stats to help restaurants benchmark themselves to the rest of the UK.