By Alex Rogers
14 Aug, 2023
Our research into preparations for the festive season has shown that those who are more
organised and plan as earlier as possible, tend to be busier and more satisfied with the
performance of their venues at this time.
Based on findings from our survey to restauranteurs in the UK and Ireland, we've mapped out this
handy guide to help you make the most of the busier festive period. Whether you're just getting
started in the industry or simply trying to achieve more, there's sure to be something here for you!
What's in our latest festive season industry report? Discover all the key findings for yourself in our full report. Like the fact that while 80% of venues agree it's the busiest time of year, 79% would still like to be busier. Or that 38% of venues admitted that they weren't fully booked during the festive season, while those who prepared pre-August were far more likely to be fully booked, even as early as September.
With that in mind, let's look at the key dates in our handy calendar to help increase your chances of success this festive season. Don't forget, you can download your own copy to use too!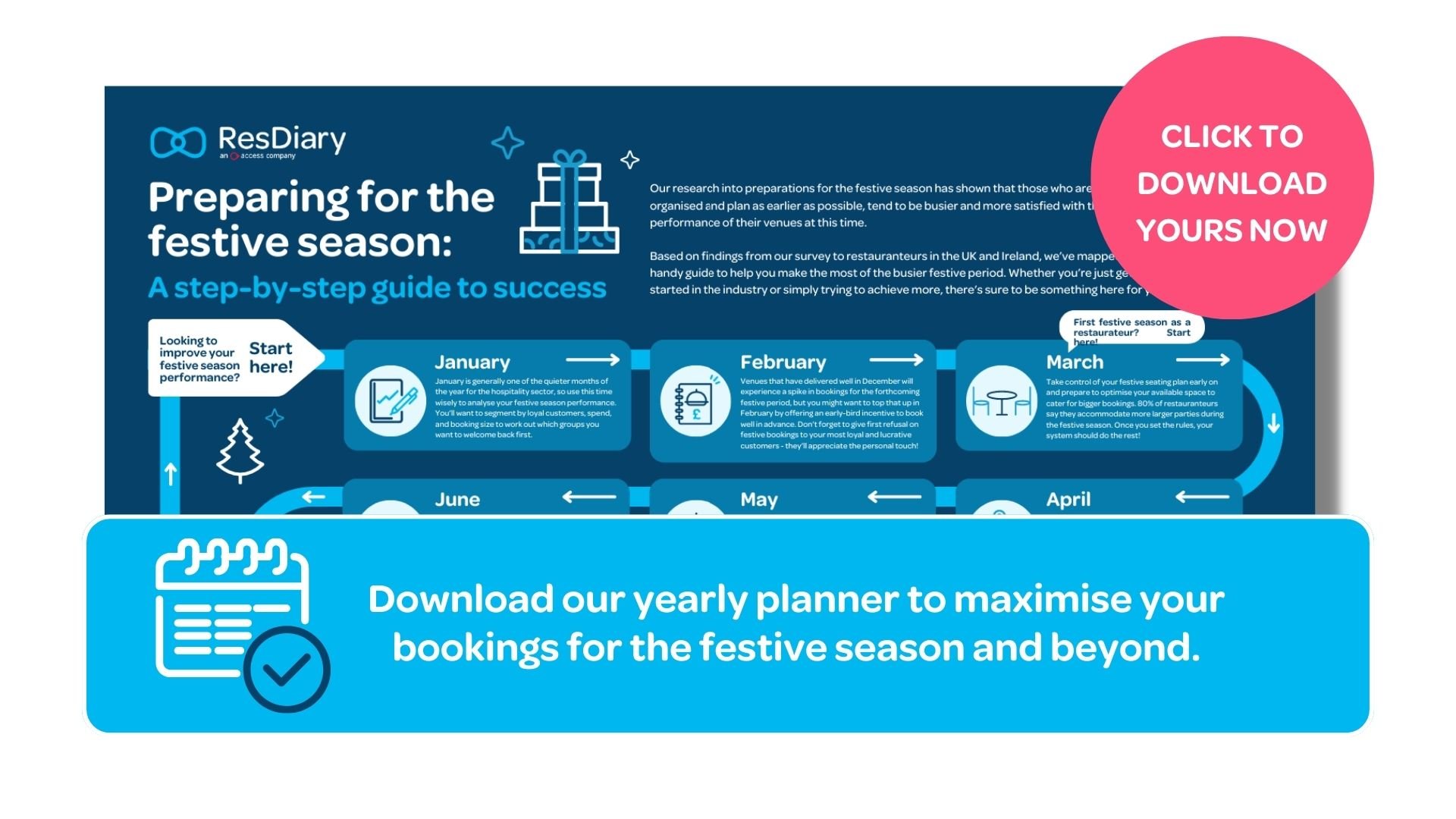 January
January is generally one of the quieter months of the year for the hospitality sector, so use this time wisely to analyse your festive season performance. You'll want to segment by loyal customers, spend, and booking size to work out which groups you want to welcome back first.
With ResDiary, your marketing database can grow with every booking, as customers can opt-in when they make a reservation. That means over the course of the year you'll be gathering data automatically, making it easier for you to create and manage segments in your system too.
February
Venues that have delivered well in December will experience a spike in bookings for the forthcoming festive period, but you might want to top that up in February by offering an early-bird incentive to book well in advance. Don't forget to give first refusal on festive bookings to your most loyal and lucrative customers - they'll appreciate the personal touch!
ResDiary makes it easy to send messages to your customers via email or SMS. Better still, all your communications are customisable so they can suit your brand.
March
Take control of your festive seating plan early on and prepare to optimise your available space to cater for bigger bookings. 80% of restauranteurs say they accommodate more larger parties during the festive season, while 46% also say that table management becomes more challenging.
Once you set the rules, your restaurant booking system should do the rest! At least that's the way with ResDiary. Learn more about setting up and customising your table plan for the festive season.
April
Create festive pre-order and set menus that will help ensure your team are fully-prepared, reduce stress levels, and boost your profitability too. 46% of our survey respondents from busier venues said they felt stressed during the festive season.
As our full festive season reports shows, almost 6 in 10 restaurants (59%) offer pre-ordering, while 54% introduce set menus for the festive season. Over a third of restaurants (38%) only offer a festive menu during this period.
While a pre-order menu can help you keep your kitchen stocked efficiently, it can also help your restaurant staff during the festive season by giving them greater visibility and time to prepare. Pre-orders can also help your team get ahead of the game and stay on track during service.
May
Consider branching out your marketing to potential business customers, who are likely to book larger groups and require bespoke menus for festive parties.
Why not try setting up a special offer and bespoke menu for business parties? After all, the most important thing for those customers (besides having a great time) is a good deal, and a simple way to book and capture pre-orders too.
June
It may be summer, but it's also time to set up your festive promotions and get them online and out into the world! Consider updating your booking widget and adding an announcement bar on your website. 90% of venues that advertise their festive season promotions before August say they're busier and make more revenue during the festive season.
If you're a ResDiary customer, you can advertise special offers and events in your online booking widget. That way your customers can also choose and book these options right there and then.
July
Now's the time to create your own vouchers. Many customers buy vouchers as Christmas gifts during the festive season and you'll want to make sure your venue isn't missing out. 82% of venues reported they sell more vouchers during the festive season.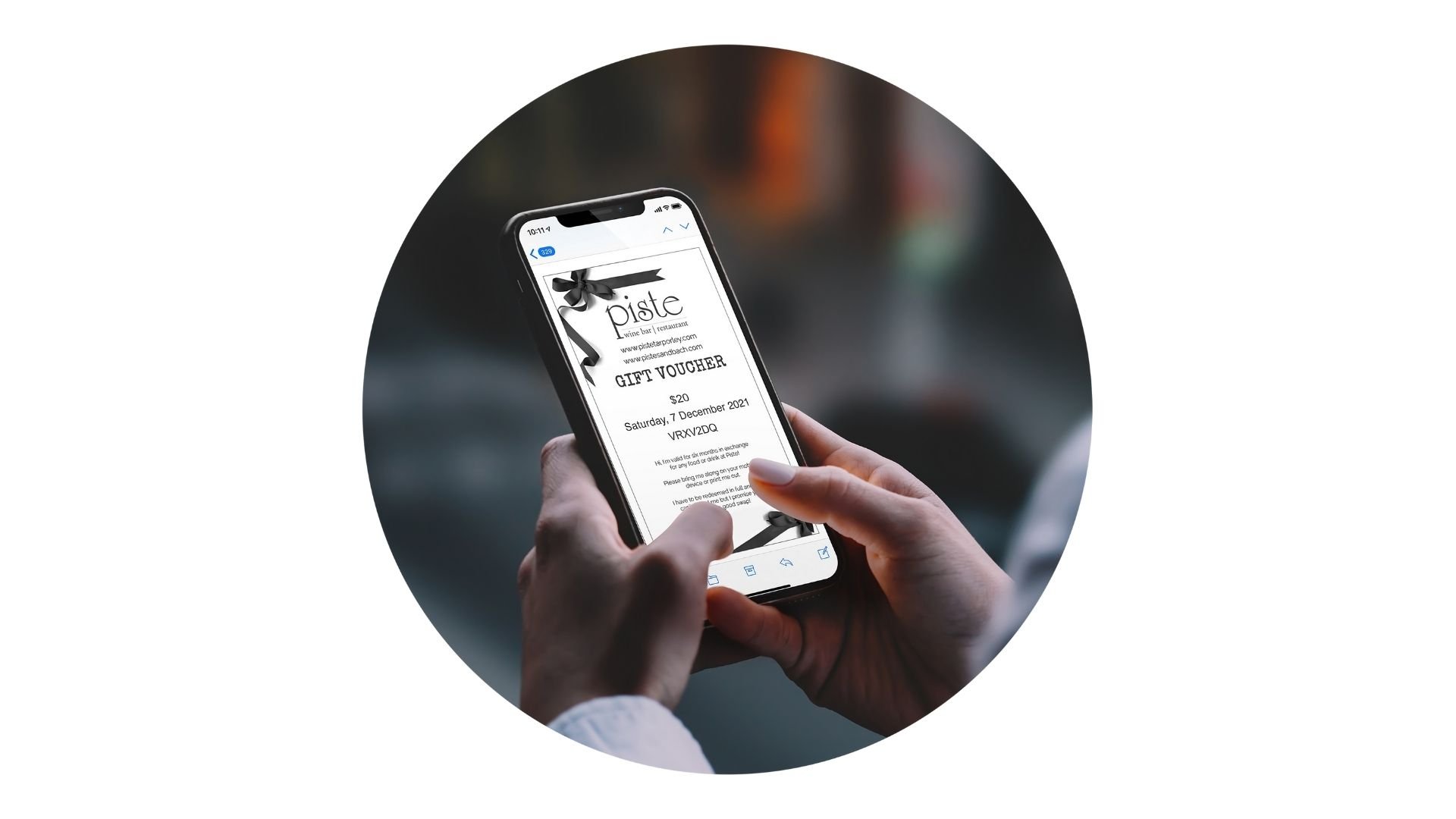 Are you making the most of vouchers?
Now is the time to shine a spotlight on your gift voucher offering and squeeze even more value from your festive customers. ResDiary makes it easy for you to create, manage and sell vouchers seamlessly. Find out more.
August
You might already have some festive bookings, but now's the time to really push your promotions and vouchers on social media and to your email database. As we approach the back end of the year and head into the festive season, you might call this the pre-festive push!
September
If all has gone well, there's a reasonable chance you'll be fully booked for the festive period by this point. If not, now may be a good time to invest in paid advertising on social channels - 89% of respondents were satisfied with the performance of this marketing channel.
Our findings show a clear correlation between marketing investment and a restaurant's success during the festive season. This is especially the case for paid advertising. Almost 9 in 10 (89%) restaurants spending £1,000+ on advertising are fully booked during the festive season, compared to just 50% of restaurants that don't invest.
October
You'll probably need this time to focus on the operational changes required to make the festive season a success for your venue. Most will be working out stock and staffing requirements at this time, as the running order starts to find its final form.
In our full report, we highlight that when preparing for success this festive season, agile operations will prove essential in your ability to respond to new levels of demand. Our findings show that this really applies to three key considerations; staff, stock, and seating.
November
More than 70% of venues that sell out for the festive season will be fully booked by this point, and if you've followed this guide, you should be one of them! Make sure you remind everyone that they have booked a table in the upcoming month - it may have been some time since they made their reservation.
Use this time to set up promotions for your December diners, enticing them to return in January by way of exclusive offers to say 'thank you' for celebrating the season in your venue. Our full festive report includes a section on 'curing the January blues' and this step is key to that.
December
Keep this month free from planning and admin to focus on delighting your customers with the festive season celebrations they wished for! But don't forget to follow up in good time, encouraging them to rebook for next year.
Summary
We hope this guide proves useful in your preparations for the festive season. Why not print off a copy and pin to your office wall to make sure you stay focused on making the festive season as lucrative as possible.

We'd also love to help you along the way, so please feel free to find out more about what ResDiary can
offer, and book a demo today! For more information, read our full report, Beyond the Booking: Festive Season Success Unwrapped.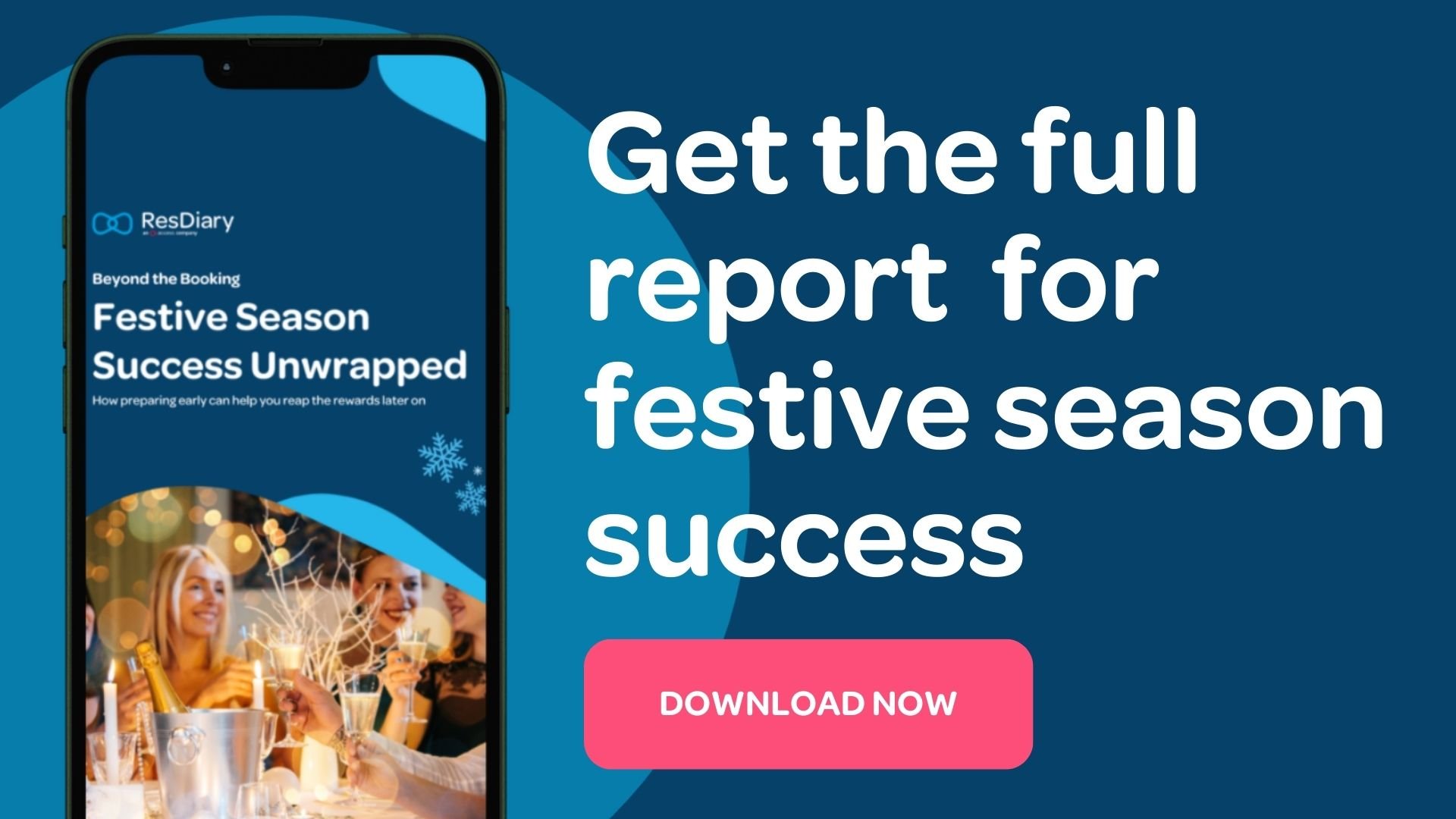 Download your festive season planning calendar