The hospitality industry is full of opportunities for new businesses to grow, with thousands of startups looking for success in the new year. Opening day is by far one of the most important times for any hospitality venue, often determining how a business will proceed in the future.
But what steps are necessary to successfully open a new hospitality venue?
This checklist will guide you through each step required to open a new business; from your initial idea to planning for possible future expansions. There is a lot to consider for any business owner, new or experienced, but we have broken it down into 10 easy-to-follow steps:
Why Open a Hospitality Venue?
Hospitality venues take a lot of work to open and manage, but many choose to enter the hospitality experience due to the integration into their community, their interest in food, as well as their love of providing patrons with excellent service.
Regardless of your motivations, there are plenty of benefits that come with opening your own venue, including:
Getting to be your own boss

Deciding upon the venue design and personality

Providing your community with access to new tastes and flavours

Expanding your management and planning skills

Getting the chance to create your own menu and recipes

Drawing in regular customers that support your endeavours

Investing in a productive venture
If you have decided that you are ready to step into the hospitality industry and create a business of your own design, then you need to prepare yourself for the workload that comes with it.
To ensure your patrons have a solid experience of your management and planning skills, you need to follow the essential checklist of opening a new hospitality business. Without it, there is a chance you may miss some important steps to creating a successful venue.
The Essential Checklist to Opening a New Hospitality Venue
There may seem like there is a lot to cover when it comes to opening your own venue, whether it is a cafe, restaurant, bar or pub. Regardless of the kind of service you have in mind, hospitality businesses are required to include certain key milestones before opening day arrives.
These milestones have been formulated into 10 steps, allowing you to easily follow along in the lead-up to opening day for your new business.
1. Decide Upon your Business Structure
The first step required is determining what kind of business structure you intend your venue to follow. There are plenty of structures available in the hospitality industry, with some of the most common options being owner-operated, a partnership, or a franchise.
Each structure has distinct rules around taxation and taking profits, so you must weigh the benefits and disadvantages of each structure against each other to determine what is best for you. You may wish to discuss this with an expert advisor before making your final decision.
2. Fund your Business and Venue of Choice
Most businesses require an initial investment to fund the costs of acquiring a venue, equipment, renovations, etc. This investment can come from a source of your choice, with personal savings, third-party investors and financial loans being the most common.
This funding should be appropriately outlined in the agreement with your investor, that way there are no chances of future disputes.
While your investment funding can and will be utilised for several key costs involved in opening up a business, the most vital and expensive will be securing your venue of choice. You will need to budget your funding to acquire a building that suits your business's needs, as well as have enough left to put towards decor, equipment, technology, and other core aspects of a good business.
3. Negotiate a Lease for your Hospitality Venue
A building lease is not a contract that should be signed without any consideration for the future of your business. If you wish to find permanent premises for your hospitality venture, you will need to negotiate a fair and secure lease.
To find premises that suit the hospitality industry and are right for you, it is important to consider:
If it suits your venue design or is open to remodelling

If the lease is conditional on getting a liquor licence or planning permissions from the local council

How long the lease is and if you need additional options

If the landlord is the owner of the building is capable of granting you the lease

Whether or not renovations are possible

Whether the area has reasonable commercial rent increases

If there is line-of-sight from the street and suitable space to promote
4. Check Licensing and Permit Requirements
Once you have secured a suitable location and venue for your hospitality business, you can move on to the far more complex step of obtaining licensing and permits to operate.
Depending on what type of hospitality experience you wish to offer patrons, you may need to apply for several different licences. The Australian Business Licence and Information Service can provide you with a detailed list of what licences and regulations you will need to begin operations.
You should always factor in the time it takes for the licensing process to be concluded when finalising your launch plan. Some permits may take some time to get the green light, and your business should not open without the appropriate music or alcohol licence.
5. Register Your Business and Brand
One of the most enjoyable parts of opening your own hospitality business is choosing its name and brand. All businesses, regardless of industry, are required to have a name, but they cannot infringe on another's trademark.
To prevent any issues from arising after opening, you can check your chosen name against IP Australia's trade mark database and ASIC's company and business names register. However, you can also use the aid of a trademark lawyer to ensure that your brand is professionally secured.
6. Incorporate Technology Strategies
In modern times, most businesses rely on technology and social media for their daily operations and overall success. Beyond ensuring your venue has the necessary technology to operate a business, like a cash register or POS system, you also need to consider how to boost your presence through technology strategies.
These strategies should be introduced before your launch day, as it generates interest and potential customers. Examples of successful strategies include:
A social media campaign, both for the brand and the beginning of operations

Review sites

Hospitality deals

A brand website and/or social media page

Promotional deals
Do not forget to incorporate data protection strategies if you are introducing means of collecting customer details for more streamlined services. In this modern age, cybersecurity is vital to any business, big or small.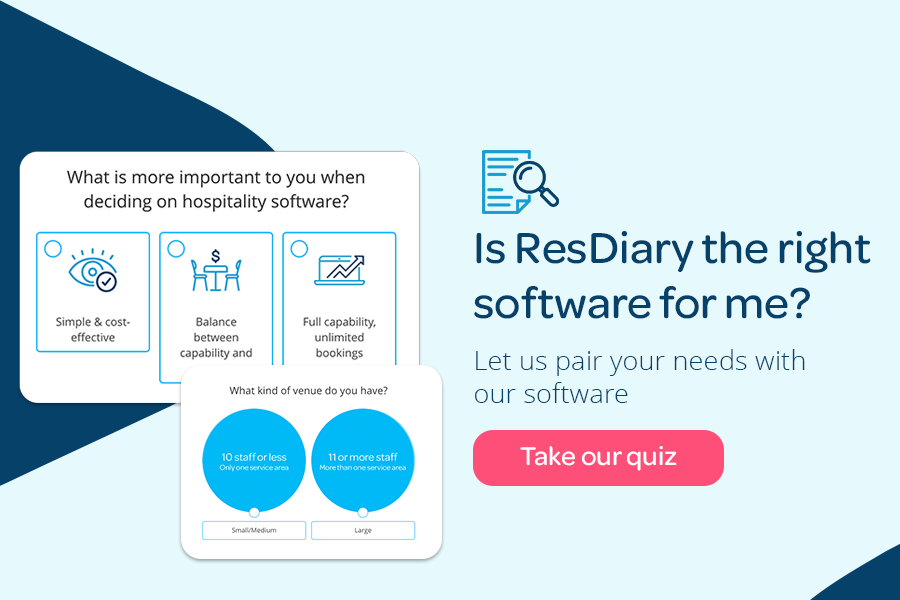 7. Research Your Responsibilities as an Owner
Your responsibilities as an owner of a restaurant or chain of bars do not stop at establishing the brand and your business's locations. For those deciding upon an owner-operated structure, you will be required to oversee aspects of running a business like the employment process or customer complaints.
The former requires serious forethought in creating employment contracts, while the latter may incite a reflection on current business practices. Before deciding to open your own hospitality venue, it is beneficial to research the responsibilities you are likely to encounter and prepare ahead of time. This way you can stay on top of any task that comes your way.
8. Establish Contracts and Business Partnerships
Running a business requires plenty of partnerships and, with that, comes the need to negotiate contracts. Suppliers will be your main partners in your business venture, and all of them will require their own negotiations and payment plans. While you may be inclined to seek out contracts that will save you time and money, it is just as important to find ones that have a history of success and trustworthiness alike.
9. Promote your Business
Many people choose comfort over new experiences and the hospitality industry is no different. You will need to generate interest in your new business leading up to opening day to attract customers away from their usual choices.
Think laterally. Tell family and friends, and ask them to tell their family and friends. Set up social media accounts and get to work on them. Email food and drink publications, like DishCult, to let them know why the venue will be the next best thing.
Print posters and disseminate them widely. If the venue is in a street precinct or trader's association, let them know. Get onside with retail neighbours and ask them to spread the word. Start a newsletter if inclined.
Offer discounts, deals and promotions before the opening day to draw in more customers. They are sure to be both intrigued by the new venue and interested in saving some money with the offers being promoted. Although there are some risks involved in offering discounts, pairing them with your extensive marketing will reduce some of these risks.
There are so many approaches to consider; leave no stone unturned in getting people through the doors.
10. Plan for the Future
Although the launch of your new venue seems like the most important event to prepare for, the work does not stop there.
Many businesses find themselves stagnating due to a lack of preparation for the future. Their inability to be flexible or scalable enough prevents them from taking advantage of new opportunities when they arise.
To ensure that your business will not fall into this stagnation, a long-term business plan should be created with steps to expand the business or introducing new elements if the chance arises. This will maintain your business's relevancy in the hospitality market, as well as provide your customers with optimal service at all times.
A grand opening isn't the be-all-and-end-all of a successful venue. But, how a business opens may set the tone. So think carefully about what steps need to be taken before the venue opens, and what plans are in place post-opening.
Thinking Of Starting A New Hospitality Venue?
Add ResDiary to your checklist when opening a new venue! Book a demo to find out how it can work for you.

Disclaimer: This guide is general in nature and does not take into account your individual circumstances. Before acting on any information, you should consider whether this is right for your business.