Increase your venue's profitability with ResDiary Lite's Voucher add-on.
Sell gift vouchers directly from your website and on Dish Cult.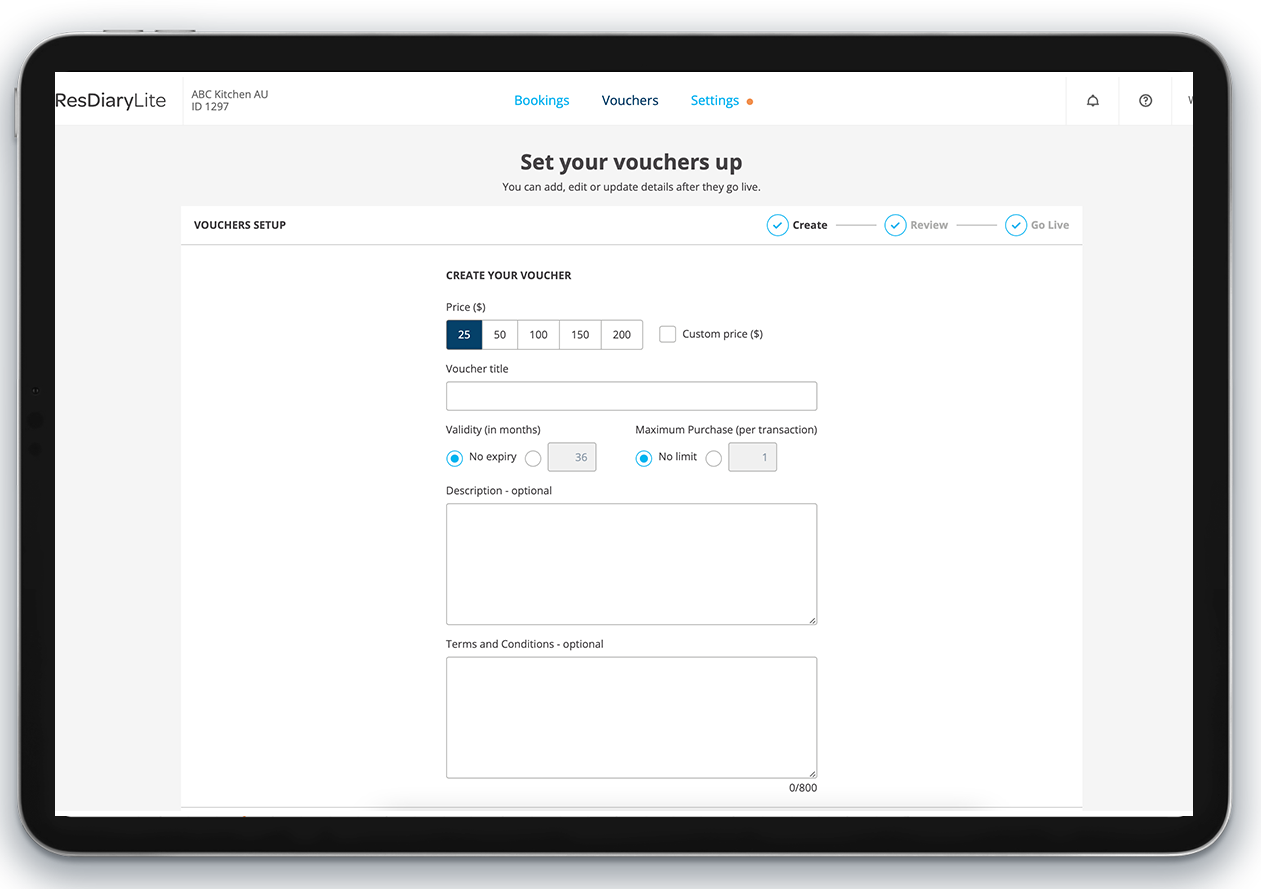 Get access to voucher add-on for free for a limited time only.
*Terms of service apply. After 3-month trial, standard monthly subscription price of $59.95 will apply. Use of Voucher add-on will remain free of charge. Stripe fees and commission still applies.