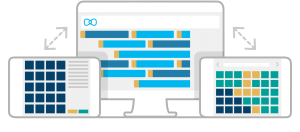 ResortSuite hospitality software manages guest information and streamlines operations for some of the world's most prestigious spas, clubs, hotels and resorts.
ResortSuite is built on a guest-centric technology platform, enabling properties to manage their business efficiently and provide exceptional customer service.
ResDiary's integration with ResortSuite gives operators total control over their room and table reservations from one interface. This creates an easy reservation process for staff and a smooth customer journey for guests.
Looking to add ResortSuite to your ResDiary package or to find out more about the integration?