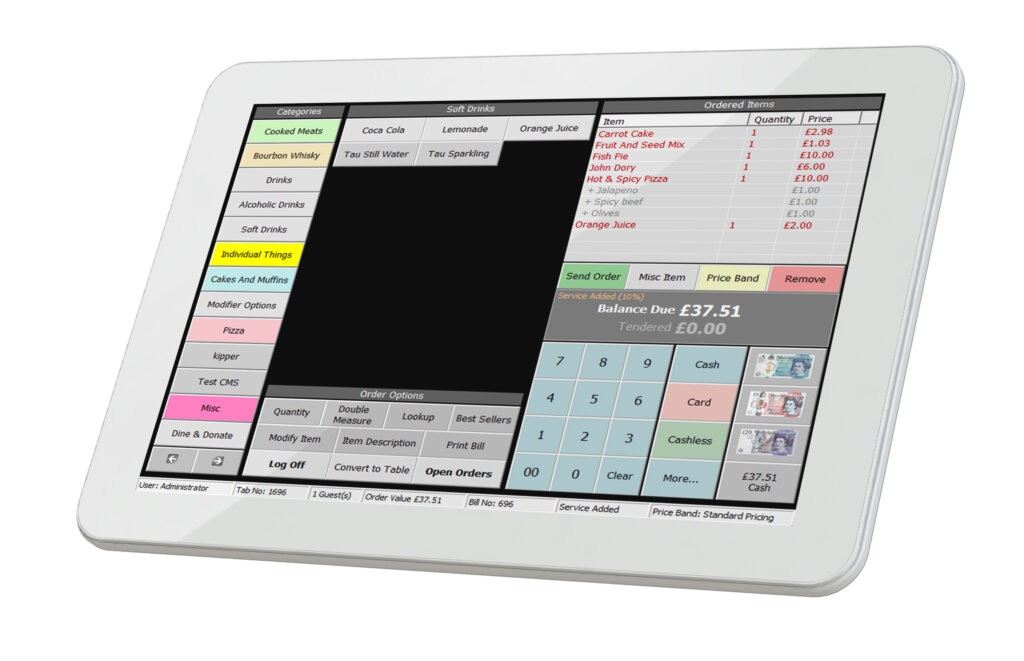 PointOne utilises a fine combination of on-site EPoS hardware, cloud-based functionality and an open API integration hub to give a robust and reliable solution tailored to the hospitality industry.
The integration with ResDiary is just one of these 'best of breed' integrations and enables operators to synchronise all their ResDiary bookings with the POS and vice-versa.
Feature-rich, it enables:
Your FOH to book reservations, seat reservations, edit booking and seat walk-ins all via the ResDiary interface.
All bookings are to be updated automatically to the POS so staff can view and seat reservations via Mobile or countertop POS.
Complete two-way automated synchronisation between ResDiary and the POS means any table changes, meal status changes, etc., will be shown on both systems instantly.
All ResDiary customer notes, such as special requests or food allergies, can feed directly to the POS, so your FOH staff are fully informed.
All financial data such as customer spend and item orders can be passed back to ResDiary and saved against customer profiles for valuable reporting purposes.
Looking to add PointOne to your ResDiary package or to find out more about the integration?