Download the full ResDiary overview
Find out how ResDiary, the smart and simple online booking system, can help your hospitality business grow.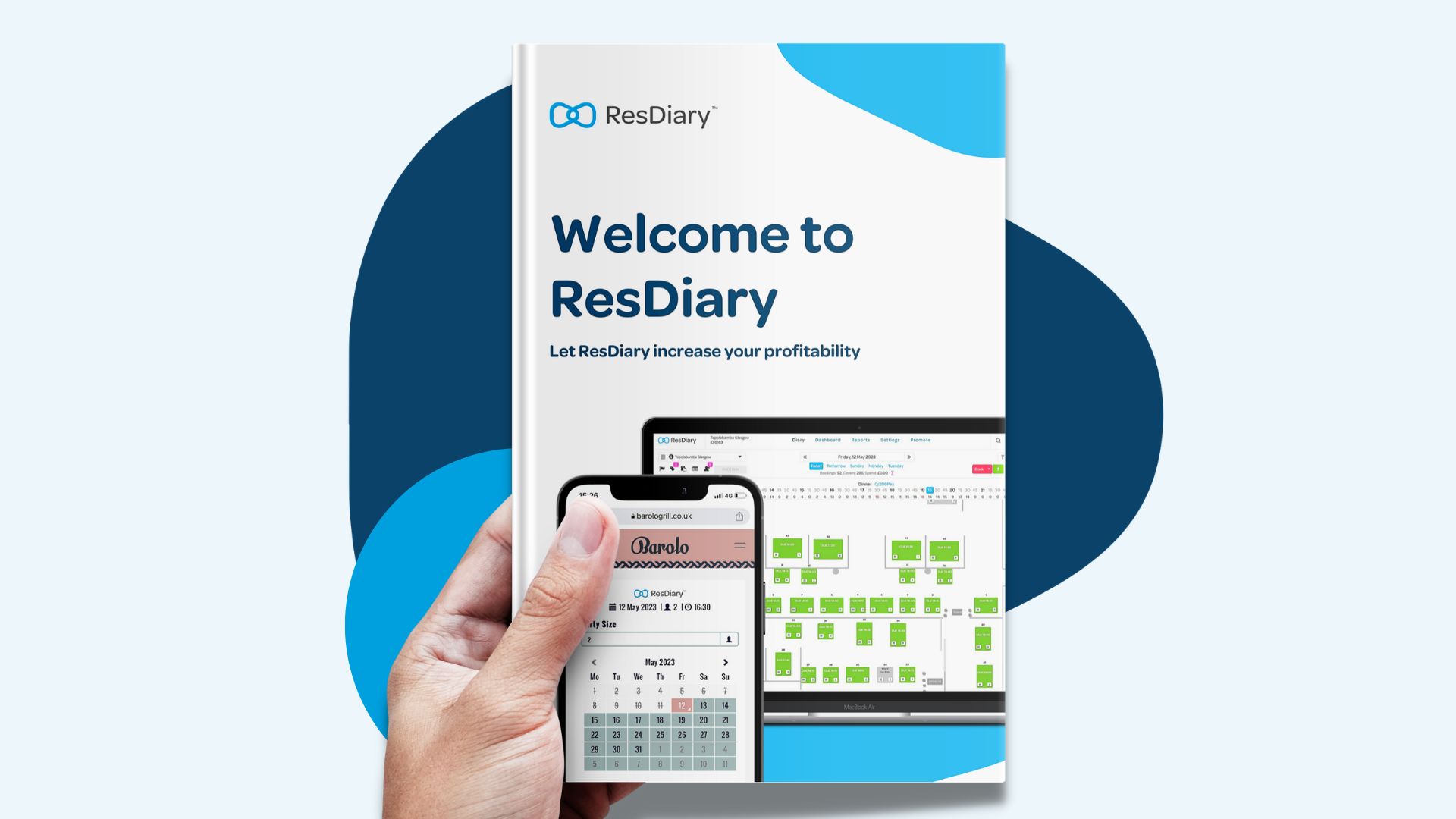 Let ResDiary help your business grow
ResDiary is a zero commission, flat-fee, online reservation system, designed to help hospitality operators maximise their bookings and run a smooth service.
In this brochure, you'll discover how ResDiary can support your restaurant, bar, hotel, or events space with:
Online booking management
Pre orders
Automating phone bookings
Waitlist management
No-show prevention
Yield management
Vouchers
Groups and event management
Social media integrations
Email marketing
Data ownership (including GDPR)
Promotions
POS, CRM and other integrations
Customer support
Fill in your details to get the full overview of ResDiary's powerful features, plus you can receive our latest tips for maximising your bookings and growing your revenue.