Restaurant Business Plan Template
[FREE DOWNLOAD]
Discover the Benefits of This Restaurant Business Plan Template:
Editable restaurant business plan template - free download!
Step-by-step guidance and expert tips for crafting a compelling restaurant business plan

9 customizable sections, including an executive summary, marketing strategy, and financial projetions.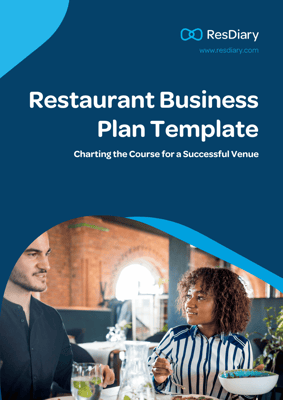 A great business plan is crucial to the success of any new venture. If you are preparing to put your heart and soul into a new hospitality business, you need to do the necessary background work to give yourself the best chance for success.
If you are unsure how to proceed with creating a business plan, this eBook will provide a comprehensive template you can follow. It will walk you through every section, from your executive summary to your future financial projections. With this guidance, your restaurant business is sure to make it off the drawing board and into reality.

How to Use This Business Plan Template for Restaurants
Ready to embark on your journey towards creating a successful restaurant business plan? Let's dive right in and get started!
Fill out your contact information in the form above.
You can expect to receive a copy of the template directly to your email inbox.
Access the document in your preferred word processing software such as Word, Google Docs, or any other program of your choice.
Familiarise yourself with the guidelines provided for the entire document.
Then, go to a section you want to customise.
Once you have completed filling out every section.
To print your template, click "File", and then "Print."
To save the template as a PDF, click "File", then "Save As," then "PDF."
Download this restaurant business plan template for free today and start turning your dreams of a successful business into achievable goals.